WWE News: First Two Matches Announced for Backlash on June 14, Remaining WWE PPV Events in 2020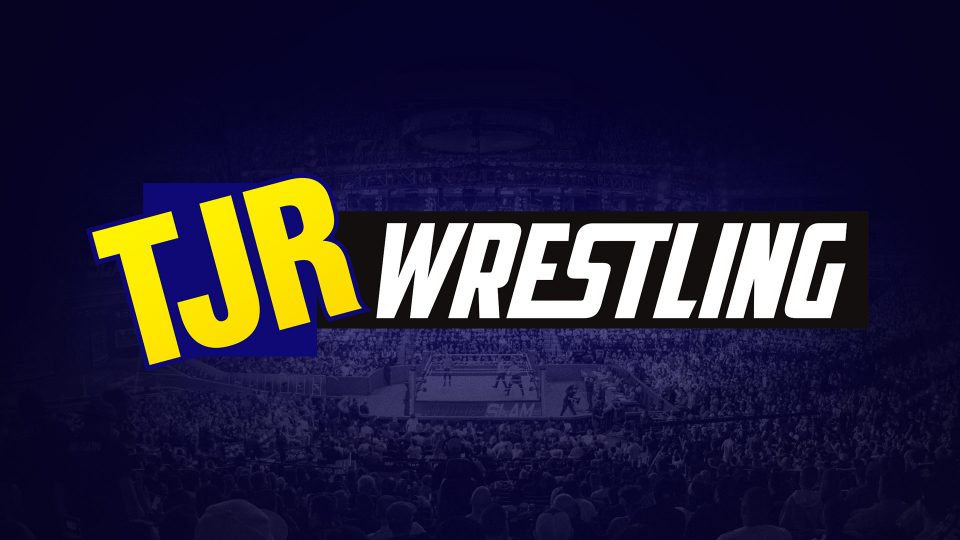 There are two official matches for WWE Backlash on June 14. The event is likely taking place at the WWE Performance Center in Orlando where the majority of WWE events have taken place for over two months due to the ongoing health crisis.
Last week on Raw, Randy Orton challenged Edge to a straight up wrestling match because in Orton's eyes, he's better than Edge in a regular match and Orton wants to prove it. This week on Raw, Edge replied to Orton by saying: "Yes! Yes! I accept your damn challenge!"
As you can see in the graphic above from WWE.com, the company is promoting Edge vs. Orton as "The Greatest Wrestling Match Ever." We heard announcer Charly Caruso say it last week and then WWE continued saying it on Raw last night. In the writeup on WWE.com it says this:
At WrestleMania 36, Edge and Randy Orton viciously brawled throughout the WWE Performance Center, pushing past the limits of most mortal competitors until The Rated-R Superstar delivered the decisive blow.

Even The Viper admitted that the better man won that night but with one major caveat: that the better wrestler didn't. Orton laid down a challenge for a true test of grappling skills in what he coined The Greatest Wrestling Match Ever, but Raw went off the air before Edge could respond. The following week, The Rated R-Superstar emphatically accepted the proposal and was ready to make history with a win.

Will the pair author The Greatest Wrestling Match Ever? And can either put a definitive end to this personal and heated rivalry?
TJR Thoughts: It's a lot of pressure to promote a match by wondering if they can have "The Greatest Wrestling Match Ever" with no fans in attendance. I think it will be a very good that I will probably like more than what they did at WrestleMania, but I think the way WWE promoting is a bit ridiculous, even for them.
The second match that's official for WWE Backlash will see Drew McIntyre defending the WWE Championship against Bobby Lashley. They set this up by having Lashley win several short matches in the last month in order to build him up as a threat. In addition to that, MVP has become Lashley's ally and manager of sorts, which is an upgrade over Lashley's "wife" Lana, who has not been accompanying Lashley to the ring in the last few weeks.
TJR Thoughts: McIntyre vs. Lashley is a fresh match in WWE, but they did wrestle many times in Impact Wrestling about four years ago. I liked their matches. They have good chemistry and I think they'll surprise some people that may doubt them.
WWE PAY-PER-VIEW PLANS FOR THE REST OF 2020
Here's a listing of the WWE pay-per-view schedule for the Raw and Smackdown brand for events that will be available to watch on WWE Network. What we don't know is the location of some of them because during this health crisis, WWE hasn't been able to run shows in front of fans. However, there have been reports that WWE is hopeful that they can do SummerSlam in front of fans. It will probably not be in Boston as expected because the Mayor of Boston recently said they won't have any live events in front of fans until early September.
All we really know right now are the dates of the shows. Thanks to WrestleVotes for the information on five of the PPVs to end the year.
Backlash – Sunday, June 14
Extreme Rules – Sunday, July 19 (Original venue was SAP Center in San Jose, California.)
SummerSlam – Sunday, August 23 (Originally set to take place at TD Garden in Boston, Massachusetts, but that will likely change.)
Clash of Champions – Sunday, September 20 (Originally set to take place in Newark, New Jersey.)
Hell in a Cell – Sunday, October 18 (Originally set to take place in Atlanta, Georgia.)
Crown Jewel – Thursday, November 5 (The WrestleVotes post just said "Saudi PPV" but WWE has used the Crown Jewel name for the last two years.)
Survivor Series – Sunday, November 22 (Originally set to take place in Dallas, Texas.)
Tables, Ladders & Chairs – Sunday, December 20 (Originally set to take place in Chicago, Illinois)
As is always the case with stuff like this in 2020, plans can and will change depending on how the health crisis goes. There are a lot of businesses opening up all over the United States now, so it's an ongoing process.