WWE News: Charges Against Rich Swann Have Been Dropped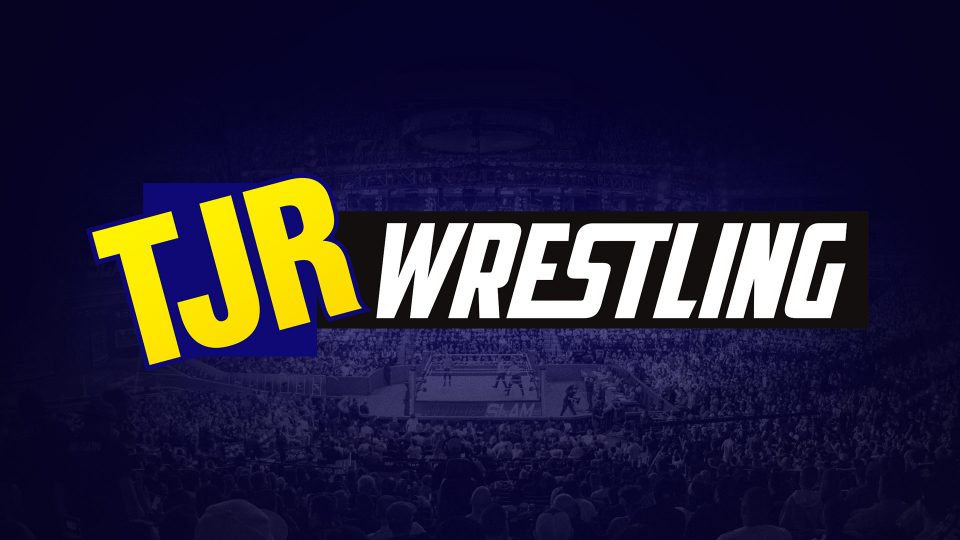 Rich Swann has been cleared on all charges stemming from an alleged incident with his wife this past December, according to Mike Johnson from PWInsider.
The former Cruiserweight Champion had pending charges for false imprisonment and battery following his arrest on the morning of Sunday 12/10. The arrest was the result of a heated exchange with his wife Vannarah Riggs, better known as Su Yong as seen on Impact Wrestling, following one of her shows the night before. Swann's critique of her performance escalated into a wild altercation with witness testimony that he had physically restrained his wife and forced her back into the car.
When news of Swann's arrest broke, WWE immediately suspended him in accordance with their domestic violence policy. At the time of his arrest, he was scheduled to face fellow 205 Live star Drew Gulak the following night on Raw to determine the #1 Contender for the WWE Cruiserweight Championship.
Yesterday afternoon, prosecutors made the determination that there was "insufficient proof" to move forward with the case. As a result, all charges were dropped.
While WWE hasn't yet lifted the suspension or commented about this recent development, but earlier this month at WWE's Television Critics Association panel, Triple H & Stephanie McMahon had updated Swann's status with the company at the time (quotes courtesy of The Wrap):
"We are just waiting on the legal," the 14-time WWE Champion told us. "We have a zero tolerance policy on that, as you've well seen. So he's suspended until it is determined legally one way or the other."

"And if he's convicted, he will be released," Triple H's wife and WWE's Chief Brand Officer Stephanie McMahon added, meaning that he will be dropped by the company.

"Immediately," her husband Triple H chimed back in.
UPDATE: This afternoon, Rich Swann's lawyer Ian Pickens released the following statement to Pro Wrestling Sheet:
"We are very pleased with the resolution of these charges. We would like to thank the State Attorney's Office for conducting a thorough investigation, as well as Mr. Swann's family, friends, and fans that supported him through this.

During our representation of Mr. Swann, we have come to know him as a kind and humble young man, who we believe has a bright future ahead of him. We are hopeful that with the dismissal of these charges Mr. Swann will be able to return to the WWE and our firm will do everything we can to assist him in returning to the ring. Thank you."
Tommy's Thoughts: Finally, a little bit of good news for the snake bit 205 Live. Even if his star power isn't enough to fill the Zo Train-sized hole that Season 2 of Law & Order: Cruiserweight Court has left us with, his talent will be a welcome return with the currently shifting focus of the cruiserweight landscape. With Cedric Alexander's recent mixed reception, I'm intrigued if (a) they'll pick up where they left off with the Cedric/Swann storyline and insert Swann in Enzo's slot for the next main storyline, and (b) who the IWC fans would even back at that point.
Also, did Rich Swann piss in Triple H's cornflakes somewhere along the way? Or was Hunter just covering his ass, just in case the update wasn't a good one? Probably the latter, though there's something amusing about the idea of Triple H yes-anding his wife in media interviews, even when he has nothing to add. Like he's the Mimsy to her Nathan. ("Shut up, Hunterrr!!")
For Swann's sake, I hope things have settled in his personal life and it's smooth sailing from here on in.
Now please, if the 205 Live roster could stop playing Hold My Beer and stay out of trouble for a bit? We all WANT this division to be successful: but if we count injuries, walkouts, & legal trouble, the Cruiserweight Championship is more cursed than that ancient tiki Bobby Brady found that one time in Hawaii. Maybe our next champ can get the belt exorcized.