News on WWE Re-Signing Drake Maverick After Cruiserweight Title Tournament, Note on Jordan Devlin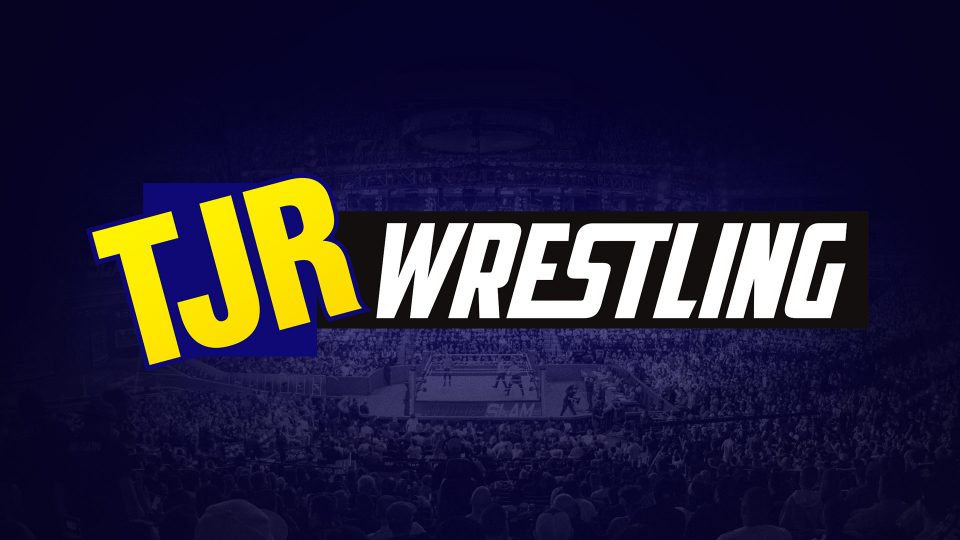 The end of last night's edition of WWE NXT episode on USA Network saw El Hijo del Fantasma win the NXT Cruiserweight Title in a tournament finals match over Drake Maverick. Congrats to Fantasma for his first title win in WWE. However, by the end of the show, it was Maverick that looked like a winner because he left with a new WWE contract.
Maverick was a part of the WWE releases that took place in April and he took it very hard because he worked hard to get to WWE in the first place. The interesting thing about it is that Maverick was scheduled to be part of the NXT Cruiserweight Championship tournament. The reason for the tournament was because the former Cruiserweight Champion Jordan Devlin lives in Europe and that meant he couldn't take part in WWE tapings in Orlando that began in mid-March. It's not known when travel restrictions from the US to Europe may end, so nobody really knows when Devlin can wrestle for WWE again. As a result, WWE held the tournament.
The tournament saw Maverick reach the finals, which took place last night with Fantasma getting the win. After the match was over, an emotional Maverick was in tears as he left the WWE Performance Center when Triple H showed up with a contract. Triple H hugged him, gave him the contract, Maverick signed it and that meant that Maverick has a new deal to continue wrestling for WWE likely as part of the NXT brand.
During a conference call today talking about NXT Takeover In Your House, Triple H was asked about Maverick's new WWE contract. Here's a summary from PWInsider:
Triple H said that they already had the tournament booked out when the releases happened. He said doing releases are horrible and a lot of companies have to make them right now. He said difficult decisions were made. WWE gave Drake the option to work in the tournament. Hunter said that Drake is one of the most passionate guys around, he loves WWE and wants to be there. Through the tournament, Drake captured people's hearts and imagination. It was out there so they could have ignored it or turned it into something. They did the latter and turned it into something with Maverick. Hunter is happy for Drake and that Drake is back in WWE officially.
Triple H did not go into details in terms of when they decided to re-sign Maverick and when Maverick knew the new contract was coming, but perhaps that info will come out in the future.
As for the former NXT Cruiserweight Champion Jordan Devlin, WWE quietly stripped him of the Cruiserweight Title that he held earlier in the year and they don't consider Fantasma to be the Interim Cruiserweight Champion. Devlin is no longer the champion now and that's according to Wrestling Observer Radio. When Devlin returns to WWE shows later in the year hopefully, he'll likely go after Fantasma's title.
https://twitter.com/WWEMaverick/status/1268376167888891909
TJR Thoughts: Here's how I see the whole thing: They used a real thing that occurred (getting released – I'm assuming that was legit), they gave Drake a chance to show what he can do in the ring and he won over people with his good showings in the ring. Drake went from being the GM of 205 Live, a comedy 24/7 wrestler, a heel manager of AOP and now he is a babyface cruiserweight wrestler that won over the crowd at least as much as you can in this era with no fans. It's a nice story about a lifelong wrestling fan living his dream.
It worked as a real-life situation that turned into a storyline with a happy ending. It happens sometimes in pro wrestling and I thought the whole thing was really well done.
Should he have been fired in the first place? Probably not. I'm sure you could make a case that WWE shouldn't fire anybody ever since they are such a profitable company. There are also a lot of business that are a lot bigger than WWE that have fired (and furloughed) way more people than WWE has over the last three months. The health crisis has led to a lot of changes for a lot of us, so I understand people being mad at WWE for firing the guy in the first place. However, it turned into a great story in the end.