WWE News: Samoa Joe Wins NXT Title At Live Event in Lowell, Massachusetts – VIDEO (With TJR Analysis)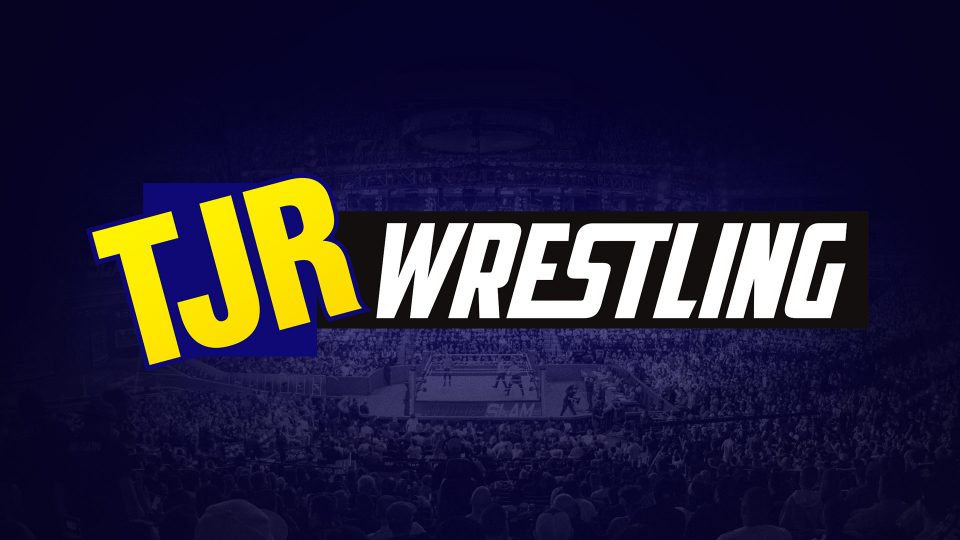 There's a new WWE NXT Champion and his name is Samoa Joe. The veteran performer who debuted in WWE nearly one year ago defeated long time rival Finn Balor for the title at a live event in Lowell, Massachusetts.
As usual in today's environment, the news traveled fast when fans tweeted pics and videos from the event using the #NXTLowell hashtag on Twitter.
The story was covered in a news post on WWE.com minutes after it happened.
LOWELL, Mass. — Samoa Joe defeated Finn Bálor to capture the NXT Championship at a Live Event Thursday night in Lowell, Massachusetts, WWE.com has confirmed.

Joe's victory put an end to Bálor's record-breaking reign as NXT Champion. The Demon won the title on July 4, 2015, and held it for 292 days, surpassing the mark set by Neville in 2014.

Now that Samoa Joe has finally snared NXT's top prize, what will the destroyer have in store for anyone who dares to step up and challenge him? How will Finn Bálor handle this setback? Find out by tuning into NXT, Wednesdays at 8/7 C, only on WWE Network, and stick with WWE.com for complete coverage of this developing story, including photos and video.
At about 11:20pmET they uploaded this one minute clip on Youtube, Facebook, WWE.com and other outlets.
Triple H, who is the WWE executive in charge of the NXT brand, put over the title change on Twitter as well.
Anything can happen @WWENXT…anywhere…anytime.
Congratulations @SamoaJoe.#AndNew#WeAreNXThttps://t.co/yS1NIv7Omf

— Triple H (@TripleH) April 22, 2016
Here's a clip from Twitter showing Joe getting the win via the Muscle Buster leading to the pinfall.
Here it is. #NXTLowellpic.twitter.com/ugqqCAkuT3

— Nuutmeg on Elm St. (@Nuutmeg) April 22, 2016
Huge reaction for the title change. Awesome to see that.
Here's a photo sent to us from TJRWrestling reader Jonny Chotkowski, who was at the event.
Now two answer two obvious questions that come as a result of this.
1. Why do a major title change at a non-televised event?
It's something that used to happen all the time in wrestling, but now we are spoiled with Raw, Smackdown and NXT every week where we need to see things happen to believe it. I don't think it's a bad thing to do a title change at a live event because it tells the audience that you should go to a live event because you never know when something big may take place.
I guarantee you those fans in Lowell, Mass are not going to forget this night. I would assume that WWE likely had some sort of cameras there at least with people holding them at ringside as a way to show it on the next NXT broadcast. They may put it on Youtube tonight too.
Congrats to Samoa Joe. He's performing at a very high level. While I think he should be on the main roster in the near future, it will be a big deal when he drops the gold to somebody because of his credibility as a great wrestler.
2. Does this mean that Finn Balor will be on the WWE main roster very soon?
I think so. My feeling is that the Anderson/Gallows debut on the main roster has gone so well that they made the call to get Balor on the main roster immediately. That may not mean as soon as Monday's Raw, but perhaps the May 1 Payback event. Why not? The guy is clearly ready for it and there's nothing else for him to do in NXT except have more matches for a title he's already held for nine months.
There's already a lot of intrigue with Anderson/Gallows possibly working with AJ Styles or maybe somebody else. It could be Balor. They could even be with Reigns as a swerve. Who knows? The face/heel lines are blurry too. I'm glad because it's one of the most intriguing new angles to happen in WWE in a long time. There are so many ways they can go with it.
If it's me, I'd save Balor for a debut at Payback or the night after. If they do it as soon as next Monday that's fine too. I wouldn't mind that at all.
There are reports from some fans at the show that Balor may have hurt his foot or ankle. It may be nothing because he's good at selling and has had a foot injury fairly recently. If there's more to it, we'll report on it.
—
That's all for now. What do you think about the title change?