WWE News: AJ Styles Dealing with Injury, Brock Lesnar, Bret Hart Comments on HOF, Table For 3 on WWE Network Returns Tonight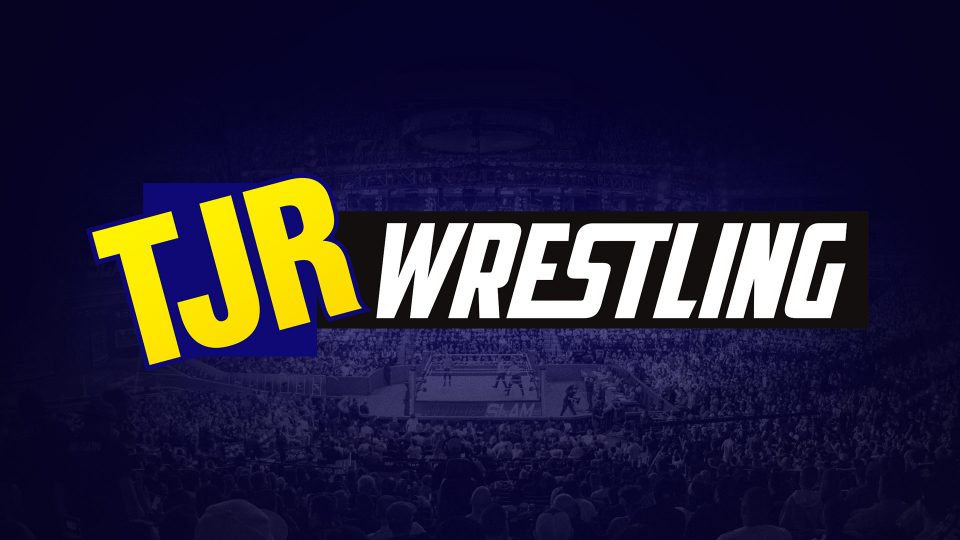 There are a few news items to cover before WWE Raw begins tonight.
* AJ was pulled from a VIP signing at WWE Axxess today in Brooklyn due to an injury. According to PWInsider's Mike Johnson, the injury happened at WrestleMania on Sunday when Styles beat Randy Orton. Fans that bought a ticket to see Styles were told that Styles was removed due to injury and they were offered a full refund as well as a signed 8×10 photo of Styles. Kofi Kingston replaced Styles, so it's likely that most of the fans that paid for Styles ended up meeting the new WWE Champion Kofi Kingston instead.
A fan tweeted this about seeing AJ Styles in the airport today and noted that he was limping when he was walking.
Hey guys, just a heads up. Just saw AJ Styles at the airport and he was moving suuuuuuper slowly. With him leaving town, guessing this means no Smackdown and potential injury? @bryanalvarez@davemeltzerWON

— Mark Ludwiczak (@marklud12) April 8, 2019
The injury to Styles is a sore hip according to the Wrestling Observer and there's no word on how long he may be out of action. Since Styles flew home, he obviously won't be a part of Smackdown Live tomorrow and he'll get a chance to rest up. We'll see if he's back on TV next week for the Superstar Shakeup shows.
* Brock Lesnar has already flown home after his WrestleMania loss to Seth Rollins, according to the Wrestling Observer. That means Lesnar will not be on Raw tonight and it's not known when he might appear on WWE TV again.
Lesnar has been rumored to be wrestling at WWE's next major show in Saudi Arabia in early June, but that has not been confirmed.
Another Lesnar rumor is that he might be fighting UFC's Heavyweight Champion in a championship fight in August although that has not been made official yet.
* Bret Hart commented on the WWE Hall of Fame incident that saw a fan attack him in the ring while he and his niece Natalya were doing their speech for the Hart Foundation. The crazy fan was arrested and Hart was not injured although he did get his hip checked out at a hospital. He was healthy enough to attend WrestleMania last night.
Here is what Bret wrote.
https://www.instagram.com/p/BwAoO6MAWV3/
I'm glad Bret's okay. It was a scary incident that could have been worse. The speech from Bret was a nice tribute to his late tag team partner, Jim "The Anvil" Neidhart.
* The WWE Network's Table for 3 show returns tonight on WWE Network with a new episode after Raw airs. You can watch it on demand on WWE Network any time after that.
The guests on this episode are current NXT Champion Johnny Gargano, Adam Cole (who Gargano beat to win the title on Friday) and Ricochet, who is now likely on the main roster only rather than NXT. Here are two preview clips.
The road to becoming #JohnnyWrestling began with an elf getup, an awkward meeting with @VinceMcMahon, and a story that's perfect for tonight's all-new #TableFor3! @AdamColePro@KingRicochet@JohnnyGarganopic.twitter.com/8ozCjjNxkz

— WWE Network (@WWENetwork) April 8, 2019
Ready for some wild stories on #TableFor3?

The new season premieres TONIGHT after #RAW with @KingRicochet@AdamColePro & @JohnnyGargano, ONLY on @WWENetwork! pic.twitter.com/nREtiGlkPI

— WWE Network (@WWENetwork) April 8, 2019
I'll be back elsewhere on the site to cover WWE Raw tonight.