TJRWrestling Live WWE TLC Results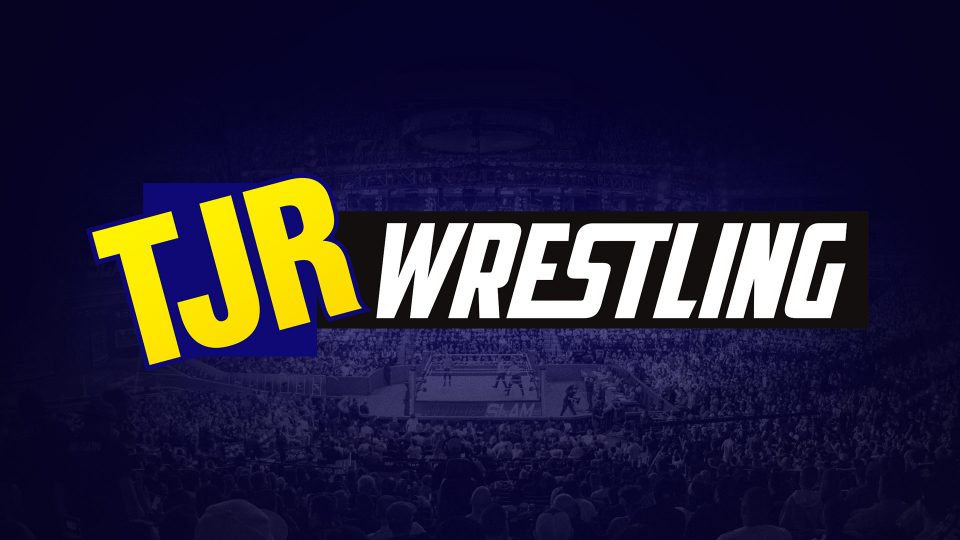 Welcome everyone to my live blog of the TLC Event tonight in Minneapolis, Minnesota. Obviously it's been a whirlwind 48 hours with the huge news coming out Friday about Roman Reigns and Bray Wyatt being out and Kurt Angle & AJ Styles being in. It's been a mixed bag of reactions so let's see what ends up happening tonight and how Raw works through everything.
Our big news from the Kickoff show has been The Rock tweeting good luck to Kurt Angle, and Drew Gulak's powerpoint presentation was cut due to "time constraints". Fire up your complaints appropriately.
Kickoff Show: Sasha Bank vs. Alicia Fox
Lot of brawling and hair pulling by both women to start. They had a commercial break about 3 minutes in after Sasha dropkicked Alicia to the floor. After they came back, Sasha ended up taking a hard fall off the top rope when Alicia pushed her off. Alicia nailed a nasty tilt-a-whirl backbreaker on the floor and then went for a pin. She was playing off her "crazy" persona so it was actually kinda funny. She didn't go full Cameron and tell the ref to count. Alicia was in control for a lot of the match. She hit a really nice Northern Lights suplex while Booker T compared her to The Missing Link. The action was somewhat sloppy with a lot of spots to the floor. Alicia missed a scissors kick and ended up getting caught in the Bank Statement to allow Sasha the win. Went about 11 minutes.
Winner: Sasha Banks by submission
The opening video was all about Angle's return. Considering they had 2 days to get it together, it was pretty good.
Emma vs. Asuka
Emma got new music. Not sure why, kinda liked what she had with the last theme. They played the replay of the match she won to earn this spot and had the new music then, so I guess I missed when this happened. They obviously want to start with a bang so here we go with Asuka's debut. Typical entrance, they didn't change anything from NXT. Good buzz from the crowd for Asuka. Michael Cole said this is Emma's first 1 on 1 PPV match. How is that possible?! I'm sure it's true, but that is dumbfounding to me. Per the norm of NXT call up debut matches, the opponent gets far more offense in than they should. The positive for Asuka is literally every strike she makes, gets a reaction from the crowd. Asuka went for the Ankle Lock twice, which is ironic and hilarious to me considering Kurt Angle is wrestling on this show. Asuka took a hard bump off the apron to the floor, but when Emma brought her back in the ring, Asuka shook it off, hit a straight kick to the temple and then put on the Asuka Lock and she gets the win in her debut match. It went about 11 minutes. For anyone expecting a glorified squash, this wasn't it. Emma did look good with her offense though. And her outfit wasn't half bad either.
Winner: Asuka by submission
Backstage promo with The Miz and The Bar complaining about Angle taking Roman's spot. Braun joined the group and got a big reaction. As did Kane who came in at the end. They all talk about destroying Angle Angle and making Raw their own. Kane says he's turning TLC into Hell on Earth and he doesn't care what his teammates do with the ashes. Miz & The Bar do the Shield fist pose at the end.
Elias was on the stage with a song to sing until produce kept being thrown at him. It was revealed to be Jason Jordan to be throwing it from a grocery cart. Jordan laughs and walks away with the cart and Elias is just left looking dumb. Yep, that actually happened.
The Brian Kendrick & Jack Gallagher vs. Cedric Alexander and Rich Swann
I know nothing about this storyline, so you'll have to forgive me. I do love me some Cedric Alexander though, so hopefully this is a bit of a showcase for him. Just noticed a guy in the second row with a Young Bucks "Cease and Desist" shirt. It's opposite the hard camera side so you can't miss it. Kudos to that man. Great action from both Swann and Alexander early on. Alexander with a dive over the top rope to the floor to take out both opponents. How does Gallagher wrestle in dress shoes? I feel like he deserves props for that. Swann was the babyface in peril until Alexander got the hot tag. I love Alexander's offense. Nice springboard clothesline but Kendrick broke it up. Swann went for a tornado DDT off the stairs but Kendrick caught him and turned into into a Northern Lights suplex. Kendrick got back in the ring and caught Alexander with The Captain's Hook, but Swann broke it up with a Phoenix Splash. Gallagher took out Swann which allowed Alexander come from behind Kendrick and give him the Lumbar Check. Babyfaces win in about 8 minutes. It was what I hoped for, for Alexander. The crowd was into a lot of the action too, so that's good.
Winners: Cedric Alexander and Rich Swann
Alexa did a backstage promo before her match and said she doesn't know what "biscuit butt" means. She likes her butt though, she thinks it's cute. We do too Alexa, we do too.
Raw Women's Championship
Alexa Bliss (c) vs. Mickie James
Really hope these ladies get a good amount of time as Alexa really needs a good one on one match. She admitted in an interview earlier this week that she knows she needs to work on her in-ring approach, and Mickie is a great opponent for that. Alexa got tied up in the ropes and Mickie proceeded to smack her in the ass for a great reaction from the crowd. Mickie looked good early, frustrating Alexa with her veteran attacks. Alexa caught Mickie in the ropes and then started working over the left arm of Mickie. I like the aggression Alexa is showing while attacking that arm. Both women went for a kick at the same time and knocked each other out with them. This is the best Mickie has looked since she came back. Awesome comeback on her part after both men recovered from the kicks. Alexa nailed Mickie with Rey Mysterio's old Sunset Flip bomb. I love that move. Alexa went for Twisted Bliss after Mickie took a hard fall from the top turnbuckle, but Mickie moved. Mickie then went up top and went for a dropkick but definitey didn't connect with all of it, so the near fall wasn't what it was intended to be. The crowd is chanting "we want tables" for absolutely no reason. This is a damn good match too, so that's a shame. Alexa lured Mickie into the corner and pulled her into the turnbuckles shoulder first with the bad arm. Alexa followed up with a DDT and retains the title in about 12 minutes. Would've loved 3-4 more minutes for this match, but solid work from both women.
Winner: Alexa Bliss retains by pinfall
Post match, they do an in ring interview with Mickie. She said she hoped she proved that she belonged in this match and she hopes it's not the last time she gets a title shot or a chance to be their women's champion. She gives a big thank you and "I love you" to the entire WWE Universe for their support.
Kurt Angle is in his locker room when Dean and Seth show up. Angle says he couldn't let them go 2 on 5 even if they wanted to. He doesn't know what he has left but whatever it is, he's giving them 100% of it. Seth says they're not here to talk strategy and they know why he did what he did. They're here to give him… this. And Seth proceeds to give him his own Shield vest. Dean says they're going out on their shields tonight and if Kurt is in, he's all the way in. Angle says he's in, believe that. The crowd popped huge for it.
Now it's Elias, Part two. Has anyone bought the "Walking with Elias" shirt off WWE Shop? Just curious. Jason Jordan is back with more produce and runs off Elias this time. I got nothing.
Cruiserweight Championship
Kalisto (c) vs. Enzo Amore
Enzo has no voice hardly, but still powers through his pre match promo. Is Enzo worth anything to WWE without a voice? We almost found out. Kalisto mocked Enzo's dance, which was far funnier than it should've been to me. He followed that up with a suicide dive through the ropes and then got up right in front of a sign that said, "Kalisto killed Harambe." That really made me laugh. Enzo doing a good job to get the crowd to boo him. He went to the top rope and then just jumped off and told the crowd to stick it basically. Kalisto caught him though after he landed and tried to steal a pin. Kalisto hit his low hurricanrana and Enzo still tried to do a full flip bump. Kalisto went for the pin but Enzo got his foot on the ropes. Enzo recovered and went up top for his "DDG" but Kalisto kicked out of it. Kalisto tried grabbing Enzo but Enzo grabbed the ring skirt and brought it into the ring, refusing to let go. Finally he did and when the ref went to reset it, Enzo poked Kalisto right in the eye and then hit his Jordanzo to become a two time champion. Went about 10 minutes. Enzo worked hard to be a heel, but this was not a good match.
Winner: New Cruiserweight Champion, Enzo Amore by pinfall
Post match, Enzo is interviewed in the ring and said he gives all thanks to himself and a big no thanks to the fans.
AJ Styles vs. "The Demon" Finn Balor
It's only 9:35EST when AJ comes out so we basically have an hour and 25 minutes left for two matches. Michael Cole said that Daniel Bryan got a call from Kurt Angle and agreed to loan AJ to Raw for a night. Well what does Smackdown get out of that? Those are the type of things that make a decision like this annoying to me. At least make a complete story out of it. AJ got a massive ovation as you would expect. Finn is in fact coming out as The Demon. Original Demon paint too, not whatever the hell that was on Monday. The crowd is ramped up for this one, so WWE did good by them clearly. "This is Awesome" chants before the match even begins. Now, massive "Two Sweet" chants. I'm not gonna do much writing on this one, I want to see what these two can do. Great back and forth action to start, as expected. AJ with his textbook dropkick but Finn recovers nicely. AJ hit a slingshot Phenomenal Forearm but Finn was able to kick out. Finn hit a nice kick in the corner that sent AJ to the floor and then followed that up with his dive over the top rope, taking out AJ. Finn went for a finish with the Sling Blade and his shotgun dropkick but AJ caught him in the original version of the Tyebreaker. AJ then hits his sitout facebuster but Finn kicks out. Finn went on the advantage after that, but got caught up in the Calf Crusher. Finn reaches back and basically clotheslines AJ's head to the mat repeatedly to break the hold. Really cool counter. AJ then goes for the Phenomenal Forearm but Finn shoves him in mid air and AJ takes a hard fall to the floor. Finn refused to let the ref count out AJ and then went out after AJ, only to be picked up, carried, and spinebustered onto the announce table. Both men back in the ring at 9. They follow that up with two mid ring collisions where they were thinking the same thing as we reach the 15 minute mark.
Finn landed the Pele kick but didn't get all of it. Both men counter an attempt at the 1916 but Finn reverses it again and is finally able to hit it. He follows with the shotgun dropkick and goes up top for the Coup De Grace but AJ comes back with a Pele kick. AJ follows with a springboard hurricanrana out of the corner for a good near fall. AJ went for the 450 but missed. Finn with a big lariat, another shotgun dropkick, and this time he gets the Coup De Grace square on and he gets the win after 18 awesome minutes.
Winner: "The Demon" Finn Balor
Post match, Finn helps AJ to his feet and they give each other the big "Two Sweet". No matter what you think of that in regards to the Young Bucks and such, that was still a really cool moment. This was awesome, but I think they could've gone to another level. That's not a complaint either. That could've been a conscious decision by both men. Maybe one day there will be a story for these two to go 25 minutes.
Elias vs. Jason Jordan
For the love of God, if you were just going to do the match to fill time, why did we need those two pointless segments earlier?! There's the extra 5 minutes or so that you could've given to Finn and AJ. Ugh. Jordan has ditched the singlet for those that care. Typical Jason Jordan match that the crowd didn't care about. Lot of suplexes. I can honestly tell you that it had the worst finish I've ever seen and I'm not exaggerating. I'm not sure what the hell happened. Elias had the advantage, then Jordan did some weird selling after not getting a suplex off the ropes, then Elias did a half suplex/bodyslam thing that Jordan sold like he was legit hurt, then went back to acting "out on his feet" like nothing was wrong legit, then Elias went for a suplex over the ropes that Jordan turned into a small package, to which Jordan let go of at two and Elias even got a shoulder up to boot, yet the ref counted to three. AWFUL. We lost time on Balor/Styles for this.
Winner: Jason Jordan
5 on 3 TLC Match
The Miz, The Bar, Kane, & Braun Strowman vs. Seth Rollins, Dean Ambrose, & Kurt Angle
Kane's entrace without pyro is such a disappointment. The good guys come out in full Shield regala, all three through the crowd. Could you imagine if THIS turns Roman heel? There's a great story you could tell there. I know it's not gonna happen and it's just a nostalgia act, but still. Rollins jumps right into the mix and Ambrose and Angle follow with chairs. Kane gets destroyed by chair shots while hoping this doesn't affect his running for mayor. Rollins and Ambrose dives and takes out Miz and The Bar. They grab a ladder with Angle and take out the same threesome with it. Angle takes one of the smaller laders and attacks Strowman with it. Rollins and Ambrose go after Kane now. Angle joins them and they triple team Kane with a ladder. They go to clear off one of the announce tables but The Bar have returned to stop them. Ambrose takes out Cesaro on the guardrail, Sheamus is disposed of and they try to get Kane back on the table but now here comes Strowman. Strowman clears off another announce table and wants to powerbomb Angle but Rollins and Ambrose makes the save. Now Kane and Braun are both on the tables and we've got double ladders set up. Rollins and Ambrose climb up, Rollins with a frog splash onto Braun and Ambrose with an elbow drop on Kane as both tables are destroyed. Rollins took a shot to one of his knees from the table breaking. Now The Miz and The Bar are able to triple team Angle. They set up Angle in the corner with a Ladder sideways blocking him in, then superkick the ladder into his midsection. They try for the Shield triple bomb but Rollins and Ambrose are back to save him. German suplexes from Angle!! Oh it's true! HUGE reaction from the crowd for that. Kane sits up on the outside and now comes after Angle. Ankle Lock on Kane! Strowman with the save though and takes Angle to the outside.
Strowman sets up a table on the outside and drills Angle with a running powerslam through it. The refs immediately call for the trainers. Rollins and Ambrose are back up but now it's 5 on 2. Multiple chair shots on both of them. Angle is being walked to the back. The other 7 guys are in the ring and Ambrose/Rollins are getting torn apart. Rollins gets sent head first into a chair set up in the turnbuckles. Rollins ducks a shot by Braun and he with Ambrose try to mount a rally. Kane has a chair and swings for Rollins but misses and hits Strowman instead. They tease a face off until Rollins and Ambrose break it up. It's back to a 5 on 2 attack. The Bar bring a table to the ring and do the double team Razor's Edge, but the table doesn't break. It just snaps a leg. The crowd gets on to them for that. Miz sets up the table in the corner and Braun just tosses Dean through it. Miz goes up to the top of the ramp and starts to call for something and now a garbage truck shows up, backing its way next to the stage. The other four members bring Rollins and Ambrose up to the stage and now they're going to dump them into the truck. Ambrose and Rollins fight back all they can, climb up the back of it and jump off and take out everyone but The Miz who's on the stage still. Now they go and run after Miz. They try to set Miz up for something on the stage but Kane cuts them off. They try to suplex Kane through a table but Braun makes the save. Kane then out of nowhere, hits Braun, and this time on purpose. He takes Braun over by the announce table and then Chokeslams him through…something. I dunno what it was, but Braun is now underneath the announce setup. We see Braun's hand come up, so Kane grabs one of the string of chairs that's set up above the stage and then pulls down about 10 chairs onto Braun. But Kane is now going back after Rollins and Ambrose. The crowd is out of it now because obviously this makes no sense and they want Angle. Kane ends up chokeslamming Rollins and Ambrose through two tables on the stage, but Ambrose's table just slides out from under him and he ends up getting clipped in the back of the head by Rollin's broken table. That could not have felt good. Braun is now back to his feet and stumbling to everyone else. Miz tries to talk reason into him but he throws him into the stage. The Bar feel his wrath next and now he brawls with Kane. He tries to powerslam Kane into the truck but The Bar cut him off. Now it's a 4 on 1 attack on Braun. Apparently Braun has just been turned babyface.
They throw Strowman into the garbage truck and now have the truck turn on so that he's been compacted inside as the truck now drives away. The Bar and Miz triple team Rollins in the ring. They go for a pin but Ambrose makes the save. Kane is going for the kill but Kurt Angle's music hits! I half expected him to come out in his normal gear but he's still in the Shield gear. Cesaro charges and he gets back body dropped on the ramp. Sheamus charges and he gets an Angle Slam on the ramp. Angle picks up Cesaro and Angle Slam through a table! Angle charges Kane in the ring, who cuts him off. Rollins and Ambrose take out Kane and bring him to the outside where they both spear him through the guardrail. Miz tries to sneak up behind Angle and he nails the Skull Crushing Finale… Angle kicks out at 2.9! Wow that was a nice near fall. Angle then gets Miz in the Ankle Lock, but he reverses it and sends Angle to the floor. That isn't good for Miz though as now The Shield sets up around the ring and Miz is dead to rights. Knee strike by Rollins, Dirty Deeds, Angle Slam! It's Shield Triple Bomb time and Angle with the cover, 1-2-3. That went 36 minutes by my count!
Winners: The Shield (Rollins, Ambrose, Angle)
Final Thoughts: Braun turning face is the only way that whole sequence on the stage makes any sense. I think it would be a wise decision to do it, but we'll see what the follow up is. I really think there is a GREAT story to be told here with Roman turning heel now. How is he supposed to feel that Rollins and Ambrose think you can just give Angle a vest and have him come through the crowd and say he's Shield? It's that easy? That should piss off Roman and want to give Rollins and Ambrose a big F-U. I doubt they're thinking that way, but man if they were that could be really, really good and be what everyone wants. The Shield is a nice short term plan, Roman turning heel is a great long term plan. We'll see what happens tomorrow as I'm assuming we still won't be seeing him or Bray.
Thanks everyone for joining me tonight for the live coverage of TLC. Be sure to check me out every Wednesday here for the NXT Spotlight and follow me on Twitter, @KTankTJR. Until next time, don't do anything I wouldn't do, but if you do… name it after me.