Kurt Angle Blocked From Huge Film Role By WWE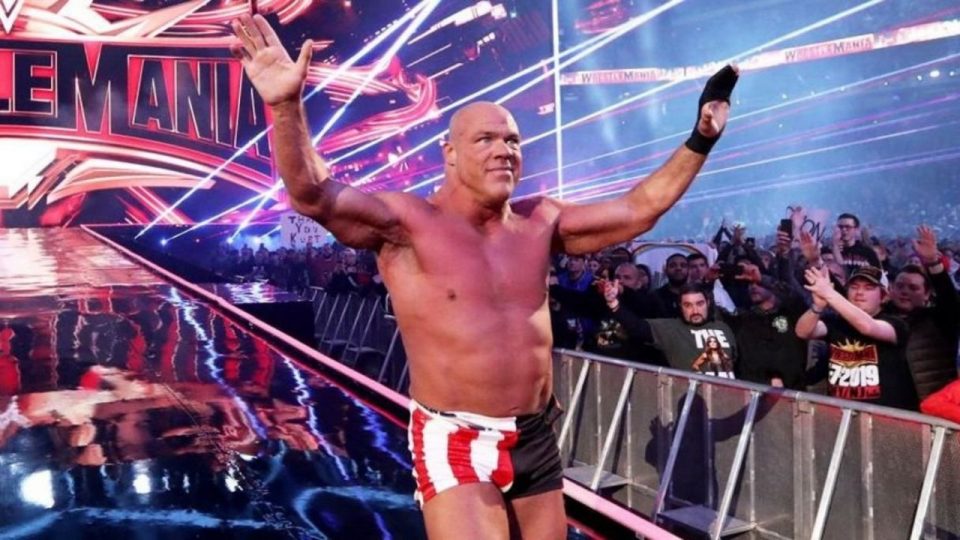 Former World Champion Kurt Angle has opened up on having the opportunity to star in a blockbuster movie, only for WWE to get in the way of him being involved.
Kurt Angle transitioned from an illustrious amateur wrestling career which saw him win Olympic gold in 1996, to becoming a top name in the professional ranks within a matter of years. He would go on to win numerous World Championships across top promotions, and was eventually inducted in to the WWE Hall Of Fame in 2017.
However, in a recent discussion on his Kurt Angle Show, the man himself revealed that at one point during his WWE career the lights of Hollywood were waiting for him. Whilst he took an interest in the chance to star in Pearl Harbor, WWE stepped in to make sure they kept one of their top stars.
It was a blockbuster movie, it was one of the leading roles. They wanted me, and WWE said no. It was Pearl Harbor… They said no and the reason, I totally get it. Okay, Rock just left and Vince was putting everybody on lockdown. He wasn't going to lose another wrestler to Hollywood.
Kurt Angle also recently revealed that there were earlier opportunities to get involved in the world of film, however a meeting with a psychic before he became a professional wrestler was the reason he didn't go for it at that point in time.
With thanks to Wrestling Inc for the transcription.