Former NFL Star Rob Gronkowski Comments on Wanting to Wrestle One Match in WWE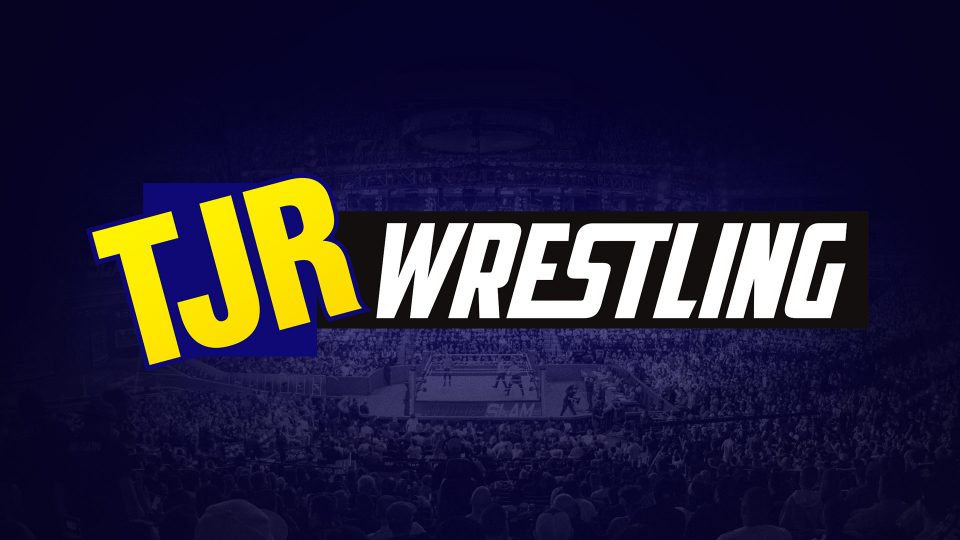 Rob Gronkowski is one of the best Tight Ends in NFL history and as long as he stays retired, he is a lock for the NFL Hall of Fame in five years. That's not the only place we might see him because he could be in a WWE match in the near future according to Gronkowski (aka Gronk) himself.
Here's what Gronkowski said today during an event where he was talking about his NFL retirement, a CBD endorsement and even a potential WWE career. With regards to wrestling, he made it clear what he wanted to do. Thanks to Rajah.com for the quote:
"And with wrestling, I don't feel like I would be a full-time wrestler, but there is one thing I'm down for and that's to do like one crazy match. Like practice it for a little bit, and go in, like during a Royal Rumble, and just go out there. I got my friend in WWE, practice it. Do a full-on WWE match. I'm not saying when, maybe like five years – I got the rest of my life to do that, but I'm saying I've always dreamed about doing that, just one time, going in there and just going full out. So, that may be a possibility, like one time like down the road."
Gronkowski retired after the New England Patriots won their sixth Super Bowl this past February. It was the third Super Bowl ring for Gronk, who chose to retire at age 29 (he turned 30 in May). While Gronk had a lot of success on the field, he also dealt with many injuries as well as major surgeries on his back, elbow and knee to name a few. As soon as he retired, rumors started about him possibly going to WWE. Now that he has publicly spoken about it, the rumors will begin again.
Gronk is a 6'6″ and played in the NFL at around 265 pounds. That's the kind of athlete that WWE would love to have in their ring. He also has an outgoing personality that made him a larger than life character in the NFL, so I can only imagine what he would be like if he was in WWE. Here's a photo of him celebrating with a WWE Title at a championship parade.
Gronk has been at many wrestling shows in his life because he's a fan of the business, but also the fact that he and his brothers are close friends with WWE superstar Mojo Rawley. Gronk has been at ringside at numerous WWE events over the years going back to when Rawley was in NXT and the most famous Gronk in WWE moment was at WrestleMania 33 in 2017 in Orlando. Jinder Mahal got into an argument with Gronk and Mahal also tossed a drink on Gronk. When Gronk went over the barrier, a woman security guard tried to stop him and then WWE referees had to tell her that this was part of the show. Gronk went into the ring and ran over Mahal with a running shoulder tackle. Rawley ended up winning the battle royal and Gronk went into the ring to celebrate with his buddy.
Triple H, who is WWE's VP of Talent, Live Events and Creative (essentially the real-life GM of the company), commented on the possibility of Gronkowski joining WWE one day. This is what he said to Sports Illustrated in February of this year:
"Rob is very close with one of our stars, Mojo Rawley. We've met a few times, and he's actually come down to the Performance Center and even done stuff with us at WrestleMania. He's a great guy, an incredible player, and it's hard not to root for him. I'll be watching him, but that's also because my wife is a massive Patriots fan."

"Gronk has mentioned WWE before, that he loves it and said had so much fun doing it. I don't know if it's something he'd be seriously interested in, but that's how the conversation started with Ronda Rousey, too. Certainly the door is open for him at WWE."
Rawley talked to TMZ in March and said this about Gronkowski possibly competing in a WWE ring:
"That wouldn't shock me one bit [Gronk to WWE]. He's always been a wrestling fan, at WrestleMania he was really excited about it, and we still joke around about that moment. Yeah man, in the future, I'm sure you'll see him inside a WWE ring in one capacity or another."
Another option for Gronkowski is acting because he could make a lot of money there as well without beating up his body in a wrestling ring.
Analysis: I think it's fair to say it's a matter of when Rob Gronkowski has a match in WWE, not if. He would be a natural fit due to his size, athletic ability and charisma. As he said, though, there's no rush because he's still a young guy at just 30 years old. I'm sure when he lets Mojo or WWE know, they will be ready to use him. Considering his mainstream sports appeal, he would be a huge asset to WWE as well. It's a strong possibility, that's for sure.