AJ Styles Comments on Moving from WWE Raw to Smackdown, Denying a Rumor, Calls Paul Heyman a Liar, More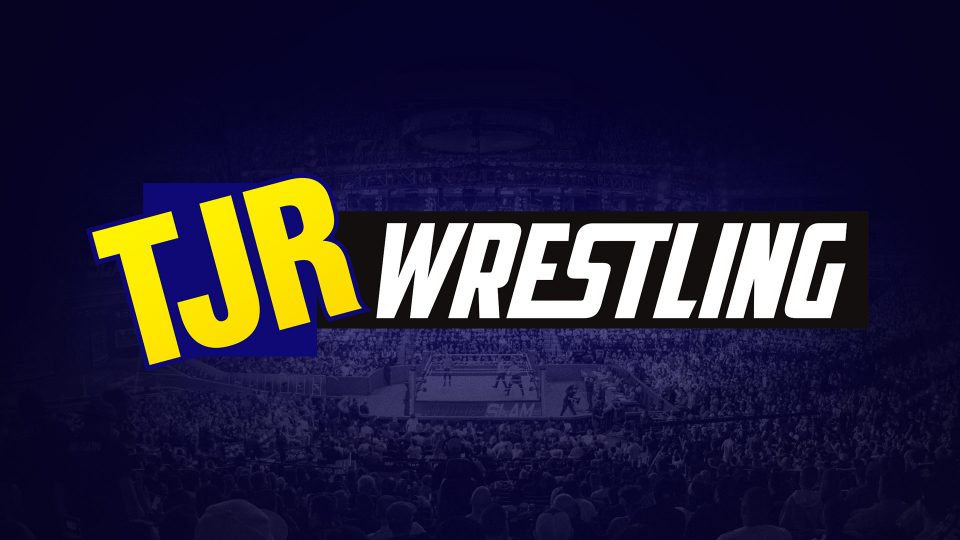 AJ Styles was moved to the Smackdown brand from Raw in late May. It seemed sudden because when Styles first returned to Smackdown on the May 22 episode, you could tell that the commentary was dubbed in with Michael Cole saying that Styles was now a part of Smackdown when they began the Intercontinental Title tournament. Styles would go on to win the tournament to win the Intercontinental Title for the first time. Earlier this year in April, Styles was vocal about how he wasn't happy that his close friends (and members of The OC group with him) Luke Gallows and Karl Anderson were released by WWE.
It was June 11th when we found out that Paul Heyman was removed from his position as the Executive Director of WWE Raw, which meant he was no longer second in command on Raw after Vince McMahon. Bruce Prichard took over the job just like Bruce has had that job on Smackdown. Heyman still works for WWE, but he's only considered an on-air talent as a manager for Brock Lesnar at this point.
It was a few weeks after that when we found out that Dolph Ziggler and Robert Roode were traded to Raw from Smackdown as compensation for Styles.
Last night, Styles was on his Mixer video game channel for the last time (Styles is now using Twitch for his video gaming) and he spoke about some things relating to his career including the move from Raw to Smackdown.
"There were some rumors going around that AJ Styles left Raw to go to Smackdown because he was being bullied. That may be the dumbest thing I've ever heard. I mean, I'm a grown man. If there were some bullying going on that upset me enough to leave Raw and go to SmackDown, I would handle it. And whether I got my tail beat or not, I'd still handle it. I'm a grown man. So, I'll just throw that out there."
Styles also mentioned Paul Heyman and a rumor about him.
"When it came to the rumor about Paul Heyman and being upset with him because he didn't take up for Gallows and Anderson before they got released, that's not what it was at all. It's not even close. I'll give you a snippet of what me, Gallows, and Anderson already know – [Paul Heyman] is a liar. Now you know; I'm sure you've heard that before if you go back to his ECW days, you'll hear that. He's a boldface liar. So, that's my take on that. I will let Gallows and Anderson [add to it]."
Just so we're clear, the rumor was from Dave Meltzer of the Wrestling Observer claiming that Styles blamed Heyman for Gallows and Anderson being released even though it was a Vince McMahon decision. What you saw up above is Styles denying that rumor.
Gallows and Anderson will likely mention it on their Patreon page for subscribers or their Talk N Shop podcast in the near future. Gallows and Anderson are expected to start wrestling for Impact Wrestling later this month.
Styles spoke more about Gallows and Anderson being released by WWE:
"Me, personally, I can't say anything bad about WWE, I mean how can I? I've been treated well. And it sucks what happened to them (Gallows & Anderson) and I think for the most part we understand that some cuts needed to be made and it was going to happen. I know what you're thinking that other companies didn't do that, but other companies don't have as many employees and performers. Because you gotta think NXT and in the Performance Center. I would have done things differently. But in the end, it's going to work out where those two guys are going to be happier regardless. So everything happens the way it should. I think a lot of the guys will be a lot happier."
Shortly after that segment of the video, Styles read somebody's comment saying: "Dave Meltzer needs to shut up."
Styles added: "100%. Dave, when he doesn't know, he just makes up stuff. That's what happens."
A few minutes after that, Styles said that working for WWE is likely the last wrestling company he'll never work for, but he did say the "never say never" phrase that wrestlers love to use.
If you want to hear more about Styles talk about this stuff, it's on Mixer. If you go to around the 22-minute mark, that's where you can hear it. Here's the link: https://mixer.com/STYLESCLASH?vod=RT4Xgqrk6UShKG8IoSNr1Q
You can check out the clip of Styles talking about this stuff, there's a clip before.
AJ Styles says he wasn't bullied off of Raw to SmackDown and he calls Paul Heyman a bold-faced liar. AJ says Gallows and Anderson will talk about everything on Talk N' Shop pic.twitter.com/lXkAeOFcUB

— Wrestling News (@WrestlingNewsCo) July 10, 2020
TJR Thoughts: I'm glad that Styles addressed this publicly. This is a reason why we don't post every rumor that's out there because sometimes people just guess about things and if they get it wrong then it makes everybody look bad.