AEW Announces Dustin Rhodes Signs Multi-Year Wrestling Deal and Will Join AEW Coaching Staff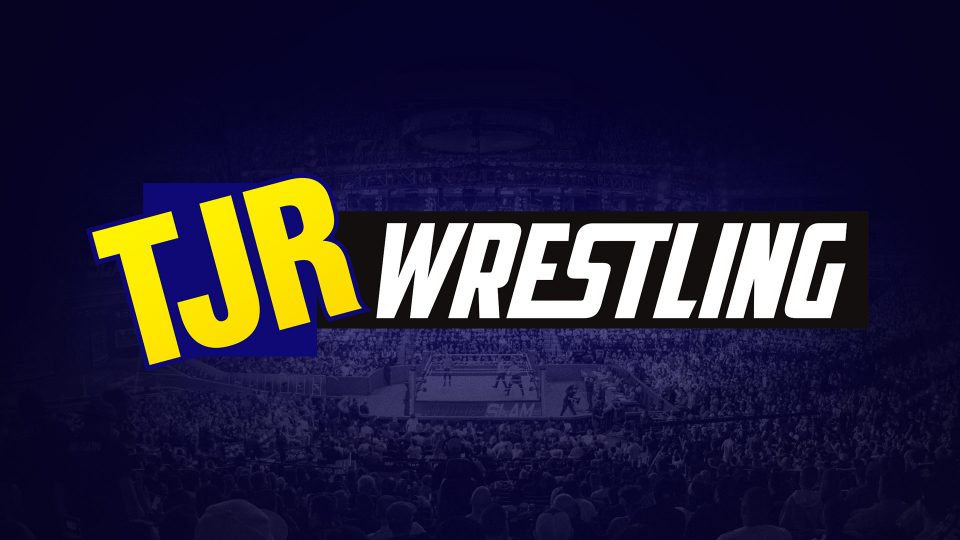 All Elite Wrestling sent out the following press release today:
Dustin Rhodes Signs Multi-Year Wrestling Deal with AEW

— Rhodes Also Joins AEW Coaching Staff —

August 29, 2019 – AEW announced today that it has signed globally renowned wrestler Dustin Rhodes to a multi-year contract extension.

Dustin, still wrestling at the highest level in 2019, will continue his epic in-ring career, and he'll also join the AEW Coaching Staff as a Promo Coach and Match Producer, utilizing his expertise and vast experience to mentor younger wrestlers.

Dustin, who made his professional wrestling debut in 1988, is the son of the legendary Dusty Rhodes and brother of AEW's executive vice president Cody. The brothers clashed in an emotional, blood-soaked match at DOUBLE OR NOTHING in May with the victorious Cody asking Dustin to be his partner in a tag team match against The Young Bucks at FIGHT FOR THE FALLEN in July.

Dustin, who has held many titles across pro wrestling organizations throughout his 31-year career, is also an actor who has appeared in multiple films, videos and video games.

"Dustin Rhodes has had an incredible wrestling career that has spanned decades. His amazing journey brought him to AEW, and he's rejuvenated his career here. In addition to all of the wisdom he's shared with us as we've launched All Elite Wrestling, he's come here and worked so hard for us. His comeback match against his brother Cody at Double or Nothing was one of the most acclaimed bouts in recent years, and it marked a new chapter for all of us," said Tony Khan, President and CEO of AEW. "Dustin and I had agreed weeks ago after Fight For The Fallen that we both wanted him to stay with All Elite Wrestling. He's already done so much for us, and I'm thrilled that it's official now that Dustin will be on our team going forward, both backstage and in the ring!"

All Elite Wrestling

AEW is a new professional wrestling promotion headlined by members of The Elite (Cody and Brandi Rhodes, The Young Bucks, Kenny Omega and Hangman Page) and Chris Jericho and Jon Moxley. For the first time in many years, AEW is offering an alternative to mainstream wrestling, with a growing roster of world-class male and female wrestlers who are poised to bring new spirit, freshness and energy to the industry. The inaugural event under the AEW banner was DOUBLE OR NOTHING on May 25 in Las Vegas, followed by FYTER FEST on June 29 in Daytona Beach, FIGHT FOR THE FALLEN on July 13 in Jacksonville, and ALL OUT on August 31 in Chicago. For more info, check out @AEWrestling (Twitter), @AllEliteWrestling (Instagram), /AllEliteWrestling (FB), AllEliteWrestling (YouTube), and additionally, AllEliteWrestling.com.
Dustin Rhodes tweeted this about the news:
Blessed. Y'all stick around! This ride is gonna be sick! Your #FinalReckoning has arrived!!! Lets do this. @AEWrestling @AEWonTNTpic.twitter.com/xG1Nmch95c

— Dustin Rhodes (@dustinrhodes) August 29, 2019
TJR Thoughts: This news was expected since Dustin is a 30 year veteran of professional that has seen it all and done it all. Plus, it means a lot to him to work with his brother Cody, who is one of the founders of AEW as well as an Executive Vice President. Also, Dustin said that WWE was like a prison and now he is free a few months ago, this news is not a surprise. Dustin is 50 years old and had arguably the best match of his career against Cody at Double or Nothing earlier this year, so the phrase "you still got it" definitely applies to him.
I also think it's smart to hire him as a coach because he can help a lot especially considering how good he was playing Goldust for the majority of his career. That's a character that could have failed for a lot of people if they tried it, but he made it work. He can also obviously help put together matches. There is no AEW training school yet, but when there is something like that, he could definitely be a part of that.
Here's where Dustin said those comments about WWE in case you were wondering.