The John Report: WWE Smackdown Live Review 03/06/18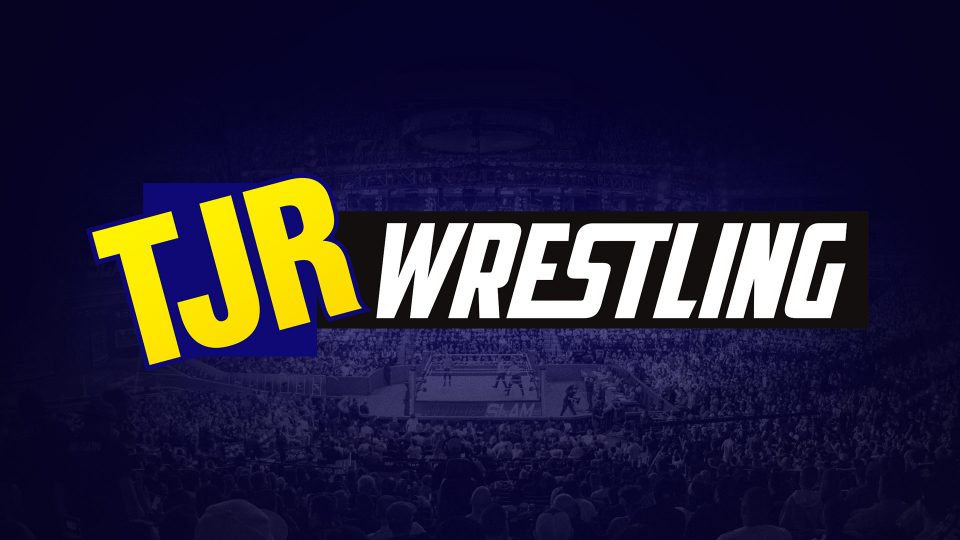 Live from Green Bay, Wisconsin, this is Smackdown Live for episode #967. Follow me on Twitter @johnreport. Thanks to Melo Man for the banner up top.
There was a shot of the live crowd in Green Bay. Announcer Dasha Fuentes was in the ring welcoming us to the show. She introduced Smackdown Women's Champion Charlotte Flair. Charlotte made her entrance in her robe with her title around her waist. The crowd let out the "woo" chants. Fuentes also introduced her challenger at Fastlane, Ruby Riott.
That led to Riott entering with her buddies Sarah Logan and Liv Morgan. Riott went into the ring by herself.
Riott interrupted Fuentes before she could even ask a question and Riott told Fuentes she'll take it from here, so Fuentes left.
Riott talked about how this all began when Charlotte Flair became the Smackdown Women's Champion on November 14, 2017. Riott complained about how Charlotte has been set up for success since she's tall, blonde, cunning and the daughter of a two time Hall of Famer. Riott pointed out that Charlotte became the first woman to become the NXT, Divas, Raw and Smackdown Women's Champion. Riott claimed that two weeks after Charlotte won the title, Riott formed the Riott Squad with one sole purpose – to destroy the myth of Charlotte Flair.
Charlotte said that the only myth that exists about her is that she has been handed anything in her life. Charlotte said she had to work hard and probably harder than others because of who she is. Charlotte said she had the weight of expectation on her shoulders and asked her how hard that is to live up to. Charlotte spoke about how she can't just succeed to be successful, she has to be transcendent. Charlotte added that the fact that she has accomplished all the things that Ruby mentioned proves that she has transcended any myth about her. Charlotte said the reality is that she is standing right there and she is every bit as good as Riott heard.
Riott said that whether Charlotte was placed there or she was put there, she's on a pedestal and all of that is on the line at Fastlane. Riott said when she takes that crown, she won't be the queen and her reality will crumble. Riott told Charlotte she'll be another bleach blond failure with a famous last name. Charlotte got in Riott's face to intimidate her. Sarah and Liv got into the ring, but Bobby Roode's music hit.
Analysis: It was a decent promo exchange although they didn't have Charlotte say enough to make her look like a true babyface. A lot of what Ruby said was true. The reality is that Charlotte got a WWE contract after doing a tryout with no experience in wrestling. Some people in WWE right now had to wrestle for over a decade just to get a tryout with WWE, so what Riott said made a lot of sense. The road to where she is has been easier for Charlotte, but that doesn't mean that Charlotte is undeserving of her spot. To Charlotte's credit, she's a very good performer that is arguably the best woman on the main roster, so she has earned her accolades. I like Charlotte and I'm glad she's the champion right now. I think she's much better as an egotistical heel, but she is doing well as a face too. I doubt anybody at Fastlane thinks Ruby will win and she won't win.
Roode is the US Champion and he made his "Glorious" entrance to join commentary for the next match. Charlotte had a big smile on her face because they are partners in the Mixed Match Challenge. She looked giddy to see him. Roode got into the ring and they hyped the match up next: Randy Orton vs. Jinder Mahal.
Analysis: The duo of Charlotte and Roode have been entertaining on Mixed Match Challenge. Charlotte tweeted some song lyrics about "the boy is mine" (a song from about 20 years ago) on Twitter after the show. Roode is married with three kids. I'm not saying anything is going on. It was just interesting to see that reaction from Charlotte. It was also weird that it just went to break like that.
(Commercial)
Randy Orton made his entrance. Bobby Roode is on commentary for this match because he's defending the US Title against Orton at Fastlane on Sunday.
Jinder Mahal made his entrance with Sunil Singh introducing him. Images were shown of Mahal attacking Orton and Roode. Why not show video? I don't have an explanation. I hate it.
Randy Orton vs. Jinder Mahal (w/Sunil Singh)
Mahal with a shoulder tackle. Orton came back with a back elbow. Roode said he wanted Orton at his best on Sunday so he can say he beat the best Orton possible. Orton went for a RKO on Mahal, but Mahal bailed to the floor and the show went to break.
(Commercial)
Back from break, Mahal had an armbar on. Orton broke free and Mahal hit a knee to the face for two. Knee drop by Mahal. Orton came back with a back suplex while Roode added that he respected Orton for everything he's done in his career, but Roode made it clear he does not respect Mahal. Orton with two clotheslines on Mahal followed by a powerslam. Orton hit a fallaway slam followed by uppercuts and the modified backbreaker. Mahal bailed to the floor, he shoved Sunil ahead of him and Orton sent Sunil onto the announce table with a back suplex. Mahal tried to whip Orton into Roode, but Orton sent Mahal into Roode instead. Orton sent Mahal into the ring and hit the draping DDT off the middle ropes. Orton set up for the RKO, so Roode got on the apron yelling at Orton. Mahal kneed Orton into the back, which knocked Roode off the apron and Mahal hit The Khallas to pin Orton and win the match after 10 minutes.
Winners by pinfall: Jinder Mahal
Analysis: **1/4 It was a decent match between two guys that wrestled a lot last year. The ending was the obvious cheap finish with Roode factoring into it since Mahal was smart enough to send Orton into Roode and Mahal hit his finisher to win the match. Any time somebody is on commentary in a match, there's a chance they may get involved by having a wrestler thrown into them and that's what they went with here. It was fine in terms of telling the story of Mahal outsmarting both guys to win the match.
Post match, a frustrated Orton looked at Roode while Mahal left as the winner of the match.
Analysis: I think it's very possible that Mahal gets added to the US Title match at Fastlane. I would rather see Orton vs. Roode in singles, but we know WWE loves changing matches to add more people to them.
Sami Zayn was shown in the locker room with his best friend Kevin Owens. Zayn said he's ready for the Six Pack Challenge at Fastlane and he knew that Owens was ready too. Owens pointed out that Zayn shocked him two weeks ago. Owens said that Zayn told him he would be willing to lie down for him at Fastlane to become WWE Champion. Zayn said he said it and he meant it. Owens put over Zayn for being an amazing guy. Zayn said that people only noticed him when he paired up with Owens, so he owes it to Owens and Zayn knows he will have his time. Zayn talked about Owens being WWE Champion and said he's proud of him. Zayn assured him that at Fastlane he will lie down for him. Owens gave Zayn a big hug.
Analysis: Always remember that heels lie…even to another heel that happens to be their best friend.
Still to come is AJ Styles vs. Dolph Ziggler.
(Commercial)
Baron Corbin did a cell phone promo with some of his words showing up on the screen because that is WWE's latest thing to do. Corbin trash talked Cena being added to the Fastlane main event and he was going after him.
The announce team of Tom Phillips, Corey Graves and Byron Saxton set up a video package.
A video package aired about The New Day vs. The Usos showing highlights of their rivalry while calling them two of the greatest tag teams of this generation. No argument from me there. I love these teams. The promos from last week were shown again. It's The Usos defending the Smackdown Tag Team Titles against The New Day at Fastlane on Sunday.
Analysis: It was just a video to get them on the show without putting them on the show. The video was well done.
Shinsuke Nakamura was interviewed by Dasha Fuentes in the backstage interview area. Nakamura gets to face that WWE Champion at WrestleMania. Nakamura said he hopes that AJ Styles wins at Fastlane so he can beat him at WrestleMania with a knee to…but here's Rusev and Aiden English. English couldn't talk, so Rusev said there's no Rusev Day song because Nakamura kneed English in the throat last week. Rusev referenced Billy Joel and Nakamura told English he's no Billy Joel. Rusev challenged Nakamura to a match at Fastlane so Rusev can break Nakamura like Nakamura broke Aiden. Nakamura said when he beats Rusev at Fastlane, Sunday will be…Nakamura Day. Nakamura sang it! Rusev said you can't just make up your own holiday. That was funny.
Analysis: It's nice to see these two in a match at Fastlane. Both guys were barely visible on television over the last month. If they had more of a build it would have helped, but all they got was this quick segment. Nice planning, creative team. Anyway, that should be a win for Nakamura although Rusev will get some cheers too.
Becky Lynch entered for a match.
(Commercial)
Carmella entered as Becky's opponent with Carmella holding the Money in the Bank briefcase. There was a clip from last Tuesday with Becky Lynch and Carmella setting up this match based on a tweet from Lynch.
Becky Lynch vs. Carmella
Lynch with a forearm, shoulder to the gut and she went up top, but Carmella hit a forearm and took her down with a headscissors. Carmella sent Lynch face first into the mat. They tried a suplex spot, but it didn't work and Carmella took control by sending Lynch into the turnbuckle. Carmella did a leg scissors around Lynch's head as they battled by the turnbuckle. Carmella hit a running knee on Lynch, but the camera missed it because Naomi was shown watching backstage, so they replayed the running knee. Carmella sent Lynch into the barricade two times. Carmella sent Lynch face first into the ring post. Back in the ring, Carmella slapped on a headlock on Lynch. Lynch came back with a leaping kick to the head. They exchanged forearms and Carmella hit a superkick for a two count as Lynch put her foot on the ropes. Carmella freaked out. Lynch hit a Bexploder Suplex. Lynch slipped out of a Carmella move and slapped on the Disharmer submission for the submission win after about five minutes.
Winner by submission: Becky Lynch
Analysis: ** It was a solid match for the time given. Carmella was on offense for about 80% of it, Lynch made the comeback and got the win. I tweeted earlier on Tuesday that Carmella's last singles match on Smackdown was on October 10, so it had been a long time since she was in action. Nice of WWE to remember her and the briefcase. As for Lynch, that's her first win in a while too.
Natalya went up to Naomi backstage in the locker room with Natalya saying she heard Carmella was battling the flu, which is why Becky won. The women argued with Naomi asking Natalya to name a friend of hers that isn't a cat. Natalya mentioned Carmella was her friend. Naomi suggested Natalya teams up with Carmella against Becky and Naomi at Fastlane. Natalya said that was fine because she needed a tune up before WrestleMania. Naomi finished it off with more trash talk mentioning Natalya's cat 2 Pawz and Natalya left.
Analysis: Another match for Fastlane with not much of a story. It's as if WWE realized they needed more matches, so they just added two of them based on short backstage segments. Better stories would be welcome.
AJ Styles was shown walking backstage and he's up next on Smackdown Live.
The announce team mentioned the Greatest Royal Rumble ever in Saudi Arabia on April 27.
(Commercial)
There was a shot from outside snowy Green Bay of a statue of Packers legend Bart Starr. A guy went up to it, but he slipped on the snow and fell on his ass. The announcers laughed about it.
Analysis: The man was WWE cameraman Jim Grogan and there's a video interview with him here. Good for him for being a good sport about it.
The announcers shilled the Fastlane lineup and plugged WWE Network. They went over the card. I have it at the bottom of this review.
Let's Hear From AJ Styles
AJ Styles, the great WWE Champion, made his entrance to a big ovation from the crowd like usual. They showed images from Cena beating Styles last week on Smackdown to put Cena into the Six Pack Challenge at Fastlane.
Styles was greeted with "AJ Styles" chants. Styles said that it wasn't long ago where he only cared about one person, but after winning the WWE Championship for the second time he sees the world a little differently. Styles said it's a grind to get to being WWE Champion and it makes him think of the grind he spent to get here. Styles talked about the grind it took him to get here in the last two years and mentioned Fastlane on Sunday. Styles noted that at Fastlane it's a Six Pack Challenge where he doesn't have to get pinned to lose the WWE Championship. Styles said he didn't care if it was fair because he's going to fight. Styles did his catchphrase about how this is Smackdown Live, which is the house that AJ Styles built. Styles said that sometimes we don't win in life. Styles mentioned last week John Cena pinned him clean right in the middle of the ring. Styles put over Cena for being world class and cued up a video of Cena from Raw.
The clip showed Cena talking on Raw about how a record will be broken with Cena becoming a 17-time WWE Champion (or at least World Champion in WWE). Cena said that records are made to be broken, even the ones we hold very close and Cena said he'll do it because it's his only road to WrestleMania.
Styles noted that Cena said that if Cena wins, Styles can get his rematch at WrestleMania. Styles said that's not what he wants and he said that's not what the WWE Universe wants either leading to "no" chants. Styles wants his WrestleMania moment when he takes the most prestigious championship in the business and taking it to WrestleMania where he will defend it against the best and he has every right to call himself the best: "I want you, Shinsuke Nakamura." Styles said he's not just fighting for himself, he's fighting for us. Styles said trust me when I say this, it will be nothing short of phenomenal.
Analysis: Good promo from the champ. He's right that a lot of us want Styles vs. Nakamura and here's hoping WWE sticks to that plan.
Dolph Ziggler made his entrance to interrupt Styles. Ziggler made his way down to the ring telling Styles he's changed because he's not phenomenal anymore. Ziggler told Styles he's just desperate. Styles said that's coming from a man that has been in WWE for 13 years and hasn't lived up to his potential. Ziggler responded that this is coming from a guy that took a decade to get here into the house that Ziggler built. (It was more like 15 years for Styles.)
Ziggler told Styles that this Sunday at Fastlane, he's going to lose. Ziggler told Styles it's because his head isn't in the right place because he said he's out there doing it for these people. Ziggler said that the second you let the people down one inch, they will stab you in the back. Ziggler said he was told to his face that he would never be champion there ever, yet somehow some way he kicked down the roadblocks, he overcame it and somehow some way he won Money in the Bank (in 2012) to cash in that contract to become World Heavyweight Champion (in 2013). Ziggler said they experienced that moment together, but Ziggler added that they (the fans) didn't deserve it. Ziggler said the people did nothing while he was the best thing that ever happened to this company whether they like it or not. Ziggler: "The fact that I have yet to have one singles match at WrestleMania is criminal."
Analysis: He's damn right about that. You know who has had a singles match at WrestleMania? Michael Cole. Ouch. There are plenty of other worse names too.
Ziggler said that Styles can say "us, we and them" all he wants, but those facts don't give a damn about AJ's feeling. Ziggler told Styles he can take his dream match and shove it.
Styles responded saying since they have a match later on tonight, why don't they just do it right now? The show went to break there.
Analysis: That was a really good promo exchange. Styles spoke like a true face champion talking about how he's going to retain the WWE Title for the fans to set up the Nakamura match that he knows he wants. Ziggler did a great job as the selfish heel that doesn't care about what the people want and it's all about him getting his singles match at a WrestleMania. There was a lot of truth in what both men said, which is what made it an entertaining promo.
(Commercial)
The bell rang as they returned from break.
AJ Styles vs. Dolph Ziggler
This is not for Styles' WWE Title.
Styles took down Ziggler with a waist lock takedown, but Ziggler came back with a perfect dropkick. Ziggler sent Styles into the turnbuckle followed by an elbow drop. Styles got going with a dropkick of his own that sent Ziggler out of the ring. Styles jumped over the top rope and nailed a forearm to knock Ziggler down as the show went to break.
(Commercial)
Back from break, Ziggler took control with a hip check that knocked Styles out of the ring. Styles crawled back in and Ziggler worked him over by grinding his face across the top rope. Back body drop by Ziggler earned a two count. Styles came back with punches and a hard clothesline. Running forearm connected for Styles. Corner clothesline by Styles. Ziggler raked the eyes (ref didn't see it apparently) and hit a Fameasser for a two count. They got back to their feet, exchanged punches and Ziggler hit a forearm. It looked like he was going for a clothesline, but Styles was stumbling around. Styles went to the apron, they teased a suplex spot and Ziggler was on the apron too. Ziggler did a catapult that sent Styles into the ring post.
(Commercial)
Back from break, Ziggler tried for a Styles Clash, but Styles fought out of that and Ziggler managed to hit a Zig Zag for a two count. Kevin Owens and Sami Zayn ran into the ring to attack both guys with punches. The ref called for the bell for the disqualification finish after about 16 minutes.
Match Result: Disqualification
Analysis: *** That was a pretty good match like you would expect from great wrestlers like these two guys although they didn't get a chance to really turn it up another notch with believable nearfalls aside from Styles kicking out of the Zig Zag. This felt like the first 16 minutes of a 25 minute match that could have been amazing if not for the interference at the end of it. The finish was cheap, but all the work prior to that was good.
Owens and Zayn continued to work over Styles and Ziggler with punches and kicks. Styles and Ziggler fought back with punches to knock Owens and Zayn out of the ring.
Shane McMahon's music hit as the Smackdown Commissioner Shane McMahon made his entrance and appeared on the stage. Shane said that since Owens and Zayn were ready for some competition, he told them to go back in the ring. Shane said that he knows that we're all thinking that he's going to make a tag team match, Shane said one of the mantras they have on Smackdown is to bring the best to Smackdown Live. Shane made another match: AJ Styles vs. Dolph Ziggler vs. Kevin Owens vs. Sami Zayn vs. Baron Corbin to make this a Fatal 5-Way match.
Baron Corbin made his entrance to set up this five way main event.
Analysis: This was the original Fastlane main event before they added John Cena to it last week. I'm not a huge fan of doing a 5-Way match less than a week before a 6-Way match, but WWE loves these multi-man matches.
(Commercial)
A commercial aired for WrestleMania taking place in 33 days as of Tuesday. It's 32 days as of this writing on Wednesday.
The match began during the break.
Fatal 5-Way: AJ Styles vs. Kevin Owens vs. Dolph Ziggler vs. Baron Corbin vs. Sami Zayn
This is not for AJ Styles' WWE Championship.
Corbin was in control early on as he worked over everybody with punches. Corbin sent Styles into the turnbuckle. Corbin tossed Styles across the ring. Ziggler sent Corbin out of the ring, so Owens and Zayn whipped Corbin into the steel steps. Owens and Zayn stomped away on Ziggler and Styles as they took control of the match. Zayn with a running clothesline on Ziggler and Owens with a senton splash on Ziggler. Zayn kicked Corbin into the barricade to keep him down. Zayn with a drop toe hold on Styles followed by Owens with a senton splash for two as Zayn stood by watching it. Owens and Zayn hugged. Corbin back in with a kick for Zayn, Owens with a superkick on Corbin, Ziggler with a Fameasser on Owens, Zayn with a kick on Ziggler, Zayn kick on Styles stunned him a bit, Styles nailed a Pele Kick on Zayn. All five guys were down as the show went to break.
(Commercial)
Back from break, they did the Tower of Doom spot out of the corner with Owens and Corbin doing the Powerbomb, Styles and Ziggler with the suplex and Zayn taking the biggest bump of them all. Most multi-person matches in WWE have that spot. It always generates a good reaction, but it does feel repetitive. They will probably do it again at Fastlane too. Corbin nailed running clotheslines on Ziggler and Zayn. Ziggler splash on Zayn and Corbin. Zayn avoided an attack, Corbin boot on Zayn and Zayn whipped Ziggler into Corbin. Zayn with a Blue Thunder Bomb on Ziggler for a two count broken up by Styles. Zayn sent Styles out of the ring and Ziggler sent Zayn out of the ring. Owens with a release German Suplex on Ziggler. Corbin missed an attack on Owens. Owens with a cannonball on Ziggler and Owens with an elbow drop off the ropes on Corbin. Styles back in, but Owens sent him out of the ring. Ziggler with a leaping DDT on Owens. Ziggler with a Zig Zag on Corbin. Ziggler avoided a Zayn attack and Ziggler hit a superkick on Zayn for a two count as Styles broke up another pin. Corbin tried to send Styles out of the ring, but Styles went for his forearm and Corbin punched him to stop him. Corbin did his slide out of the ring and back in with a clothesline on Zayn. Corbin with a Chokeslam backbreaker on Ziggler. Corbin with a Deep Six Slam on Owens with Styles breaking up another pin attempt. Fans chanted "this is awesome" for them.
All five guys were down. Styles got back with Corbin with a Styles kick to the head and Styles clothesline sent him out of the ring. Styles kick on Ziggler. Styles jumped backwards off the turnbuckle right into a reverse DDT on Zayn. Styles with a sliding knee on Corbin and Styles sent Ziggler out of the ring. Styles was on the apron, so Owens punched him with a forearm. Owens was up against the turnbuckle, so Zayn charged in with a Helluva Kick on Owens! Shocking. The crowd reacted to it in a big way. Zayn covered Owens to win the match after 15 minutes.
Winner by pinfall: Sami Zayn
Analysis: ***1/2 That was well done with a surprising finish with Zayn pinning his best friend Owens to win. I thought it was a clever finish. Throughout the match, Owens and Zayn worked together as much as possible, so Zayn taking advantage of a situation to beat Owens showed that the friendship doesn't mean anything in a match like this. It's a nice preview of what's to come at Fastlane. I like how Styles was the one that broke up a lot of pin attempts to show what he had to do at Fastlane to leave with the WWE Title. All five guys got their chance to show off in the match and got a lot of offense in, but it was Zayn that capitalized at the right time to win the match. I think the right guy went over in this match in terms of giving us an ending that will lead to an interesting story at Fastlane on Sunday because we will wonder if Zayn will do the same thing to Owens or if Owens would do it to him.
Replays aired of the finish. The announcers were shocked by what happened.
Zayn had his hand raised in the ring while Styles was frustrated outside the ring. A reminder of the Fastlane main event: Styles vs. Cena vs. Owens vs. Zayn vs. Corbin vs. Ziggler for the WWE Title.
Zayn went up the ramp as the victor of the match. Owens was shocked by what Zayn did to him. Another replay aired of Zayn's Helluva Kick that won the match.
Zayn was interviewed on the ramp by Dasha Fuentes, who asked him why. Zayn said "why" was a vague question. Zayn said it's because he is the best that WWE has and ever since he came to Smackdown, he has been without a doubt the most underlooked (he said underlooked, but overlooked makes more sense) performer on the roster. Zayn told her not to ask her stupid questions. Zayn said tonight wasn't about the WWE Championship, it was about who was the best and he proved it was Sami Zayn. The show ended right there.
Analysis: Good promo by Zayn, who continues to have a chip on his shoulder to prove he belongs with the others.
I think Styles will win on Sunday to retain the WWE Title. I would be shocked if he didn't win.
Three Stars of the Show
AJ Styles
Dolph Ziggler
Sami Zayn
The Scoreboard
6 out of 10
Last week: 6.5
2018 Average: 5.9
Last 5 Weeks: 6.5, 6.5, 6, 6.5, 5.5
2018 High: 7.5 (January 23)
2018 Low: 4.5 (January 2 and January 9)
Final Thoughts
It gets a 6 out of 10.
The quality wrestling in the last hour boosted this show from around a 2 or 3 to a 6 out of 10 type of show. Styles and Ziggler were in the ring for about 40 minutes, so they are the top two stars. Zayn is third because he did a great job in the main event.
This show did a decent job of promoting Fastlane although some of the matches on the card barely have any build. It would have been nice if WWE cared more about the undercard.
Six Superstars, but only ONE can go to #WrestleMania as #WWEChampion!#SDLive#WWEFastlane@JohnCena@AJStylesOrg@SamiZayn@FightOwensFight@BaronCorbinWWE@HEELZigglerpic.twitter.com/tLWKc6RhPK

— WWE (@WWE) March 7, 2018
The next Smackdown PPV is Fastlane on March 11 and here's what we know for the lineup.
WWE Championship Six-Pack Challenge: AJ Styles vs. Sami Zayn vs. Kevin Owens vs. Dolph Ziggler vs. Baron Corbin vs. John Cena
United States Championship: Bobby Roode vs. Randy Orton
Smackdown Tag Team Championships: The Usos vs. The New Day
Shinsuke Nakamura vs. Rusev
Smackdown Women's Championship: Charlotte Flair vs. Ruby Riott
Natalya and Carmella vs. Naomi and Becky Lynch
There may be more added by the end of the week. I'll be back on Friday with a preview of the show and Sunday with a review.
—
That's all for now. Go Toronto Raptors and Toronto Maple Leafs.
My contact info is below. Thanks for reading.
John Canton
Email mrjohncanton@gmail.com
Twitter @johnreport