The John Report: The WWE Raw Deal 09/17/18 Review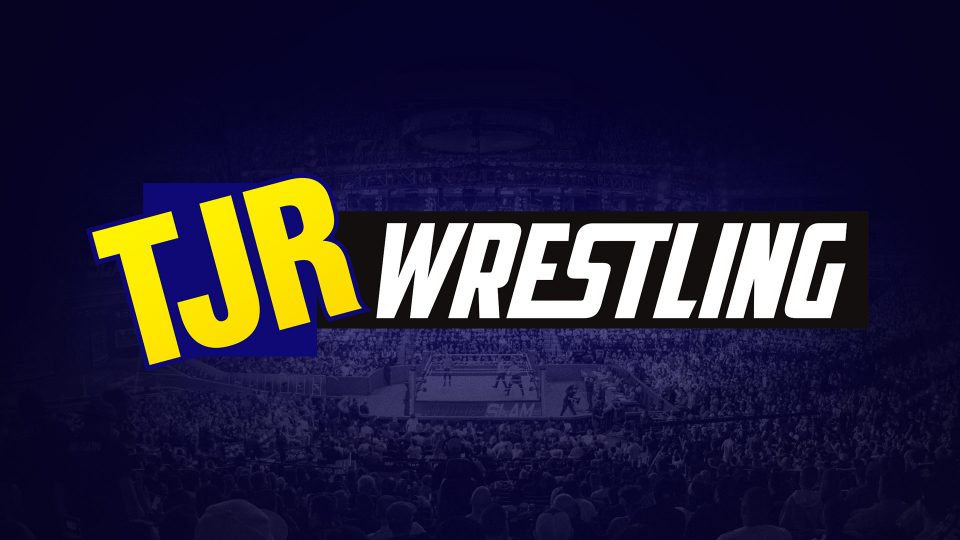 Welcome to another edition of the WWE Raw Deal. In case you missed it, here's my review of WWE's Hell in a Cell PPV from Sunday night featuring some great in-ring action and a controversial (dumb) ending to the show. I also wrote an article for The Comeback with even more thoughts on the show. Over on our TJRWrestling on Patreon page, I also have a podcast review of the show. Plenty of thoughts on Hell in a Cell from me. Let's get to Raw.
Live from Dallas, Texas, this is the Raw Deal for episode #1321 of Monday Night Raw. Follow me on Twitter @johnreport. Thanks to Melo Man for the banner up top. Please check out even more of our great content over at TJRWrestling on Patreon now!
The show began with Roman Reigns making his entrance with a mixed reaction. Reigns had the Universal Championship in his hand with Michael Cole calling him the most polarizing figure in WWE today, which is their way of saying this guy gets booed even though we want him to get cheered.
The Raw announce team of Michael Cole, Corey Graves and Renee Young in red welcomed us to the show. A video package aired showing what happened at Hell in a Cell when Brock Lesnar attacked Reigns and Braun Strowman leading to a No Contest result with no winner. The video package left out the part where Reigns and Strowman were down on the mat for SIX MINUTES while Ambrose, Rollins, McIntyre and Ziggler fought around the cell. It just showed Lesnar's attack. A lot of fans hated it.
Let's Hear From Roman Reigns
Reigns said that last night was rough, it was brutal and it really didn't go to plan for him. Reigns said that the fact is he woke up this morning and he is still the Universal Champion. Reigns noted that he knew Brock had his rematch, but he didn't think Lesnar would kick the door down in hell and that he would attack Reigns while he was down and out. Reigns called out Lesnar for a fight right now.
Braun Strowman made his entrance with the usual serious look on his face. Strowman got in the ring saying that Reigns should be thankful that Lesnar went into the ring because he's the only reason Reigns still has the championship. Strowman said it was the second time that Lesnar has screwed him out of an opportunity and there won't be a third time. Strowman said he's going to get his hands on Lesnar and when he's done with him, he's coming for Reigns.
Baron Corbin, the acting GM, made his entrance to boos telling them to calm down and said they are not doing this right now. Fans chanted "you suck" at Corbin. Corbin said that last night was his first PPV as acting GM of Raw and he said nobody is more upset about what happened than him. Corbin said he's been on the phone with Stephanie McMahon trying to come up with a solution. Corbin announced that on Friday, November 2nd in Riyadh, Saudi Arabia streaming live on WWE Network, Reigns is going to defend the Universal Championship against Strowman and Brock Lesnar in a triple threat match.
Strowman said he thinks that sucks, which drew cheers. Strowman told Corbin he thinks he sucks, which drew more cheers, he told Reigns that he sucks, this situation sucks and everybody in the arena sucks. At least the fans booed that. I guess that's a good way to sum up Raw these days, huh? Just saying.
Paul Heyman made his entrance along with some stagehands that put the red cage door on the stage. Heyman said that he is there to educate us because he's the humble advocate for the beast that kicked in the door to hell and he called it the gate to hell. Heyman said that Lesnar conquered Hell in a Cell. Heyman talked about "Brockonomics" and how Lesnar being a part of being in WWE and UFC raises his value in each company. Heyman noted that Lesnar was the longest reigning Universal Champion leading to WWE getting multi-billion dollar TV deals and record high stock numbers. Heyman said that Reigns and Strowman double teamed Lesnar (at SummerSlam) to steal that title away from Lesnar. Heyman said that's why Lesnar came back last night and will go the kingdom of Saudi Arabia where he will reclaim his championship, which gives him the right to be the definitive champion on the historically flagship show, which makes Lesnar the "crown jewel" of WWE. Heyman dropped the microphone and left with Strowman walking up the ramp in pursuit.
Analysis: That was a solid explanation from Heyman as to why Lesnar wants his rematch because of the way SummerSlam ended. I guess they had to come up with something other than Lesnar making millions to work one match in Saudi Arabia because WWE is getting paid around $40 million for each show to put on the show in Saudi Arabia like they did back in April.
Corbin and Reigns were left in the ring. Corbin said that he knows that Reigns is a little banged up after being hit with a table, chairs and a F5, so he's not the Big Dog – he's a whining little puppy. Corbin told Reigns he may not be champion to get to Saudi Arabia because he's defending the title tonight. Corbin said it will be Roman Reigns versus…Baron Corbin. Reigns stared at him, Corbin left and that ended it.
Analysis: That set up a big match for later although I remember the last Reigns and Corbin was bad, so it's not like I'm looking forward to it. I'm sure Vince McMahon thinks it's a big match, but I don't think most fans agree. Here's more info on the Crown Jewel show in Saudi Arabia on November 2, which was officially announced on Monday.
Still to come: The Undertaker is there and Dean Ambrose was shown backstage looking serious. It's Ambrose vs. Drew McIntyre up next.
(Commercial)
Dean Ambrose made his entrance to a big ovation. Drew McIntyre was up and he is one half of the Raw Tag Team Champions. At Super Show-Down on October 6, it's The Shield vs. Strowman, Ziggler and McIntyre for that big six-man tag team match.
Dean Ambrose vs. Drew McIntyre
McIntyre worked on Ambrose with punches, but Ambrose came back with a running dropkick into the left knee of McIntyre that was up against the ropes. Ambrose rammed McIntyre's leg into the ring post. Renee said that Dean is always ready for a fight. When McIntyre got back to a standing base, Ambrose whipped his left leg into the screen on the ring apron. McIntyre came back with a forearm and he tossed Ambrose into the barricade. Back in the ring, McIntyre got a two count as the show went to break.
(Commercial)
The match returned with McIntyre still in control, Ambrose got a nearfall and Ambrose tossed McIntyre out of the ring. McIntyre got back into it with a slap to the face while telling Ambrose that he is nothing. Ambrose came back with two clotheslines. Ambrose whipped McIntyre down by the head followed by a single leg crab, but McIntyre came back with a headbutt to send Ambrose into the corner. Chop by McIntyre while Ambrose was on the top rope, Ambrose punched him and McIntyre was crotched on the top rope. McIntyre managed to still toss Ambrose off the top with a belly to belly suplex. Ambrose avoided a Claymore Kick, Ambrose got a rollup for two and Ambrose slapped on a Texas Cloverleaf submission. The announcers put over Ambrose using different moves. Ambrose kicked McIntyre out of the ring and hit a suicide dive to send McIntyre into the barricade. McIntyre was against the barricade, so Ambrose went up top, he jumped off the ring post and McIntyre moved, so Ambrose went crashing into the barricade. McIntyre went back in the ring as Ambrose crawled back in the ring before the ten count. When Ambrose got in the ring, McIntyre hit the Claymore Kick for the pinfall win at 11:20.
Winner by pinfall: Drew McIntyre
Analysis: ***1/4 It was a pretty good match with a nice story where Ambrose worked on the left leg the whole match and McIntyre showed off his power well. Ambrose was impressive with how he worked on the leg of McIntyre while even busting out some submission moves, which is rare for him. The finish was smart with Ambrose going for the high risk dive to the floor, McIntyre avoided it and beat him right after the match. McIntyre is one of the best booked guys in the entire company right now because they are giving him big wins week after week to make him look like a top guy and he deserves to be in a spot like that because he's great.
The graphic showed for Crown Jewel on November 2 when Reigns faces Lesnar and Strowman for the Universal Title. Later on Raw is Reigns vs. Corbin for the Universal Title. Ronda Rousey is up next or at least a video about her is next.
(Commercial)
McIntyre was shown walking backstage after his victory. Dolph Ziggler praised McIntyre for a hell of a job in his match. McIntyre said he was fine. Corbin said that it's one down, two to go. Corbin said that the Universal Championship deserves better. Corbin asked Ziggler if he wanted to invoke his rematch clause tonight. Ziggler said no because he fell off Hell in a Cell. Corbin said he gets it, but Rollins is also hurt and he heard that Rollins isn't even there, so Ziggler could win by forfeit. Ziggler smiled and said make the match. Some random guy with a headset walked up to Corbin, so Corbin said he's good at his job and said two championships will change hands tonight.
The announcers talked about it with Young doing the face thing saying it's not fair while Graves did the heel thing saying Corbin was doing a great job.
There were images shown of Ronda Rousey's win over Alexa Bliss at Hell in a Cell on Sunday.
The trio of Natalya, Nikki Bella and Brie Bella were in the locker room. Ronda Rousey showed up to talk to them as they stood in a line to talk to eachother. Rousey asked how do the open challenges work? Nikki tried to mention when she was champion while Natalya questioned if she wanted to do it tonight. Natalya told Rousey to go to the ring and let the world know she wants a fight. Rousey said it's that easy? Natalya noted that you never know who might answer it. Rousey said regardless of who it is, they have two arms, which is one more than she needs and she laughed. She teased breaking an arm with that comment.
Analysis: It is the continued growth of Rousey as a champion in WWE as she asked for advice on how to do an open challenge.
Chad Gable made his entrance with Bobby Roode and there was a pre-tape promo from Gable saying that he has been feeling Glorious with Roode supporting him.
(Commercial)
It's Viktor of The Ascension against Gable.
Chad Gable (w/Bobby Roode) vs. Viktor (w/Konnor)
Gable with an arm drag takedown followed by a butterfly suplex for two. Viktor grabbed Gable's hair, distraction from Konnor and Viktor hit a running elbow for two. Viktor worked over Gable with some chops followed by a back body drop. Viktor worked over Gable with chops on the top rope, but Gable slapped on an armbar against the ropes. Gable with a running forearm to the chest and two Exploder suplexes by Gable followed by a cross body block that took both men over the top to the floor. Gable with a cannonball off the apron that took out Viktor on the floor. Gable up top with a missile dropkick. Konnor tried to interfere, Gable kicked him down and Gable hit a rolling German Suplex into a bridging pin for the win.
Winner by pinfall: Chad Gable
Analysis: *3/4 It was an easy win for Gable, which was not a shock since Viktor rarely wins. I'm fine with WWE continuing to book Gable and Roode the way they are because it's giving them some much needed momentum. Gable is a guy that should have been used better the past few months, so at least they are trying something with him.
Post match, Konnor hit Gable with a forearm to the back to knock Gable and Roode down. Konnor left angrily.
Analysis: I assume that means it will be Konnor vs. Roode next week as this feud where The Ascension never wins…must continue.
Still to come is Elias vs. Bobby Lashley and Roman Reigns vs. Baron Corbin for the Universal Title. The Undertaker is up next.
(Commercial)
Seth Rollins was shown arriving to the building with his bags and he was walking slowly after his brutal bump through the table. Kayla Braxton walked up to him to inform him that Dolph Ziggler will invoke his rematch clause for the IC Title against Rollins and if Rollins can't compete, he will be stripped of the title. Rollins wasn't happy with it, but he said that somebody should remind acting GM Corbin that it is still Monday Night Rollins
Let's Hear From The Undertaker
The Undertaker's music hit as the arena exploded in cheers. As The Undertaker walked down to the ring, the announcers were silent for most of it as Taker made his way towards the ring. The fans greeted him with "Undertaker" chants as he entered the ring.
Taker said that they say delusion is the final recourse for the damned and that no man can spin a web of lies like a man that has a broken soul. He said he had never seen anyone with a more broken soul than Triple H. Taker said that last week, Triple H came out there in that ring and told us that Taker had lost all his self respect. The fans booed. Taker noted that delusion will be his downfall. Taker noted there was a time when Triple H was wicked, savage, a warrior, but these days he tends to play a more corporate game and his battlefield is the boardroom. Taker said that Hunter's life is so filled with lies that he can no longer decipher truth and he can't see the fear in his own friend's eyes and he can't see his own demise. Taker said he doesn't put stock in what a man thinks, but only what he knows. Taker said that when he faces Triple H for the last time the result will be like the first time and he'll put him six feet under…game over! The fans cheered that.
Taker said that Triple H will do everything he can to try to outrace the reaper and move heaven and earth even by enlisting his best friend Shawn Michaels. Taker said let Hunter have his deceit, his delusion, let him have his best friend Shawn Michaels, but right there is where the devil is in the details. Taker said that Michaels is not going to go to Australia to sit in the audience and watch this fight because Shawn will be standing in Triple H's corner. Taker said he is okay with that because "standing in my corner will be my brother…Kane." That drew a big applause for the mayor of Knox County.
Taker talked about how everybody knows that he took Shawn Michaels' career and he's going to do the same to Triple H's career, but it seems that he deserves far worse. Taker said not only is he going to take his career, he'll take his soul and he will put him down. "At WWE Super Show-Down, with my brother of destruction watching my back, Triple H will…rest in peace." That ended it with the crowd cheering while Taker made angry faces. Taker left.
Analysis: Adding Kane to the mix makes sense although that means Kane has to leave his mayor job in Knox County to go to Australia. I doubt Kane wrestles again regularly, but once in a while he might make appearances like that. I think it likely sets up the Brothers of Destruction vs. Degeneration X match at the Crown Jewel event since Shawn Michaels is expected to wrestle one more time. Three of those men are over 50 years old while Triple H is the "young" one at 49 years old.
The same video package they aired about Hell in a Cell was shown again. We saw it one hour earlier. Did we need to see it again?
Still to come: Seth Rollins vs. Dolph Ziggler for the IC Title.
There was a clip of the Children's Medical Center in Dallas with Stephanie McMahon visiting the kids along with Seth Rollins, Roman Reigns and Sasha Banks in attendance. Dana Warrior was there too.
Bayley and Sasha Banks made their entrance to Bayley's song. They were joined by some kids on the stage, which was a cool moment for those kids. Go to ConnorTheCrusher.com to help raise awareness for Pediatric Cancer month.
(Commercial)
Bayley (w/Sasha Banks) vs. Dana Brooke
The match started during the break. Brooke with a shoulder tackle on Bayley followed by a handspring back elbow and Bayley got a backslide pin for two. Brooke whipped Bayley hard into the middle turnbuckle followed by three knee strikes to the ribs. Bayley came back with a neckbreaker using the ropes for an assist. Brooke charged, Bayley jumped off the top, Bayley hit a running knee on Brooke and Bayley hit the Bayley to Belly suplex for the win at 3:00.
Winner by pinfall: Bayley
Analysis: *1/2 A quick match to put over Bayley. Neither woman has anything going on right now. It's crazy how bad Bayley and Banks have been booked this year. Perhaps they will go after the women's Tag Team Titles if those are announced for Evolution. As for Brooke, they need to turn her heel and align her with another heel because she's boring on her own.
Still to come is Lashley vs. Elias and Reigns vs. Corbin. Drake Maverick was shown leading AOP to the ring. One of the AOP guys shoved a tech guy backstage into the wall, so Maverick told him to save it for the ring.
(Commercial)
TJRWrestling on Patreon: Our new project is up and running and going very well so far. It's called TJRWrestling on Patreon. I have started the reviews of WWF shows from 2000 with coverage of Raw every Monday and Smackdown every Thursday. Those episodes of Raw and Smackdown often times had nine matches in two hours, so all of them were short, but the flow of those shows were good and it was never really boring. It's also a lot of fun to re-watch those classic Rock promos while also watching the rise of Triple H and the great tag team division at the time. I'm also doing podcast reviews of current episodes of Raw and Smackdown. On Monday, I posted a podcast review of Hell in a Cell too. I'm hoping to get material up there every weekday along with some weekend content. There will be a written and podcast review of WCW Starrcade 1998 in the next week as well. It's not free, but it's a way to support what we are doing and I'm grateful for that. You can join for $3, $5 or $7 for one month, so it's not like we are asking a lot. It's just something to keep us going strong. If you sign up today you don't get charged until October 1, so that's a pretty good deal I think. Thanks to everybody that has joined already and if you have any questions, my contact info is at the bottom of this review. Go sign up now at TJRWrestling on Patreon and thank you again for all the support.
The announcers plugged the WWE 2K19 video game, which becomes available on October 9. The trailer aired for the video game. I don't play video games anymore. It got in the way of writing.
AOP (Akam and Rezar) w/Drake Maverick vs. Gregory James and Barrett Brown
Akam destroyed the losers early with a big slam and Rezar hit a splash off the ropes. Rezar picked up one of the guys and rammed him into the turnbuckle. AOP did the Super Collider leading to two Powerbombs for the pinfall win at 1:00.
Winners by pinfall: AOP
Analysis: 1/2* Easy win for AOP as always. They have yet to lose a match on the main roster as a team and it's been this way for five months.
Post match, AOP celebrated. Cole said that they had an "incredible" tag team division brewing there on Raw. Maverick smiled for the win for his team.
Analysis: Terrible commentary by Cole because the tag team division is as weak as it has ever been. The two teams that had a great match at Hell in a Cell are just singles wrestlers that were together. Raw's tag division is brutal.
Dolph Ziggler was taping up his wrists with GM Baron Corbin right there with him. Ziggler complained about Rollins showing up because he thought Rollins wouldn't be there. Rollins showed up to say it sounds like Ziggler is trying to get out of the match. Ziggler said Rollins could back out. Rollins said he's not backing out and he's ready for a fight. That match is next.
(Commercial)
The replay aired from Hell in a Cell sponsored by Progressive that showed Seth Rollins and Dolph Ziggler crashing off the Hell in a Cell through the announce tables from about 10-15 high.
Dolph Ziggler made his entrance alone. He's one half of the Raw Tag Team Champions. Seth Rollins was up next as the Intercontinental Champion and he got a big ovation. There was another reminder of the big six man tag at the Australian Super Show-Down event on October 6.
Intercontinental Championship: Seth Rollins vs. Dolph Ziggler
The crowd chanted "let's go Rollins" to start the match as Rollins whipped Ziggler hard into the turnbuckle, then Ziggler whipped Rollins into the turnbuckle and Rollins grabbed his back after jumping off the top. Both guys were selling back injuries after the table bump at Hell in a Cell. Rollins was on the apron, Ziggler drove his head into the top rope and Ziggler punched Rollins off the apron into the barricade.
(Commercial)
Back from break, Rollins made the comeback with two elbow smashes, Rollins with a boot to the face and a Blockbuster connected for Rollins. Ziggler with a kick to the gut, he countered a Slingblade attempt and Ziggler slapped on a sleeper hold on Rollins. Rollins broke free, Rollins blocked a Zig Zag and a superkick attempt with Rollins following up with a ripcord knee to the face for two. Rollins went up top and Ziggler tripped him up to crotch him on the top. Rollins managed to get revenge by crotching Ziggler on the top. Ziggler with a headbutt that knocked Rollins down. Rollins with a superplex, Ziggler avoided a Falcon Arrow, Ziggler with a rollup for two and Rollins came back with The Stomp (it still needs a better name) for the pinfall win at 9:45.
Winner by pinfall: Seth Rollins
Analysis: *** It was a very good match for the time given with a lot of action. It was on the short side for these guys because it was just under 10 minutes, but that made sense considering the fall they took at Hell in a Cell. The last few minutes were set up well although Ziggler getting a rollup and then going in position to take The Stomp could have been set up a bit better. Rollins winning the match likely means the end of these two in singles matches because this was Ziggler's rematch at the title and he came up short.
Roman Reigns was shown watching a TV backstage where he saw his buddy Rollins celebrating the win. Charly Caruso showed up to interview Reigns, which led to her saying people think Reigns is an underdog because he competed last night while Corbin did not. Reigns said he was not the underdog unless he was facing Brock Lesnar or Braun Strowman, but he's just going to be the Big Dog and he'll still be the Universal Champion.
Analysis: That was the most generic promo possible. Yawn.
There was a video about Hispanic-America month, so they had wrestlers like Brie Bella and Andrade Almas talking about their family while Zelina Vega spoke about Rey Mysterio inspiring her and Sasha Banks talked about Eddie Guerrero being her inspiration. Titus O'Neil spoke about baseball player Roberto Clemente about his charitable work and O'Neil said he wants to be involved in his community to honor that torch.
(Commercial)
Ronda Rousey's Open Challenge
Ronda Rousey made her entrance at the top of hour three with the Raw Women's Championship on her right shoulder. There was a big ovation for Rousey with Rousey having a big smile on her face as she entered the ring.
Rousey said that she wanted to congratulate Alexa Bliss. The fans booed. Rousey said that she didn't expect Bliss to fight at that level or push Rousey close to her limits. Rousey thanked Bliss for making Rousey believe she can be a champion. Rousey said she wants to be the best champion like Bret Hart, Steve Austin and Ric Flair, which led to "Woo" chants. Rousey said that she is issuing an open challenge. Rousey said if any of the women in the locker room think they can take her title, let's see who it is?
The music of Natalya started up, which surprised Rousey. However, Natalya was not there right away. The Riott Squad showed up dragging Natalya onto the top of the ramp with Natalya selling it like she was knocked out. Ruby Riott said that what they did to Nattie was really Ronda's fault and said that they were there to shut this operation down. Riott had Liv Morgan and Sarah Logan with her. Riott said that they don't dislike her, but they don't like her either. Riott said she'll accept the open challenge.
Riott was on the apron, so Rousey punched Riott down. Rousey punched Logan and whipped Morgan down. When Riott got in the ring, Logan hit Rousey with a knee to the ribs. Rousey took down Logan again. Riott hit a Spear on Rousey. The Riott Squad made the save leading to the Bella Twins music hitting and the Bella Twins made the save for Rousey. Nikki and Brie kicked Logan and Morgan out of the ring. Rousey hit her spinning Samoan Drop on Riott to take care of her. Rousey stood tall with the Bella Twins.
Analysis: That segment was done to set up the Australian Super Show-Down match with Ronda and the Bellas against the Riott Squad in a six-woman tag team match. I thought Rousey's promo was fine. Sometimes she is awkward to listen to, but this time she got through it okay. It was weird that Riott said she was accepting the challenge and there was no ref in sight. Perhaps WWE will do Rousey vs. Riott on Raw before the Australia Super Show-Down show, but maybe they will just focus on building to the six-woman tag match. Remember also that the plan is for Rousey vs. Nikki at Evolution on October 28, but that's not official yet.
The replay aired from earlier with the segment that set up Reigns vs. Corbin for later.
Baron Corbin was shown warming up backstage when Braun Strowman walked up to him. Strowman said he didn't know why Corbin booked himself in the Universal Title match, but Strowman hopes he wins because Corbin sucks and Strowman knows he can kill him.
The Elias guitar was heard in the ring as the show went to break.
(Commercial)
The replay aired of The Bella Twins saving Ronda Rousey from a 3 on 1 attack as the faces cleared the ring.
Elias Concert Time
Elias was in the ring for his weekly "concert" that will involve somebody interrupting him. Elias played a song on the guitar for about one minute before getting into his usual promo routine. He did a good job, so the fans cheered him. Elias did his "Who Wants to Walk with Elias?" bit and said that if he had it his way, it would be three hours of him playing in the ring. He said that people are jealous of him because everything that Elias does is special and that led to his WWE stands for "Walk With Elias" bit. Elias got to the cheap heat portion of the promo when he said that Bobby Lashley doesn't win when it matters…just like the Dallas Cowboys. That drew massive boos, but it was funny! I like it. Elias said that he sees the Cowboys jerseys and it's like they are proud to advertise failure. Elias said that his song won't disappoint. Elias started to play his song with Lio Rush's theme song interrupting.
Lio Rush, who is from 205 Live, did a promo saying that he's looking at a rockstar right now. Rush said that instead of giving the people what they want, Elias is out there singing the same tired song that is embarrassing. Elias mocked him asking whose kid is this? That was funny. Elias wondered what irresponsible parent let this kid on the ramp. Rush re-introduced himself as the 23-year-old piece of gold, the man of the hour, he is Lio Rush and he represents…so Elias said he didn't care. Elias told Rush he'll get security to take him to lost and found so his parents can find him. Rush said that the "big man" said that Elias has jokes, but he has unfinished business with Elias. Rush introduced his man…Bobby Lashley.
Analysis: Elias was clever with the interaction there. Good to see that. I'm a fan of seeing that side of Elias. Rush is fine as a manager for Lashley since he's a smaller guy that can talk, which will help Lashley.
Bobby Lashley made his entrance. They showed a sneak attack from Kevin Owens on Lashley two weeks ago with a Powerbomb on the ring apron. Lashley teams with John Cena against Owens and Elias at Super Show-Down on October 6.
(Commercial)
The match started during the break. Lio Rush was on commentary for the match.
Bobby Lashley vs. Elias
Elias was in control with a headlock. Rush said that every great man needs a manager of the hour and Rush said that he's the manager of Lashley. Rush said that it started over a smoothie and they talked about a plan. Lashley with a kick to the gut, a punch to the back and a running clothesline on Elias. Rush said he's giving this man the opportunity that he deserves. Lashley with a powerslam on Elias for two. Rush said that Kevin Owens makes him upset because he's a coward. Lashley with a back elbow to the jaw, Lashley went up top he jumped off, but Elias took him out with a knee to the face. Rush called Owens a quitter. Kevin Owens made his entrance and he walked over to Rush. Rush avoided an attack and ran down to the ring while Owens tossed a chair at Owens. Rush jumped over Elias to avoid him, Elias got him and Rush kicked Elias, so that led to the DQ finish at 2:47.
Winner by disqualification: Elias
Analysis: * It was a quick match designed to get Rush involved as Lashley's manager. I'm not surprised by the DQ finish.
Post match, Owens got his hands on Rush and wanted to give him a Powerbomb onto the apron, but Lashley saved Rush. Lashley punched Owens to the floor. Lashley launched Rush over the top onto Owens and Elias on the floor. Lashley put Elias on his shoulders to celebrate.
Analysis: That was also done to put over Rush as the manager of Lashley. Rush is a great athlete, so using him for spots like that is a good way to involve him. I'm sure he'll take a beating at some point soon.
There was a promo from Alexa Bliss, Mickie James and Alicia Fox with Bliss saying that she had a new focus. Bliss said that she's going to help her friends Alicia and Mickie in a tag team match against Ember Moon and a partner. Bliss said that she loved them, James said they are team "In Your Dreams" and they were happy about going into the tag team match.
The announcers mentioned Total Divas season eight premiering this Wednesday and Cole is excited about it. Of course he is. Renee is excited about the return of Paige. A clip aired previewing the show. My favorite episodes are when they get drunk and do stupid shit. That's so empowering.
(Commercial)
A video aired about Trish Stratus as one of the greatest superstars ever.
Mickie James and Alicia Fox were in the ring while Bliss was at ringside. Bliss faces Stratus at Evolution on October 28.
Ember Moon got a nice ovation since they were in her hometown of Dallas. Nia Jax made her entrance. She was out for several weeks due to some injury. Alexa Bliss had a shocked look on her face while James and Fox weren't happy about it.
Alicia Fox and Mickie James (w/Alexa Bliss) vs. Nia Jax and Ember Moon
Moon started with Fox and James tagged in with a running kick to the head. Moon with a headscissors on James and Moon with a dropkick. Moon hit a running suicide dive to take out James and Fox outside the ring. Moon up top, Fox knocked her down and James hit a kick to the ribs of Moon. Renee said the fans will go bananas when Jax gets in the match, so Graves said "if" Jax gets in as if fans don't know how tag team matches work. Fox got back in for a bit. James hit a kick to the ribs and celebrated by yelling "it's good" as if it was field goal. That was funny. James trash talked Moon saying that the fans in Moon's hometown don't love her. Moon came back with an arm drag, so James kicked her again. Fox tagged back in with a boot to the face for two. Moon broke free leading to the hot tag for Jax. Two clotheslines from Jax on Fox and then she sent Mickie out of the ring. Jax tossed Fox outside the ring followed by a corner splash. Fox with a back elbow, Fox went for a sunset flip, Jax powered out with a headbutt and a running clothesline for two as James made the save. Jax choked James, so Moon jumped off the top with the Eclipse on James. Jax hit a Samoan Drop on Fox for the pinfall win at 5:55.
Winners by pinfall: Nia Jax and Ember Moon
Analysis: *1/2 This was all about Jax getting the hot tag and winning for her team. Basic stuff. I'm not that interested in Nia Jax matches. She was more interesting as a heel. I think WWE needs to give Mickie some wins soon because they advertised her against Lita at Evolution, but if Mickie loses every match she has then it's not going to mean much. Just saying.
There were images shown of Nia Jax winning some "See Her" award for something that I didn't pay attention to. This company makes fat jokes about this woman every time she's in a storyline, yet here they are congratulating her for winning an award for a positive body image. Funny how that works.
Baron Corbin talked to the ref of his match telling him to call it down the middle and then he made the guy call him the acting GM of Raw. Corbin vs. Reigns is up next.
The announce team was shown saying that you can donate to the Red Cross to help those dealing with Hurricane Florence aftermath in the North and South Carolina area along with other regions.
(Commercial)
Baron Corbin made his entrance for the main event to not much of a reaction. Corbin wrestled in a dress shirt and slacks. Roman Reigns made his entrance as the Universal Champion to the usual mixed reaction. The announcers bickered (reminds me of Coach or Booker at the table) about how Graves was biased towards Corbin because Cole pointed out that Graves was in Corbin's wedding.
The Universal Championship was called the "biggest prize in sports entertainment today" by Michael Cole, which is ridiculous considering how much history there is behind the WWE Championship. I know that the Universal Championship headlines PPVs now, but that's a stupid thing to say. If WWE was smart they would have the Smackdown announcers say the same thing about the WWE Championship.
Universal Championship: Roman Reigns vs. Baron Corbin
Corbin got a rollup early on. Reigns came back with a clothesline that sent Corbin over the top to the floor. Reigns with a Drive By dropkick on the apron. Corbin sent Reigns shoulder first into the ring post. Corbin did his slide out of the ring and go back in spot with a clothesline for two. Corbin was shocked that didn't do it. Nobody at home was shocked.
(Commercial)
Corbin had a chinlock, Reigns broke free and Corbin hit a Chokeslam backbreaker for two. Cole overreacted to that nearfall. Corbin slapped on another chinlock for about one minute. You could see Reigns talking to Corbin about the next spot. Reigns with an uppercut, two clotheslines by Reigns and a leaping clothesline from Reigns. It was time for the ten corner clotheslines from Reigns and Reigns hit a boot to the face. The announcers put over how tough Reigns is after he took a beating at Hell in a Cell, which is yet another way of WWE putting over Reigns huge. Reigns set up for a Superman Punch, so Corbin rolled to the floor and Corbin punched Reigns. Back in the ring, Reigns with a Samoan Drop for two because he can't win with that move like Nia Jax. Corbin bailed to the floor again. Reigns followed up with a Superman Punch while on the floor. Back in the ring, Reigns set up in the corner, so Corbin left the ring again near the timekeeper's table. Reigns charged in, so Corbin threw a chair at him. The referee disqualified Corbin.
Reigns was announced as the winner by disqualification. Corbin was furious about it. Corbin yelled at the timekeeper to restart the match as a No Disqualification match, so Jojo announced it as a No DQ match.
No Disqualification Match: Corbin rolled Reigns back into the ring as the match restarted. Corbin held the chair up and Reigns hit a Superman Punch for two. Braun Strowman's music hit, so it's another match on this show with an interruption after music played. Reigns turned his back to Corbin like an idiot and Corbin hit him with a forearm to the back of the head. Strowman went into the ring. Strowman hit Reigns with a headbutt followed by two running splashes against the turnbuckle. Reigns avoided an attack and Strowman went shoulder first into the ring post like he does every week. Corbin did his slide out of the ring and go back in spot leading to the Deep Six slam by Corbin that he almost never wins with and that got a two count. Dolph Ziggler and Drew McIntyre went down to ringside to help Strowman back up, which led to Seth Rollins and Dean Ambrose running out for a brawl at ringside. Reigns with a Superman Punch that sent Strowman out of the ring. Rollins and Ambrose checked on Reigns followed by Rollins/Ambrose hitting a suicide dive to take out the guys on the floor. Reigns went for a dive, Corbin stopped him with a punch, Reigns no sold it and Reigns hit a Spear on Corbin at 17:03
Winner by pinfall: Roman Reigns
Analysis: *3/4 This was a below average main event that went too long. It's an example of how going long doesn't necessarily mean it's a good match. Reigns winning in predictable fashion after the false finish earlier was obvious. I can't believe they gave this boring match nearly 17 minutes. It was way too long. These guys had another bad match a month or two ago and this one was worse. Don't do this match again any time soon, please. There's a lack of chemistry here. The run-ins didn't help the match either. Why is Reigns no selling things so much after he got his ass kicked at the PPV? Selling needs to matter more.
The show ended with The Shield standing together in the ring while Strowman, Ziggler and McIntyre went up the ramp. There was another reminder of their 6-man tag at Super Show-Down on October 6. That was all for Raw this week.
Three Stars of the Show
1. Dean Ambrose
2. Drew McIntyre
3. (tie) Seth Rollins
3. (tie) Dolph Ziggler
The Scoreboard
5.5 out of 10
Last week: 5.5
2018 Average: 5.75
Last 5 Weeks: 5.5, 5, 6.5, 6.5, 5
2018 High: 8 (February 19)
2018 Low: 4 (June 4, July 2, August 6)
Final Thoughts
I give it a 5.5 out of 10.
I thought it was an average show that had one of the most boring main event matches of the year. The McIntyre/Ambrose and Rollins/Ziggler matches were good, so that helped save it from being a much lower score. Most of the storylines are not that interesting on this show. They are clearly better on Smackdown right now.
Please utilize Kevin Owens better. That would be nice. No sign of Finn Balor. These guys should be in prominent roles and it feels like the creative team just keeps getting worse in terms of utilizing their best talent.
Normally I list the next PPV and the matches coming up here, but there are so many "big" shows coming up it's hard to keep track anymore.
—
You can contact me using any of the methods below. See ya next time for the Smackdown review. Go Los Angeles Rams. Thanks for reading.
John Canton
Email: mrjohncanton@gmail.com
Twitter: @johnreport
Personal Facebook and TJRWrestling on Facebook