The John Report: The WWE Raw Deal 06/04/18 Review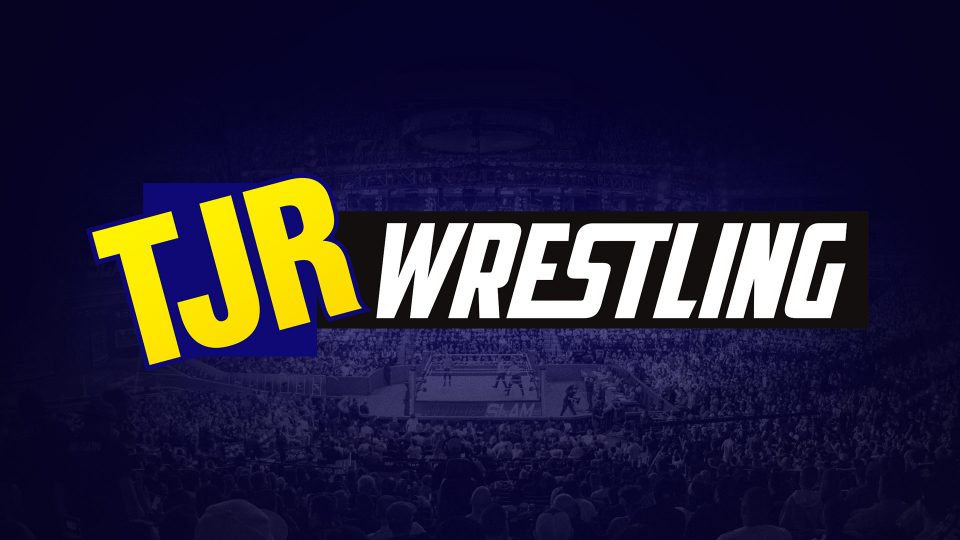 The road to WWE's Money in the Bank pay-per-view continues this week with several matches announced before the show. The four men from Raw that are in the Money in the Bank ladder match are having singles matches, so it will be Braun Strowman vs. Bobby Roode and Kevin Owens vs. Finn Balor. Meanwhile, Raw Women's Champion Nia "not like most girls" Jax faces Natalya in a non-title match. Money in the Bank is on June 17 in Chicago.
Live from Houston, Texas, this is the Raw Deal for episode #1306 of Monday Night Raw. Follow me on Twitter @johnreport. Thanks to Melo Man for the banner up top.
Raw began with Elias in the ring and the spotlight on him as he had a guitar in his hands as usual. He did his usual bit asking who wants to walk with Elias, who claimed he is the company's most valuable asset and he'll be the next Intercontinental Champion. He did his bit about how WWE stands for "Walk With Elias" with the crowd saying it twice right on cue. Elias sang a song while replays aired of Elias hitting Rollins in the back with a guitar last week. He got a lot of heat when he sang about Rollins going down just like the Houston Rockets when Golden State comes to town. The fans hated that shot! Well played, though.
Seth Rollins interrupted the song and he walked out with the Intercontinental Title around his waist. Good ovation for Rollins. Rollins walked around the ring while Elias had the guitar in his hands look to strike again. Rollins grabbed a chair from under the ring. Rollins slowly got into the ring as they had a standoff with weapons in hand. Elias swung the guitar and Rollins hit it with the chair. Jinder Mahal went into the ring to attack Rollins from behind. Sunil Singh was there too.
Mahal and Elias stomped away on Rollins. Roman Reigns' music hit and Reigns ran out to make the save. Reigns cleared house with punches that knocked the heels out of the ring. Reigns helped Rollins to his feet.
Kurt Angle's music hit as the Raw General Manager entered to the "you suck" chants. Angle told Elias and Mahal they aren't going anywhere. Angle made the HOLLA HOLLA HOLLA predictable tag team match: Reigns and Rollins vs. Elias and Mahal starting right now.
Analysis: That's a typical opening segment to set up the tag team match after the break. I thought Elias getting heat by trashing the Rockets was the best part of his song. I'm not surprised that they booked Reigns to look like the hero making the save for his buddy. It's the same old predictable segment they have booked so many times over the years.
(Commercial)
The Raw announce team was shown on camera: Michael Cole, Corey Graves and David Otunga. No Jonathon Coachman, who is on assignment since he's got some long drive golfing announcing gig.
Seth Rollins and Roman Reigns vs. Elias and Jinder Mahal (w/Sunil Singh)
The Rollins and Reigns duo were in control with some nice double team moves including in a double back elbow. Mahal drove Rollins to the turnbuckle and Elias got in a cheap shot to the back to give the heels control. Elias launched Rollins into the top rope throat first. Rollins with a lefty clothesline. Elias grounded Rollins with the dreaded chinlock. When Rollins tried to get up, Elias applies another chinlock. This chinlock lasted about one minute if not more. Rollins broke free with a kick to the gut, Elias with a snap mare and Elias missed a knee drop. Mahal tagged in, boot to the face by Rollins and Rollins sent Mahal out of the ring. Reigns got the tag with three clotheslines on Mahal. Reigns hit Mahal with the ten clotheslines against the turnbuckle, Mahal with a kick and Reigns with a kick. Elias back in and Reigns hit him with a kick to the face. Reigns punched Mahal off the apron. Elias left the ring, Reigns went after him, Singh pulled Mahal out of the way and Elias managed to hit Reigns with a punch to the face. Elias with a knee to the face to knock Reigns down on the floor. The show went to break there.
(Commercial)
Back from break, the heels were in control of Reigns in their corner. Mahal tagged in for a chinlock. Elias back in with a cheap shot on Rollins. Reigns punched Mahal. Elias with a back elbow on Reigns for a two count. Mahal with ANOTHER chinlock. Reigns with a Samoan Drop on Mahal. They kept staring at eachother to time it right as Rollins got the hot tag against Elias. Rollins with a Slingblade on Elias and the Blockbuster off the ropes got a two count. Graves said that Rollins is half a step slower due to the neck injury from last week. Each man avoided moves and then Rollins hit a Falcon Arrow slam for two as Mahal made the save. Reigns back in with a Superman Punch on Mahal. Elias crawled to the bottom rope, so Reigns hit a Drive By dropkick. Way to make it obvious, Elias. Rollins with a superkick on Elias. Singh on the apron, Reigns got him and Mahal punched Reigns in the back. Mahal sent Reigns into the steel steps. Mahal tossed Reigns over the barricade. Elias with a rollup for two. Rollins with a step up enziguri on Elias. Rollins with a suicide dive on Mahal and Rollins was selling the neck injury again. Singh got a chair, Rollins took it from him, Rollins brought the chair into the ring and Elias hit a DDT on Rollins on the chair. The ref saw it and did nothing about it. Elias hit the Drift Away neckbreaker for the pinfall win after 17 minutes.
Winners by pinfall: Elias and Jinder Mahal
Analysis: *** The match was standard for a tag team match. I was bored by a lot of Elias and Jinder's offense because half the match felt like they were just putting guys in chinlocks. Rollins did a great job of selling the neck injury even when he was hitting offensive moves. I'm surprised Reigns wasn't booked to be stronger, but having Rollins get pinned is WWE's way of protecting Reigns. The chair spot isn't something I like because it's a guy hitting a DDT on a chair in front of the ref, so it should be a disqualification. I guess the explanation is that Rollins brought the chair in, but if you use a weapon in a match with disqualifications then it should be a disqualification. It's not like WWE is going to explain it or answer questions about it, so let's just move on.
After the match was over, Elias and Mahal celebrated the win while the announcers put them over huge for the big win. Rollins was selling the neck injury a lot in the ring. Reigns checked on him while the heels continued to celebrate the win.
Analysis: The win by the heels gives them momentum going into the Elias vs. Rollins and Mahal vs. Reigns matches at Money in the Bank.
Still to come: Nia Jax vs. Natalya, Braun Strowman vs. Bobby Roode and a Tag Team Battle Royal.
This week on Smackdown: AJ Styles and Shinsuke Nakamura will have a contract signing moderated by SD GM Paige.
(Commercial)
PLUG TIME: Now that the men's and women's Money in the Bank matches are set, I wrote out some detailed predictions for who I think will win both of those matches. My previews were for The Comeback and you can read my thoughts on the men's match here. I'll just say that I'm picking a Smackdown guy there. As for the women's Money in the Bank match, I'm leaning towards one of the ladies from Raw and you can read all about that here…My retro WWE PPV reviews continued this past weekend with my review of SummerSlam 2005 featuring Hulk Hogan vs. Shawn Michaels in the main event.
There was a shot of Houston's own Bruce Prichard at ringside. He's the host of the Something to Wrestle podcast and Something Else to Wrestle on WWE Network. I enjoy both shows a lot. Bruce was in a suit instead of one of his t-shirts, which was a surprise. Well…you know.
Curt Hawkins was in the ring for a promo. There were tacos all around the ring. Hawkins said he's sitting at 199 losses in a row and it won't get to 200. Hawkins said tonight when he's victorious, everybody will get a free taco. Hawkins asked the opponent what his name was: "James Harden." Hawkins said what a coincidence and James said he's from Houston. Hawkins said that James will be a part of history.
Analysis: James Harden is an NBA player for the Houston Rockets. He's a great player. I'm just putting that there for people that may not know about the NBA.
Curt Hawkins vs. "James Harden"
Hawkins whipped Harden into the turnbuckle. Hawkins nailed Harden with a hard clothesline. The fans chanted "we want tacos." Baron Corbin interrupted as Hawkins set up for a move. Corbin went into the ring, picked up Harden and hit End of Days. The ref rang the bell for the disqualification. Corbin laughed on his way out of the ring. The match went about two minutes. Hawkins' losing streak is at 200 matches.
Winner by disqualification: James Harden
Analysis: 1/4* The tacos were popular, that's for sure. It was a good way to get Corbin some very cheap heat due to the fans wanting the tacos.
After the match, Hawkins was upset about what happened. Corbin slammed Hawkins face first into the table of tacos. Corbin dumped the table of tacos onto Hawkins. The fans booed because they wanted tacos.
Analysis: Corbin hasn't had much to do on Raw since he moved there two months ago. I'm a bit surprised by that, but at least they had something for him to do this week.
Natalya was shown warming up backstage. Ronda Rousey was there offering some advice on some punches. Natalya is up next.
(Commercial)
Kurt Angle was in the office when Baron Corbin showed up. Corbin said he went to WWE headquarters and he spoke to Stephanie McMahon, who wanted to deliver a message. Corbin read the letter saying that he is the new "constable" of Raw per the orders of Stephanie McMahon.
Ronda Rousey walked out to do commentary for the next match. Good reaction for her.
Nia Jax entered to a good ovation with the Raw Women's Title around her waist. Jax vs. Rousey is a match for the title on June 17 in Chicago. Natalya made her entrance for the match with Jax. Natalya's in the Women's Money in the Bank match.
Nia Jax vs. Natalya
This is not for Jax's Raw Women's Title.
Jax blocked a headlock attempt while Rousey said that pressure brings out the best in her. Natalya with a running dropkick, Jax with a shoulder tackle and a chest bump that sent Natalya out of the ring. They went to break about one minute into the match.
(Commercial)
Back from break, Jax had Natalya grounded in a headlock. Graves mentioned that Jax said that Rousey was ripe for the picking and Rousey replied that her only her husband can say she is "ripe for the picking." Alrighty then. Natalya tried a body slam, Jax powered out of it and Natalya did this slow bulldog reversal because Jax is slow moving out there. Natalya with a dropkick that sent Jax into the ropes. Jax missed a corner charge because Natalya moved and Natalya hit a discus clothesline for two. Natalya did a running kick to Natalya's back, Natalya favored her right knee and Jax hit a Samoan Drop for the pinfall win after about nine minutes.
Winner by pinfall: Nia Jax
Analysis: *1/2 The match was just decent with Jax capitalizing on the worked knee injury of Natalya to win with the Samoan Drop. Jax is limited in what she can do out there in terms of her selling and there were points in the match that looked bad. I thought they could have had a better match, but it was just booked in a way to be really slow.
Post match, Natalya took her right boot off because she was selling the right leg injury. Rousey went down to check on her friend while Jax was in the ring. Jax asked if she was okay, Rousey told her to back off, Jax got in Rousey's face and that led to Rousey getting in Jax's face. The referee helped Natalya out of the ring. Rousey went with Natalya.
Analysis: I think it would have been good if Jax did a cheap shot or something to start a fight with Rousey. The staredown between the women isn't enough to get people excited. Jax bores me especially as a face.
Still to come: Finn Balor vs. Kevin Owens. Bobby Lashley responds to Sami Zayn as well.
Bobby Roode was shown backstage. Renee Young showed up for an interview. Roode said he's ecstatic about being in Money in the Bank. Roode said he's excited about climbing the ladder to win that contract and becoming the Universal Champion. Roode said when he wins the Universal Championship it's going to be absolutely glorious. Roode said he's never seen anybody like Braun Strowman and his goal is just to survive.
Braun Strowman made his entrance to a loud reaction from the crowd. They were vocal for him like we hear every week.
Bobby Roode made his "glorious" entrance to a good reaction as well. Both men are in the Money in the Bank ladder match.
(Commercial)
The Money in the Bank briefcases were above the ring. The bell rang.
Bobby Roode vs. Braun Strowman
Strowman shoved Roode down. Roode with chops to the chest and Strowman sent Roode across the ring. Roode with boots to the face, Strowman picked him up on his shoulders and Roode fought back with kicks. Strowman powered out of a DDT attempt as fans chanted "Get These Hands" for Strowman. Double underhook suplex by Strowman. Roode with an elbow, kick to the face and Strowman charged in leading to Roode tossing Strowman into the ring post. Strowman does that bump in pretty much every match. Roode pulled a ladder out from under the ring. Roode set up a ladder bridge from the barricade to the side of the apron. They left the ring and Strowman broke the ladder in half with his fists. Roode ran away, Strowman chased, Roode tripped and Strowman threw Roode into the barricade. Strowman tossed Roode back into the ring. Strowman hit a Running Powerslam for the pinfall win after five minutes.
Winner by pinfall: Braun Strowman
Analysis: *1/4 Easy win for Strowman like most of his matches. Roode looked like a loser that barely got any offense. Strowman breaking the ladder in half was the highlight of the match. It was just another way to put over Strowman's incredible strength.
Kevin Owens was shown watching on a TV backstage when Charly Caruso showed up to interview him. Owens said he thinks Strowman is big, Roode had has a robe, the sky is blue and who cares? Owens said he didn't care about any of them. Owens talked about how Finn Balor is an example of how the WWE Universe is clueless. Owens asked what "too sweet" even means. Owens wondered if it was too sweet when Balor failed against Braun Strowman and Caruso pointed out Owens interfered in that match. Owens said that he's going to show the world that Balor is nothing more than a made up Irish myth.
Analysis: Good promo from Owens, who is the best heel on this show.
Still to come: Balor vs. Owens.
(Commercial)
There was a shot of Natalya in the trainer's room with ice on her right knee. Rousey was in the room with her. Natalya had crutches. Nia Jax showed up saying she's sorry about what happened and asked Natalya if she's okay. Rousey told her to leave. Jax said that she is Natalya's friend too. Natalya told them both to stop and she walked away on the crutches while telling them that she needs a minute to herself. Rousey and Jax looked on to end the scene.
Analysis: The knee drama continues.
Renee Young was in the ring to introduce Matt Hardy and Bray Wyatt, who are known as the Deleters of Worlds tag team that happen to be the Raw Tag Team Champions. Cole was ripping on all the Hardy family people that were ripping him on Twitter. Renee asked them about the tag team battle royal.
Wyatt talked about how many men lust for power, it consumes them and ultimately it destroys them. Wyatt said that any team that wins needs to realize they will be facing "Woken Warriors" and fireflies. Wyatt said they are Gods and then they will truly understand what it means to be…"woken" according to Hardy. Hardy talked about how they were unmatched as the Raw Tag Team Champions, they were unparalleled and unstoppable. Matt said they have woken the WWE Universe. Hardy asked Renee if she considers herself woken, she said yes and Matt said that was "WONDERFUL!" Matt got the crowd to clap for that. Matt said it's time for the tag team battle royal to commence. Wyatt said no matter what team wins tonight, first, they will suffer and then they will be…Hardy said: "Deleted." They posed to end it. Cole said he had no idea what just happened.
Analysis: The Raw Tag Team division is hurting right now, but Hardy and Wyatt are a unique team that is popular. That's a good thing. It would be nice if they had more of a proper feud instead of relying on a battle royal to try to build contenders to the titles.
The announcers went over the Money in the Bank lineup. I have it at the bottom of the post.
The tag team battle royal match is up next.
(Commercial)
There a brief highlight video of Finn Balor sponsored by Schick.
The tag teams filled the ring for the tag team battle royal.
Tag Team Battle Royal: Apollo Crews and Titus O'Neil vs. Heath Slater and Rhyno vs. The B Team (Bo Dallas and Curtis Axel) vs. The Revival (Scott Dawson and Dash Wilder) vs. The Ascension (Konnor and Viktor) vs. Breezango (Tyler Breeze and Fandango) vs. Dolph Ziggler and Drew McIntyre
Analysis: The Authors of Pain are not in the match even though they are in Raw's tag team division. I'm not sure why they are absent other than WWE simply wanting another team to win.
The winners of this match will get a Raw Tag Team Title match. The teams started brawling before Jojo could announce the rules of the match, so it was funny to see some of them fighting and some of them just standing there waiting. It was an awkward beginning to the match.
Konnor nearly eliminated Slater, but Rhyno saved his partner Slater. Breeze nearly dumped out Ziggler, but Ziggler managed to hang on and then Breeze knocked Ziggler out to eliminate him. That meant that McIntyre had to leave the match as well, but they destroyed everybody in the match. McIntyre and Ziggler hit their Claymore Kick/Zig Zag on Dallas at the same time. The show went to break there.
Analysis: It was a surprise to see Ziggler and McIntyre as the first team eliminated in this match considering the loser tag teams in the match.
(Commercial)
A replay aired of a spot during the match where O'Neil missed a kick and Scott Dawson shoved him out, so O'Neil and Crews were out. Fandango dumped Viktor out so The Ascension was gone. The Revival dumped out Fandango, so Breeze is out too. Three teams left: B Team, The Revival and Slater/Rhyno. The Revival went for the Shatter Machine on Slater, but Rhyno dumped out Wilder, so The Revival were out. Slater hit a superkick on Dawson just for fun.
The final two teams are The B Team and Rhyno/Slater. Axel hit a DDT on Rhyno. The B Team tried to get rid of Rhyno, but Rhyno held on and Slater came back with a running knee followed by a jump kick. Slater picked up Dallas, so Dallas' feet knocked Rhyno to the floor to eliminate Rhyno. Dallas and Axel dumped Slater out just for fun. The B Team won. It went about eight minutes.
Winners: The B Team (Curtis Axel and Bo Dallas)
Analysis: *1/4 Battle royals are tough to enjoy when you have seen so many of them. This one was boring too. I thought Ziggler and McIntyre might win, but I'm fine with the B Team breaking through with the big win. The lack of star power in this division is bad. Can The Revival get a break? That would be nice too.
There was a big celebration for Axel and Dallas after the match. They get a Raw Tag Team Title match. Cole accidentally called Dallas "Rhyno" like Coach had done in the past and Graves mocked Cole for it. Graves then joked about Coach taking off every three weeks to call golf.
Up next: Bobby Lashley responds to Sami Zayn
(Commercial)
Let's Hear from Bobby Lashley
Bobby Lashley made his entrance wearing street clothes including jeans, a jacket and a hat. Lashley got a mild reaction from the crowd. Lashley faces Sami Zayn at Money in the Bank.
Lashley talked about how Sami Zayn has had a lot to say about him, so he invited Zayn down to the ring to say it to his face. Zayn's music hit, but Zayn didn't walk down the ramp.
Zayn had a microphone and he was in the crowd. Zayn said that Lashley wants him to get in the ring right now to face Lashley. Zayn said there's not a chance that would happen because the last time that happened, Zayn said Lashley assaulted him by nearly breaking every bone in his hand. Zayn complained about how he couldn't even cook his organic tofu steaks. Zayn said his mind never stops working. Zayn talked about how he found out some more information about Bobby Lashley by using Instagram.
Zayn showed an inspirational quote on the video screen that Lashley posted on Instagram. A second Instagram quote went up. Zayn said that there were things he wanted to do in his life, but now he read that quote and now he can do anything. Zayn was being very sarcastic. Zayn said those quotes are a little too good. Zayn claimed to send Bobby a direct message as a fan thanking him for the quotes and Lashley sent him a link for Bobby Lashley's fan club. Zayn pointed out for $19.99 you can get a Lashley headband and for $39.99 you can get a Lashley t-shirt. Zayn said this is just a cash grab, but Zayn is too smart to fall for Lashley's tricks.
Lashley asked Zayn where he's going with all of this. Lashley wondered how many burner accounts Zayn had. Zayn walked up the steps. Zayn said he doesn't talk face to face with liars like Bobby. Lashley talked about how he didn't like Zayn doing things to hurt Lashley's reputation. Zayn said everything about Lashley is one big lie. Zayn even wondered if Lashley really had sisters and Zayn asked Lashley if he was really in the army. Lashley took off his jacket and had a serious look on his face. Zayn said maybe Lashley never even served his country. Lashley had a serious look on his face. Fans chanted "USA" for that. Lashley's music played to end it.
Analysis: That was boring. I don't really understand the point other than getting Zayn some cheap heat. Why not have Lashley say that he did serve his country to get the crowd behind him more? It would have worked. Lashley could have said he loved America and he was proud to serve his country. Instead, he just stared ahead without defending himself. This could have been a lot better. Instead, it just dragged on. I'm a huge Zayn fan and I like Lashley for the most part, but this feud isn't helping either man.
A replay aired of Mahal and Elias beating Reigns and Rollins earlier in the show.
Jinder Mahal with Sunil Singh was interviewed by Charly Caruso. Mahal called Reigns a bitter man. Mahal said there's something in the air and the winds are shifting. Mahal said that Reigns will find that a storm is coming.
Roman Reigns was interviewed by Renee Young in another part of the backstage area. Reigns pointed out that Mahal hasn't done anything on there. Mahal said that Reigns shouldn't disparage his name. Reigns fired back saying that he knows Mahal is still in the arena, so Reigns will shut his mouth for him. Reigns walked down a hallway and found Mahal near the interview area. Reigns whipped Mahal into a steel door that was there. Officials showed up to break it up quickly.
Analysis: This feud doesn't interest me at all. I know that WWE thinks Mahal can help Reigns get cheered because people hate Mahal, but it's tough to be interested in the story they are trying to tell. It's just not that interesting. Mahal did have a line about a storm coming, which could be a tease of some help for Mahal, but it could have been a throwaway line too. I don't know.
Alexa Bliss entered for a six-woman tag team match.
(Commercial)
Sasha Banks entered to team with Bliss because they are both in the Money in the Bank ladder match. Their teammate is Ember Moon, who is also in the MITB ladder match.
The Riott Squad team was up next as the opponents in the six-woman tag match.
Alexa Bliss, Sasha Banks and Ember Moon vs. The Riott Squad (Ruby Riott, Liv Morgan and Sarah Logan)
Riott went for an arm drag and Moon avoided it a rough landing by landing on her feet. Riott with a shoulder tackle on Moon. Moon tripped up Riott and hit a lateral press over the top for two. Bliss tagged in, Riott charged at her, Bliss jumped off the turnbuckle and Bliss grabbed her hamstring. Bliss tagged in Banks and Bliss walked to the back. It looked like a heel Bliss faking an injury.
(Commercial)
The match continued with Bliss gone from the match, so it was Banks and Moon against the Riott Squad. The heels were in control of Moon with Logan hitting a headbutt. Riott yanked down Moon by the hair to keep Moon from tagging out. Moon broke free, tagged in Banks against Morgan and Banks hit a dropkick on Morgan followed by a knee to the face. Banks with double knees to the face, knee to the face and a kick to Riott. Morgan came back by sending Banks face first to the mat for two. The Riott Squad made frequent tags and Morgan trapped Banks in a full nelson. You could tell Banks was talking to her. They did a spot with Banks hitting a neckbreaker type move. Moon wanted the tag, but Logan and Riott went after her. Moon fought them off and Morgan sent Moon off the apron. Logan kicked Moon into the barricade. Banks with a rollup for two. Morgan with a dropkick for two. Banks dumped Morgan over the top to the floor and Banks nailed the double knee attack to take out Logan and Riott. Bayley's music hit and Bayley ran down to the ring. Bayley tagged in, hit a few moves on Logan and Bayley hit a Bayley to Belly for the pinfall win after 10 minutes.
Winners by pinfall: Alexa Bliss (replaced by Bayley), Sasha Banks and Ember Moon
Analysis: **1/2 The match was okay with the usual formula with the heels in control and the faces coming back to win. Bayley inserting herself into the match was pretty random, but it made sense in the segment that followed. The finish was another example of WWE confusing things. They have been weird about finishes of late.
The faces celebrated the win while Graves complained about how that wasn't fair, so I guess he's in heel mode for this match.
There was shot of Angle and Corbin in the locker room. Corbin said that Kurt can't allow that by having Bayley insert herself into the match. Corbin said that Angle should tell Sasha, Bayley and Ember that their win doesn't count. Angle left while "Constable" Corbin smiled.
(Commercial)
A commercial aired for Camp WWE on WWE Network. This season only had five new episodes that are on WWE Network. I don't watch it.
The trio of Banks, Moon and Bayley were backstage. Moon said what a rush as if she was in Legion of Doom or something. Banks said Bliss was pretending to be injured like always. Moon said it was because of Bayley and Banks thanked Bayley for having her back. Moon told them to hug it out. Angle walked up to them. Angle said that because Bayley wasn't officially in the match, the Riott Squad are the winners by disqualifications. The women were upset about it as Angle left.
Analysis: I guess we are supposed to be mad that Bayley cost them the win, but it's not like the result of a random tag team match really matters that much in WWE's storylines.
There was a backstage segment with Corbin talking to referee John Cone about the match, but we couldn't hear what they were saying.
Big Show was on the stage with athletes from the Special Olympics USA Games. Show had athletes from Team Texas on the stage with them. Show said he was proud to stand by Special Olympic athletes because together we can all make a difference. Show told the fans to rise up and show support for the Special Olympics USA Games and he ended it saying let's go Team Texas. The fans cheered as Big Show's music played to end it.
Analysis: It was a nice way for WWE to put over their work with the Special Olympics USA Games.
Finn Balor made his entrance for the main event. Balor greeted the athletes on the stage and they did the Balor arm poses with Balor for his entrance. Balor got a good ovation as usual.
(Commercial)
A commercial aired for Total Bellas on Sunday about the women's Royal Rumble match.
Next week on Raw: Sasha Banks vs. Ember Moon vs. Alexa Bliss vs. Natalya. Also, Finn Balor vs. Braun Strowman vs. Bobby Roode vs. Kevin Owens. It's Nia Jax and Ronda Rousey in a face off on Raw next week.
Analysis: I think doing two 4-Way matches in the same show is repetitive, but that's what WWE likes to do.
Kevin Owens made his entrance. The crowd was a lot quieter from earlier in the night.
Finn Balor vs. Kevin Owens
There was some stalling to start by Owens and Owens hit a running shoulder tackle. Owens slapped on a chinlock. Balor came back with an arm drag into an armbar. Owens drove Balor into the turnbuckle followed by a kick and a hard chop to the chest. Balor with a basement dropkick and he grabbed another armbar. Owens broke free by hitting a back elbow. Owens with a hard whip into the turnbuckle for a two count. Balor with an uppercut kick. Balor went for a top rope attack, but Owens bailed to the floor and the show went to a break.
(Commercial)
Back from break, Owens was in control with a chinlock. Balor came back with boots to the follows and a forearm smash off the ropes. Owens got his boot up. Balor hit a step up enziguri while Owens was on the top rope. Owens rolled out of the ring to avoid an attack, so Balor ran the ropes and hit a somersault dive onto Owens outside the ring. Owens took control again by driving Balor's left arm into the top rope. Owens slapped on an armbar on the left arm. After nearly two minutes of that, Owens missed a senton splash when Balor moved. Balor avoided a Powerbomb attempt and hit the double stomp to the gut of Owens. Balor worked over Owens with punches followed by an elbow drop into a pinning predicament for two. Owens got a rollup for two. Owens with a superkick that was good for two. Balor made the comeback with a Slingblade and a running dropkick that sent Owens into the turnbuckle. Balor went up top again, but Owens blocked it by hitting the top rope and Balor collapsed groin first into the top rope. Owens stomped away on Balor against the turnbuckle leading to the disqualification finish after 18 minutes.
Winner by disqualification: Finn Balor
Analysis: *** The match was pretty good as you would expect from good wrestlers like these two that had a lot of matches in NXT a few years ago. It didn't really go to that next level in terms of being an exciting match due to the lack of believable nearfalls. The DQ ending like that is weak. I understand why WWE did it that way to have neither man get pinned, but I just think it's too cheap to end a match that way after nearly 20 minutes. They can come up with something better in that situation.
Post match, Owens went up top and he connected with a Frog Splash.
Owens left the ring and brought in a ladder into the ring. Owens set up the ladder in the ring. Owens climbed up to the Money in the Bank briefcases and he was going to pull one of them down, but Owens changed his mind. Owens was reluctant to jump off the ladder. Balor got revenge by hitting a dropkick that sent Owens into the turnbuckle. Balor climbed the ladder, which the ref held for him because he's a nice guy and Balor was near the top of the ladder. Balor jumped off with the Coup de Gras double foot stomp on Owens, which led to Owens writhing in pain. Balor climbed up the ladder and held the Money in the Bank briefcase.
Analysis: That looked painful. The Coup de Gras is tough on the body when he's coming off the top, so I'm sure it wasn't a fun move for Owens to take. The good thing is Balor only grazed the side of him with it rather than hit Owens in his stomach or chest. I'm picking Samoa Joe in the MITB ladder match, but I would be fine with Owens or Balor winning it too.
Balor posed on the ladder with the briefcase. That's how Raw ended at 11:08pmET.
Three Stars of the Show
Finn Balor
Kevin Owens
Seth Rollins
The Scoreboard
4 out of 10
Last week: 5
2018 Average: 5.89
Last 5 Weeks: 5, 5.5, 6, 6.5, 6.5
2018 High: 8 (February 19)
2018 Low: 4 (June 4)
Final Thoughts
I give it a 4 out of 10.
This was a boring show for most of the night. The main event saved it a bit, but I was bored by a lot of it. The promos were not that good. Some of the finishes were worse than normal, which says a lot because Raw has bad finishes every week.
What really stood out were the amount of bad finishes in the matches. It just feels like there was too much overthinking.
I don't want to be negative, but this was a boring three hour show and if you missed it then that's okay. There's nothing worth checking out.
#TheBoss@SashaBanksWWE has filled out the field for the Women's #MITB#LadderMatch! https://t.co/F7dGZnEQR2pic.twitter.com/NN31mRuP4x

— WWE (@WWE) May 29, 2018
The next WWE PPV is Money in the Bank in Chicago on June 17. Here's the lineup so far.
WWE Championship Last Man Standing Match: AJ Styles vs. Shinsuke Nakamura
Raw Women's Championship: Nia Jax vs. Ronda Rousey
Men's Money in the Bank Contract Ladder Match: Braun Strowman (Raw), Kevin Owens (Raw), Finn Balor (Raw), Bobby Roode (Raw), The Miz (SD), Rusev (SD), Samoa Joe (SD), One member of The New Day (SD)
Women's Money in the Bank Contract Ladder Match: Ember Moon (Raw), Alexa Bliss (Raw), Natalya (Raw), Sasha Banks (Raw), Charlotte Flair (SD), Becky Lynch (SD), Lana (SD), Naomi (SD)
Roman Reigns vs. Jinder Mahal
Intercontinental Championship: Seth Rollins vs. Elias
Daniel Bryan vs. Big Cass
Smackdown Women's Championship: Carmella vs. Asuka
Bobby Lashley vs. Sami Zayn
Smackdown Tag Team Championships: The Bludgeon Brothers vs. Luke Gallows and Karl Anderson
I assume that Hardy/Wyatt vs. Dallas/Axel will be added as well, but it's not official yet.
—
You can contact me using any of the methods below. See ya next time for the Smackdown review. Go Los Angeles Rams. Thanks for reading.
John Canton
Email: mrjohncanton@gmail.com
Twitter: @johnreport
Personal Facebook and TJRWrestling on Facebook