The John Report: The WWE Raw Deal 05/14/18 Review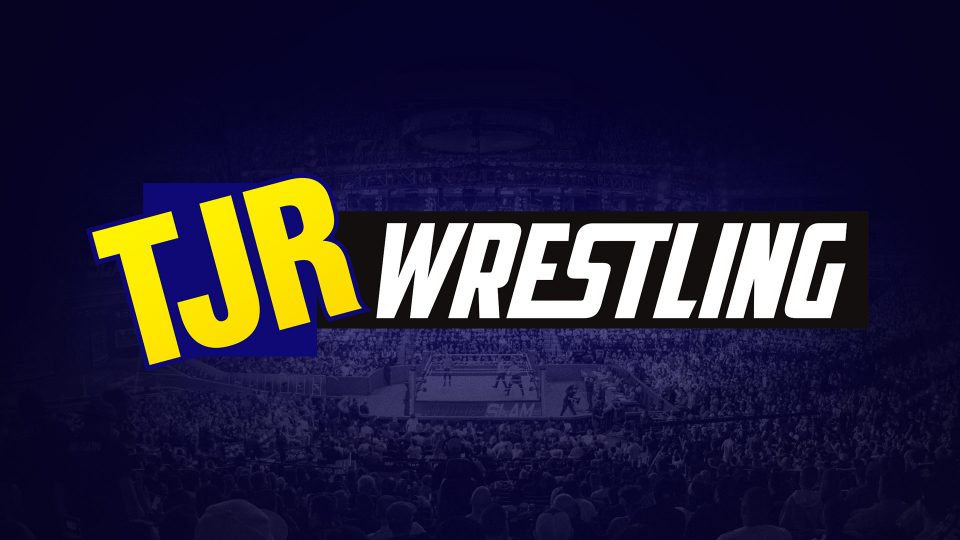 The big news going into Raw this week is that Raw Women's Champion Nia Jax challenged Ronda Rousey to a Raw Women's Championship match at Money in the Bank in Chicago on June 17. Jax issued the challenge to Rousey earlier on Monday at NBCUniversal Upfront event in New York City's Radio City Music Hall, which was attended by Jax, Rousey, Charlotte Flair, Stephanie McMahon and Triple H. Rousey was hesitant to accept the champion's challenge and said other women are also deserving, but Jax insisted and wanted to face her. Rousey said yes (in part due to Charlotte telling Rousey to say yes), so the match is official. I covered it in more detail here if you want to read my thoughts and check out the video. I think it's a bit too soon for it, but WWE booking has no patience anymore. This is Rousey's second televised match and it's not that interesting seeing her against another face like Jax, so storyline wise they will have their work cut out for them. I could see there being a screwy finish to the match (like a Money in the Bank winner cashing in the contract for example) or Rousey will win. There's still over a month until we get to that show, so there is plenty of time for predictions.
This week's edition of Raw was taped a few hours before it aired due to the time difference in England. I read the results before the show as I'm sure a lot of people did. It won't hurt my enjoyment of it, but it will be noticeable when they pipe in crowd noise.
Live from London, England (airing on tape delay), this is the Raw Deal for episode #1303 of Monday Night Raw. Follow me on Twitter @johnreport. Thanks to Melo Man for the banner up top. Thank you for reading and remember you can always pick up a TJRWrestling t-shirt to support the site as well.
The start of Raw teased the announcement about Jax and Rousey that I mentioned up top.
Roman Reigns entered to a lot of boos. There were some cheers in there and probably some editing by WWE as well. Images were shown of Jinder Mahal costing Reigns a big win last week. Why images and not video? I don't have that answer other than it's a weird thing WWE does.
The announce team is Michael Cole, Corey Graves and Booker T sitting in for Jonathon Coachman again because Coach is on assignment.
Let's Hear From Roman Reigns
Reigns waited for the crowd to quiet down a bit. Reigns did a promo calling out Jinder Mahal and saying he wanted him to face him like a man. The fans were booing Reigns during the promo. Graves had a line about how it was a typical United Kingdom response for Reigns, but it sounds that way nearly every week. Embrace the boos, WWE.
Kurt Angle, the Raw General Manager, made his entrance. Angle said Mahal isn't going out there. Reigns asked Angle why he speaks for Jinder and Angle said he speaks for management. Angle said that in the past he thought with his heart, but he needs to think logically and said that's what is best for business. He struggled to say it because it was a Stephanie McMahon line. Angle announced Mahal in a triple threat match with Elias and Bobby Lashley in a Money in the Bank qualifier. Reigns told Angle to add him in to make it a Fatal Fourway. The fans chanted "no" to that. Angle said that won't happen, so the fans cheered. Angle mentioned that management made it clear there are no more qualifying opportunities for Reigns.
Angle said he didn't blame Reigns if he was upset with him. Reigns said he's not mad at him. Reigns said he understood Angle's decision because he's got a family to support. Reigns left saying that he's going to do what he has to do. Reigns walked out of the ring. Angle left after him.
Reigns was shown walking backstage looking for Jinder Mahal. Reigns walked over to an area where Mahal was there in his ring gear. Mahal threw Sunil Singh at Reigns to distract. Mahal sent Reigns into a wall two times. Mahal threw a trash can at Mahal. Reigns came back by throwing Mahal into a wall, then onto a catering table and into a steel grating that was there. Reigns rolled a cart into Mahal's legs. Mahal walked out through the curtain and into the arena.
Reigns punched Mahal. Reigns knocked Mahal down with a Superman Punch as well. Angle showed up with referees and agents like Adam Pearce and Jamie Noble. Mahal went to the back while Reigns was forced to go to the back.
Analysis: It was a boring opening segment with WWE continuing to ignore the crowd that clearly hates Reigns while Reigns is booked as a babyface that is trying to fight back against the powers that be. Angle's promo was done to show that he was being ordered to put Mahal in the MITB qualifier and to not put Reigns into the match, yet the crowd didn't feel sorry for Reigns at all. That's why WWE has to change plans with Reigns. The fight between Reigns and Mahal was pretty tame. It was just a stand up brawl with not much going on. I don't think they will have a good match assuming it happens at Money in the Bank next month.
Seth Rollins vs. Kevin Owens for the IC Title is next.
(Commercial)
A commercial for Total Bellas aired since the new season premieres this Sunday. It looks fake like usual. Poor Daniel Bryan.
There were replays of the Reigns fight with Mahal.
Seth Rollins made his entrance with the Intercontinental Title around his waist. Great response for him. The announcers put him over huge with Booker saying he's better than he's ever been and I agree with that.
Kevin Owens was up next and he was looking ready to go. The wrestlers stood in the ring while Jojo (Wyatt?) the ring announcer did the introductions for them since it's a title match.
Intercontinental Championship: Seth Rollins vs. Kevin Owens
Owens started off in control, Rollins came back with a clothesline and he stomped on Owens in the corner. Owens bailed to the floor to stop the momentum. Rollins went for a suicide dive, Owens caught Rollins on his shoulders and drove Rollins into the ring post. Back in the ring, Owens with a senton splash for two. Rollins with a jawbreaker. Owens came back with a back body drop that sent Rollins over the top to the floor.
(Commercial)
Back from break, Owens had Rollins grounded with a knee to the back submission. Rollins got back to his feet, he sent Owens to the floor and Owens pulled Rollins out of the ring. Rollins avoided the apron Powerbomb, kick to the face and Rollins hit a Falcon Arrow slam onto the apron. Ouch. They battled back in the ring with punches, Rollins dumped Owens out of the ring and Rollins took him out with a suicide dive. Rollins back in the ring and he hit another suicide dive to take out Rollins on the floor. They went back in the ring with Rollins hitting a springboard clothesline. Rollins nailed a boot to the face followed by a Blockbuster. Booker put over how quick Rollins was in the ring. Owens avoided a kick attempt by Rollins and nailed a DDT for a two count. Rollins kicked Owens in the gut and wanted The Stomp, but Owens avoided it, Owens with a superkick, Rollins with a step up enziguri and Owens with a running clothesline for a two count. The fans chanted "this is awesome" as they both stayed down in the ring. Owens went up top and jumped off with a senton, but Rollins got his knees up to block it. Owens avoided The Stomp, Rollins with a kick to the face and the revolution knee to the face got a two count. Rollins went up top, he jumped off with a Frog Splash and Owens got the knees up to block it. Owens covered for a two count. Owens went up top, Rollins stopped him with a punch and Owens came back with a cradle suplex off the middle rope. Rollins rolled out of the ring to avoid being pinned. That was a cool sequence. Owens sent Rollins back in the ring first, then as Owens was going back in, Rollins hit The Stomp and covered for the pinfall win.
Winner by pinfall: Seth Rollins
Analysis: ***1/2 A very good match as expected by two of the best in-ring competitors on Raw. Rollins continues to put on incredible performances every week in part because he gets to have the longest matches. Rollins has earned that right, though. Owens got a few good nearfalls in the match like the counter to the Frog Splash into the two count. The crowd was into the match as well. It wasn't as good as Rollins vs. Balor from a few weeks ago, but I still enjoyed it quite a bit. Rollins really is as good as anybody in the ring in WWE right now. He's at the top with AJ Styles and Daniel Bryan while also getting more chances to have longer matches since he's on the longer show.
Post match, Rollins celebrated with the IC Title in front of the appreciative crowd.
Still to come MITB qualifying match with Lashley vs. Mahal vs. Elias and a women's MITB qualifier with Bayley, Alexa Bliss and Mickie James. The other men's MITB match is Baron Corbin, No Way Jose and Bobby Roode. The Jax/Rousey story is next.
(Commercial)
There was a clip of the Nia Jax and Ronda Rousey segment in New York City with Charlotte Flair there as well. I summarized it at the top of this review. Jax made the challenge and Rousey accepted. Here's the segment.
Kurt Angle was in his office talking about the Jax/Rousey match. Bo Dallas and Curtis Axel showed up to say they wanted a tag team championship match. Axel said they are going to be known as The A Team. Angle said that they can't use that name because of the TV show and the movie. Bo Dallas said they can be The B Team, Angle said it's a stupid name and Axel wondered about it too, so Dallas claimed it was "The Best Team." They wanted a championship match. Angle pointed out that they never win. Dallas said "The B Team" is undefeated. Angle said he'll put The B Team in action if they leave him alone the rest of the night. Axel and Dallas gave eachother a high five and left.
Analysis: The B Team is a weak name for sure, but Dallas explaining that it is short for "The Best Team" is mildly funny. I like Dallas and Axel and I'm in favor of them getting a decent push as a team.
No Way Jose made his entrance followed by his conga line full of indy wrestlers.
(Commercial)
Baron Corbin made his entrance to the usual boos. Cole noted that Corbin was one of three men to fail to successfully cash in as a Money in the Bank winner. The others are John Cena and Damien Sandow, which Cole did not mention. That's what I'm here for, my friends.
Bobby Roode made his Glorious entrance. He really likes that word glorious, doesn't he? Indeed.
There were two Money in the Bank briefcases above the ring. One was green and the other one was white. The men's briefcase is green.
Money in the Bank Qualifying Match: Baron Corbin vs. Bobby Roode vs. No Way Jose
First fall wins. No disqualifications in a triple threat match.
Jose was sent to the floor early and Corbin sent him into the steel steps. Roode took control against Corbin with a Blockbuster for a two count. Corbin came back by sending Corbin's neck into the top rope. Jose got back into it with a forearm that knocked down Corbin on the floor. The show went to break about two minutes into it.
(Commercial)
Back from break, Corbin was in control of Roode with a chinlock. Roode came back with a hard chop to the chest. Corbin came back with a sidewalk slam for two. Jose was still outside the ring, Corbin kicked him down and sent Jose face first into the barricade. Jose finally got back into the ring with punches, Corbin did his slide out of the ring spot leading to his return to the ring with a clothesline on Roode. Jose with a boot to the face of Corbin. Jose nailed a cross body block off the middle rope for a two count on Corbin as Roode made the save. Roode with a spinebuster on Jose for two as Corbin made the save. The normally hot crowd was dead for this. Roode hit a clothesline off the top on Jose. Roode teased his DDT, but Corbin was there so Roode punched Corbin and Jose got a rollup on Roode for two. The fans chanted for No Way Jose briefly. Corbin hit a running attack off the apron and knocked down Roode with a kick. Back in the ring, Jose with a boot to the face. Corbin hit a Chokeslam backbreaker on Jose for two. Roode back in with a rollup on Corbin. Corbin with a Deep Six slam for two as Jose broke up the pin. Corbin with running clotheslines on both guys. Roode sent Corbin into the ring post. Jose went for a slam, Roode slipped out and Roode hit a Glorious DDT on Jose for the pinfall win after 12 minutes.
Winner by pinfall: Bobby Roode
The win means Bobby Roode has qualified for the Money in the Bank ladder match. I doubt he wins it.
Analysis: **1/4 It was an average triple threat match with Roode capitalizing on the situation with Corbin on the floor. No Way Jose barely got any offense and had no believable nearfalls. If you would have asked for my prediction before the match I would have picked Corbin, so the victory by Roode was a bit of a surprise. Perhaps Corbin will end up being an IC Title challenger for Rollins since that would give Rollins something to do at MITB as well.
Angle was shown walking backstage. Owens wanted a rematch with Rollins. Angle told him no and Owens said he'll call Stephanie McMahon. Angle said he's sick of him, Owens said it's not a threat and had his phone in his hand because he said his call was a reality.
Angle walked into the trainer's room with Jinder Mahal, Sunil Singh and a trainer. Mahal said he shouldn't have a match because he was hurt. Mahal had tape on his ribs and the indy guy posing as a doctor was applying ice to his back. Angle said he's not taking him out of the match. Mahal said he would overcome adversity and make MITB unlike Reigns.
Still to come are two more triple threat matches.
Breezango vs. The B-Team is up next.
(Commercial)
The B-Team duo of Bo Dallas and Curtis Axel were in the ring. Their merchandise is wearing a white t-shirt with the letter B on it. That's quality.
Fandango and Tyler Breeze made their entrance. The crowd was chanting along for Fandango's entrance.
Breezango – Fandango and Tyler Breeze vs. The B-Team – Curtis Axel and Bo Dallas
Breeze with a dropkick on Dallas, Axel with a distraction and Dallas capitalized with punches. Axel tagged in with a DDT on Breeze for a two count. Dallas back in with knees to the face followed by a chinlock. Breeze broke free and made the hot tag to Fandango after two minutes. Fandango with clotheslines on Axel, atomic drop on Dallas and a spinning DDT on Dallas for a two count. Fandango knocked Dallas off the apron. Axel rollup got two. Fandango came back for two of his own. Dallas sent Breeze into the barricade. Fandango with a leg drop off the top, Dallas moved and Fandango hit the mat. Dallas hit a back suplex into a neckbreaker from Axel for the pinfall win after four minutes.
Winners by pinfall: The B-Team – Curtis Axel and Bo Dallas
Analysis: * A quick match to put over the "new" team. It's not like Breezango wins very often either.
Axel and Dallas celebrated the rare win. Graves: "The B-Team is undefeated!" True.
Axel and Dallas were interviewed by Charly Caruso in the ring. Dallas said that anything is possible for The B-Team. Axel said they are the B-Team and they are coming for the Raw Tag Team Championships. Axel led the crowd in a "B-Team" chant.
Analysis: They are comedy heels that could catch on with this cheesy gimmick.
A six-women's tag team match is next.
(Commercial)
The face team trio of Sasha Banks, Natalya and Ember Moon made their entrances individually. Banks is the only one of the three women in the Money in the Bank match so far. Banks was in the match last week and lost while Natalya hasn't been in a MITB qualifier yet.
The heel trio of Ruby Riott, Liv Morgan and Sarah Logan aka The Riott Squad entered together like usual.
Ember Moon, Natalya and Sasha Banks vs. Ruby Riott, Liv Morgan and Sarah Logan
Moon tripped up Logan, Banks tagged in and hit the double knees to the face for two. Banks with punches on Logan. Riott tagged in as the heels worked over Banks in their corner. Banks avoided a double team suplex, knocked the heels out of the ring and then Moon and Natalya stood beside Banks, so the show went to break about three minutes into this match.
(Commercial)
The match returned with Logan in control of Natalya briefly. Natalya drove Morgan into the turnbuckle and Banks tagged. Logan tagged in in, Banks with a dropkick and a forearm to the jaw. Riott distracted, so Logan hit a knee to the midsection of Banks leading to a two count. Riott tagged in with a headlock. Clothesline by Riott got two. I missed about a minute or two of action due to watching basketball, but it's back to Natalya coming in after the hot tag. Natalya with a clothesline on Morgan. Moon took out Riott when Riott tried to interfere. Morgan got a rollup on Natalya for two. Step up enziguri by Morgan on Natalya got two. Logan back in with a punch on Moon and Moon sent Logan out of the ring. Banks with a double knee attack on Logan on the floor. Moon with a suicide dive onto Riott. Natalya tripped up Morgan and Morgan tapped out to give Natalya the submission win. It went about 12 minutes.
Winners by submission: Ember Moon, Natalya and Sasha Banks
Analysis: **1/4 It was the standard six-woman tag that you see all the time in WWE with the heels working over a face, Natalya got the hot tag, her partners took out the two women not in the match and Natalya finished off Morgan. Since Natalya is probably going to be working with Ronda Rousey as a tag team partner and potential opponent, it makes sense to give her victories like that.
Drew McIntyre and Dolph Ziggler did a cell phone promo talking about how the locker room has gone soft. They face Finn Balor and Braun Strowman, so they talked trash about them. They said they are there to flip the damn table over…it's just an expression.
(Commercial)
The Revival duo of Scott Dawson and Dash Wilder were in the ring for a match.
Matt Hardy and Bray Wyatt, the Raw Tag Team Champions, made their entrance to a nice ovation from the crowd. Cole: "Booker, are you woken?" Booker: "I'm awake." Sometimes I want to doze off during three hour Raw. Just saying.
Matt Hardy and Bray Wyatt vs. The Revival – Scott Dawson and Dash Wilder
This is not for the Raw Tag Team Titles.
Hardy flipped Wilder over, then when Wilder got out of it, Hardy led the crowd in a standing ovation. That's funny. Wyatt with a splash on Wilder in the corner and The B-Team duo were shown taking notes backstage on a notepad with "B" on the back of it. Dawson tagged in, he sent Wyatt into the turnbuckle and Wyatt nailed him with a punch followed by a running senton. Hardy tagged in, Wyatt charged in and hit a headbutt to the gut. Wilder with the tag and he hit Hardy with a dropkick to the back of the knee. Dawson and Wilder punched the left knee of Hardy repeatedly. Dawson with a leg whip on Hardy. Wilder stretched Hardy's leg against the rope. Hardy back in control with a Side Effect slam. Wyatt tagged in against Dawson with punches, a corner splash and a "delete" leading to a uranage slam. Hardy tagged in with a Twist of Fate on Wilder, and Hardy/Wyatt did a double team neckbreaker like move called the Kiss of Deletion for the pinfall win after five minutes.
Winners by pinfall: Matt Hardy and Bray Wyatt
Analysis: *1/2 A quick match to put over the champs, which is nice since WWE books champs to lose non-title so often. The Revival didn't have a spot in the match where it looked like it might win, so that hurt the match a bit. The crowd was into most of the Hardy/Wyatt act, so at least we can say the champs are popular.
Bayley was shown walking backstage for her match. Sasha Banks walked up to her to wish her good luck. Bayley said thanks and left.
(Commercial)
Let's Hear From Sami Zayn
Sami Zayn was in the ring for a promo. Fans were singing his song, but he told them to be quiet. Zayn noted that Prince Harry looks like him, which is true.
Zayn talked about how Bobby Lashley left WWE for ten years and he came back to Raw when Zayn made his return to Raw. Zayn complained about how Lashley has made his return at the expense of Zayn. That led to Zayn showing an image of Lashley giving him a delayed vertical suplex. Zayn asked why the fans didn't seem to care what effect that had on him. Zayn claimed that because of suplex he got vertigo and Zayn had a note from his doctor about his condition. Zayn pulled out the doctor's note, put his glasses on (which he does in a funny way). Zayn read about what vertigo is. Zayn claimed that's why he couldn't compete in the Greatest Royal Rumble, which he would have won and he lost last week in a MITB qualifier and he lost every match since he's been back because of Bobby Lashley targeting him.
Zayn spoke about Lashley's super exclusive interview with Renee Young. They re-aired a clip of it with Lashley talking about how close he is with his family and his three older sisters.
Zayn claimed that Lashley targeted Zayn because Lashley wants to be seen. Zayn pointed out the Lashley hat and Zayn said everybody knows that's his hat. Some fans chanted "yes" for that. Zayn claimed that this guy had something to hide, so he used Facebook and reached out to Lashley's three sisters. Zayn claimed that they had a story to tell because they were nothing like Lashley described them. Zayn noted that Lashley isn't the person that he portrays himself to be. Zayn said that you can ask Lashley's sisters because next week on Raw, Zayn has invited the three sisters to Raw to expose the real Bobby Lashley. Zayn's music ended it.
Analysis: I'm not sure where they are going with the angle, but this will probably lead to a match at Money in the Bank with Zayn in the role as the annoying heel that's there to try to piss off Lashley. The problem is the sisters thing was really awkward in the interview, so I'm not sure what WWE might do next week to try to make it interesting. It could fail miserably, but we can't really form an opinion until next week.
Alexa Bliss' music hit as Zayn left the ring. She just said good job to Zayn for what he said.
Mickie James was up next to join her buddy Bliss in the ring. The Money in the Bank briefcases were above the ring for this MITB qualifier.
Bayley was up last for yet another triple threat match on this show.
Money in the Bank Qualifier: Alexa Bliss vs. Bayley vs. Mickie James
James and Bliss worked together early to kick Bayley out of the ring. The crowd chanted the "Hey Bayley" song as Bayley was on the floor and the show went to break less than one minute into the match.
(Commercial)
The match returned with James grounding Bayley with a headlock, Bayley broke free with a forearm on Bliss and Bayley punched James repeatedly. James turned on Bliss with a rollup for two. Bliss shoved her. Bliss and James stomped away on Bayley in the corner. The fans sang the Bayley song again. Bayley fought both women off and Bayley hit a cross body block off the top to take out Bliss and James. Bayley with clotheslines, belly to back suplex on Bliss and James with a kick to Bayley's ribs. Bayley with a neckbreaker for each woman. Bayley with an elbow in the corner. James came back with an uppercut on Bayley followed by a headscissors. Bayley sent James into the turnbuckle. Bliss with a Sunset Flip Powerbomb on Bayley for a two count. All three women were down for a bit. Bliss nailed James wit ha forearm to the face after Bayley moved. Bayley splashed James in the corner. Bayley kicked James out of the ring. Bliss went for a rollup on Bayley, but Bayley sat on top for two. Bayley hit the Bayley to Belly suplex on Bliss for two because James pulled Bayley out of the ring. James got a two count of her own that was broken up by Bayley. James and Bayley exchanged strikes in the corner. Bliss nailed a forearm to Bayley to stun her and Bliss hit a DDT on Bayley to get the pinfall win after 10 minutes.
Winner by pinfall: Alexa Bliss
The win by Bliss means she is in the women's Money in the Bank match on June 17.
Analysis: **1/2 The match was okay with an obvious outcome since Bliss is always featured in the women's division while James and Bayley have taken a backseat. I liked the way it was booked with James and Bliss working together for most of it. There wasn't a point in the match where James looked like she might win, which was disappointing because she's my favorite. Bayley did come close with her finish until James broke up the pin. Bliss winning with a DDT is weak because it's such a basic move we see people using in almost every WWE match, so why is she winning with it? It's because she can't do much else in terms of impactful moves. It just doesn't work as a finisher for her.
There was a replay of the Reigns brawl with Mahal from earlier in the night.
Mahal was in the trainer's room with Sunil Singh and the trainer. Mahal had tape around his waist. The trainer told Mahal as long as he's got that around his waist, he's going to be able to compete. Mahal was limping around backstage and Reigns came out of nowhere with a Spear that sent Mahal through some thin wall that was planted there. Reigns left while Sunil called for help.
Analysis: That was Reigns getting more revenge for what Mahal did to him last week when he cost Reigns his MITB qualifying match.
(Commercial)
A clip aired of Camp WWE on WWE Network with new episodes added every Sunday.
A replay aired of Reigns hitting a Spear on Mahal on the makeshift wall that was clearly put there to set up that spot.
The announcers talked about what happened with Graves whining about Mahal getting attacked before his match. Booker said that Reigns was taking care of business.
Mahal was getting checked by the doctor, the refs and Sunil Singh. Angle told Sunil the match is still on and he had to find a replacement for Mahal.
Analysis: The fans in England were robbed of a Mahal match. I'm sure they are sad. Now that's sarcasm.
Finn Balor made his entrance first for his team. Braun Strowman was up next. They each got loud reactions from the crowd, which was no surprise since they are two of the top faces.
The heel duo of Dolph Ziggler and Drew McIntyre made their entrance. McIntyre got some cheers since he's from nearby Scotland.
Finn Balor and Braun Strowman vs. Dolph Ziggler and Drew McIntyre
Balor and Ziggler started the match without doing much for about one minute. McIntyre tagged in and he wanted Strowman. McIntyre got in his face, asked Strowman if he's ready for him and McIntyre tagged Ziggler back in. That led to a commercial.
(Commercial)
The show returned with Strowman delivering a body slam on Balor onto Ziggler. Balor with a dropkick on Ziggler. Balor ran the ropes, McIntyre tripped him up (ref never saw it) and the heels took control as McIntyre delivered a chop to Balor. Ziggler hit a neckbreaker on Balor for a two count. McIntyre tagged back in, prevented a tag from Balor and hit a punch to the back of Balor. McIntyre missed a charge on Balor and McIntyre hit the turnbuckle. Strowman got the hot tag against Ziggler with a running shoulder tackle. Strowman with a punch to the chest of Ziggler. Strowman charged in, Ziggler moved and Strowman hit the ring post. That's a spot Strowman does in most of his matches. Balor tagged in and hit a double stomp on Ziggler. Balor with a step up enziguri on Ziggler followed by the elbow drop for two as McIntyre made the save. Balor knocked McIntyre off the apron. Ziggler rollup on Balor and Balor with a Slingblade neckbreaker on Ziggler. Balor with a dropkick that sent Ziggler into the turnbuckle. McIntyre grabbed Balor's foot, so Strowman did a running shoulder tackle on McIntyre that also knocked down the Greatest Royal Rumble trophy. Back in the ring, Balor was on the top rope, Ziggler knocked him down, Balor was crotched on the top and Balor flipped into the ring. Ziggler covered Balor to win. The match went 12 minutes.
Winners by pinfall: Dolph Ziggler and Drew McIntyre
Analysis: *** Good stuff with the heels getting the victory that was necessary for them. I like the way Ziggler and McIntyre have looked since they started this pairing in the last month. There was a bit of a weak finish because it was just Ziggler knocking Balor off the top rope. Perhaps they should have had Balor bounce to his feet and then Ziggler could hit a Zig Zag or Superkick for the win. Strowman losing is rare, but in a tag team match it's easy to book his partner taking the fall. I assume Ziggler and McIntyre are being built up for a Tag Team Title match at MITB.
The replays aired of the finish. The Greatest Royal Rumble trophy was down at ringside and broken at the top of it.
There was another replay of the Nia Jax/Ronda Rousey match setup that was already covered.
They showed images of different media outlets covering the Jax vs. Rousey match as well as tweets from other WWE superstars.
Angle was shown in the locker room talking on the phone about Rousey having a championship match. Angle said he sent Roman away and he thinks he has the perfect replacement for Jinder that's an incredible talent. Angle got mad at Stephanie (he said her name) about somebody having another opportunity while mentioning that he called her. He was clearly talking about Owens, but WWE's announcers are booked to be too dumb to say it.
Bobby Lashley and Elias were shown in the split screen for the upcoming triple threat match with the third man as a mystery.
(Commercial)
A commercial aired for Total Bellas with Brie getting mad at Daniel Bryan for taking their daughter Birdie on her first swimming lesson. What a riveting television show.
Next week on Raw: Sami Zayn brings Bobby Lashley's sisters on the show.
Elias was in the ring ready to do his song. Kevin Owens' music interrupted him. Owens walked down as the replacement for Jinder Mahal.
Bobby Lashley was out last. The reactions for him are still very quiet and not really what WWE was expecting for him as a top guy.
Money in the Bank Qualifier: Elias vs. Bobby Lashley vs. Kevin Owens
The heels worked together briefly, but Lashley cleared the ring by sending Owens out and a clothesline for Elias. That led to a break one minute into the match.
(Commercial)
The action returned with Lashley working over Elias outside the ring. Owens held Lashley's leg and Elias hit a dropkick that knocked Lashley out of the ring. The fans chanted "Walk With Elias" a few times. Owens and Elias briefly worked with eachother until they started punching eachother. Owens with an elbow smash followed by a senton splash on Elias. Elias slammed Owens into the ropes. Lashley back up with a full nelson slam on Elias for two. The fans were chanting "Bobby's sisters" as Lashley hit clotheslines on Owens against the turnbuckle. Lashley with a spinebuster on Owens. Elias back in with a running knee that knocked Lashley out of the ring. It sounded like the fans were singing "Walk With Elias" again. Elias was handed his guitar and got Jojo to hold the microphone. Elias tried to play, but Owens got back in the ring and Elias hit a knee to the face for two with Owens getting his hand on the bottom rope. Fans chanted "let him sing" for Elias. Elias kicked Lashley and Owens hit a superkick on Elias. Corner charge by Owens missed. Elias up top and he connected with an elbow drop to the chest of Owens for two as Lashley pulled Elias out of the ring to make the save. They went back in the ring, Lashley with a clothesline and belly to belly on Elias. Lashley took down Owens with a flatliner. Lashley blocked a double team suplex attempt and Lashley hit the double suplex. Owens with a boot to the face of Elias. The fans sang "Walk With Elias" again. Elias with a spinning Powerbomb and Lashley broke up the pin at two. Lashley had Elias on his shoulders and he connected with a press slam. Lashley put Elias on his shoulders and slammed him face first. Zayn ran out to the ring and sent Lashley into the ring post. Zayn with a Helluva Kick on Lashley outside the ring. Owens went up top and connected with a Frog Splash for the pinfall win after about 12 minutes.
Winner by pinfall: Kevin Owens
The win means that Kevin Owens qualifies for Money in the Bank in Chicago on June 17.
Analysis: **1/2 The match was just average with a cheap ending to put over Owens thanks to Zayn's help. I figured Owens would win as soon as I saw he was added to it just because it's a cheap heel thing to do after he lost his qualifying match (to Strowman) to get into MITB. The crowd really isn't into Lashley at all since they didn't react to most of the stuff he did. Elias did get some crowd support because his gimmick is easy to get behind due to all the promo time he gets.
The show ended with Kevin Owens and Sami Zayn celebrating their win while Lashley looked upset in the ring. Raw signed off at 11:10pmET this week.
Three Stars of the Show
Kevin Owens
Seth Rollins
Dolph Ziggler/Drew McIntyre
The Scoreboard
6 out of 10
Last week: 6.5
2018 Average: 6.05
Last 5 Weeks: 6.5, 6.5, 5.5, 7, 7
2018 High: 8 (February 19)
2018 Low: 4.5 (March 26)
Final Thoughts
I give it a 6 out of 10.
t was an average Raw with some pretty good in-ring work and nothing that was that bad. The Rollins match with Owens was the highlight of the show by far. It was very good like most of Seth's matches are.
I'm not a fan of repeating matches and when you do three triple threat matches in the same show it gets to be too much. Triple threats have no DQ, yet nobody in the three triple threats used weapons. They felt so repetitive. A lot of tags too.
The problem with Raw is there are rarely interesting promos or big angles that will get people talking. It's just going through the motions a lot of the time. That's what this Raw was.
The crowd was good for most of the show, but there were some dead parts in there too. I don't blame the fans, though. It's just how Raw is especially this time of year.
Is it too soon for @RondaRousey to challenge for the #RAW#WomensChampionship? We'll find out when she meets @NiaJaxWWE at @WWE#MITB! pic.twitter.com/y4IoaaCq7Q

— WWE (@WWE) May 15, 2018
The next WWE PPV is Money in the Bank in Chicago on June 17. Here's the lineup so far.
WWE Championship: AJ Styles vs. Shinsuke Nakamura
Raw Women's Championship: Nia Jax vs. Ronda Rousey
Men's Money in the Bank Match: Braun Strowman (Raw) vs. Kevin Owens (Raw) vs. Finn Balor (Raw) Bobby Roode (Raw) vs. The Miz (SD) vs. Rusev (SD) vs. two more guys from Smackdown.
Women's Money in the Bank Match: Ember Moon (Raw) vs. Alexa Bliss (Raw) vs. Charlotte Flair (SD) vs. two more women from Raw and three more women from Smackdown.
I assume Roman Reigns vs. Jinder Mahal will be added as well as Sami Zayn vs. Bobby Lashley as well.
There are rumors that there might be a Tag Team Money in the Bank match as well, but it's still not confirmed yet. That's all we know for now.
—
You can contact me using any of the methods below. See ya next time for the Smackdown review. Go Toronto Blue Jays. Thanks for reading.
John Canton
Email: mrjohncanton@gmail.com
Twitter: @johnreport
Personal Facebook and TJRWrestling on Facebook