The John Report: The WWE Raw Deal 04/22/19 Review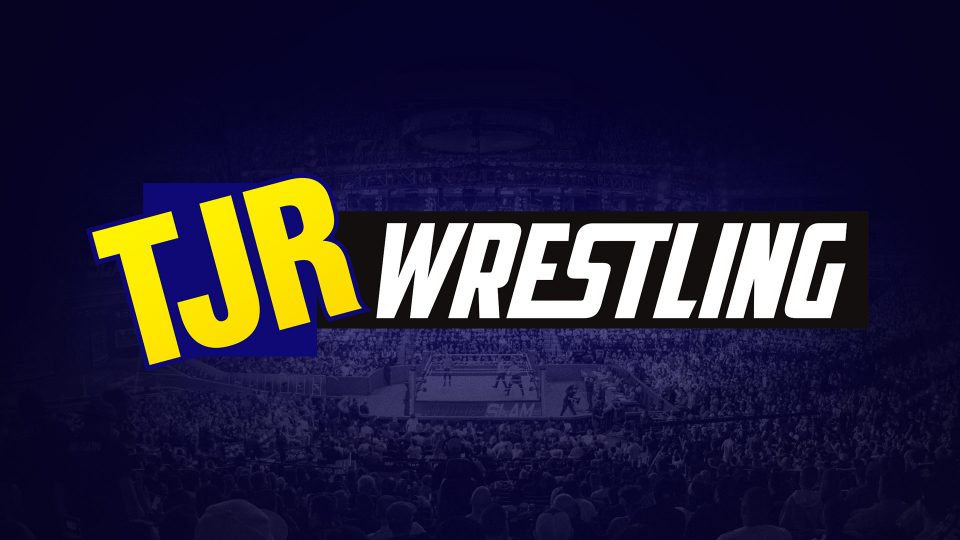 Welcome to the WWE Raw Deal review here on TJRWrestling for the post Superstar Shake-up edition of Raw. As you can see in the banner above, Raw got some new faces with the likes of AJ Styles, The Miz, The Usos, Naomi and others joining the red brand. There was also some news on Monday afternoon prior to the show.
Raw lost some quality wrestlers because Andrade (with Zelina Vega) was moved to Smackdown along with Aleister Black, who is married to Vega. Andrade gets to be on the same show as girlfriend Charlotte Flair, so that should make him happy. Also, Cesaro is headed to Raw, which puts an end to his tag team with Sheamus, who will be solo on Smackdown. The Bar is no more. Samoa Joe is expected to be on Raw with the US Title too.
There's also some name change news. Last week when the former War Raiders debuted as The Viking Experience it pissed a lot of people off with good reason because it was a dumb name. Today, we found out that the team of Erik and Ivar are now called The Viking Raiders. That name is better although fans of the NFL's Minnesota Vikings and Oakland (Las Vegas next year) Raiders might be confused by it. I will definitely miss the "experience" jokes too.
Live from Des Moines, Iowa, this is the Raw Deal for episode #1351 of Monday Night Raw. Follow me on Twitter @johnreport. Thanks to Melo Man for the banner above.
There was a shot of the live crowd in Des Moines and Triple H's music hit to start the show. He got a good pop as he entered in a suit to begin the show with a promo. That's never happened before! Okay, so maybe it has…many times.
The announce team of Michael Cole, Corey Graves and Renee Young were shown on camera welcoming us to the show. Two triple threat matches are coming up later to set up a singles match in the main event and the winner of that faces Seth Rollins for the Universal Title at Money in the Bank.
Let's Hear from Triple H and Seth Rollins
Seth Rollins got a huge ovation from the crowd as he had the Universal Title around his waist. Seth had an "Iowa's Own" shirt on because he's from the state of Iowa.
Rollins said this whole thing is too surreal for him to be standing there in the middle of this ring in his home state after everything that he's been through with the crowd and everything he's been through with Triple H, it doesn't get more surreal than that. Hunter shook his hand. Rollins said two weeks ago at WrestleMania, he did what he said he would do when he slayed the beast (Brock Lesnar) and brought the title home.
Triple H put over Rollins doing what he said he would do at WrestleMania when he stomped that Lesnar bucket head in the ring. Rollins pointed out it was three times and Hunter said three times he stomped the bucket head to get it right. The crowd was really loud cheering for Rollins and they started a "burn it down" chant.
Hunter said that as Universal Champion, things have changed and the whole world is gunning for Rollins. Seth said he knows that and he knows that Money in the Bank is right around the corner while pointing out that he knows all about Money in the Bank. Rollins said that he cashed in Money in the Bank and he's also had it cashed in on him. Rollins said he'll never let it happen again (referring to MITB being cashed on him). Hunter told Rollins to be worried about who he is defending the championship against that night. Rollins said maybe Paul Heyman is asking for a Brock Lesnar rematch and Hunter said nope, he hasn't heard from them.
Rollins asked what's next and Hunter said we'll find out here tonight. Hunter mentioned the two triple threat matches and the winner of those matches face off one on one with the winner facing Rollins for the Universal Championship at Money in the Bank. Rollins said that's good.
Samoa Joe made his entrance. He is the United States Champion that was moved to Raw. Joe said that he does what he wants, when he wants and tonight, he has arrived on Raw. Joe said that Becky Lynch has come up with an interesting concept with this double championship thing and his shoulders are plenty wide with room for one more title…which would be Seth's title.
Rey Mysterio entered saying Joe isn't the only Smackdown superstar looking to make an impact. Rey said that he didn't just come to Raw to drop knowledge, he had a match in mind. Rey said after tonight is all said and done, he sees himself against Rollins at Money in the Bank.
Drew McIntyre was next as he said he didn't care what they deserved and if the fans cared about fresh new matchups. McIntyre whined about having zero title opportunities and now it is his time. McIntyre said that Hunter said that Seth is the measuring stick and McIntyre claimed the only reason Seth is champion is because he got to Lesnar before McIntyre did. McIntyre said that he's going to go to Money in the Bank, he'll beat Rollins and become Universal Champion.
The Miz said the A-Lister is back on Raw and once again, Seth has a title that he wants. Miz claimed that he's had a reboot like a movie thanks to a man that calls himself the "Best in the World." Miz said that these past few months have shown him he can be a man worthy of the Universal Championship and he thinks Rollins vs. Miz would be a must-see match. Baron Corbin said that Rollins may have slayed a beast, but he retired an Olympic gold medallist. Corbin asked the others if they have beaten a gold medallist in their farewell match and he was interrupted.
AJ Styles was up last and he got a big pop from the crowd. Styles entered the ring with the others. Styles ripped on Corbin for not shutting up and saying that his voice is as annoying as his face. Styles said it seems like everybody has forgotten he is on Raw. Styles said that he'll win his two matches and they'll find out why Smackdown Live was the house that AJ Styles built. Styles said this is Raw, he'll give the WWE Universe what they've always wanted and Styles said at Money in the Bank it's going to be Styles vs. Rollins for the Universal Championship.
Rollins looked at Hunter saying this is what you talked about, huh? Rollins said everybody's gunning for him and he's ready. Rollins reminded them that he is Seth Freakin' Rollins and he's going to burn it down.
Analysis: That took nearly 20 minutes. It dragged a bit due to how long it was, but I think it was necessary to remind fans that this is a new "season" for Raw with some fresh faces in the mix. Four of the six guys in the two triple threats are from Smackdown, so it does feel like a fresh start for Raw. The hot crowd supporting Rollins certainly helped the atmosphere of the promo and it kept it from being boring. The three matches they have planned for these guys should be fun, so that's something to look forward to.
The first match is AJ Styles vs. Samoa Joe vs. Rey Mysterio after a break. Later it's Drew McIntyre vs. Baron Corbin vs. The Miz.
(Commercial)
The bell rang when the show returned from the break.
AJ Styles vs. Samoa Joe vs. Rey Mysterio
All three guys are in their 40s, so there's a lot of experience here. Styles launched Mysterio at Joe leading to a headscissors takedown by Mysterio. Styles with trip leading to a backbreaker on Mysterio. Joe was on the floor, so Styles hit a running knee to Joe's face and Styles hit a snap suplex on Mysterio. Styles with a backbreaker on Mysterio. When Styles teased a slam on Mysterio, Rey bailed to the floor. Styles sent Mysterio back in the ring, Mysterio got to the ropes and Mysterio countered a Powerbomb attempt into a hurricanrana into a pin for two as Joe made the save. Joe with a back elbow to knock down a charging Styles. Joe tossed Mysterio under the bottom rope to the floor. When Styles charged at Joe, he was caught and Joe hit a uranage slam to take down Styles.
(Commercial)
The match returned with Joe hitting a powerslam on Rey for two as Styles broke up the pin. Joe worked over Styles with palm strikes, but Styles hit an enziguri kick to the head. Mysterio charged at Styles leading to a bulldog. Mysterio tripped up Joe against the ropes and Joe bailed to the floor. Mysterio hit a corkscrew attack over the top onto Joe on the floor. Mysterio and Styles battled on the top rope with Mysterio teasing a suplex on Styles onto the floor, which was never going to happen. Joe got back into the ring and Joe did a double back body drop on both guys at the same time. It looked like a rough landing for Joe as he landed on the back of his head, but he looked to be okay. Joe went for nearfalls, didn't get the win and they went to another commercial about 12 minutes into this match.
(Commercial)
They came back from the break with Styles hitting a clothesline on Mysterio and Joe decked Styles with a clothesline that led to a two count. Joe battled with Mysterio with Rey hitting a seated senton. Mysterio was on Joe's back and managed to spike him into the mat for a pin attempt, but Styles broke it up. Mysterio with a headscissors that sent Styles out of the ring. Joe picked up Rey, but Mysterio came back with a Tornado DDT counter. Joe was lined up against the ropes, Rey went for a 619, Joe avoided it and slapped on the Coquina Clutch. Styles went for the forearm on Joe, but Joe caught him with the Coquina Clutch and Styles got out of it with a Pele Kick. Mysterio sent Styles into the ropes. Mysterio with a 619 on Joe, Mysterio went for an attack on Styles, but Styles caught him and gave Rey a Powerbomb on Joe. Styles hit a Styles Clash on Rey on Joe's body and Styles covered Joe for the pinfall win after 18 minutes.
Winner by pinfall: AJ Styles
Analysis: ***3/4 That was a great match with a very creative finish where Styles used Rey to attack Joe with some big moves. I like the way that was done. That double back body drop/suplex off the top was a very creative spot as well. They also built up the intensity in the last few minutes with several big moves by all three guys. Styles getting the win was the right move because he's the biggest star of the three and pushing him to the Universal Title picture right away on Raw is a smart move if he wins the main event. Even if he doesn't, at least fans are going to be interested in the main event since the popular Styles is involved.
The win by Styles means that he'll face Drew McIntyre, Baron Corbin or The Miz in the main event. The winner of that match will challenge Seth Rollins for the Universal Title at Money in the Bank on May 19 (don't say that date to Kane).
Post match, Styles celebrated the win. Joe had some blood on his face that looked like a bloody nose probably from when Rey was slammed onto him.
There were highlights from John Cena when he hosted The Ellen Show for one episode last week. I didn't watch it. Sorry John.
Naomi made her glow entrance after she was moved to Raw in the Superstar Shake-up last week. She faces Billie Kay of the IIconics next.
(Commercial)
The IIconics made their entrance. Ring announcer Mike Royce said "Peyton Billie Kay" because he must have gotten confused there since it's Billie in the match and Peyton supporting her at ringside. The IIconics are the Women's Tag Team Champions and they did one of their typical heel promos to annoy the crowd while reminding us they are iconic.
Naomi vs. Billie Kay (w/Peyton Royce)
Kay slapped on an armbar to keep Naomi grounded to start the match. Graves put the IIconics as a real team. Naomi came back with a clothesline, back elbow, jawbreaker and Royce was on the apron, so Naomi knocked her down. Naomi with a sunset flip into a pin for the victory in less than two minutes.
Winner by pinfall: Naomi
Analysis: 1/2* The match was not…iconic. I hope Naomi gets a meaningful feud on Raw because she was doing nothing on Smackdown for way too long.
There was a creepy video showing some kids toys including a dollhouse and a rocking chair. There was also a bigger rocking chair with a creepy doll on it. The doll laughed. It was the same video that aired last week. After it ended, Cole asked: "What was that?"
Analysis: It's a video teasing the return of Bray Wyatt although it's not known if he's going to be on Raw or Smackdown. The announcers have to play dumb.
The Miz entered for the second triple threat match of the night.
This week on Smackdown: Becky Lynch and Charlotte Flair go face to face for the first time since WrestleMania. Also, will Roman Reigns claim his new yard or will he be fired for punching Vince McMahon? That's what they are teasing.
(Commercial)
Baron Corbin was already in the ring. They showed the end of Drew McIntyre's entrance.
Drew McIntyre vs. Baron Corbin vs. The Miz
Miz quickly bailed to the floor after he realized the two bigger heels would work together against him. Corbin managed to deck Miz with a punch to the face. McIntyre sent Miz into the ring and dropped him with a hard chop to the chest. Corbin with a punch to the ribs of Miz while McIntyre held Miz. Corbin turned on McIntyre with a punch to the face and Corbin dumped Miz out of the ring. Corbin drove Miz back first into the barricade and Miz whipped Corbin into the barricade. McIntyre came back with a forearm to the back of the head of The Miz. McIntyre hit a suplex on Miz for a two count. McIntyre decked Corbin with a kick. Corbin did his slide out of the ring and back in with a clothesline on McIntyre. Miz avoided a corner attack and Corbin went shoulder first into the steel ring post. Miz with the kicks to Corbin, double knees on both guys against the turnbuckle and Miz jumped off the top with a double axehandle. That's not an impressive looking move, but it's nice if the guys sell it. Miz did the "It Kicks" with the fans chanting along, McIntyre avoided a kick, which hit Corbin and McIntyre hit a Glasgow Kiss headbutt to put Miz down. McIntyre worked over Miz with a chop to the chest on the top rope. McIntyre teased a slam off the ropes, but Corbin got back into it leading to Powerbomb on McIntyre while McIntyre fell back on Miz with a Samoan Drop. They went to break six minutes into the match with all three guys down in the ring.
(Commercial)
When the match returned, Corbin and McIntyre were slugging it out on the floor. Miz went up top and jumped onto both guys with a cross body attack that knocked down both guys. He hit them with his arms. It didn't look that impressive. Miz whipped Corbin into a chair at ringside. Back in the ring, McIntyre hit a reverse Alabama Slam on Miz for a two count. AJ Styles was shown watching on a TV backstage. Miz avoided a Claymore Kick and slapped on the Figure Four Leglock on McIntyre, but McIntyre pulled the referee away and did an eye gouge. Cole said no disqualification in a triple threat match, so the cheating eye gouge wasn't illegal. Good point. Corbin went back in and hit the Deep Six slam for a two count like it usually gets. Corbin charged at Miz on the floor, Miz moved and Corbin hit the steel steps. Miz rollup for two on Drew, McIntyre hit a spinebuster and a bridging pin for a two count. Miz avoided a DDT and did a kick to the knee followed by his snap DDT that got a two count as usual. Miz with a snap DDT on Corbin for another two count. They were all down. Miz sent Corbin over the top to the floor with a clothesline. McIntyre hit Miz with a Claymore Kick. Corbin went back in the ring, shoved McIntyre out of the ring and Corbin stole the pin on Miz for the pinfall win after 15 minutes.
Winner by pinfall: Baron Corbin
Analysis: *** It was a good match with the classic steal the pin finish where Corbin got rid of McIntyre and McIntyre was pissed off about it. I thought Miz had the best showing in the match, McIntyre did well too and Corbin was just kind of there. It's worth noting that in two triple threat matches on this show that ran 35 minutes, nobody grabbed a chair or another weapon in a match with no DQs. It's weird how they don't book the wrestlers to be smarter and have them use weapons in a match like that.
Post match, McIntyre was angry about the loss and Corbin just smiled at him after he stole the pin.
Analysis: I think McIntyre is a good pick to win Money in the Bank next month, but I don't know if he's in it or who the other competitors will be.
AJ Styles was interviewed backstage by Charly Caruso, who asked AJ how he'll deal with Corbin. Styles said he thinks of himself as a bulldog that has a lot more fight in than Corbin. Styles ripped on Corbin for the accomplishments and then listed his accolades. Styles mentioned he was a two time-US Champion, a two time WWE Champion, the longest reigning WWE Champion on Smackdown and he beat up John Cena a lot. Styles said he hopes Seth Rollins is watching to see Styles win the match later.
Analysis: It was just a generic promo from Styles to set up the main event match for later.
Sami Zayn was up next leading to his ridiculous dancing routine.
(Commercial)
There was a video about WWE's work with Make A Wish. Donate at wish.org/wwe if you're interested.
Let's Hear from Sami Zayn
Sami Zayn was in the ring ripping on the crowd for saying that there's a false narrative about him. He claimed that the fans think that he has become a bitter person. Sami said that he's a jubilant, happy person. Zayn added that the ten months he was away from all of this was the happiest time of his life. Zayn said he'll show us how beautiful life can be outside of these prison walls. Sami showed us pics from his Instagram on a hike in Switzerland, he was in Norway admiring the beauty all around him and he was on a hammock on a beach in Tulum, Mexico. There was an image of Zayn in front of a historical castle in Scotland and they zoomed in on the smile on his face. Zayn said that he was living the good life, then as his return to WWE was approaching, he had feelings of depression and anxiety like a dark cloud was hanging over his head. Zayn said he couldn't figure out why WWE was making him sick, so then he wondered if it was the company's corporate structure or other superstars that are egomaniacs. Zayn said he got to the root of the problem and figured out the problem is you (the fans). Some fans stood up to cheer.
Zayn said that this toxic culture that we have created and imposed on Zayn and everybody else except ourselves. Zayn asked if it made them feel good to boo him, so they showed a kid booing. Zayn said it is easier for the fans to boo him for their role in all of this. Zayn said that he's going to hold every single member of the WWE Universe accountable for their actions. Zayn said he would much rather be in another country than in depressed Des Moines, Iowa. The fans booed and he laughed at them. Zayn said if you have a problem with that then he suggests you all take a trip. Zayn told the fans to take a trip to hell and he dropped the microphone. Zayn left.
Analysis: I enjoyed the promo. I like Zayn's style on the microphone and the way he continues to rip on the fans. It is cheap heat in some ways when he mentioned the city, but it was mostly about getting across his message. It's unique for a wrestler to say they hate being in the ring and on the show. It will be easy for a babyface to come out to try to challenge Sami by saying if you don't like it then just go home. That can set off a feud where the fans will rally behind the face to try to shut Sami up. I hope Sami does well on Raw. He is one of my favorites.
Cedric Alexander made his entrance for his official Raw debut as a Raw superstar because his cruiserweight matches on Raw don't count…I guess. He stared at Sami Zayn on his way to the ring, so maybe that's a potential rivalry. A video package aired showing highlights of Alexander's successful run on 205 Live over the last couple of years.
Alexander vs. Cesaro is next.
(Commercial)
Cesaro made his entrance. He was quietly moved to Raw today after last week's Superstar Shake-up where there was no indication he was switching shows. He entered to the theme music that he had with Sheamus as part of The Bar even though Sheamus remains on Smackdown.
Cesaro vs. Cedric Alexander
Cesaro shoved Alexander down to show his power followed by an uppercut. Alexander used his speed with a headscissors takedown and a dropkick. Cesaro came back with a body slam followed by an elbow drop for two. Alexander went for a move off the middle ropes, but Cesaro caught him and hit a backbreaker for a two count. Cesaro with two forearms to the back of Alexander followed by a tight headlock. When Alexander got back up, Cesaro hit him with a boot to the face and a gutwrench suplex. Alexander managed to get a sunset flip for a two count. Alexander worked over Cesaro with forearms, then a back elbow to the head and Alexander connected with two dropkicks to knock Cesaro down. Cesaro sent Alexander to the apron and when Alexander went for a Flatliner, Cesaro caught him. Alexander managed to come back with a Michinoku Driver sitout slam for a two count. They fought over a backslide attempt, then Alexander hit a cartwheel into a kick to the head that sent Cesaro out of the ring. Alexander hit a somersault dive over the top onto Cesaro on the floor. Back in the ring, Alexander went up top, he jumped off with a springboard attack and Cesaro decked him with an uppercut for the pinfall win after about seven minutes.
Winner by pinfall: Cesaro
Analysis: **3/4 Good match for the time given. That's the right way to have a match under ten minutes where there's no commercial break. I thought that maybe Alexander would win to show that he belongs on Raw, but having Cesaro beat him with the uppercut is cool too. It helps to re-establish Cesaro as a singles wrestler and Raw needs quality heels like Cesaro, so I'm all for him getting wins. Alexander is a fun babyface to watch that could do well with a slow build on Raw or maybe even as part of a tag team. I liked the finish a lot.
The Usos were interviewed by Charly Caruso in the interview area. They talked about the other tag teams on Raw like the Lucha House Party, they made a comment about do not drink and drive (followed by a stare), they mentioned the Viking Raiders with the crazy beards, then they mentioned Raw Tag Team Champions Zack Ryder and Curt Hawkins and The Revival showed up to face off with them. Scott Dawson said that The Usos might be the greatest tag team in the history of Smackdown. Dash Wilder said that this is Raw. The Usos pretended to fall asleep while they were talking. Jimmy and Jey got in their face to welcome them to the Uso Penitentiary. They left.
Analysis: That Usos promo was solid as usual. A match against The Revival will be awesome when it happens. I want to see that as a long term feud. The drink and drive line was followed by a stare because both Usos have had DUI arrests and most of the fans know it. Do not drink and drive! Bad idea. I'm surprised it was mentioned in a promo, but there it was.
The Viking Raiders made their entrance. They are no longer the Viking Experience. Cole said that they had the WWE Universe talking in more ways than one, which let us know that WWE was aware that fans hated the Viking Experience name.
(Commercial)
The Lucha House Party concluded their entrance.
The Viking Raiders (Ivar and Erik) duo beat up the Lucha House Party before the match could begin. The Viking Raiders dominated all three Lucha House Party guys. Erik hit a powerslam on Kalisto and Metalik at the same time. Erik launched Dorado into the air and Ivar hit a powerslam that they called The Viking Experience according to Cole. The Viking Raiders celebrated to end this destruction angle that lasted about one minute.
Analysis: That was quick and no match for them because it was just a way to put over the Viking Raiders. It made Lucha House Party look like losers too.
Zack Ryder and Curt Hawkins were in the locker room with their Raw Tag Team Titles while Sarah Schreiber showed up to interview them. Curt said that the Viking Raiders were tough, but Zack said they were new while they have been there for over a decade. Zack said that they are not going to let those woolly mammoths to take what Zack and Curt have earned. They left.
Analysis: I think Zack and Curt will be dropping those titles to the Viking Raiders by Money in the Bank next month, if not sooner.
Becky Lynch aka Becky Two Belts made her entrance to a big pop.
(Commercial)
Becky Lynch did a promo saying it's the time of year where people step up. She said she found out her next challenger is going to Lacey Evans, who likes to give Becky cheap shot punches to the face. Lynch said she likes to punch people in the face too. Lynch said that while Lacey is in the back trying to further her career, she's ready to fight anyone to cement her career. Lynch called out Alicia Fox, but instead, Lacey Evans walked out in a dress and heels.
Evans said that Becky is always wanting to fight. She said she can't understand why Lynch lets her emotions get the best of her or maybe like a typical man, she likes to be the center of attention. Evans said that a lady is in control of her emotions, she is never a show-off and lesson three is at Money in the Bank, she'll show Becky the woman's right and those titles will be hers. Lynch said that she was trying to enjoy the last few weeks of getting those titles, but Lacey the "plank" is getting on her nerve. Lynch said her Irish emotions want to slap Lacey's head off her shoulders. Lynch said that she will dismantle Lacey at Money in the Bank because she can and because it's time for The Man to go back to collecting her debts.
Analysis: The match is on for Money in the Bank with Lacey Evans getting a title shot at Becky Lynch. It was weird that Evans said she can win both titles because I figured it would just be the Raw Title since she is on Raw, so that's what it probably is.
Alicia Fox made her entrance while Evans left.
Becky Lynch vs. Alicia Fox
This is not for either of Lynch's titles.
Fox with a shoulder tackle, Lynch avoided a dropkick and a spin kick by Lynch sent Fox out of the ring. Lynch with a baseball slide dropkick to send Fox into the barricade. Lynch whipped Fox into the ring apron, but Fox drove Lynch back first into the barricade. Back in the ring, Fox got a two count leading to a break.
Analysis: I thought this would be done in about three minutes. Instead, they went to break three minutes into it.
(Commercial)
The match returned with Fox hitting a boot to the face for two and Fox grabbed a chinlock. They did a spot where it looked like Lynch was going for a headscissors counter of a slam, but something happened and they just collapsed near the ropes. Fox sent Lynch out of the ring. I'm not sure what they were going for, but it looked sloppy. Lynch whipped Fox into the barricade at ringside. Back in the ring, Fox with a punch and Lynch with a forearm off the turnbuckle. Becky hit two Bexploder Suplexes on Fox. Lynch charge, Fox avoided it and Fox with a rollup. Lynch with the Dis-Arm-Her submission and Fox tapped out right away. It went about nine minutes.
Winner by submission: Becky Lynch
Analysis: 1/2* Bad match. I know Fox has been in WWE for over a decade, but she did not do well here. They were off on that spot by the ropes and I don't know what they were trying to do. It was tough to recover from that. They went to the finish shortly after with Lynch getting the clean win as she should.
As soon as the bell rang, Evans went into the ring and punched Lynch in the face with the Woman's Right. Lynch got back up to her feet and Evans hit the Woman's Right punch on Lynch again. Evans left looking proud of herself.
Analysis: I don't expect a title change at Money in the Bank, but if they did it then it would really put over Evans in a big way. I don't think it's a smart move, though.
Baron Corbin was interviewed backstage by Charly Caruso. Corbin said he's going to prove the idiot fans wrong and he's going to make Seth Rollins pay for making his life miserable. Corbin said he's not looking past AJ Styles, he's looking straight through him.
Ricochet was up next to a good pop from the crowd. There was a lightning sound effect during his entrance. People will complain about it, but I think it's cool. His former tag team partner Aleister Black is on Smackdown now, so he's going to get singles opportunities on Raw.
(Commercial)
There was a replay from a few weeks ago when Bobby Roode attacked Ricochet after Ricochet pinned Chad Gable in a tag team match.
Robert Roode made his entrance. They showed a pre-show interview where Roode said that he is glorious. Graves was a fan of the mustache and Renee said it was creepy. The mustache made Roode a bit like Rick Rude, which I'm sure isn't lost on most fans that remember Rick.
Analysis: Roode is a heel now and that's fine because that's his best role. The mustache is ridiculous looking, which is fine because he's a heel. Roode has used Bobby Roode for most of his career, but he also had "Robert Roode" heel run in TNA/Impact as well.
Ricochet vs. Robert Roode
Roode started off with punches as Graves said something about how babies will be made because of how Roode looks. Renee said that's not how babies are made. That was an awkward conversation, but I guess Graves was trying to say that women would be attracted to Roode. Ricochet with a dropkick followed by a back body drop that sent Roode to the floor. Ricochet went to the apron and hit a moonsault off the middle ropes to the floor leading to a break. That was a cool spot.
(Commercial)
Roode had Ricochet grounded with a chinlock, Cole said "Bobby Roode" so Graves yelled at him and Cole corrected himself and said Robert. That was likely a planned bit by the announcers to remind people of the new name rather than Cole making a mistake. Ricochet got back up with an elbow to the gut, but Roode stopped him with a knee to the ribs followed by a suplex. Roode slapped on another chinlock. Ricochet got back up, he kicked Roode down and hit a dropkick. Ricochet with two running forearms, a headscissors takedown and a shoulder to the ribs. Ricochet kicked Roode down followed by a springboard clothesline. Roode jumped to help sell that. Ricochet hit a standing Shooting Star Press for a two count. Ricochet with an elbow to the jaw, Ricochet with a rollup for two and Roode came back with a spinebuster for a two count. Roode did his Glorious pose, Ricochet back up, he avoided the DDT and Ricochet sent Roode off the shoulder into a knee to the face for a two count. Ricochet went up top and went for the 630 Splash, but Roode moved and Roode whipped Ricochet hard into the turnbuckle. Roode hit a Glorious DDT on Ricochet for the pinfall win after 12 minutes.
Winner by pinfall: Robert Roode
Analysis: **1/4 The match was okay. They tried hard, but the crowd wasn't into it that much probably because Roode's style is slow. Plus, Roode is new as a heel on Raw, so fans don't know how to react to him yet. Ricochet's flurry of offense was effective in terms of getting the crowd behind him. I thought Ricochet would go over as a young star on the rise, but it's okay that Roode wins since Raw needs heels like him to get some wins.
There was a video showing the "Firefly FunHouse" that showed Bray Wyatt. He was in the room talking to kids who were cheering him as he let us know his name is Bray Wyatt. He said that all of his fireflies can be safe here and he can't wait to show us what he has learned. Bray said he wanted to introduce us to special friends like Mercy the Buzzard and the witch. Wyatt said that he used to be a very bad name. Wyatt claimed that he learned from his past and said that he will never turn into that slob loser again. Bray used a chainsaw to cut up a cardboard cutout of the old Bray Wyatt. He said that he is just getting started here. He said he'll always lead the way and we just have to let him in.
Analysis: As you can see there, Bray changed his look. He has lost weight and this is a new character for him. I think it's weird and it's going to take some getting used to, but I give him some credit for trying something different. I get the feeling that he's going to be some psycho heel that acts nice at times and then he's a wild man at other times. We'll see how it goes.
When they returned back to the arena, the announcers didn't say much aside from Cole wondering what that was.
AJ Styles entered for the main event match.
(Commercial)
Next week on Raw: Alexa Bliss will host "A Moment of Bliss" Money in the Bank edition where she will reveal Raw participants in the men's and women's Money in the Bank matches.
Baron Corbin made his entrance for the main event. Corbin stood in the ring as announcer Tom Phillips read off the list of accomplishments for Corbin while ending with the line that Corbin is "Des Moines favorite son." That always gets heat.
AJ Styles vs. Baron Corbin
The winner of this match will challenge Seth Rollins for the Universal Title at Money in the Bank on May 19 (don't say that date to Kane).
The match started with about 15 minutes left in the show. Styles hit a jumping kick to the head of Corbin as Graves claimed that Styles was dealing with some injury. Styles was on the apron, he jumped over the top and Corbin decked him with a punch. Corbin whipped Styles into the turnbuckle with Styles taking a sternum bump into the corner. Styles sent Corbin out of the ring. Styles went for an attack to the floor, but Corbin tripped up Styles on the apron. Corbin whipped Styles into a barricade at ringside. Styles with a kick, but Corbin grabbed him and sent Styles ribs first into the top of the barricade leading to a break four minutes into this.
(Commercial)
Corbin was in control with an armbar as the match returned. Corbin picked up Styles and hit a spinning slam. They battled by the apron where Style sent Corbin face first into the top turnbuckle. Styles kicked Corbin in the back of the leg. Styles hit a running forearm to the head. Styles countered a backbreaker and got a rollup for two. Styles went for another rollup while attempting a Styles Clash, but Corbin kicked him away. Corbin did his slide out of the ring move leading to Styles hitting a jumping Pele Kick to the head. Corbin hit the Deep Six slam for a two count just like earlier in the night. Corbin two corner clotheslines on Styles against the turnbuckle. Styles came back with the Calf Crusher submission on Corbin in the middle of the ring. The crowd came alive cheering for Styles, but Styles slammed AJ's head into the mat to break the hold. Corbin with a boot to the head. Corbin jumped off the middle rope while Styles was near the ropes, Styles moved, Corbin hit the top rope and Styles followed up with a Phenomenal Forearm on Corbin for the pinfall win after 13 minutes.
Winner by pinfall: AJ Styles
Analysis: **3/4 Decent match with the right guy going over with Styles getting the clean win. Corbin has worked with Styles a lot when they were on Smackdown and they had a similar match to what they used to have over there. When Styles slapped on the Calf Crusher, I remember the Corbin counter with the head slamming into the mat and that's what we got here too. If Corbin got the win that would have disappointed the fans and I wouldn't like it either.
Post match, Seth Rollins made his entrance with the Universal Title. Rollins got in the ring with Styles, he extended his hand, Styles shook it and they had a staredown to end Raw. That's going to be an awesome match.
Analysis: I don't expect a title change at Money in the Bank. I think it's going to be an amazing match that will live up to the hype of being a main event caliber match. In the summer of 2016 right before the brand extension, I saw Ambrose vs. Rollins vs. Styles at a live event for about 15 minutes. It was great. I know that Seth faced AJ for the first time when he was 19 or so in the early 2000s and AJ was really impressed by him back then too. I'm sure Seth and AJ are as excited about having this match just like we are.
Three Stars of the Show
1. AJ Styles
2. Samoa Joe
3. (tie) Rey Mysterio
3. (tie) Baron Corbin
The Scoreboard
6.5 out of 10
Last week: 6.5
2019 Average: 5.66 (Smackdown is 6.97)
Last 5 Weeks: 6.5, 6.5, 5.5, 5, 4.5
2019 High: 7.5 (January 14)
2019 Low: 4 (February 11)
Final Thoughts
This week's Raw gets a 6.5 out of 10.
I thought it was a slightly above average show that featured some better than usual in-ring action. What I liked is that there was a sense of purpose for the matches with the first two triple threats leading to the main event, which was for a Universal Title shot. Give us a reason to make us care about the matches and we'll have more interest in the show.
AJ Styles had a great performance in his two matches while Samoa Joe and Rey Mysterio also stood out in that great triple threat match in the first hour. Styles vs. Rollins at MITB is going to be amazing.
In terms of promos, there wasn't much to get excited about although I liked the opening segment and Sami Zayn did well. I know that Sami style promo isn't for every type of fan, though. The Bray Wyatt return will get people talking. I think it's too early to judge it. I don't mind trying something different. He's good enough to pull it off, but today's fans are hard to please. Good luck with it.
The women's matches weren't very good. The Lynch/Evans feud just isn't doing it for me. They need to establish Evans more by putting her in matches and giving her some wins. Evans has won one singles match on the main roster. Fans aren't buying into her at all. Give her some matches to allow the fans to see more of her.
It was weird that they were in Seth Rollins' home state and he wasn't booked in a match. Dark matches don't count either. Put Seth in a match in front of the hot local crowd and it's going to be a fun match to watch. I would have put him in a match even if it was for five minutes.
The next WWE pay-per-view is Money in the Bank on May 19 in Hartford, CT. Here's what we know so far.
Universal Championship: Seth Rollins (c) vs. AJ Styles
Raw Women's Championship: Becky Lynch (c) vs. Lacey Evans
Men's Money in the Bank Ladder Match – Participants to be announced soon.
Women's Money in the Bank Ladder Match – Participants to be announced soon.
—
You can contact me using any of the methods below. See ya next time for the Smackdown review. Go Toronto Raptors, Toronto Blue Jays and Toronto Maple Leafs. Thanks for reading.
John Canton
Email: mrjohncanton@gmail.com
Twitter: @johnreport