The John Report: The WWE Raw Deal 11/13/17 Review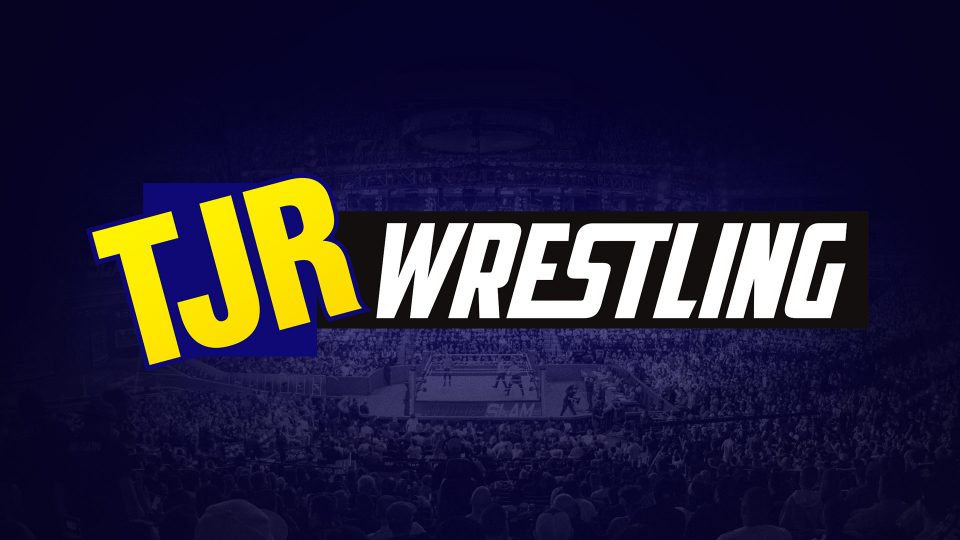 Live from Atlanta, Georgia this is the Raw Deal for episode #1277. Follow me on Twitter @johnreport.
Raw started with a video package showing what happened three weeks ago when the Smackdown Live roster attacked Raw with their #UnderSiege attack, then Daniel Bryan getting "attacked" by Kane and New Day's distraction last week.
Stephanie McMahon, Raw's Commissioner, made her entrance to boos. The Raw announce team of Michael Cole, Corey Graves and Booker T welcomed us to the show.
Stephanie said that as the Commissioner of Raw, she has to make decisions that affect the WWE Universe, shareholders and others that we can't seem to comprehend in our lives. Stephanie said she needs leaders, so she introduced Raw's General Manager and the team captain at Survivor Series, Kurt Angle.
Angle walked out in a suit and he got a big reaction with the "you suck" chants.
Angle said he was prepared for Smackdown last week. Stephanie asked him how New Day got into their building last week. Angle said he didn't know, so she said at least he was honest. Stephanie asked him if there was a raid or did her brother Shane just manipulate him again? She ripped on Kurt for leading the Raw locker room out there to face…nothing last week.
Stephanie brought up the fifth member of the Raw team at Survivor Series. Angle said "Jason Jordan" and the crowd booed. Stephanie asked who he is and Angle said he is his son. Stephanie asked who Smackdown's fifth member is and Angle said "John Cena." Loud reaction to that. Stephanie said 16-time World Champion and franchise player John Cena while pointing out that Cena was last seen on Raw. Stephanie wondered if Kurt chose Jordan for Raw or if Cena was embarrassed to be on Raw. Angle asked her to ask Cena. Stephanie asked if the people believe in Kurt and they cheered.
Stephanie asked Kurt what the very first thing he's going to do at Survivor Series. Angle said he's going to break Shane's ankle because he's going to start the match and he said if Shane has any balls then he'll start the match too. Stephanie said that Shane is going to let everybody else do the work. Stephanie said she didn't think Kurt can break everybody's ankle anymore. Stephanie thinks that she has made a big mistake in naming Kurt Angle as the captain. Stephanie claimed that her brother is out to ruin Raw and she said that wants her brother Shane's head on a platter. Stephanie said that Kurt left her no other choice…and here comes The Shield.
The Shield music played as Seth Rollins and Dean Ambrose were in the crowd. There was Roman Reigns too. He is back after missing nearly one month of action with the mumps. Cole mentioned that The Shield will team up against Miz, Cesaro and Sheamus later. The pop for The Shield was good.
Rollins, Reigns and Ambrose went into the ring where they got a big ovation. Ambrose said that they've seen leaders come and go, but there is none better than Angle. Ambrose said at TLC, Angle proved he's still got it. Fans chanted "you still got it." Stephanie said that they are missing something while asking about the Tag Team Titles. Stephanie said that they lost them because of Kurt and they asked if they are competing at Survivor Series.
Stephanie asked Roman where he has been. Reigns said she's got a lot of questions and asked where she has been. Reigns noted they haven't seen her in 6-7 months and pointed out that her husband put her through a table at WrestleMania. Reigns said maybe in her time off she forgot how this operation was run and that they do what they want to do. Reigns said they want to fight The New Day and said if New Day accepts then they will be booked at Survivor Series. Reigns said that Angle will lead Team Raw at Survivor Series while they will whoop New Day's ass and destroy them. The Shield music played to end it.
Analysis: That was a cool moment with The Shield guys standing up for Angle like that and putting him over as a great leader. Stephanie did a very good job of being a bitch by pointing out flaws of Kurt Angle in the role and Smackdown outsmarting Raw on multiple occasions. The only part of it that I didn't like was Stephanie asking where Reigns has been when WWE has mentioned that he dealt with an illness (the mumps), but I guess WWE doesn't want to tell their fans that the great Reigns got sick. Reigns was cheered heavily during that promo in part because he was with The Shield, he was gone for nearly a month and he went to college at Georgia Tech near Atlanta where Raw was held.
Still to come: Shield in six man tag and hear from Lesnar/Heyman later.
Bayley vs. Mickie James vs. Dana Brooke is up next.
(Commercial)
The women from Raw's Survivor Series team were at ringside: Alicia Fox, Sasha Banks, Nia Jax and Asuka.
Mickie James vs. Dana Brooke vs. Bayley
The winner of this match gets to be the fifth member of Raw's Survivor Series team.
It was noted by Cole that Mickie James was undefeated at Survivor Series. Dropkick by James sent Bayley out of the ring. When James ran the ropes, Bayley pulled her out of the ring and went for a pin. Brooke hit a cartwheel back elbow on both women. Clothesline by Bayley on Brooke. James and Brooke hit forearms on Bayley at the same time to send her out of the ring as the show went to break.
(Commercial)
Back from break, Bayley hit Brooke with a back suplex and a back suplex to James too. Bayley hit her neckbreaker on the middle rope on Brooke. James came back with a kip up on Bayley. James fought Bayley off by the turnbuckle and a Thesz Press off the top by James connected for two as Brooke broke up the pin. James kicked Brooke followed by a forearm smash. Neckbreaker by James and Bayley went to the floor. Double hair whip attempt by James and Brooke at the same time. Asuka checked on Brooke on the floor, so Brooke hit Asuka with a forearm. Asuka went after Bayley and hit her with a spin kick on the other side of the ring. No disqualification in a triple threat. James and Bayley each got rollups. James went for her DDT, Bayley slipped out of it and Bayley hit a Bayley to Belly suplex on James for the pinfall win after eight minutes.
Winner by pinfall: Bayley
Analysis: ** Solid match with a predictable outcome. I would have liked Mickie to win because I like her a lot more than Bayley, but WWE wants to try to get Bayley over again. The match was helped by the spot where Brooke went after Asuka. The crowd was really into that, so it was smart to go to the finish shortly after.
Post match, the five women on Team Raw all stood in the ring together.
Analysis: I think Raw's women will win mainly because Asuka is there. I don't see her undefeated streak ending in a tag team match.
The announcers shilled Survivor Series coming up this Sunday by going over the lineup. I've got it all at the bottom of the post.
Later is Miz TV with Cesaro/Sheamus.
Enzo Amore was shown backstage with Drew Gulak because they are up next.
Commercial for Survivor Series aired hyping US Title match Corbin vs. Sin Cara, Women's Title match Natalya vs. Charlotte and New Day vs. Owens/Zayn.
(Commercial)
Enzo Amore made his entrance along with tag team partner Drew Gulak, who had the "No Chants" sign with him.
It was announced that Enzo Amore vs. Kalisto for the Cruiserweight Championship at Survivor Series will be on the Kickoff Show.
Enzo Amore did a promo about his match. Enzo said he's going to be competing for 205 Live and Gulak said for a better 205 Live, so Enzo said it was already great. Enzo said he had deep pockets and called Kalisto/Tostito "no pockets" as a nickname. Gulak said we had a lot to cover, so Kalisto made his entrance with Akira Tozawa.
Analysis: That wasn't as funny as previous promos by them. Gulak does make Enzo more interesting with Drew as a nerdy sidekick.
Enzo Amore & Drew Gulak vs. Kalisto & Akira Tozawa
Enzo stomped away on Tozawa. Kalisto tagged in and hit a springboard dropkick off the top rope onto both heels to send them out of the ring. That led to a break one minute into it.
(Commercial)
Back from break, the heels were in control as Gulak stomped on Tozawa's back to keep him from tagging out. Tozawa hit a back suplex on Gulak. Kalisto fired up the crowd to build to the hot tag. Kalisto got the tag against Enzo with a seated senton off the top. Kalisto hit a leaping kick to the head of Enzo followed by a cross body block off the top rope. Tozawa tagged in with a missile dropkick on Gulak. Both heels were on the floor. Tozawa hit a suicide dive on Enzo. Kalisto hit a somersault off the top to take out Gulak on the floor. All four guys were out on the floor. Tozawa sent Enzo back in the ring and hit a kick to the head. They were the legal men. Tozawa went up top, but Gulak pulled Enzo out of the way. Kalisto took out Gulak on the floor. Enzo sent Tozawa into Kalisto and Enzo hit the Jawdunzo (I used to spell it as Jordunzo, but it's Jawdunzo) on Tozawa for the win after eight minutes.
Winners by pinfall: Enzo Amore & Drew Gulak
Analysis: ** It was a fine tag match with some cool highspots from the faces in there although they didn't really get any nearfalls where it looked like they might win. Clever ending to put over Enzo as a smart guy that figured out a way to win.
The Miz was shown walking backstage with Curtis Axel and Bo Dallas because they are up next.
(Commercial)
There was a clip from Stephanie McMahon verbally berating Kurt Angle earlier in the show only for The Shield to show up to praise Angle for doing a great job. This happened about 45 minutes earlier, yet WWE felt like we needed to see it again.
Angle was in his office with Finn Balor, Samoa Joe, Braun Strowman and Jason Jordan. Angle put Balor and Joe together to see if they can be a team (because they got into a brawl last week), so they are facing Gallows & Anderson. Angle told Jordan he took a lot of heat for naming Jordan to the team, so Jordan is going to face Bray Wyatt. Before Angle could say anything to Braun, he was cut off and Braun told him he wants Kane. Angle was hesitant, but he told Braun that in the main event of Raw, Braun Strowman will face Kane. Braun said "it's true, it's damn true" and he was happy about it.
Miz TV with Sheamus & Cesaro as guests
The Miz made his entrance with Bo Dallas and Curt "neckbrace" Axel by his side. Miz faces Baron Corbin or Sin Cara at Survivor Series.
The Miz said that Survivor Series is a chance for internet tough guy Baron Corbin to step in the ring with The Miz if Corbin can get by Sin Cara. Miz said that Corbin is a failure that couldn't cash in Money in the Bank and noted that Corbin wasn't even on Smackdown last week. The fans cheered as Miz continued to rip on Corbin. Miz said he will have a monumental victory tonight when he faces The Shield and he has two men by his side, his guests tonight…Sheamus and Cesaro aka The Bar.
Sheamus and Cesaro made their entrance. They are the Raw Tag Team Champions after winning back their titles last week. It's Sheamus/Cesaro vs. The Usos at Survivor Series.
The Miz congratulated Sheamus and Cesaro on their victory last week. Sheamus said they kept their eyes on the prize. Sheamus said that they weren't distracted by a surprise appearance by The New Day. Cesaro spoke with the mouthguard in his mouth again saying that all they cared about was taking back what belonged to them. They bragged about being three-time Raw Tag Team Champions.
Sheamus said they were the real Tag Team Champions of WWE unlike The Usos. Sheamus noted that The Usos won their Tag Team Championships on the B show Smackdown. Fans chanted "you look stupid" at Sheamus, so Miz did his "hand goes up, your mouth goes shut" routine. Miz told the fans to listen to the Raw Tag Team Champions and show them respect. Sheamus said they were the A Team Tag Team Champions, the Flagship Show Tag Team Champions, the Raw Tag Team Champions and Cesaro said they will jailbreak the Usos penitentiary.
The Miz said that they will take on the original Shield tonight with no glory hogging Kurt Angle there to bait and switch. Miz told his partners to think of the magnitude of this moment. Miz said The Shield had to set aside their betrayals, years of fighting eachother and all for the sole purpose of fighting them. Miz noted that this trio are the champions and he said this is their moment. Miz said that the happy reunion tour ends tonight. Cesaro and Sheamus said they don't just set the bar, they are The Bar.
Analysis: Good heel promo by the champions. The most shocking thing about that was that there was no interruption by anybody. It was just a simple way to have the heels talk about the tag match coming up later in the show. If this was Smackdown that would have been a two-minute backstage segment. Since Raw is an hour longer, they got about 12 minutes to do the promo.
A video aired of the Smackdown crew "invading" Raw three weeks ago.
There was a graphic showing The New Day accepted The Shield's challenge by commenting on Twitter, so the match is official now for Survivor Series: The Shield vs. The New Day.
The announcers shilled things still to come.
There's a WWE 24 special about Goldberg that's now on WWE Network. It debuted after Raw. I'm not a huge Goldberg fan, but those WWE 24 specials are well done.
PLUG TIME: Here's a look at 10 booking mistakes WWE has made this year, which I wrote exclusively for The Comeback. I know what you're saying: "Only 10?" Yeah. It could have been more, but I tried to limit myself. I try not to be too negative in general, but this is one of those years where I think WWE's creative team messed up quite a bit. Read all about it here.
(Commercial)
A tweet was shown from John Cena preparing for Survivor Series where he is from Team Smackdown.
Bray Wyatt made his entrance for his fist match on Raw in over a month after he dealt with a viral infection and missed some time.
Analysis: From a logic standpoint, Wyatt should be on Team Raw because he's a former WWE Champion, but it's not like anybody is going to say that on WWE TV.
Jason Jordan made his entrance to barely a reaction. The announcers bickered about him like usual with all of them agreeing Jordan can prove himself in a match like this against Wyatt.
Bray Wyatt vs. Jason Jordan
Wyatt missed a corner charge and Jordan came back with a dropkick. Wyatt hit a punch to the head followed by a running headbutt. Kurt Angle was shown watching on a monitor backstage in his office. Jordan sent Wyatt into the turnbuckle, shoulder tackle by Jordan and overhead belly to belly by Jordan sent Wyatt to the floor. Jordan went for a running attack on the floor, Wyatt moved and Jordan hit the barricade hard as the show went to break.
(Commercial)
Back from break, Wyatt was in control with a running senton splash for two. Wyatt weakened the knee, so Jordan was selling it a lot. Wyatt hit a uranage one armed slam that sent Jordan crashing hard into the mat. That looked like a rough landing. Jordan came back with a punch to the face. Wyatt wanted the Sister Abigail, Jordan slipped out of it and Jordan hit a ROLLUP OF DEATH~! for the pinfall win after about nine minutes.
Winner by pinfall: Jason Jordan
Analysis: **1/4 The match was solid for the time given. Wyatt looked motivated and Jordan was selling really well. That's why when people criticize Jordan to me I get it from a character standpoint, but in ring he's very good at taking a beating and then making the comeback. The finish was lame with the dreaded ROLLUP OF DEATH~! striking again, but that's no surprise since I didn't expect Wyatt to lose to Jordan's finisher.
Post match, Jordan had his hand raised as the winner of the match. Wyatt attacked with a forearm to the back. Jordan was on the floor, so Wyatt nailed him with a stiff clothesline. Wyatt sent Jordan's left knee into the steel ring post. Jordan sold it in a big way by looking like he was in a lot of pain. Angle was shown watching in the office with Stephanie McMahon and Angle was concerned about it. Fans chanted "thank you Wyatt" for it. Post match, Jordan had trouble walking and had to be helped by the referee.
Analysis: Cheap heel attack from Wyatt to put a question mark on Jordan's status at Survivor Series.
Lesnar and Heyman up later to talk about Styles.
(Commercial)
Jordan was shown in the locker room with Angle checking on him. Jordan had an ice pack on his left knee. Angle said he needs Jordan at 100% not 90%. Jordan told Angle not to do this because he's been waiting for this opportunity his entire life. Jordan: "I deserve this…dad." Angle was shown thinking about what Jordan said as the scene ended.
Analysis: This could be a turning point for this storyline in terms of giving us something more interesting than the average stuff so far.
Let's Hear From Brock Lesnar…But Really Paul Heyman
Brock Lesnar made his entrance with Paul Heyman by his side. They entered the ring with Lesnar smiling. Lesnar had a bit of a beard. A clip aired from Smackdown showing AJ Styles winning the WWE Championship last Tuesday on Smackdown in Manchester, England. The fans did a "AJ Styles/Suplex City" chant.
Heyman did his usual intro with the fans chanting along. Heyman said he was there to offer up five selling points why we should watch Survivor Series.
1) Heyman said it's the first time a WWE Universal Champion will face a WWE Champion and the first time Lesnar will face AJ Styles. Heyman said this may be the only time that Lesnar ever steps into the ring with AJ Styles. Heyman re-iterated if you want to see this match it happens this Sunday night on WWE Network.
2) Heyman's second point was that he wanted to see Lesnar vs. Styles. Heyman said that this year alone we have seen Lesnar against people bigger and stronger, but nobody that is better than Lesnar. Heyman put over Styles' skills by saying that "speed kills" for Styles.
3) The third point was interrupted by the fans chanting "she said yes" because apparently there was a marriage proposal in the crowd. Heyman said that she only said yes because she's never been up close to a beast like Brock Lesnar! The crowd cheered. Heyman said interrupting his promo is like stepping into a ring with Brock Lesnar – you ain't got a chance. Crowd cheered that too.
Analysis: That was hilarious! Heyman did a good job of firing back on them, which is no surprise because Heyman is always capable of having a clever response to people trying to throw him off. Congrats to the happy couple as well.
Heyman continued that on to say that Heyman might be the best in-ring performer of this generation and said some might say Finn Balor is, so he'll let them fight it out another time. Heyman talked about Styles had a lot of momentum and that is respected and admired. Heyman spoke about how the good old boy from Georgia is going to step into the ring with the 6'3" carnivore Brock Lesnar. Heyman noted that Lesnar is the #1 champion in WWE then, now and forever. Heyman said those are the odds that Styles has to overcome.
4) Heyman said if you want to see a Rocky story come to life he gives us AJ Styles. The fans chanted "AJ Styles" for him. Heyman claimed that Styles is the ultimate underdog that has scored victories over guys like John Cena, Shane McMahon and Jinder Mahal. That's not that impressive other than Cena. He should have said Kevin Owens.
5) Heyman told Styles that he can't survive Suplex City and the onslaught of the conqueror. Styles claimed Styles won't be able to survive the F5. Styles said at Survivor Series, Styles will be victimized and conquered by the reigning, defending Universal Champion Brock Lesnar. Heyman tossed the microphone and that was it.
Analysis: Every time Heyman does those promos it's usually good and this was no exception. However, I'd love it if Lesnar grabbed the microphone at the end of it to say he's going to kick AJ's ass or something along those lines. Give us something from Brock that's more than just him looking ahead.
A graphic reminded us that it's Lesnar vs. Styles at Survivor Series.
The Shield vs. Miz, Sheamus & Cesaro is up next.
A commercial aired for NXT Takeover War Games on Saturday on WWE Network. I'm going to write a live review of it on TJRWrestling.net and I'm looking forward to it.
(Commercial)
The heel trio of Miz, Sheamus and Cesaro were already in the ring along with Bo Dallas and Curtis Axel. The reason for that is we already saw their entrance earlier in the show.
The Shield made their entrance coming through the crowd. It was funny because the WWE security guard shoved some fan out of the way. I think the guy got too close and the bald security guy pushed him back.
Analysis: This match started right around the halftime of the NFL game. That's why it is in this spot where WWE knows some fans of the football game may tune into Raw.
The Shield (Roman Reigns, Seth Rollins & Dean Ambrose) vs. The Miz, Sheamus & Cesaro (w/Curtis Axel & Bo Dallas)
The Shield started out on fire with plenty of quick tags. Cesaro hit Ambrose with hard chops, so Ambrose walked to the other corner and Ambrose hit him with some chops. Cole noted that Ric Flair was backstage earlier today. Flair lives in Atlanta, so that's great to hear. Rollins tagged in with a punch to Cesaro off the top. Ambrose hit a double axe off the top on Cesaro. The heels took control as Sheamus pounded away on Ambrose in the corner. Miz sent Ambrose into the turnbuckle. Booker was talking about his day in Survivor Series, then talked about Survivor Series starting in 1987 and Graves noted he was only 3 at the time. Sheamus slapped on a headlock on Ambrose as the heels remained in control. Ambrose hit a knee to Sheamus, Rollins with a dropkick and Reigns hit a clothesline that sent Sheamus out of the ring. Cesaro was on the floor too, so Rollins and Ambrose hit slingshot dives over the top to take out Sheamus and Cesaro on the floor. Miz backed away from Reigns. Rollins sent Dallas into the barricade. Ambrose nailed Axel with a punch to knock him down. Miz ran away through the crowd to avoid an attack from The Shield. The show went to break there.
(Commercial)
Back from break, Miz was back in the ring working over Rollins. Miz sent Rollins out to the floor. Rollins got back in the ring with Miz and Rollins hit a clothesline. Sheamus tagged in, Rollins got an inside cradle on Sheamus and that got a two count. Rollins nailed Sheamus with back elbows, Sheamus stunned Rollins' neck across the top rope and Sheamus went up top with a move that didn't connect as Rollins knocked him down. Reigns got the hot tag against Cesaro with a running clothesline. Reigns hit the ten clotheslines on Cesaro with the crowd chanting along. Cesaro and Reigns each hit boots to the face with Reigns following up with a Samoan Drop. Miz held onto Reigns' foot, so Ambrose took out Miz with a suicide dive. Cesaro uppercut to Reigns, Sheamus knee to Reigns and Cesaro launched Reigns into the air for an uppercut. Ambrose pulled Sheamus off the apron and Rollins took out Sheamus with a suicide dive. Reigns nailed Cesaro with a Superman Punch. Reigns went for the Spear, but Cesaro hit an uppercut. Reigns sent Cesaro into the corner, Miz tagged in, Reigns nailed Cesaro with a Superman Punch. Miz got a rollup on Reigns for two. Miz wanted the Skull Crushing Finale, but Rollins hit a flying knee off the top. Ambrose hit Dirty Deeds on Sheamus. The three Shield guys were in the ring with Miz. Reigns hit a Spear. Rollins and Ambrose picked up Miz for the Reigns Powerbomb that is a Triple Powerbomb and Reigns covered Miz for the win after 15 minutes.
Winners by pinfall: The Shield
Analysis: ***1/4 That was fun because it's been three years since I got to review a Shield tag match. They were always delivering three star plus tag matches, so it felt good to see it again. Reigns was put in the superman spot as the guy that wasn't in the early part of the match and got to clean house after the hot tag. I really liked how Rollins and Ambrose had some cool spots to do their dives to the floor while also doing what they could to prevent tags. Miz did well in terms of being the chickenshit heel that was scared at the end when he knew what was coming. I don't think anybody watching this show thought that Miz, Cesaro and Sheamus had a shot to win. There was no way WWE was going to have The Shield lose their first tag match in three years.
Post match, The Shield celebrated their win. They face The New Day at Survivor Series.
They showed images from TLC with Kane attacking Strowman leading to Strowman getting tossed into the garbage truck.
Kane did a promo saying that he remembers the sound of the garbage truck crushing Strowman's body, which he called a "true symphony of horrors." Kane said that there are worse things in life than death and that's Kane.
Still to come: Kane vs. Braun Strowman.
(Commercial)
Kurt Angle Has Survivor Series On His Mind
Kurt Angle was in the ring speaking about how earlier tonight, Stephanie McMahon mentioned you have to make decisions when you're a leader. Angle said he had to make a decision that was the toughest of his career. Angle spoke about how his son Jason Jordan was injured earlier in his match against Bray Wyatt. Angle said that as the leader of Raw's team at Survivor Series, he can't allow his son Jason Jordan to compete. Angle said he decided to name a replacement.
Jordan limped down to the ring with a microphone in hand. Jordan said that he worked his entire life to get to this point. Jordan said this would be the first time that he got to fight side by side with his father. Angle told him he can't do it because Jordan is injured. Jordan said by Sunday he'll be fine. Angle told him he needs him 100%. Jordan said that Angle was injured and Angle won a freakin' gold medal. Jordan told Angle he's just like him and he can do this. Angle told him it's not worth it. Jordan said that he has emulated Angle his entire life in high school and college. Jordan told Angle that he was his idol. Jordan made the point that Angle didn't pick him out of favoritism, he picked Jordan because he was the best option and pleaded with Angle not to take that away from him. Some fans were booing, but not that loud. Jordan said he won't get another chance like this. Jordan said it was an honor to represent Raw and the superstars in the back. Jordan told him not to take away the opportunity to take away the chance to compete with his father (Angle) for the first time.
Stephanie McMahon interrupted: "Give me a break!" She stood on the ramp. Stephanie told Angle not to consider this and to make the announcement. She told Angle to do it now. She went to the back. Angle had a tough time saying it.
Triple H's music hit and the crowd went wild for the on screen Chief Operating Officer, who hasn't been on Raw regularly since before WrestleMania. Triple H was in a suit. Cole reacted to it in a big way with a loud "OH MY GOD!" Triple H got in Angle's face. Triple H told Angle if he won't make the damn announcement, he will.
Triple H: "The fifth member of Team Raw is…me!" The crowd cheered and some chanted "yes" as Hunter stared at Angle.
Triple H went over to Jordan. Kick to the gut and Triple H hit Jordan with a Pedigree. Triple H left while Angle checked on Jordan.
Analysis: That was awesome. The Triple H part I mean. Some of the acting involved in there with Jordan pleading with Angle was painful to watch in terms of some of the dialogue, but Jordan did the best he could with it. The problem is that Jordan's not that good of a talker/actor at this stage in his career, so it's hard to be that invested in what he said. I can see from his character's point of view wanting Angle to not give up on him while he's hurt, but maybe they had Jordan talk too much. Things picked up with Triple H walking out there. Huge pop for that. Triple H announcing himself on the team could lead to a major storyline against Angle leading to a big match between them possibly at a WrestleMania. Maybe the long-term plan is Jordan against Angle after all of this. I don't know where it's going yet, but I am intrigued by this twist to the Angle/Jordan story because it was boring for a while. Replacing a midcard guy with a legend like Triple H is significant and just makes Survivor Series that much more interesting. There's really nothing on the line in the elimination tag matches, but I like the star power in the match.
(Commercial)
A replay aired of Triple H announcing himself on Team Raw and hitting a Pedigree on Jason Jordan.
Finn Balor made his entrance first followed by Samoa Joe. Gallows and Anderson entered. Joe shoved down Balor before the match, but then they worked together.
Finn Balor & Samoa Joe vs. Luke Gallows & Karl Anderson
There was a quick mention by Graves noting the history of Balor with Gallows & Anderson (Bullet Club in Japan). There was a spot where Gallows was going to attack Balor from behind, but Joe was there to save his partner with a clothesline on Gallows.
(Commercial)
Back from break, Balor hit a leaping kick to the head of Anderson. When Balor went up top, Gallows distracted and Anderson crotched Balor on the top rope. Gallows nailed a standing side kick on Balor. Anderson grounded Balor with a headlock. When Balor got up, Anderson knocked him down. Anderson with an armbar. Balor got free again, so Anderson hit him with a spinebuster to knock him down for a two count.
(Commercial)
Back from break, Gallows was working on Balor, but Balor nailed him with a jumping kick to the head. Joe got the hot tag on Anderson with an atomic drop followed by a kick and a senton splash. Joe hit a leaping kick to the head of Anderson. Balor went up top, Joe sent Gallows out of the ring and Balor with a running kick to Gallows. Joe with a uranage slam on Anderson followed by a suicide dive into a forearm on Gallows on the floor. Balor hit a Coup de Gras double foot stomp off the top onto Anderson for the pinfall win after 13 minutes.
Winner by pinfall: Finn Balor & Samoa Joe
Analysis: **1/2 The match was okay with an excellent final couple of minutes when Joe got the hot tag. It was weird to see a 13-minute match with two commercials in it. They could have timed it better. It was a bit slow paced early on, but the pace picked up and they built to an exciting finish. No surprise that Balor and Joe got the win since they are in a big match at Survivor Series while Gallows and Anderson aren't even on the show.
Post match, Joe walked straight up the ramp without celebrating while Balor had his hand raised in the ring.
Analysis: They got over the point that Joe was willing to work with Balor, but they were not allies.
The announcers went over the Survivor Series lineup:
WWE Universal Champion Brock Lesnar vs. WWE Champion AJ Styles
Team Raw Men's Team: Kurt Angle, Triple H, Samoa Joe, Braun Strowman & Finn Balor vs. Team Smackdown Men's Team Shane McMahon, Randy Orton, John Cena, Shinsuke Nakamura & Bobby Roode
Team Raw Women's Team: Alicia Fox, Asuka, Nia Jax, Sasha Banks & Bayley vs. Becky Lynch, Carmella, Tamina, Naomi & Charlotte Flair
Intercontinental Champion The Miz vs. United States Champion Baron Corbin (or Sin Cara)
Raw Tag Team Champions Sheamus & Cesaro vs. Smackdown Tag Team Champions The Usos
The Shield (Roman Reigns, Seth Rollins & Dean Ambrose) vs. The New Day (Big E, Kofi Kingston & Xavier Woods)
Raw Women's Champion Alexa Bliss vs. Smackdown Women's Champion Natalya (or Charlotte Flair)
Analysis: I think Charlotte will win the Smackdown Women's Title tonight. They didn't mention Enzo vs. Kalisto on the Kickoff Show. I'll have an in-depth preview posted on Friday.
Alexa Bliss was interviewed by Charly Caruso backstage. Bliss claimed that Smackdown became the B show when she moved to Raw. Alexa claimed she usually just DVRs Smackdown and forgets to watch it, but maybe tomorrow she'll watch it live, which is tease that she'll see Natalya vs. Charlotte in person.
Analysis: Typical Bliss promo acting like she's better than everybody. Maybe she can mock all the old people in the men's Survivor Series match? Nope. They won't do that.
Strowman vs. Kane is next.
(Commercial)
This week on 205 Live they advertised a celebration for Kalisto's birthday.
Kane made his entrance. Replays aired again of Kane attacking Strowman at TLC several weeks ago leading to this match.
Braun Strowman got a nice ovation for his entrance since he is now a face.
Kane vs. Braun Strowman…was not officially a match
Strowman stared at Kane. The ref didn't ring the bell as Kane threw a punch. Strowman stomped away on Kane. It's so awkward seeing the ref telling Strowman to stop when the bell never rang for some reason. Angle alert and I don't mean Kurt. They fought outside the ring with Strowman hitting Kane with punches. Strowman hit Kane in the back with a forearm. Graves mentioned the match hadn't even started as they battled outside the ring. Kane sent Strowman into the steel steps. Kane brought out a table from under the ring and set it up on the floor. Kane grabbed a chair and hit Strowman in the back two times. Strowman fought out of choke hold, picked up a chair and Strowman hit Kane in the back two times. Strowman teased a superplex off the top through the table on the floor, but there was no way they were going to do that spot. Headbutt by Strowman sent Kane into the ring. Strowman hit Kane with a double axe off the middle rope. No reaction. Strowman picked up Kane and gave him a Running Powerslam through the corner of the ring. I mean, they went through the ring.
Now you see them… NOW YOU DON'T! WHAT JUST HAPPENED?!#RAW@KaneWWE @BraunStrowman pic.twitter.com/wyjZvtKTq4

— WWE (@WWE) November 14, 2017
The crowd reacted to that in a big way. They were dead for most of this, but that spot drew a nice reaction.
Analysis: It was not a match, so there's no reason for me to rate it. This was just an angle to further this storyline of Kane and Strowman continuing their battle as monsters on Raw. I thought the segment was boring with the crowd not really into it at all except for the chair spots. The ending spot worked in the sense that it woke up the crowd. Also, that's why they didn't do a regular match because they planned that big spot to end the match and if they did a regular match they would have messed up that spot.
The show ended with a shot of the side of the ring where the guys went through it and that was the end of Raw.
WWE posted this post Raw video of Strowman emerging from underneath the ring. Strowman did his loud yell to end it.
EXCLUSIVE: @BraunStrowman emerges from UNDERNEATH the ring! #RAWpic.twitter.com/7Redrhsmzx

— WWE (@WWE) November 14, 2017
Analysis: Weird way to end the show. The problem with that kind of ending is they've done similar things with the broken ring spot that Strowman did with Big Show and this is nothing in comparison to that. The ring is only two feet off the ground. There's a bigger landing if you take a bump off the top rope into the ring if you really think about it. However, the crowd did react to this in a big way, so at least one spot out of this ten-minute fight won the crowd over.
Three Stars of the Show
Triple H
Paul Heyman – For what he said during the marriage proposal
The Shield
The Scoreboard
5.5 out of 10
Last week: 7
2017 Average: 5.83
Average since brand split starting July 25/16: 5.80 (Smackdown is 6.63)
Last 5 Weeks: 7, 4.5, 5.5, 6.5, 5.5
2017 High: 8 (April 3)
2017 Low: 4 (Jan. 9, Feb. 27 & June 12)
Final Thoughts
I give it a 5.5 out of 10.
It was a tough show to rate because promos were solid and they pushed most Survivor Series stories well, but there were some boring segments too.
They did a really good job in telling the story with Angle, Jordan, Stephanie and Triple H. I feel like this could be the start of a bigger angle whether it leads to Angle vs. Triple H or Angle vs. Jordan down the road.
Most of the talking segments made sense in terms of having a place on the show. The only thing I would have scrapped was the Miz TV promo that felt unnecessarily long.
In terms of in-ring action, it was below average. Just not enough good matches this week, so that's what makes it an average 5.5 out of 10 show instead of something like 7 out of 10.
Paul Heyman's reaction to the marriage proposal was my favorite part of the show. That was hilarious.
THIS SUNDAY: Just look at this.#SurvivorSeriespic.twitter.com/3KbE1LNEPr

— WWE (@WWE) November 14, 2017
The next WWE PPV is Survivor Series this Sunday, November 19. Here's what we know.
Universal Champion Brock Lesnar vs. WWE Champion AJ Styles
Raw's 5 men (Kurt Angle is the captain of the team with Braun Strowman, Finn Balor, Samoa Joe & Triple H) vs. Smackdown's 5 men (Shane McMahon is the captain of the team with Randy Orton, Shinsuke Nakamura, Bobby Roode & John Cena)
The Shield vs. The New Day
Intercontinental Champion The Miz vs. United States Champion Baron Corbin (or Sin Cara)
Raw Tag Team Champions Sheamus & Cesaro vs. Smackdown Tag Team Champions The Usos
Raw Women's Champion Alexa Bliss vs. Smackdown Women's Champion Natalya (or Charlotte Flair)
Raw's 5 women (Alicia Fox is the captain with Nia Jax, Asuka, Sasha Banks & Bayley) vs. Smackdown's 5 women (Becky Lynch is the captain with Charlotte Flair, Naomi, Tamina & Carmella)
Cruiserweight Championship (Kickoff Show): Enzo Amore vs. Kalisto
It's a four-hour show with a two-hour Kickoff Show. I doubt I'll watch any of the Kickoff Show. I plan on writing a live review on Sunday night too.
—
That's all for this week. See ya next time for the Smackdown review.
Go Los Angeles Rams, Toronto Raptors and Toronto Maple Leafs.
You can contact me using any of the methods below. Thanks for reading.
John Canton
Email: mrjohncanton@gmail.com
Twitter: @johnreport