The John Report: The WWE Raw Deal 09/11/17 Review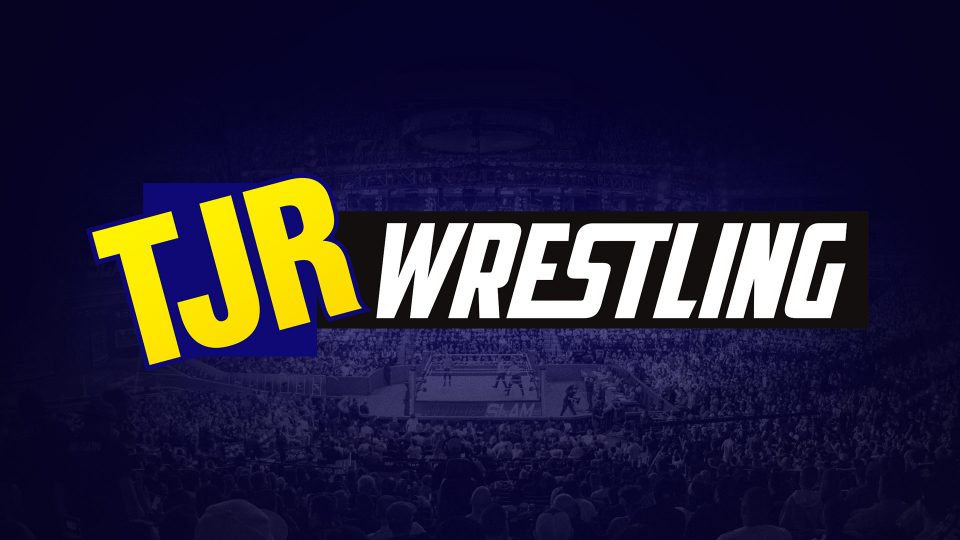 Live from Anaheim, California this is the Raw Deal for episode #1268. Follow me on Twitter @johnreport.
The show began with a moment of silence for the lives lost 16 years ago on September 11, 2001. There was text on the screen about what happened that day. It ended with these words: "Freedom is not free." Fans chanted "USA" after it was over.
The Raw intro video aired. That's not an every week thing anymore, but it's part of the show most weeks.
This week on Raw: Universal Champion Brock Lesnar is there and John Cena vs. Braun Strowman.
Roman Reigns made his entrance for the first match of the night. Plenty of boos for him with some cheers mixed in. Reigns vs. Cena is a big match at No Mercy on September 24.
Analysis: Second week in a row where Raw started off with a match. Thank you WWE for going against the usual trend of starting with a repetitive 15-minute promo to begin Raw.
Jason Jordan got a mild reaction. I like him, but the fans aren't responding to him much yet. Highlights aired of Jordan's match against Cena last week that was pretty good with Cena ending up as the victor. Reigns wondered why it took "over 20 minutes to beat a rookie" even though the match went about 12 minutes and calling Jordan a rookie is silly.
Roman Reigns vs. Jason Jordan
The bell rang as Cena was shown backstage watching the match on a television. Reigns started with some punches, but Jordan caught him and hit an overhead belly to belly suplex. Jordan whipped Reigns into the turnbuckle and Reigns came back with a running clothesline. Reigns followed up with clotheslines in the corner and a boot to the face. Jordan slapped on a Crossface submission, Reigns went to the floor and the show went to break.
(Commercial)
Back from break, Reigns knocked Jordan down with a headbutt followed by a hard whip into the turnbuckle. Reigns got two counts with a vertical suplex and a Samoan Drop. Jordan came back by catching the leg of Reigns and hitting an overhead exploder suplex to take down Reigns. Jordan hit a hard clothesline for a two count. They had a bit of a slugfest leading to Jordan hitting a dropkick. Reigns punched him to avoid a suplex, Jordan ducked a punch and hit a belly to back suplex for two. Jordan hit a shoulder tackle in the corner followed by two Northern Lights suplexes in a row with a bridging pin for two. Jordan had a stunned look on his face with Booker saying, "put the rocket on this kid" which is a reference to wanting to give him a push. Jordan slapped on the Crossface submission again with Reigns fighting it and Reigns got his hand on the bottom rope. Back to their feet, Jordan missed a shoulder tackle after Reigns moved leading to Jordan hitting the ring post. Reigns hit the Drive By dropkick on the apron. Back in the ring, Reigns hit a Superman Punch. Reigns hit the Spear and covered for the win after about 15 minutes.
Winner by pinfall: Roman Reigns
Analysis: ***1/4 That was pretty good with the crowd getting behind Jordan more than they have in any of his previous Raw matches because he was against Reigns, who is obviously not liked by the fans. It went a few more minutes than Jordan vs. Cena did as well, so it took Reigns longer to beat Jordan. This is a good way to book Jordan because it focuses on his athleticism in the ring without having him to cut promos, which isn't a strength of his. The crowd can get behind him in the ring because he wrestles at a fast pace with believable offense. Those double Northern Lights suplexes are impressive. Reigns getting the win was no surprise on the road to the big match with Cena at No Mercy. I'm surprised that they would get 15 minutes for the match because it doesn't make Reigns look as impressive by having him take more time to beat Jordan. It's good for Jordan, though, so that's a positive because I want Jordan to succeed as a singles wrestler.
Post match, Reigns went up to Jordan and shook his hand with the announcers putting over the respect story.
Cena was shown backstage watching on the television. Charly Caruso asked Cena if he had any thoughts on that, so Cena said he does have some thoughts and that he's going to the ring to say it to Reigns.
(Commercial)
John Cena made his entrance to the usual mixed reaction with a lot of cheers. Reigns was waiting in the ring for him. Cena got two microphones from ringside. He handed one of them to Reigns.
Let's Hear From Cena And Reigns
Cena said the microphone is not a nightstick for his tactical pants, it's a microphone. Cena said that last week, Reigns was upset that the "rookie" Jason Jordan almost beat Cena and here we are a week later where Jordan almost beat "the guy." Cena said Reigns had some explaining to do. Cena mocked Reigns saying he should just say one sentence while saying things like "cuz it's my yard" and "believe that."
Reigns said he was having a great match while saying Cena knows nothing about it. Reigns said that he's had more great matches in two years than Cena's had in his whole career. I don't agree with that. Cena said that you can't pin this on him because Reigns is burying himself. Cena told Reigns he's got a lot of skill, but he's got his head so far up his ass he's like a human centipede. Good line. Cena claimed that he is there to cut Reigns down to size since nobody has done that. Cena spoke about how he challenges himself every day to try everything while Reigns feels like he has already made it, so Cena told him when you feel like you made it is the beginning of the end. Cena told Reigns he will learn what real failure is all about with Cena telling Reigns that he has failed against Cena. Cena said "the guy" steps up, stays sharp and does his homework, which is what Reigns should have done before he got out there. Cena said if Reigns really is "the guy" then he'll show Cena something, but looking at him now, Reigns ain't got it in him and Cena told him No Mercy will be a cakewalk. Cena teased leaving.
Reigns told Cena to bring his "bitch ass" back in the ring. Reigns said that usually another superstar calls out Cena to make a name for themselves, but Reigns pointed out that Cena came to Raw to call Reigns out. Reigns bragged about how maybe it's because he has been selling the tickets that Cena hasn't been selling for the last five years. Reigns claimed that ticket sales are great, revenue is sky high and WWE can make it without Cena, which is why Cena doesn't like Reigns. Reigns told Cena that WWE doesn't need Cena while telling Cena that he needs WWE because Cena can't make it in Hollywood. Reigns laughed and said Cena needs help while adding "I know a guy." That's a reference to The Rock. Reigns said that Cena can say whatever he wants to say, but it will mean nothing because he can't back it up.
Cena said sometimes when people push you over the line, you have to fight fire with fire. Cena: "At No Mercy, consider me like a drug test holmes…(pause)…you ain't getting past me." The crowd let out a big "ooohhh" for that as Cena dropped the microphone. Cena was referencing Reigns getting suspended last year for failing a Wellness Policy test that caused Reigns to miss 30 days, so that's why it drew a big reaction. Reigns actually smiled about it as Cena's music played and he left.
Analysis: It was another excellent promo from these two with a strong ending from Cena. There were some factual errors in the promo because business is down for WWE this year compared to other recent years, which is why they have budget cuts like cutting pyro from their shows and cancelling nearly every WWE Network show they created. Cena was moved to Raw to provide a boost in the ratings since he is still the biggest draw in the company. The line about the drug test was a strong way to end it. That's not mentioned on WWE TV usually, so it was a creative way to have Cena make things more personal. The crowd reacted to that in a big way. I fully expect Reigns to win at No Mercy although if Cena wins that could set up a rematch at a later date, so that's not a bad thing. What I really like about this feud is that they haven't had a brawl or done anything physical. It's all about verbal sparring so far, so it builds up the anticipation for their No Mercy match.
Sasha Banks was shown walking backstage because she is up next.
(Commercial)
A video aired about kids from a children's hospital talking about how they are WWE superstars that are going to work together to kick cancer's butt. Visit ConnorTheCrusher.com for more to support WWE's efforts during pediatric cancer month.
Sasha Banks entered to face Emma, who was already in the ring. Highlights aired from last week. At No Mercy it's Alexa Bliss vs. Sasha Banks vs. Emma vs. Nia Jax for the Raw Women's Title.
Sasha Banks vs. Emma
Alexa Bliss, the Raw Women's Champion, is on commentary for this match.
Banks with an arm drag that sent Emma across the ring leading to Emma getting a pinfall for two. Banks ran the ropes and Emma hit a clothesline. Nia Jax walked out in her street clothes to stare at the other women. The show went to break.
(Commercial)
Back from break, Jax was on commentary along with Bliss. Emma hit a double arm suplex on Banks for a two count. Jawbreaker by Banks leading to a two count. Banks sent Emma face first into the turnbuckle, weak looking clotheslines from Banks and a dropkick. Banks with a headscissors takedown. Emma got a boot to the face followed by an arm drag into the turnbuckle. Running splash in the corner by Emma got a two count. Emma tried to do more, but Banks trapped her in the Bank Statement submission for the tapout victory after 8 minutes.
Winner by submission: Sasha Banks
Analysis: *1/4 Easy win for Banks after some decent offense from Emma, but there was no point in the match where it looked like Emma was going to win. Went about three minutes longer than I would have expected. The crowd didn't care. It would have been better if Emma won by cheating because she needs the wins more.
Post match, Banks did some staring towards Jax and Bliss.
A video package aired showing highlights from last week's Raw main event where Braun Strowman beat Big Show in a very entertaining Steel Cage match.
Up next is Brock Lesnar with Paul Heyman.
(Commercial)
Let's Hear From Brock Lesnar But Really Paul Heyman
Brock Lesnar, the Universal Champion, made his entrance along with his advocate Paul Heyman. It's less than two weeks until No Mercy on September as Lesnar will face Braun Strowman. Graves said that Lesnar is an underdog going into that match. Lesnar got a superstar reaction with a lot of cheers.
Heyman did his usual intro with the crowd chanting along. Heyman said his job this evening is to sell you on something that has already been sold. Heyman reminded us that at No Mercy he defends the Universal Championship against Braun Strowman. That led to Heyman saying that for the first time since Lesnar faced Undertaker at WrestleMania (three years ago), the odds are against Lesnar. Heyman pointed out that Strowman put Lesnar through two announce tables on SummerSlam and dumped a third table onto Lesnar. Heyman added that Strowman is bigger and more powerful than Lesnar, but he wondered if Strowman was better than Lesnar. Heyman yelled about how Strowman has to rip away that title from Lesnar. Heyman said that this reminds him of Lesnar in 2002 when he destroyed guys like The Rock, Hulk Hogan, Ric Flair, Rob Van Dam and The Undertaker while Heyman noted that Strowman is going to try to victimize and conquer John Cena. Heyman wondered if Strowman was going to be ready to enter Suplex City. Heyman did the UFC thing of asking Lesnar if he's ready, so Brock said he was ready and Heyman called out Strowman to ask if he was ready. Here comes Strowman.
Analysis: Heyman did such a great job of not just putting over his client Lesnar, but also talking about how Strowman is like the favorite in the match against Lesnar. It really gives Strowman credibility as a challenger to have Heyman praise him as much as he did.
Strowman went into the ring, Lesnar went for a suplex, Strowman got out of it and pounded him. Lesnar fought back with a German Suplex and Strowman popped right up. Strowman stared right at him as Lesnar looked stunned. Fans chanted "holy shit." Strowman hit a Chokeslam on Lesnar. Running Powerslam by Strowman on Lesnar. Strowman held up the Universal Title with his foot on Lesnar's chest as Lesnar was out in the ring. Strowman put the title on Lesnar's chest and left.
Analysis: That put over Strowman in a big way like every interaction they have had since SummerSlam. It's a great way to book the feud because it makes the challenger Strowman look like a legitimate threat to Lesnar. I think that's the right way to set up this match with WWE painting the picture that Strowman might leave with the title. Am I picking Strowman? Nope. I think Lesnar will retain although I'd prefer a victory for Strowman so that there's a more active champion. I just think WWE is set in their ways in wanting Lesnar to hold the title until WrestleMania to drop it to Reigns.
Later on Raw there's Miz TV with Enzo Amore as the guest.
Bray Wyatt is up next.
(Commercial)
The Raw announce team of Michael Cole, Corey Graves and Booker T were shown on camera. Cole talked about the awful hurricanes in Texas/Louisiana (Harvey) and Florida (Irma) that have hit the US in recent weeks. Booker talked about how his hometown of Houston is going to recover. Graves plugged the Red Cross telling people to donate there if you want.
Goldust made his entrance to lose a match…err…have a match. Did they already drop the story of him having a protégé? Guess so.
Bray Wyatt did a promo on the video screen saying he used to think Goldust was bizarre and different. Wyatt said now Goldust is a man that's afraid that is hiding behind his paint. Wyatt told him to run.
Bray Wyatt vs. Goldust
Wyatt bailed to the floor early, so Goldust hit a clothesline on the floor. Back in the ring, Wyatt decked Goldust with a clothesline of his own. Running senton missed by Wyatt. Goldust dumped Wyatt to the floor followed by a diving attack by Goldust to take out Wyatt on the floor. Wyatt sent Goldust spine first into the ring post while he was on the apron. Wyatt hit a running cross body block. Sister Abigail hit for Wyatt to win the match after two minutes.
Winner by pinfall: Bray Wyatt
Analysis: * Quick match to put over Wyatt. Goldust got in some brief offense, but the outcome was never in doubt.
Wyatt had a white towel in his hands. Wyatt wiped the gold and black face paint off of Goldust's face with the crowd booing. Wyatt said he's just like Finn Balor because he's just a man. Balor ran out to the ring for the save, so Wyatt left the ring to avoid a confrontation. Balor and Wyatt exchanged stares.
Analysis: The booking of that segment was weird because Goldust has been a heel for several months, yet it was booked to make him look like a sympathetic character. Balor vs. Wyatt is set up for No Mercy already, so it was just a quick way to tease it.
Sheamus and Cesaro were interviewed by Charly Caruso backstage. Sheamus and Cesaro said that Gallows and Anderson are a better team than Rollins and Ambrose. Sheamus noted that it's easy to be a team when things are going your own way, so Cesaro said the real test will be at No Mercy. Cesaro said that Rollins and Ambrose are selfish and self serving. Sheamus said that Rollins and Ambrose will do what they usually do by throwing eachother to the wolves. They ended it with their "we are the bar" catchphrase.
Analysis: Solid promo from one of WWE's best tag teams.
Commercial aired for Mae Young Classic finals on Tuesday at 10pmET following Smackdown.
(Commercial)
The team of Seth Rollins and Dean Ambrose, Raw's Tag Team Champions, were on commentary for the next match.
Luke Gallows and Karl Anderson made their entrance.
Cesaro and Sheamus entered. They argued with Rollins and Ambrose, which led to a brawl. Gallows and Ambrose joined the fight. The four heels worked together to knock down Rollins and Ambrose. That led to Sheamus and Cesaro brawling with Gallows and Anderson. Everybody started brawling, so agents and officials broke it up to end the scene.
Analysis: No match. Just a predictable brawl to tease another match later in the show.
The announcers plugged other things to come.
(Commercial)
Replays aired of the tag teams fighting on the stage.
Rollins and Ambrose were in the "office" with Angle. The champs wanted a match with all of them. Angle told them to find two partners to face Anderson, Gallows, Cesaro and Sheamus.
A video aired to inform us that undefeated NXT Women's Champion Asuka is coming to Raw. There was a shot of her wearing a mask like her entrance video. It just said "Asuka coming soon."
Analysis: It's no surprise that she is headed to Raw and I think it's great for the Raw women's division. Asuka's an awesome talent.
Nia Jax and Alexa Bliss were backstage. Bliss complained about how Asuka is just another woman coming after her title. Bliss sucked up to Jax by saying No Mercy should be the two of them in a one on one match. Bliss claimed that Kurt Angle doesn't realize they are best friends. Jax said that they are not best friends. Bliss said sorry about slapping Jax last week and wondered if they could go back to being best friends. Jax said you may not want to be her friend because Nia talked to Kurt and it's Jax vs. Bliss in a one on one match next week.
Analysis: Raw ended a few weeks ago with Jax slamming Bliss and I thought it might mean that Bliss would turn face, but there's no sign of that. Bliss is still sucking up to Jax because they are telling the story that Bliss wants Jax as an ally rather than a rival.
Elias was shown walking backstage because he's up next.
(Commercial)
Elias was in the ring doing one of his songs. It was the usual song about trashing the city he was in saying the best thing to do in Anaheim is pack your bags and leave. Elias also referenced the Mighty Ducks and rhymed it with "Anaheim sucks." Kalisto's music interrupted it.
Elias vs. Kalisto
Kalisto hit a cross body block followed by a kick to the face that sent Elias to the floor. Kalisto hit a dive over the top to take out Elias on the floor. Elias came back with an arm wringer that sent Kalisto's shoulder into the ring apron. Lefty clothesline from Elias. Arm bar applied by Elias. Kalisto broke free and hit a Tornado DDT for a two count. Kalisto went for a hurricanrana type move and Elias hit a stiff Powerbomb for a two count. That was a great counter. Elias hit his Drift Away neckbreaker to win in about four minutes.
Winner by pinfall: Elias
Analysis: *1/4 Clean win for Elias as expected. The Powerbomb spot was good. Kalisto got some offense in, but it was obvious Elias was going to win as soon as it started. If I wasn't writing a review I would have hit fast forward.
A replay aired of Strowman getting the upper hand on Lesnar earlier in the night.
Strowman vs. Cena up next.
(Commercial)
John Cena made his entrance. It was the usual energetic entrance from Cena. As we know, Cena faces Roman Reigns at No Mercy on September 24.
Braun Strowman made his entrance to a good reaction. He's booked like a heel, but he is cheered a lot.
Analysis: Why do that match early in the show rather than in the main event? Because every week the Raw viewership numbers come in to reveal that hour three is the worst of the three hours and if you put this match on last, less people will see it. Plus, it was counter programming to the two NFL games that were on ESPN on Monday. I'm not saying that's the way I would do it, but I can understand WWE's point of view.
John Cena vs. Braun Strowman
They locked up with Strowman shoving Cena out of the ring. Cena ran the ropes, so Strowman knocked him down with a shoulder tackle and a splash in the corner as Reigns was shown watching a television backstage. The announcers were really putting over Strowman strong as Strowman hit a clothesline. Cena dropkick on Strowman did nothing, so Strowman came back with a running dropkick of his own. Running splash in the corner by Strowman. Cena tried to fight back, but he couldn't pick Strowman up and double axe to the back by Strowman. Running attack by Strowman, so Strowman got his boot up. Cena charged, Strowman caught him and hit a fallaway slam that led to Cena rolling out to the floor leading to the break.
(Commercial)
The action picked up with Cena trying for an Attitude Adjustment in the ring, but he couldn't get Strowman up leading to two count for Strowman. Corner attack missed for Strowman. Back suplex by Cena. Cena teased the Five Knuckle Shuffle by doing the hand gesture, so Strowman popped up and hit a spinebuster for a two count. Strowman did another spot where he ran into the turnbuckle. Cena capitalized with the Attitude Adjustment that connected leading to Strowman rolling to the floor. Cena went to the floor where Strowman was waiting with the steel steps. Strowman hit Cena in the face with the steps. That should be a disqualification since the ref was looking right at it, but nothing happened. Strowman brought steel steps into the ring. Strowman hit a Running Powerslam on Cena onto the steel steps in the ring. The ref called for the disqualification.
Winner by disqualification: John Cena
Analysis: **1/2 It was a cheap finish to end the match without having either man lose in a decisive way in case WWE wants to do this match down the road. Cena was booked to look weak during that whole match because he didn't get that much offense in. This was another great job by WWE in terms of putting over Strowman in a huge way as a monster that can't be stopped. I really like how well Strowman has been booked. Would I have booked this match for Raw? Probably not, but I get why they did it.
Post match, Strowman celebrated the destruction while Strowman's music played even though Cena won the match.
Reigns was interviewed by Charly Caruso backstage. Reigns said that Braun showed no mercy and neither will he. Good job working the PPV name into a promo.
Miz TV is up next.
(Commercial)
Rollins and Ambrose went up to two short guys backstage while looking for partners. Then they walked up to Jamie Noble and Dean Malenko in suits. Rollins and Ambrose walked up to the Hardy Boyz backstage saying they were the men they were looking for and Jeff said technically they were boys. Matt said it was "positively wonderful" to see them. They all smiled.
Analysis: On a show that doesn't have a lot of tag teams, it wasn't hard to figure out it would be the Hardy Boyz.
Miz TV with Enzo Amore as the guest
The Miz entered in his ring gear with the Intercontinental Title on his shoulder along with his lovely wife Maryse, Bo Dallas and Curtis Axel.
Miz said that he had a special announcement with his wife Maryse. Miz said they were thinking long and hard about how they want to announce this news, so they thought it was right to announce it in WWE in front of all of you. Maryse: "We're having a baby." The fans cheered followed by a "yes" chant. Miz told Maryse that he pledges to her, unlike Kurt Angle, he'll be there with the child from day one. Miz read a speech about fatherhood that was interrupted by Enzo Amore's music.
Analysis: Congrats to the happy couple. I assume she's really pregnant rather than some storyline, but in WWE you never know. Miz and Maryse started dating about a decade ago when they started in WWE. They got married a few years ago. Great couple and I'm happy for them.
Enzo did his usual intro. He went into the ring with Miz telling him that he interrupted a personal moment and Miz would announce him when he's ready. Enzo said he was there to celebrate and said "how you doing" to Maryse, so Miz told him not to do that. Enzo said sometimes he doesn't think.
Miz ranted at Enzo about how everybody loved Enzo and Cass, but look at Enzo now. Miz told Enzo that he doesn't listen. Miz told Enzo that's why he is kicked out of WWE tour buses and that's why he is kicked out of the WWE locker room. Miz told Enzo that he's in the cruiserweight division because there's nowhere else for Enzo to go because nobody else on Raw could stand him. Miz said he's been in similar positions like Enzo, but he's earned respect. Miz complained about how Enzo interrupted a special moment in Miz's life. Miz told Enzo he sees so much talent in him, but he makes mistake after mistake and Miz is sick of it. Miz spoke about how Neville only cares about honing his craft in the ring while all Enzo cares about is hanging out with third rate rappers. Miz ripped on Enzo falling flat on his face because he doesn't have a seven foot "meal ticket" to hide behind. Miz called Enzo a con artist guys with a couple of catchphrases.
Enzo talked about how he's the realest guy in the room and that Miz had similar troubles as him because he copied guys in the locker room. Enzo mentioned that Miz copied guys like Chris Jericho and Ric Flair. Enzo said he may be annoying, but he's original and told Miz he's a carbon copy of other people. Enzo claimed he would beat Neville for the Cruiserweight Championship. Enzo called Miz a paper champion.
Miz asked the crowd if they think he's a paper champion. Mixed reaction. Miz told Enzo if he was championship material then his best friend wouldn't have abandoned him. Enzo said the two things he needs he's got (his fists) to fight Miz right here and right now. Miz told Enzo he had no idea what he's getting into. Miz said he's going to dedicate his victory to his unborn child. Enzo told Miz he'll apologize to the baby once it is born. Enzo said "SAWFT" to end it.
Analysis: Awesome promo from Miz, which has become the norm for him. I think he's the best talker in WWE among the wrestlers (along with Kevin Owens) and is right there with Paul Heyman in the entire company. Miz took some personal shots at Enzo talking about why people don't like him. Miz also mentioned things like Enzo getting kicked off a bus and getting kicked out of the locker room because he was annoying people. That stuff usually doesn't make it on Raw, so when you hear a guy do that it adds more edge to the promo. It's better than a typical wrestler promo. Also, none of this made Enzo seem like a face at all other than his annoying catchphrases.
(Commercial)
The match began after a break.
The Miz (w/Maryse, Bo Dallas & Curtis Axel) vs. Enzo Amore
This is not for the IC Title held by Miz.
They started wrestling until Enzo went to the floor to talk more trash. Miz hit Enzo with a clothesline on the floor. Miz grabbed the microphone and slammed Enzo's head into the mat repeatedly while asking "how you doing?" Miz was on top rope, so Enzo hit the top rope to knock him down leading to Miz getting crotched. Enzo got the microphone and said you need stop asking "how you doing?" and then said you need to ask that baby "who's your daddy?" Miz attacked Enzo with punches. Enzo was on the floor, so Dallas and Axel attacked him leading to the disqualification finish in three minutes.
Winner by disqualification: Enzo Amore
Analysis: 1/2* It was not much of a match. Doing promos during a match takes away from the action, but it was done to add some heat to the story.
Post match, Axel sent Enzo into the barricade. Dallas hit a running knee to Enzo's head. Fans chanted "who's your daddy?" as Miz picked up Enzo in the ring and hit a Skull Crushing Finale on him. Miz held up Maryse's hand and they kissed.
Analysis: Miz needs an opponent for No Mercy. It's not going to be Enzo because Enzo is facing Neville at that show, so it would have been nice if something was done to build up to that. This felt like an angle done to teach Enzo some lessons in terms of his behavior backstage because he was verbally eviscerated by Miz and then beat up as well. Enzo did not come across as a likable guy here although maybe WWE thinks fans view him as a sympathetic character. It's a weird way of booking the guy.
Eight man tag match up next.
(Commercial)
Next week on Raw: Alexa Bliss vs. Nia Jax in a non-title match.
This Tuesday on 205 Live: Rich Swann vs. TJP.
Enzo was shown stumbling around backstage. Neville was there in his ring gear with the Cruiserweight Title on his shoulder. Neville laughed at Enzo and just left.
Analysis: It was nice of Neville to dress in his ring gear just to laugh at a guy for five seconds.
The heel foursome of Cesaro, Sheamus, Gallows and Anderson were in the ring.
The faces Seth Rollins and Dean Ambrose entered first. The Hardy Boyz were up last.
There was a brawl between the eight men before the match could start. The ref restored order as the match began.
Seth Rollins, Dean Ambrose, Matt Hardy & Jeff Hardy vs. Cesaro, Sheamus, Luke Gallows & Karl Anderson
The heels had control briefly. Matt sent Sheamus and Cesaro to the floor. Jeff got the tag and hit the Poetry in Motion dive over the top to take out Sheamus and Cesaro on the floor. They went to break a few minutes into it.
(Commercial)
Back from break, Gallows was the legal man with Ambrose leading to Gallows hitting a superkick on Ambrose while he was on the apron, which knocked Ambrose down. The heels continued to work over Ambrose to isolate him from his team. Gallows hit a corner splash on Ambrose followed by Anderson tagging in for a double team neckbreaker on Ambrose for two. Sheamus and Cesaro did a double team White Noise on Ambrose, Matt went to make the save, but he tripped over the ropes and the ref stopped counting because Ambrose might have kicked out. Small botch there. Gallows and Anderson sent Matt into the barricade. Ambrose got a two count on Anderson followed by a neckbreaker. Gallows prevented Jeff from tagging in. Ambrose avoided the Magic Killer double team and hit a clothesline that knocked down Gallows. Sheamus was legal against Ambrose leading to an Ambrose two count and Sheamus charged in, Ambrose moved and Ambrose hit the ring post. Ambrose back body drop on Cesaro, who was legal.
Rollins got the hot tag against Anderson with a Blockbuster off the middle ropes. Forearm to the face by Rollins and Rollins hit a suicide dive on Gallows on the floor. Rollins with a springboard clothesline off the top on Anderson and a superkick to Anderson got two as Gallows broke it up. The Hardys each hit the Twist of Fate on Gallows to take him out. Sheamus and Cesaro left up the aisle. Rollins hit his knee to the face followed by Ambrose hitting Dirty Deeds on Anderson and Rollins covered to win the match after 14 minutes.
Winners by pinfall: Seth Rollins, Dean Ambrose, Matt Hardy & Jeff Hardy
Analysis: **3/4 It was a basic tag match following the usual formula with the heels isolating one guy leading to the hot tag and finish. There weren't many exciting nearfall moments that you might see in a good tag match. That's why I said it was pretty basic. No surprise that the faces got the win in a match like this. The only question going into the match was what guy on the face team was going to win.
Replays aired of the finish of the match.
The four faces stood in the ring celebrating the win while Sheamus and Cesaro did their "bar" pose on the ramp. That was it for Raw.
Analysis: It didn't feel like a big main event at all. It was a middle of the show tag match that was put last because WWE wanted to do Strowman vs. Cena earlier.
Three Stars of the Show
1. John Cena
2. Braun Strowman
3. (tie) Roman Reigns
3. (tie) Jason Jordan
3. (tie) The Miz did such a great job with his promo that he's going here too!
The Scoreboard
6 out of 10
Last week: 7.5
2017 Average: 5.93
Average since brand split starting July 25/16: 5.91 (Smackdown is 6.67)
Last 5 Weeks: 7.5, 6, 5.5, 7.5, 6.5
2017 High: 8 (April 3)
2017 Low: 4 (Jan. 9, Feb. 27 & June 12)
Final Thoughts
I give it a 6 out of 10.
It felt like an average show this week after they had one of the better shows of the year last week.
The booking of Strowman is one of the highlights of this show. They do such a great job of building him up as an unbeatable monster. Seeing Strowman manhandle Lesnar and Cena like that really put him over huge.
I really liked the personal nature of the promos delivered by Cena, Reigns and Miz. That's the kind of thing Smackdown does a lot better than Raw, so seeing more of that on Raw is a positive for this show.
Best match was Reigns vs. Jordan, which had a predictable ending, but at least they had some cool moments in there. I thought Strowman vs. Cena was a bit of a letdown while the main event was a routine tag match.
The cruiserweight division was forgotten about during this show, which is a shame. I know Enzo had a match, but it's not like he was booked in a way to excite anybody about the cruiserweights.
The #UniversalTitle will be on the line at #WWENoMercy when @BrockLesnar defends against @BraunStrowman! pic.twitter.com/u4Y0GWtUbS

— WWE (@WWE) September 12, 2017
The next Raw pay-per-view is No Mercy on Sunday, September 24. Here's what we know so far.
WWE Universal Championship: Brock Lesnar vs. Braun Strowman
Roman Reigns vs. John Cena
Raw Tag Team Championships: Dean Ambrose & Seth Rollins vs Sheamus & Cesaro
Raw Women's Championship: Alexa Bliss vs. Sasha Banks vs. Nia Jax vs. Emma
Finn Balor vs. Bray Wyatt
Cruiserweight Championship: Neville vs. Enzo Amore
That's it for now.
—
That's all for this week. See ya next time for the Smackdown review.
You can contact me using any of the methods below. Thanks for reading.
John Canton
Email: mrjohncanton@gmail.com
Twitter: @johnreport
Personal Facebook and TJRWrestling on Facebook