The John Report: The WWE Raw Deal 06/05/17 Review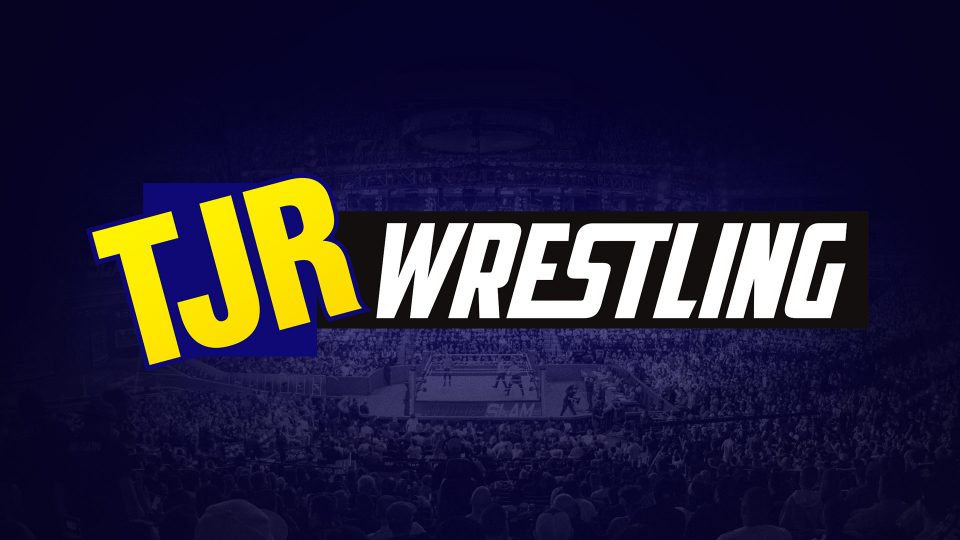 This week's Raw follows WWE Extreme Rules, which you can read about right here in case you missed my review. A short summary would say that I loved the main event and thought some of the other matches just didn't excite me that much. I also wrote a column about Extreme Rules for The Comeback where I talked about the matches, the booking decisions and what may be next for the performers. Let the road to GREAT BALLS OF FIRE (yes I went all caps for it) begin.
Live from Wilkes-Barre this is the Raw Deal for episode #1252. Follow me on Twitter @johnreport. Thanks Melo Man for the creative banner up top since Samoa Joe has been called a bulldozer.
The show began with a video package showing highlights from the Fatal 5-Way Extreme Rules main event won by Samoa Joe. I thought it was a great match and one of the better WWE PPV main events this year.
The Raw intro video aired.
The pyro went off in the arena to start the show. The graphic said Mohegan Sun Arena and Cole just said "Mohegan Sun Arena in Pennsylvania" rather than saying Wilkes-Barrie. Coming up later we'll hear from Samoa Joe.
Bray Wyatt made his entrance for a match against Roman Reigns.
Wyatt was in the ring for a promo. Wyatt said last night was the beginning of the end because he had a chance to slay the beast and save us from damnation, but they took it from him. Wyatt noted that he's still there, he's still alive and he's still every bit the God that he has always been. Wyatt said he was there to cast judgment about the men that were guilty: Finn Balor, Samoa Joe, Seth Rollins and last but not least Roman Reigns, which led to boos. Wyatt said that one by one they must all be punished starting with Roman Reigns himself.
Roman Reigns made his entrance to start the opening match. It was a mixed reaction for Reigns as usual. There's a sign in the crowd that says: "I'm here to boo Roman." Way to be specific.
Analysis: It was a slight difference to the usual show opening promo that we get nearly every week where they spend 15 minutes to set up a match right away or for later in the night. Wyatt's promos where he calls himself a God are repetitive and have lost credibility considering the many losses he's had in big settings aside from Elimination Chamber earlier this year.
Wyatt tried to talk, Reigns took the microphone from him and it led to "Let's go Roman/Roman sucks" chants. Reigns said that noise is why he's THE Guy. Reigns told Wyatt this is what happens in his yard and hit Wyatt with an uppercut. That started the match.
Roman Reigns vs. Bray Wyatt
Reigns with a back elbow followed by an uppercut and the show went to break less than one minute into the match.
(Commercial)
Back from break, Wyatt was in control with a headlock. There was a replay of Wyatt hitting his running cross body block during the break. The dueling chants for Reigns started up again. Reigns went for a Samoan Drop, Wyatt fought out of it and hit a DDT for a two count. Another chinlock from Wyatt. Reigns got back to his feet and connected with a Samoan Drop. They replayed the Samoan Drop. Really? We see it all the time. Reigns continued the momentum with clotheslines. Wyatt sent Reigns shoulder first into the ring pot and it looked nasty, so Reigns rolled out to the floor. Running senton by Wyatt on Reigns on the floor. Commercial eight minutes into the match.
(Commercial)
Back from break, Wyatt had a headlock. Reigns was able to come back with a punch and sent Wyatt out of the ring. Clothesline from Reigns leading to more offense from Reigns including a boot to the face. Wyatt did his upside down walk thing, Reigns charged in, Wyatt popped to his feet and hit a uranage slam for a two count. Wyatt hit a running splash in the corner. Reigns hit headbutts while they were battling on the turnbuckle and Reigns hit a sitout Powerbomb for two. Reigns avoided a Wyatt charge and hit a Superman Punch for a two count. Wyatt sold it well. Reigns set up in the corner, so Wyatt rolled to the floor. Reigns hit a Drive By dropkick on Wyatt while he was against the apron. Wyatt decked Reigns with a stiff clothesline. Both guys crawled back into the ring before the ten count. Wyatt went for Sister Abigail, Reigns got out of it, Reigns hit a Superman Punch and a Spear for the pinfall victory after 20 minutes. Cole: "It's the Big Dog's yard." Mixed reaction for the win.
Winner by pinfall: Roman Reigns
Analysis: ***1/4 That was a very good match. Reigns getting the win is no surprise since he tends to win so often. Wyatt got a few believable nearfalls, but he wasn't able to hit his finisher. They built up the match to where the first guy to hit his finisher was going to win and that ended up being Reigns. The people that hate Reigns will bitch about him getting the win. Other people like me appreciate a quality match like that, so kudos to them for working hard and getting a big reaction from the crowd for everything they did. It's rare to see such a long match in the first half hour of Raw, but that's what we got this week and I like it. I'm not sure where either guy is going storyline wise at the moment. (Later in the night it was more clear for Wyatt.)
Later tonight: Samoa Joe speaks. Also, "Alexa gets extreme" up next.
Commercial aired for Money in the Bank on June 18. Looking forward to that.
(Commercial)
Enzo Amore and Big Cass were interviewed by Charly Caruso. Enzo said "Charles in Charge" to her and said he had no idea who has been attacking him. Cass said they don't know who the attackers are. Cass said people that think it's him is insulting to him and that Enzo is like a brother to him. Cass said he'll watch his back at all times including in their match later. Cass left as Enzo exchanged looks with Charly to end it.
Analysis: I think it's going to be Cass that was the attacker, but I like that there's a slow build to it. It's right for him to deny it and be mad about people thinking it was him.
The announce team of Michael Cole, Corey Graves and Booker T were shown on camera.
There were images shown from Alexa Bliss' win over Bayley at Extreme Rules. Awful match that made Bayley look like an idiot. They said Bayley was at home today recuperating.
Kurt Angle was in his "office" looking at something on his phone. Alexa showed up. She wanted Kurt to congratulate her for her win at Extreme Rules, but he didn't say anything. Alexa said she's done with Bayley and she's moving on. Alexa suggested "Alexa Bliss: This is My Life." Kurt said it was a terrible idea and said "This is Your Life" from last week is one of the worst segments in the history of Raw (crowd cheered). Angle mentioned that Bliss previously talked about giving Nia Jax a title shot and Angle said he'll hold her to that, so she's putting up the title against Jax tonight. Bliss wasn't happy about it, but it's a go.
Analysis: Earlier in the day on Twitter I wrote: "A heel needs to tease a This is Your Life segment on #Raw tonight. Would get massive heat. Just saying." Good to see a prediction coming true. The crowd loved when Angle ripped on the segment from last week. Nice to see WWE remembered the story with Bliss promising Jax a title shot when she's done with Bayley.
Dean Ambrose was shown walking backstage for a match up next.
(Commercial)
There was a brief #WWEHero video.
Elias Samson was in the ring with his guitar and a spotlight was on him. He asked: "Who wants to walk with Elias?" He said he saw a leaf fall on the side of the highway, so it inspired him to write this song. Samson said the city had no hope and he didn't have to look far for a lunatic who ended up empty handed. Samson sang about Ambrose some more and Ambrose's music hit to interrupt.
Ambrose made his entrance. He said he had something to say and attacked Samson with a microphone. Ambrose beat up Samson, which sent Samson out of the ring.
Ambrose said that he wants a rematch with The Miz tonight. The Miz appeared on the screen while he was backstage with Maryse and said that there will be a celebration. After what Miz was done talking, Samson attacked Ambrose with a reverse neckbreaker. Samson left.
Analysis: It looked like they were going to have a match, but it ended up just being an angle. Putting Samson in a feud with Ambrose would be a nice start for Samson on the main roster, but it's definitely a step down for Ambrose considering he won the WWE Title one year ago.
Samoa Joe is up next.
(Commercial)
Ambrose was shown walking backstage. He walked up to Angle and asked where The Miz was. Angle said that Ambrose will get his rematch for the IC Title, but not tonight. Angle suggested Ambrose takes the night off. Angle told Ambrose to leave the building and said it's not a suggestion. Ambrose left.
Analysis: An authority figure telling a wrestler to leave usually doesn't end up in that wrestler actually leaving.
Samoa Joe Has Things To Say
Samoa Joe made his entrance at the top of hour two. Joe was in his wrestling gear wearing one of his t-shirts. Images were shown from Extreme Rules featuring highlights of his win. Joe will challenge Brock Lesnar for the Universal Championship at Great Balls of Fire on July 9.
Joe said what stands in front of us is a man that does not fear Brock Lesnar. Joe mentioned that he's envious of Lesnar because he wants what Lesnar has and he wants to take it from him. Joe noted that he wants Lesnar's schedule where he doesn't have to compete week to week in front of the ungrateful fans because he can leave as he pleases. Joe even added that he wants Paul Heyman, he wants Heyman to be his advocate, he wants Heyman to negotiate his contracts and run his errands. Joe said most importantly, he wants Lesnar's Universal Championship. Joe said live on pay-per-view at Great Balls of Fire, he'll be in this ring staring him down and he will take the Universal Championship from Brock Lesnar.
Paul Heyman interrupted the promo and was cheered by the crowd. Heyman reminded us who he is as the crowd chanted along with his usual phrases. Heyman walked down to the ring said that Joe was a badass and a destroyer that went through four others to earn an opportunity at Brock Lesnar at Great Balls of Fire. Heyman said "Ladies and gentlemen, Samoa Joe."
Heyman walked into the ring. Heyman said that he understands that Joe doesn't fear Brock Lesnar and Heyman told Joe that Lesnar doesn't fear him either. Heyman said what bothers him is that Joe might like that Lesnar doesn't fear him. Heyman said that he worries for a living, he gets concerned about the opponents and said he does it as a Jew. Heyman listed the names like Undertaker, Cena, The Rock, Goldberg – it doesn't matter who they are because Lesnar takes away the concerns. It led to Heyman reminding us that he wanted to see Lesnar vs. Balor a few weeks ago because it would be a Rocky story and a license to print money. Heyman told Joe that he is the worst case scenario because Joe doesn't give a damn and Joe wants to take the fight with Lesnar. Heyman said that even if Lesnar gets by him, he knows that Joe will take a piece of Lesnar with him. Heyman told Joe that he has to make sure that Brock Lesnar is Joe's worst case scenario. They shook hands.
Joe prevented Heyman from leaving the ring. They dropped their microphones. They spoke in close quarters in the corner of the ring. Joe said something bad is going to happen to Heyman. Joe wanted Heyman to describe to Lesnar what his future holds. Joe slapped on the Coquina Clutch on Heyman and yelled "you tell him this" at him. Heyman passed out while in the hold. Referees were there to break it up. Fans chanted "We Want Brock," but there's no sign of him. Joe said: "And so do I" in response to the chant. The show went to break with Heyman out in the ring as Joe left.
Analysis: That was great. I know it's cheap for a wrestler to attack a non-wrestler like Heyman, but I thought it worked well in this case. Joe came off as a vicious, deadly heel that also has credibility because of his win on Sunday. Heyman put over Joe as a worst case scenario, which was his way of putting over Joe as a threat. It shows how serious Joe is about wanting to get his hands on Lesnar and he brought the intensity during that segment. What's so great about Joe is he'll make you believe in what he's doing as well as anybody on the show, which is similar to Brock. That's why I want to see that match so much. It was a very effective segment especially considering the fans were chanting for Brock. It will make the first Lesnar/Joe confrontation such a big deal when it happens potentially next week or later in the month. This was one of the best promo segments on Raw in a long time.
(Commercial)
Samoa Joe was backstage and Kurt Angle went up to him with Angle asking Joe what was wrong with him. Joe threatened Angle and Seth Rollins stepped up in between them. Rollins congratulated Joe on his win at Extreme Rules, but Joe beat Finn Balor and not him. Rollins mentioned that he beat Joe before and he has no problem doing it again tonight. Angle set up Joe vs. Rollins. Joe said it was a mistake for him.
Analysis: It's a big match between familiar rivals. Joe should win every match he has on the road to Great Balls of Fire on July 9. Build him up strong leading to that match against Lesnar.
Sheamus and Cesaro, the new Raw Tag Team Champions, made their entrance. Images aired of their title win at Extreme Rules.
Sheamus & Cesaro vs. Heath Slater & Rhyno
This is not for the Raw Tag Team Titles.
The heels worked on Slater early on. Slater came back with a back body drop on Cesaro to send him over the top to the floor. Slater with a leaping kick on Sheamus. Cesaro prevented a hot tag to Rhyno. Sheamus hit a Brogue Kick on Slater and got the pinfall win after two minutes.
Winners by pinfall: Sheamus & Cesaro
Analysis: 1/2* A quick win to put over the new champs. Rhyno didn't even get to tag in. Tag match squashes are rare, but there it was.
Post match, Sheamus asked the crowd if they are happy that the Hardy Boyz came back. Cesaro said that he knows two guys who are not happy that the Hardys came back – Matt & Jeff Hardy. Sheamus said the Hardys are sitting at home dreaming about their rematch. They noted that the Hardys picked the stipulation to their match, but Cesaro & Sheamus are now the two time tag team champions. They did their catchphrase: "We don't just set the bar…we are the bar." Their music played to end it.
Analysis: It was a decent promo from the new champs. Congrats on having a catchphrase.
TJP walked backstage and went up to Neville. TJP said that he worked with Neville for two months to help solve the Austin Aries problem, so now it's time for Neville to hold up his end of the deal. Neville said if TJP handles Mustafa Ali then Neville will talk to Kurt Angle.
Analysis: More story continuity on this show. That's always a good sign.
(Commercial)
Both guys were in the ring as the show returned from break.
TJP vs. Mustafa Ali
Ali did a springboard cross body block early on to take control. Ali with a punch, but TJP pulled him down by the hair followed by a senton splash over the top. TJP slapped on a headlock. Crowd was dead for this. Ali came back with a tornado DDT off the middle ropes. Ali went up top, Perkins kicked his foot and TJP hit the Detonation Kick for the pinfall win in three minutes.
Winner by pinfall: TJP
Analysis: * A quick match to put over TJP to continue the story with Neville with him wanting to get a title shot. Ali got to show off some of his aerial work, but he didn't get to do a lot.
Neville made his entrance. Perkins walked up to him on the stage. Neville said he spoke to Kurt Angle and said he's not a miracle worker. Neville said he's got some unfortunate news. TJP said they should go talk to Angle now. TJP walked away, so Neville attacked him with a forearm to the back and slammed him face first on the stage. Neville said that TJP has got his shot tomorrow on 205 Live.
Analysis: Good way of showing that Neville is a heel at all times, even to guys that were allies to him like TJP was.
Bliss vs. Jax still to come.
(Commercial)
There was a Goldust "Shattered Dreams Production" video. He complained about R-Truth sitting in his director's chair. Goldust said this is not some big game like it is for R-Truth. Goldust claimed that soon the biggest names in Hollywood and the brightest stars in the sky will be glittered in gold. He said it would be so beautiful. "The Golden age is back" followed by the chomp.
Analysis: It was another vague promo from Goldust. At some point he will have that match with Truth, but we don't know when yet.
The trio of Sasha Banks, Dana Brooke and Mickie James were in the locker room. Alexa Bliss walked up to them. Banks left. Brooke and James went to leave, but Bliss kept them from leaving to complain about Nia Jax getting a title shot. Bliss noted that Brooke has progressed a lot this year and told James that that she's a trailblazer and a legend. Bliss said they had a Nia Jax problem. Brooke told Bliss that it's her problem. James said they are going to be at ringside to see what happens.
Analysis: Bliss is a cheap heel that is confident sometimes, but in this case was looking for some help. The other women weren't interested in that, so it paints the picture that Bliss might be all alone later against Jax.
The announcers talked on camera. Kurt Angle went up to Corey Graves and Angle showed him something on his phone. Cole said that was awkward. Angle and Graves talked off camera. Angle left soon after. Graves went back to commentary and wouldn't answer Cole when he asked what that was about.
Analysis More mystery with this promo. I feel like it's going to lead to Stephanie McMahon's return. Just a guess at this point.
Kalisto made his entrance as a replay aired of his win over Apollo Crews on the Extreme Rules Kickoff show. He's in action up next.
(Commercial)
Angle was walking backstage. Mike Rome tried to interview him asking what he was talking about with Graves. The Revival were in the background. Angle walked out the door. Dean Ambrose went back into the building.
Titus O'Neil (w/Apollo Crews) vs. Kalisto
O'Neil sent Kalisto into the turnbuckle. O'Neil hit a body slam. Akira Tozawa was shown looking on backstage because of some segment pre-Raw with O'Neil talking to him. O'Neil went for a slam, but Kalisto rolled up. O'Neil tried to cover with the tights, but Kalisto rolled him over and pulled the tights for the pin. It went two minutes.
Winner by pinfall: Kalisto
Post match, Crews noted to O'Neil that Kalisto got him with the tights.
Analysis: 1/2* Last week it was O'Neil beating Kalisto by holding the tights, so Kalisto got his win back. Typical 50/50 booking of WWE.
The Miz and Maryse were shown walking backstage with their celebration coming up next. There was a shot of somebody out on the floor face first on the ground. It was Big Cass. A referee walked up to him. Enzo Amore showed up to check on his partner. Cass shook his head saying he didn't know what happened. There was some gold chain by Cass' head. Looks like a chain that Enzo wears.
Analysis: There's a twist on the mystery attacker story with Cass as the victim this time.
(Commercial)
Enzo was talking to Cass backstage. Referees were there too. Enzo said that whoever attacked him the other weeks must have took his chain. One of the refs told Enzo that Cass had to be checked out and Enzo said they had tag match. The ref told him to get a new partner.
The Miz IC Title Celebration
There was a guy in the ring in a bear costume with a "CONGRATULATIONS" sign. There were also balloons in the ring and balloons that spelled out Miz.
Analysis: I thought that Ambrose was in the costume as I'm sure most people did.
Maryse said this is the biggest celebration in WWE history where we will celebrate her husband. She introduced the new Intercontinental Champion, The Miz.
The Miz made his entrance with the IC Title, which he won back at Extreme Rules. Images aired from the IC Title match at Extreme Rules to show the win by The Miz.
The fans chanted "you deserve it" at Miz and he ripped on the fans saying it would mean more if they didn't chant it to everybody. Well done by him. True heel.
Miz thanked his wife for doing a great job. He even mentioned the bear. Maryse said she didn't get the bear. Miz said he didn't get the bear either. Miz attacked the guy in the bear costume with punches. Miz hit the Skull Crushing Finale on the guy in the bear costume. Miz thought it was Ambrose and took the head off the bear to reveal it was some guy we didn't know. No Ambrose there.
There was a box in the aisle. Miz thought that somebody was inside of it so he attacked the box with a steel chair. Miz even jumped on it. Miz opened the box and she said it was a grandfather clock that she got for him and she said it was timeless just like him. She shoved the microphone into his chest and said that he ruined it. She left angrily.
Miz went back in the ring with the microphone. He called out Ambrose to come after him. It was obvious Dean was the camera guy in the ring at this point. Miz looked up on the video screen and saw it was Ambrose. Miz turned around and Ambrose hit Miz with the Dirty Deeds. Ambrose grabbed some champagne and left. The crowd popped for it.
Analysis: That was cheap fun to make it an awful night for the heel champion Miz. He went into it with a big ego and was humbled thanks to his wife getting mad at him as well as Ambrose with the cheap attack. It was fine. Nothing special, but good way to pop the crowd with Ambrose dropping Miz with Dirty Deeds to end it.
Enzo is up next with a partner against Anderson and Gallows.
(Commercial)
Luke Gallows & Karl Anderson were in the ring for the tag match.
Enzo Amore made his entrance alone. Enzo said he's 4G – he's well connected. He said he called in a favor that's seven foot tall and you can't teach that. His partner is Big Show. Good ovation for Show, who just stood there while Enzo danced around the ring.
Enzo told Show he's been looking thin like he's joining the cruiserweight division. Enzo said he weighs 206 and called himself a heavyweight. Enzo kept on rambling saying that he needed a Certified Giant. Show did the "S-A-W-F-T" bit to end it.
Analysis: Way too much talking. I didn't summarize all of it, but they tried for comedy that didn't work too well. Show trying to fit in doing the SAWFT bit was mildly funny.
Big Show & Enzo Amore vs. Karl Anderson & Big Gallows
Gallows with a boot to the face of Enzo. Anderson went for a running kick in the corner, but Enzo moved and Show got the hot tag. Clothesline by Show on Anderson, clothesline on Gallows and Show hit a running splash on both heels in the corner. Show with a shoulder tackle on Anderson. Show hit a Chokeslam on Anderson. Enzo tagged in, Show picked up Enzo above his head tossed him onto a standing Anderson as Enzo covered for the pin. It went two minutes.
Winners by pinfall: Big Show & Enzo Amore
Analysis: 1/2* A quick match to put over Enzo being fine without his partner. I still think Cass is going heel and it will be revealed that nobody actually attacked him earlier. He was just pretending. Cass can be mad about Enzo teaming with somebody else, so then when Cass goes heel he can feud with Big Show. As for Gallows & Anderson, I really wish they were used better. A shame to see them booked like such losers a lot of the time.
Up next is Alexa Bliss vs. Nia Jax.
A video package aired about Alexa Bliss.
(Commercial)
Cass walked up to Enzo and Show. Cass suggested that maybe Big Show was the one that attacked them. Show said that he couldn't sneak around. Enzo suggested that they go to the casino to celebrate the win. Show told them to go ahead, so Enzo & Cass left.
Analysis: Introducing Show into this was smart because he can be a rival for Cass when Cass becomes a heel.
R-Truth did some promo talking to the camera. He said he's coming for Goldust because they were friends and brothers. Truth did a quote for Pulp Fiction and ended it saying "you gonna get got."
Analysis: It was okay. The Goldust videos are better. Once again, we have no idea when they might have a match.
Alexa Bliss was interviewed by Mike Rome in the interview area. She said the women on the show have no pride and are jealous of her. Bliss said she is a goddess that deserves way better than how this division treats her.
Analysis: Nobody likes a whiner, so having Alexa complain about things reminds us she's a heel even though some fans want to cheer her.
Nia Jax made her entrance.
(Commercial)
Alexa Bliss, the Raw Women's Champion, made her entrance.
Raw Women's Championship: Alexa Bliss vs. Nia Jax
The bell rang. Mickie James and Dana Brooke walked down to ringside. Both women were in their ring gear. Bliss slapped Jax in the face and Jax responded by whipping her across the ring by the hair. Running splash by Jax on Bliss in the corner. Bliss jumped on Jax's back, but Jax pulled her off. Elbow drops by Jax. Bliss hit a kick and ran into a body attack by Jax. Bliss was on the floor and she crawled outside the ring right into James and Brooke. Bliss was attacked by James and Brooke with punches. The ref called for the disqualification after three minutes.
Winner by disqualification: Alexa Bliss
Analysis: 1/4* One of those matches where I say it's an angle more than a match. The work was bad, but it was brief, so that's okay.
James and Brooke went to attack Bliss. Jax shoved them away. Jax sent Bliss into the ring. Bliss ran away before she could get attacked. James and Brooke went into the ring, so Jax hit James with a headbutt and Jax hit a Samoan Drop on Brooke to end the segment. Jax left with her music playing.
Analysis: It was all about making Jax look dominant after the loss. That made Brooke and James look awful. After they got beat up on the floor, they went back into the ring and got beat up again. Will they get revenge? I doubt it. That's the problem. There is usually not a good follow up to these things. One of the biggest problems with WWE is they make their babyfaces look like idiots too often. It's worse than ever on the Raw women's division these days.
Paul Heyman was shown getting looked at by a trainer backstage. The phone rang and Heyman showed that it was "BROCK" calling. Heyman answered the phone. Heyman said that he thinks Brock needs to show up next week on Monday Night Raw and Heyman said he thinks it's time that they unleash The Beast.
Analysis: Good follow up to what happened earlier.
Joe vs. Rollins up next.
(Commercial)
This week on 205 Live it's Neville vs. TJP for the Cruiserweight Championship.
Next week on Raw: Brock Lesnar returns for the first time since the Raw after WrestleMania, so his two month break is over.
Analysis: There's the confirmation of Lesnar being on Raw next week. That's a good thing. We reported on Lesnar's return marked for June 12 several weeks ago, so glad that date was right. The timing is good.
Samoa Joe made his entrance for the main event. A replay aired of his attack on Paul Heyman earlier in the night.
Seth Rollins made his entrance. A replay aired of his talk with Joe earlier leading to their match being made by Kurt Angle.
Samoa Joe vs. Seth Rollins
The match started at 10:50pmET. They brawled early on. Rollins sent Joe out of the ring. Rollins wanted a suicide dive, but Joe met him with a kick to the head. Joe sent Rollins into the barricade followed by a kick to the ribs. They went back into the ring with Joe hitting Rollins with punches and chops. Rollins came back with a jawbreaker. Rollins went for a springboard attack, so Joe hit the ropes to knock him down, Joe with a splash in the corner and a jumping kick to the head. They went to break four minutes into it.
(Commercial)
Back from break, Joe was still in control as they replayed a spot during the break with Joe hitting a belly to belly suplex. Joe continued on offense with a headlock. Joe with a kick to the face followed by a running senton. Joe slapped on an armbar. Rollins broke free with a kick to the chest, but Joe came back with a snap powerslam for a two count. Rollins started his comeback with a leaping kick to the head. Rollins hit a suicide dive on Joe on the floor. Rollins hit Slingblade, Joe to the floor on the other side of the ring and Rollins hit another suicide dive. Back in the ring, Rollins hit blockbuster off the ropes. Rollins hit another suicide dive – that's three. Rollins hit a springboard clothesline for a two count. Rollins hit the Falcon Arrow slam on Joe. The announcers were shocked by it even though we've seen Rollins do it to Joe before. Rollins got a rollup for two followed by a standing side kick to the face. Rollins up top and the Bray Wyatt graphic appeared on screen. The lights were out. Rollins was looking around. No sign of Wyatt. When the lights came back on, Joe attacked Rollins from behind with the Coquina Clutch submission and Rollins passed out. It went 15 minutes.
Winner by submission knockout: Samoa Joe
Analysis: ***1/4 That was a weird finish to a good match. If it was up to me I would have had Joe get the win clean because it would put him over as a legit threat to Lesnar. By doing the cheap ending it takes some of the steam off a bit because the win is less impressive. I'm a big fan of the Rollins offensive flurry when he makes the comeback even though the suicide dive loses its impact when you do it three times in a row. At least the right guy got the win with Joe making Rollins pass out in the Coquina Clutch. The Wyatt logo appearing with no sign of Wyatt likely means that they are going to do a Wyatt/ Rollins feud. I thought it would be Wyatt/Balor, but now they are going in another direction.
There was a graphic hyping the return of Brock Lesnar for next week's Raw. Joe looked proud of his work as Raw ended at 11:06pmET.
Analysis: Smart way to end the night by hyping the Lesnar confrontation with Joe next week. It's something worth getting excited about.
Three Stars of the Show
1. Samoa Joe
2. Paul Heyman
3. Roman Reigns
Good job by Rollins and Wyatt as well. The Miz was very entertaining too.
The Scoreboard
7 out of 10
Last week: 5.5
2017 Average: 5.85
Average since brand split starting July 25/16: 5.87 (Smackdown is 6.73)
Last 5 Weeks: 5.5 6, 5.5, 7, 5
2017 High: 8 (April 3)
2017 Low: 4 (Jan. 9 & Feb. 27)
Final Thoughts
I give it a 7 out of 10.
It was a good show this week. There were only two long matches and a lot of short ones, but I thought the show had more of a purpose this week. It helps that the Universal Title is back in the picture.
That segment with Joe and Heyman was outstanding. One of the best non-wrestling segments on Raw this year. It might be the best of them all just because it did such a fantastic job of making Joe come across like a legitimate badass. That's what he needs to be going into the Lesnar match.
I thought the Reigns/Wyatt match was very good even though we have seen them wrestle many times in the last couple of years. Did Reigns really need to win? No, but that's what WWE does in their quest to always make him look strong especially one night after Reigns didn't win a match.
The mystery attack angles continued while also having Angle's story with his messages on the phone that somehow involve Corey Graves. It's good to have mystery like that.
Finn Balor was missing from the show. I'm not sure why other than creative having no plans for him at the moment. That's a shame. Hopefully he's got a more prominent role next week. No Hardy Boyz or Bayley either.
Here's the lineup for Raw's Great Balls of Fire show on July 9 so far.
WWE Universal Championship: Brock Lesnar vs. Samoa Joe
That's the only official match for now.
—
That's all for now. See ya next time for the Smackdown review.
You can contact me using any of the methods below. Thanks for reading.
John Canton
Email: mrjohncanton@gmail.com
Twitter: @johnreport