The John Report: The WWE Raw Deal 04/24/17 Review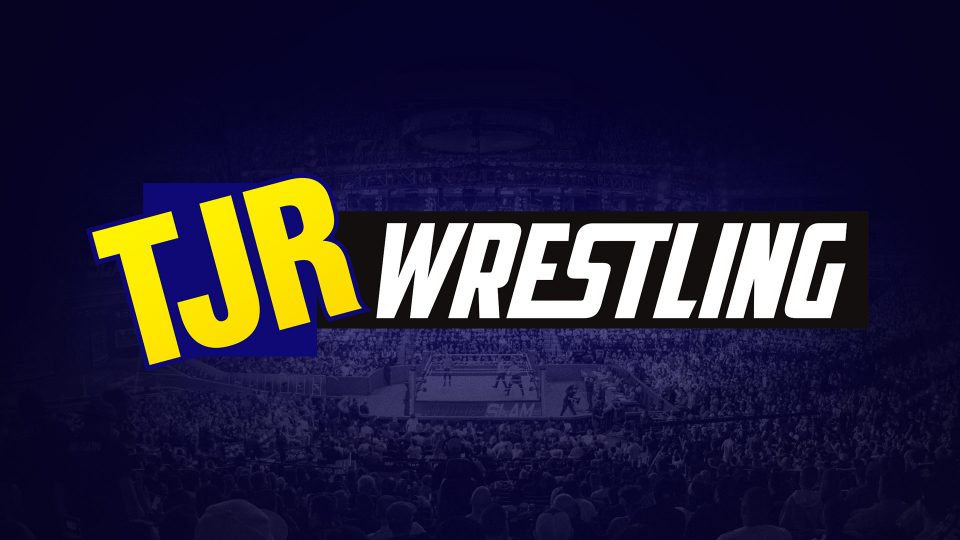 Live from Kansas City, Missouri this is the Raw Deal for episode #1246. Follow me on Twitter @johnreport. Thanks Melo Man for the banner up top.
There was a video package showing Braun Strowman sending Roman Reigns to the hospital two weeks ago followed by his match with Big Show last week where they broke the ring with a superplex. The video took about four minutes.
The Raw intro video aired.
The crowd was lively in Kansas City as the pyro went off in the arena.
Coming up: Braun Strowman vs. Kalisto in a Dumpster Match.
Highlight Reel Hosted by Chris Jericho
The great Chris Jericho walked out wearing a flashy jacket and leather pants in non-wrestling gear. The announce team of Michael Cole, Corey Graves and Booker T welcomed us to the show.
Jericho said this is the last Highlight Reel on Raw because this Sunday on Payback, he's going to beat Kevin Owens for the US Title and then he'll head over to Smackdown Live. He said it doesn't matter if it's Raw, Smackdown or Southpaw Regional Wrestling, the fans have always been behind him leading to his "Cheer me on, man" phrase. He said he needed a sexy beast of a guest and he's the guest on his own show. Jericho talked about Owens saying he looks like the baby of the Hunchback of Notre Dame and Grumpy Cat. Jericho called Owens the hemorrhoid of America. He did his "know what happens" bit as the music of The Miz hit and Miz walked out with Maryse.
The Miz said that Raw isn't Jericho and it hasn't been since they arrived as he stood in the ring with Maryse. When the crowd chanted "you suck" at Miz he replied with a good heel line: "I couldn't possibly suck because I'm not from Kansas City." Cheap heat. Miz said Raw is about the "It Couple" and Jericho said "you better watch…it couple." Miz noted that the Highlight Reel has been canceled and replaced with Miz TV.
The ring crew dudes got rid of the carpet in the ring, the television was raised and the Miz TV chairs were in the ring. Jericho sat in one of the chairs as Miz did his welcome to the show…but there's the music of Dean Ambrose.
Dean Ambrose, the Intercontinental Champion, made his entrance to a good ovation. Ambrose entered the ring to say Chris had a point that Miz is a stupid idiot. Miz pointed out that Chris never said that and Chris said he was thinking it. Ambrose said nobody there in KC wanted to see an episode of Miz TV. Ambrose signaled to the ring crew to set up the ring for the Ambrose Asylum "set."
Ambrose welcomed his guests to the show. Ambrose told Jericho he knows they have a very checkered past, but Ambrose believes in the healing power of forgiveness. Ambrose noted that he did something last year when he destroyed the Jericho light up jacket and Jericho said Dean still owed him $15,00 for that. Ambrose gave him a gift and Jericho said it didn't go well for him the last time he got a gift (think Festival of Friendship attack from Owens). Jericho opened the gift and it was a new jacket with Christmas lights on it. The crowd liked it as Ambrose told him to "try it on, man." Miz said no, which led to "yes" chants from the crowd.
Miz said the new jacket looks hideous as Jericho put on the grey jacket with the Christmas lights. Miz said that's the type of quality that comes from an IC Champion that is a slacker and devalues that title. Miz claimed the stars on Raw should be thankful that Miz is there to save them from the mediocrity that is Ambrose and Jericho. Ambrose told Miz he had a gift for him and hit the Dirty Deeds DDT on Miz on the carpet that was in the ring. Ambrose left the ring.
Jericho: "Hey Maryse, you know what happens when you're married to The Miz? You know what happens when your husband is a stupid idiot. Maryse…(raises pen)…you just made The List." The crowd cheered. Jericho wrote her name on the list to end the segment as his music played. It went about 15 minutes following the long opening video.
Analysis: Long segment to set up an obvious tag match. I understand what WWE was trying to do by having some funny moments with these guys, who are all good talkers, but it just dragged on too long. Going nearly 20 minutes in the opening segment is too much when it's merely there to set up a match for later in the show. Miz complained about things, Ambrose did some ridiculous things like usual and Jericho ended it with The List bit. They all did what they normally do, so it was fine, but nothing out of the ordinary.
The Hardy Boyz were shown walking backstage for a match.
(Commercial)
Sheamus and Cesaro made their entrance. They challenge for the Raw Tag Titles against the Hardys at Payback. The Hardy Boyz made their entrance to a big ovation. Last week, Jeff beat Cesaro so now it's time for Matt vs. Sheamus.
Matt Hardy (w/Jeff Hardy) vs. Sheamus (w/Cesaro)
Matt was in control early with a few leg drops. Sheamus came back with a kick to the chest. Matt fought him off. Sheamus picked him up, but Matt elbowed out of it and Matt hit a Side Effect on the side of the ring apron as the show went to break.
(Commercial)
Back from break, Sheamus was in control with a shoulder tackle to the ribs followed by the ten forearm strikes to the chest. Sheamus went up top and hit a punch to knock Matt down. Odd looking move there. Matt avoided a shoulder tackle leading to Sheamus hitting the ring post. Matt hit a Tornado DDT out of the corner. Matt did some "Delete" hand gestures as a he hit a corner clothesline followed by a running bulldog. Matt hit an elbow drop off the middle ropes. It used to be a leg drop, but an elbow drop is smarter because it's not as painful on the body. Hardy did the "Delete" hand gesture again as he set up for a finish, but Sheamus came back with a knee to the face. They battled on the floor with Sheamus hitting a rolling senton on the floor. Jeff checked on Matt, so Sheamus shoved him down. The guys went back in the ring and Jeff stood on the apron to yell at Sheamus. Cesaro pulled Jeff down to argue with him. When Sheamus turned around, kick to the gut by Matt and a Twist of Fate ended it. The match went 10 minutes.
Winner by pinfall: Matt Hardy
Analysis: **3/4 It was a solid match with both guys working hard as they set up a few nearfalls well. No surprise that the finish involved the guys on the floor to push the tag match coming up on Sunday. I thought the finish was a bit weak because they could have done a bit more to set it up. The Twist of Fate is a cool looking move, but it didn't look that impressive either because of the sell by Sheamus or how Matt did it. It felt off. Good to see Matt doing the "Delete" hand gesture even though WWE doesn't explain it yet. Maybe they will soon. That's the rumor anyway.
Post match, Cesaro argued with the Hardys in the ring. Sheamus got back to his feet and extended his hand for a shake. They all shook hands. Sheamus even raised Matt's hand.
Analysis: I think the handshake bit after the match will lead to Sheamus and Cesaro attacking after they lose the match at Payback. It could lead to Sheamus and Cesaro becoming heels. That's just a guess on my part.
Kurt Angle was talking on the phone about Strowman vs. Kalisto in a Dumpster Match for later. The Miz and Maryse showed up to the office to complain about what happened earlier. Angle said that if Miz had a problem they solve problems in the ring. Angle set up Jericho and Ambrose vs. Miz and a partner of his choice. Miz left while Maryse yelled at Angle in French and Kurt said "right back at you" as she left.
Analysis: They could have had Angle set up the tag match earlier, but they saved it for this segment. Anybody that watches this show with any regularity knows that's how they always set up tag matches.
(Commercial)
Prior to the cruiserweight tag match between Neville & Perkins vs. Aries & Gallagher, clips aired from last week on Raw and 205 Live. A fan in the crowd was really excited to see "Gentleman Jack" Gallagher when he made his entrance. Austin Aries got a nice ovation.
Aries and Gallagher were aggressive to start as they dumped Neville and Perkins over the top to the floor. The show went to break.
(Commercial)
The match was joined in progress when they returned from break.
Neville & TJ Perkins vs. Austin Aries & Jack Gallagher
Gallagher was the face in peril in the heel corner. He gave Perkins a monkey flip that sent TJP onto Neville in the corner. Aries got the hot tag and was on fire on Perkins with a spinning elbow. Aries hit a slingshot senton on Neville, dumped Neville to the floor and hit a neckbreaker on Perkins to send him out of the ring. Aries hit a suicide dive on Perkins and Neville on the floor. Aries applied the Last Chancery submission on TJP, but Neville broke it up. Gallagher hit a headbutt to the gut of Neville leading to Neville coming back with kicks. Gallagher hit a headbutt to knock down Neville and stun Gallagher. Aries nailed Perkins with a forearm followed by the Discus Fivearm running forearm for the pinfall win after about four minutes.
Winners by pinfall: Austin Aries & Jack Gallagher
Analysis: **1/2 It was a fast-paced match to build to Aries getting the hot tag and cleaning house on the heels. They set up the spots well, teased a few different finishes and put Aries over clean for the win. Aries faces Neville on Sunday for the Cruiserweight Title, so it makes sense to put Aries over leading to that match. If they got another five minutes it would have helped them stand out more.
Up next is Strowman vs. Kalisto in a Dumpster Match.
(Commercial)
There was a dumpster at ringside. There are no disqualifications or countouts and the only way to win is to put your opponent inside the dumpster.
Braun Strowman made his entrance first. He faces Roman Reigns this Sunday at Payback.
Strowman said he considered everybody in the arena nothing more than trash. He said when he stuffs Kalisto in the dumpster it's like he's everybody in there with him…especially Roman Reigns.
Kalisto was shown backstage. Kurt Angle asked him if he was sure if he wanted to do it. Kalisto talked about how he must fight for his pride. Kalisto left to make his entrance. There was a new theme song for Kalisto. They still encouraged the "Lucha" chants, but it was not like the old song.
It was noted by Cole that there was Dumpster Match at WrestleMania 14 in 1998 and King of the Ring 2000, so this is the first one in 17 years.
Dumpster Match: Braun Strowman vs. Kalisto
Strowman tossed Kalisto over the top, but Kalisto came back with a kick to the face and a missile dropkick followed by a jawbreaker. Kalisto jumped off the second rope, but Strowman caught him and launched him across the ring. Strowman hit a running charge in the corner. Kalisto applied a tight headlock and nearly pulled Strowman into the dumpster, but Strowman fought it off and tossed him across the ring again. Strowman hit another running splash in the corner, this time hitting the back of Kalisto. Strowman with a hard forearm strike to the chest. Fans did mixed chants for Roman Reigns. Strowman tossed Kalisto over the top by the dumpster, but Kalisto held on and stood on the apron. Strowman stood on the apron with him. Strowman picked him up, put him over his head and Kalisto dropkicked the knees, which sent Strowman feet first into the dumpster. The bell rang because Kalisto won the match in about five minutes.
Winner: Kalisto
Analysis: **1/4 I would have had Strowman win. It's not an easy match to do because there's obviously no pinfall or submission attempts, but they told the story well enough. I am surprised by the finish because I figured Strowman would get the win while they would tease a potential win for Kalisto. I don't think the loss hurts Strowman that much since it was done in a fluky way. Plus, we all knew the post match beating was going to happen. Speaking of that…
Strowman looked very angry as he entered the ring, picked up Kalisto with one arm and gave him a Chokeslam. Strowman did it again – a one armed Chokeslam like move. Strowman did a Chokeslam for the third time. Strowman dumped Kalisto out of the ring. Some fans chanted "We Want Roman" while others said "Roman Sucks." Strowman whipped Kalisto in the barricade at ringside. Strowman dumped Kalisto in the dumpster and closed the lid on him.
Strowman pushed the dumpster up the ramp while Kalisto was in the dumpster. Officials like Fit Finaly, Adam Pearce and Jamie Noble showed up on the ramp to get Strowman to stop. Referees showed up as well. Strowman locked the lid of the dumpster. That's what rehearsals are for. Practice things like that. He did it well. Strowman teased leaving. Instead, he shoved the dumpster off the ramp and shoved it onto the floor. It was only a four-foot drop, but it was effective in terms of shoving over the dumpster. Strowman posed to end the segment while the officials tried to help Kalisto. The show went to break.
Analysis: It was a big angle to put over the destructive nature of Strowman similar to the ambulance attack from two weeks earlier. It brought back flashbacks to what happened to Mick Foley and Terry Funk on Raw in 1998 when they were in dumpsters, but that was a much bigger fall because the ramp was a lot higher. Strowman is awesome. I love the way he is booked and he comes off as such a badass. He has improved so much since the draft last summer.
(Commercial)
Replays aired of Kalisto's win and Strowman's post match attack.
Kalisto was shown getting put on a stretcher while the announcers talked about the situation in SERIOUS VOICES~! of course. The announcers were shown talking about it.
Kalisto was shown on the stretcher with Raw GM Kurt Angle joining the other suits. Kalisto was placed in the ambulance to end the scene.
A video package aired about Roman Reigns showing highlights of him in the ring and his post WrestleMania promo saying "this is my yard now."
Analysis: It must have been a tough week for him since his older brother Matt (former WWE superstar Rosey) passed away last week at the age of 47. They had a tribute graphic for Matt on Smackdown last week. Reigns was given this past weekend off live events to attend the funeral and he was expected at Raw, but they didn't use him. That means Roman missed two episodes of Raw after the ambulance attack. I think that's fair.
Bray Wyatt was shown doing a promo saying that he couldn't let what Randy Orton did to him just go. Wyatt told Orton that every room he enters in the House of Horrors will be an endless nightmare and he can "never" leave. Wyatt said the house will be his purgatory – an eternal prison for his mind and soul. Wyatt said with Orton's pain, suffering and agony, Wyatt will be reborn. Wyatt laughed about it. Wyatt said the House of Horrors waits for Randy and ended it with "follow the buzzards" as a clip of fire was shown.
Analysis: It's the typical Wyatt promo. It should be noted that the Wyatt/Orton match is no longer for the WWE Title since WWE has quietly stopped mentioning that even though the original idea was that Wyatt was getting his WWE Title rematch.
(Commercial)
Alicia Fox was already in the ring as Dana Brooke made her entrance to no reaction.
Alicia Fox vs. Dana Brooke
Fox slapped on an armbar as Emma made her way down to the ring. Brooke ducked a clothesline and hit a clothesline of her own. Body slam by Brooke followed by a cartwheel into a move that didn't connect because Fox got her knees up. Brooke avoided an axe kick, put Fox on her shoulders and slammed her down. That looked awful. The match went about 90 seconds.
Winner by pinfall: Dana Brooke
Analysis: -* Awful match. Tough to watch because everything Brooke does looks sloppy and uncoordinated including the finish. Crowd didn't care. Best part was that it was so short.
Post match, Brooke posed in the ring to celebrate her victory. Emma went into the ring to say good job to Brooke. Emma hugged her even though Brooke didn't hug her back. Emma just left.
Analysis: Brooke would be better as a heel duo with Emma. Putting Brooke as a face is a mistake because she comes off as arrogant rather than likable.
The announcers went over the WWE Payback lineup:
Bray Wyatt vs. Randy Orton in a House of Horrors Match. It was noted that it will start in the House of Horrors and end in the ring. As I mentioned earlier, it's not for the WWE Title.
Braun Strowman vs. Roman Reigns. I think that's the actual main event and the last match.
United States Championship: Kevin Owens vs. Chris Jericho. If Jericho wins he has to go to Smackdown Live with the US Title.
The announcers shilled WWE Network some more. I have the full WWE Payback card near the bottom of this post.
The trio of Samoa Joe, Luke Gallows & Karl Anderson were interviewed by Charly Caruso backstage. Joe said that history is defined by the victors. Anderson said they've known good brother Joe for a long time. Gallows called Enzo & Cass "nerds" and said just like Kalisto, what they say is garbage. Joe talked trash about Seth Rollins to hype their Payback match. The three men did The (Bullet) Club's hand gesture to end it.
Analysis: Good promo from three heels that I like a lot. Gallows calling people nerds is always a highlight to me.
(Commercial)
PLUG TIME: I wrote an exclusive column for The Comeback where I talked about WWE relating to sports, fictional television and brought it home by pointing out how WWE isn't doing a good job in terms of capturing the details in their storylines. I used three examples. I really enjoyed writing this piece. Check it out and let me know what you think if you do. Thanks.
Enzo and Cass did their entrance. Before they could get into the ring, Gallows & Anderson showed up for an attack on the floor. Samoa Joe attacked Cass as they brawled in the crowd while Gallows & Anderson hit the Magic Killer on Enzo on the floor. Rollins ran out for the save as he fought against the three heels. Cass joined Rollins for the fight as they cleared the ring of the heels. Enzo got checked on by doctors on the floor as the show went to break.
Analysis: It was a way to write Enzo out of the match and insert an obvious name.
(Commercial)
Raw GM Kurt Angle said he had a new partner for Cass and Rollins. It's Finn Balor, who received a big ovation.
Big Cass, Seth Rollins & Finn Balor vs. Samoa Joe, Luke Gallows & Karl Anderson
Cass hit a fallaway slam on Gallows leading to a tag to Rollins, who they like calling the "Kingslayer" now. Balor nailed a running dropkick on Gallows, but Gallows came back with an uppercut. The heels worked on Balor in their corner with Joe nailing a jumping kick to the head of Balor. Anderson hit a backbreaker on Balor for a two count. When Gallows was in there, Balor got a boot to the face, but Gallows slammed him down. Gallows kicked Cass off the apron and missed an elbow on Balor. That led to the hot tag for Rollins against Anderson. Rollins with a Blockbuster on Anderson followed by the Slingblade, which is a similar move. Rollins fought off Gallows with a kick to the head and Cass hit a running kick to Gallows that sent both guys out of the ring. Rollins tossed Anderson onto Joe and Rollins hit a suicide dive onto Anderson and Joe on the floor. Balor hit a running dropkick on Joe outside the ring. Rollins with a springboard clothesline on Anderson. Rollins teased a Pedigree, but didn't do it and instead hit a leaping knee to the face for the pinfall win after about eight minutes.
Winners by pinfall: Big Cass, Seth Rollins & Finn Balor
Analysis: **1/2 It was a pretty good match for the time given. I don't think anybody missed Enzo in that match with a great worker like Balor taking his place. Cass didn't have much of a role. I don't think anybody watching thought the heels were going to win this match. Rollins used a different finisher, which seems similar to a lot of finishers in WWE since several people use strikes as finishing moves these days. The match was designed to give Rollins some momentum going into his match against Joe on Sunday. I'm probably picking Joe to beat Rollins at Payback on Sunday.
The Miz was shown in the locker room talking to Cesaro and Sheamus. We couldn't hear what they were saying, but Cesaro and Sheamus walked away with the idea that neither guy wanted to team with Miz.
Alexa Bliss was shown walking backstage because she's up next.
(Commercial)
It's the top of hour three as Alexa Bliss made her entrance. She's the number one contender for the Raw Women's Title.
Bliss talked about how people enter the ring to talk about what they are going to do. Bliss said there are certain superstars that talk about their childhood dream being in a WWE ring and it made her sick. She was mocking Bayley, who says that in nearly every promo. The crowd did the "WHAT?" chant to throw Bliss off, but she fired back on the crowd saying "Alexa Bliss is the best say What" leading to the "What" chant ending thereafter. Bliss said she's going to beat Bayley for the Raw Women's Title at Payback on Sunday.
Bayley made her entrance. Her entrance is more tolerable without Byron Saxton screaming for her like a child. Bayley entered the ring.
Bayley said that she heard Bliss talk about dreams and she knows that Bliss was making fun of her. Bayley told Bliss she's the kind of girl to talk behind their back instead of saying it to their face. Bayley put the title on her shoulder to say that she is not just talk. Bayley said she knows every female superstar is trying to take that title from her. Bayley talked about how she's going to walk out of Payback in her hometown still as the champion.
Bliss acted as if she didn't know that Bayley was from San Jose where Payback takes place on Sunday. Bliss said that she'll get to take the title from Bayley and embarrass her in front of her family. Bliss told Bayley that she's like a child while asking her if she's even kissed a boy. Bliss didn't let Bayley reply to that as she repeated herself saying she'll take the Raw Women's Championship.
Sasha Banks made her entrance to join the festivities in the ring.
Bliss wondered if Sasha put love letters when she packs Bayley's lunch. Good line.
Banks called Bliss a troll doll wannabe. Banks said last time she checked, the woman with the gold called the shots and said that Bayley is going to shut her up. Banks told Bliss she's going to shut Bliss up right now.
Bliss said that she has an important match on Sunday and Banks has become unhinged. Bliss said she didn't feel safe being in a ring with Banks right now. Banks hit Bliss with a forearm, which sent Bliss out of the ring. Banks vs. Bliss after the break.
Analysis: Decent promo from the women. Bliss is a very good talker and plays off the crowd well as she showed with how she dealt with the "What" chant. Every Bayley promo sounds the same at this point. I like her, but she has become a lame face that comes across like a robot reciting the same likes all the time. Banks is great all around, but has lost a lot of momentum. The heel turn will be good for her.
A commercial let us know that Shinsuke Nakamura will kick off Smackdown Live this weekend and Naomi defends the Smackdown Women's Title against Charlotte Flair.
(Commercial)
The match began after the break. Bayley joined the announcers for the match.
Alexa Bliss vs. Sasha Banks
Bliss stomped away early on followed by a clothesline. Banks avoided a double knee attack. Banks hit a running dropkick followed by a knee to the head and the double knees in the corner. Banks with another double knee attack against the turnbuckle for a two count. Banks applied the Bank Statement, but Bliss got to the ropes to break the hold. Bliss went up the ramp to walk out on the match. The ref counted out Bliss to give Banks the win after three minutes.
Winner by countout: Sasha Banks
Analysis: * That was a bad match with an even worse ending. Short match that didn't mean much. It was as if WWE didn't want to book either woman to take a fall, so they did the cheesy heel walk out ending that nobody likes.
Bayley went after Bliss on the ramp and she tried to take her towards the ring, but Bliss ran away. When Bayley turned her back, Bliss hit Bayley with a forearm to the back. Banks made her way up the ramp, so Bliss ran off to end the segment.
Analysis: An easy way to get cheap heat for Bliss heading into the title match against Bayley on Sunday. Bayley is likely going to retain the title at Payback.
Chris Jericho and Dean Ambrose talked strategy in the locker room. Ambrose wanted to be taken off The List, but Jericho said that doesn't happen. Jericho noted that Ambrose destroyed Jericho's jacket and Jericho reminded Ambrose that Ambrose gave him a Powerbomb on 69 thumb tacks last year. Ambrose said that he gave Jericho his knee light jacket. Jericho said that Ambrose "unmade" the list and scratched his name off. Ambrose hyped him up and left, so Jericho wrote his name down again.
Analysis: It was good for a cheap laugh with the "unmade" list moment even though Jericho put Ambrose back on the list after he left.
(Commercial)
It was announced that Gallows & Anderson will face Enzo & Cass at Payback on the Kickoff Show. Also, Miz TV with Finn Balor as a guest.
Analysis: I don't need to see Gallows & Anderson vs. Enzo & Cass again. It's happened way too many times. No Miz vs. Ambrose match? That's a surprise, but they could set up Miz for a match against Balor or Ambrose.
The duo of Heath Slater and Curtis Axel were seated with Charly Caruso to talk about The Marine 5. The Miz showed up with Maryse with Miz suggesting that one of them teams up with him. Slater said he had a partner as Rhyno walked in with crackers and Cheese Whiz. Maryse told the guys without them there is no media. What media? Rhyno offered Maryse a cracker, so she slapped the plate at him. Some guy showed up with a note for Miz. It led to Miz looking at the note to say that he has an awesome tag team partner as he smiled with Maryse to end it.
Analysis: It's funny how WWE sets up a segment to have them talk about The Marine 5, yet they didn't even talk about it. Anyway, it continued the ongoing storyline of Miz looking for a partner and now he's found somebody. I like the mystery partner tease for the main event in theory.
Curt Hawkins was in the ring offering up an open invitation to anybody that wants to join Curt's "star factory" as he called it. Apollo Crews answered the challenge.
Apollo Crews vs. Curt Hawkins
Crews hit a dropkick early on. Hawkins sent Crews face first into the middle turnbuckle. Booker and Graves talked about how Crews smiles too much. Hawkins hit a side suplex for a two count. Crews was sent into the ropes and hit a running boot to the face. Crews with another kick to the face followed by a leaping clothesline. Crews finished off Hawkins with the Spinout Powerbomb for the win after about three minutes.
Winner by pinfall: Apollo Crews
Analysis: * An easy win for Crews as expected since Hawkins is there to put people over. A fresh start for Crews should be good for him, but they didn't go far with it when he was on Smackdown.
After the match, Titus O'Neil went into the ring and raised Crews' hand. O'Neil celebrated the win while Crews was surprised by it. O'Neil took a selfie with him while Booker put over the Titus Brand for him.
Analysis: Titus has struggled to get over on his own for a couple of years. He's a heel while Crews is a face, so it will likely be a brief alliance leading to a feud.
Coming up is a look ahead at Strowman vs. Reigns.
(Commercial)
The announcers stood up at the announce table as they showed a clip of Braun Strowman losing his match to Kalisto, which led to the post match attack by Strowman where he shoved Kalisto off the stage while he was in a dumpster.
The announcers said that Kalisto had "hip and cervical trauma" as his fictional injuries.
There were quotes from Roman Reigns talking about his brother Rosey recently passing away and how he's the big dog in the yard. The Reigns interview is available on WWE.com if you want to check it out.
A video package aired covering the Braun Strowman rivalry with Roman Reigns to set up their Payback match. The video included moments such as Strowman attacking Reigns at the Royal Rumble, Reigns beating Strowman at Fastlane and the backstage assault by Strowman that sent Reigns to the hospital.
Analysis: It was a good video like usual. That is a strength of WWE as most fans know. I think WWE made a mistake not making Strowman/Reigns a Last Man Standing match or something different than what they did at Fastlane.
Austin Aries was shown walking backstage with Kurt Angle talking about something for 205 Live. Aries gave Angle a banana. Angle walked up to Miz and Maryse. Angle asked if he found a tag team partner. Miz said he's not going to spoil the partner for Angle, but said it will be a tough night for Ambrose and Jericho. The Drifter walked up behind them playing the guitar. Angle said good choice, but Miz said it wasn't him. Angle wished him good luck and Miz said he's not going to need it.
Analysis: Plenty of Miz on this show. I don't mind because he does a great job and it also means plenty of Maryse, which is always a good thing.
(Commercial)
This week on 205 Live it's Neville vs. Jack Gallagher.
Dean Ambrose made his entrance first for his team followed by his tag team partner for this match, Chris Jericho. Jericho wore the new jacket with lights on it that Ambrose gave to him earlier.
The Miz made his entrance with his lovely wife Maryse. Miz held onto the paper with his partner's name on it.
Miz said that his partner is a big star while telling Ambrose and Jericho they are in big trouble. Miz called for his tag team partner to make his entrance, but nobody walked out. When he called for his tag team partner again, nobody entered. Miz said they are going to have to cancel this match.
Kurt Angle's music hit as Miz left the ring. The fans greeted Angle with "you suck" chants like usual. It's a respect thing, as I point out all the time.
Angle told Miz he had to find a tag team partner for the match against Jericho and Ambrose. Angle said whether The Miz' partner shows up or not, the match starts right now. Angle: "Oh it's true, it's damn true." Angle left to cheers.
Analysis: Miz played it off well. It made fans happy to see that he had no partner for the match.
Jericho and Ambrose attacked early with Ambrose hitting a bulldog on Miz and Jericho/Ambrose did a double clothesline to send Miz out of the ring for the break.
(Commercial)
The commercial aired for Smackdown again hyping Nakamura to start the show and Naomi vs. Charlotte for the SD Women's Title.
Chris Jericho & Dean Ambrose vs. The Miz (w/Maryse) & ???
The match started with Ambrose working over Miz. Jericho hit a chop to the chest followed by a delayed vertical suplex. Jericho hit a running splash to the back of Miz. Ambrose was on offense, so Miz begged him off and asked him to shake his hand. Fans chanted "no" to that idea. The Miz slapped Ambrose in the face, ran around the ring, hid behind Maryse and Miz nailed Ambrose with a kick to the head. Miz sent Ambrose into the barricade followed by a running kick in the ring for two. Miz hit his backbreaker into a neckbreaker combo for two. Miz hit the Bryan-like kicks as Ambrose came back with a rollup for two followed by hard clothesline. Jericho with a running shoulder tackle and a double axe off the top. Jericho hit a bulldog and the Lionsault connected. Jericho went for Codebreaker, but Miz shoved him off. Jericho hit a dropkick that sent Miz out of the ring. Miz went up the ramp. Ambrose attacked Miz on the ramp. Ambrose cleared off the announce table.
Bray Wyatt's graphic played and Wyatt stood on the announce table. Wyatt attacked Ambrose with a punch. Wyatt sent Ambrose into the video screen while using a Sister Abigail-like move. Jericho showed up for the save. Wyatt and Miz rolled Jericho in the ring. Jericho hit Miz with a Codebreaker. Wyatt hit Sister Abigail on Jericho. Call it 10 minutes or so.
Match Result: No Contest
Analysis: *1/2 Why would they book this match with a heel against two faces? It didn't work. It was weird watching a handicap match with the face as the guy that was alone, but that's what they did. It felt similar to the Bliss match with the heel walking out rather than face the opponents. The match was an afterthought after Wyatt appeared out of nowhere.
Miz went up beside Wyatt, smiled and tapped him on the shoulder as if to say good job. Wyatt hit Miz with Sister Abigail to end the segment. The show went off the air at 11:07pmET.
Analysis: It was an easy way to make Wyatt look strong heading into the Payback PPV match against Orton on Sunday. Simple as that.
It didn't feel like a main event angle to me. It felt like the kind of thing that should happen earlier in the night rather than a big moment to end the show. Weak ending to this week's show.
Three Stars of the Show
1. Braun Strowman
2. The Miz
3. Chris Jericho
The Scoreboard
4.5 out of 10
Last week: 7.5
2017 Average: 5.68
Average since brand split starting July 25/16: 5.8 (Smackdown is 6.74)
Last 5 Weeks: 7.5, 7, 8, 5.5, 5
2017 High: 8 (April 3)
2017 Low: 4 (Jan. 9 & Feb. 27)
Final Thoughts
I give it a 4.5 out of 10.
This week's show was a big step back after three straight above average weeks of Raw. The matches were below average for most of the night, there weren't any memorable promos and I don't think they built up to any Payback matches that well either. It was just a three hour Raw without interesting moments. If you missed it you really didn't miss much aside from the big dumpster spot.
It was the second straight week with no Roman Reigns on the show. I thought he would be back this week, but they chose to keep him off again even though he was reportedly at the show.
THIS SUNDAY: @AlexaBliss_WWE heads into @itsBayleyWWE's hometown to try and take her #Raw#WomensTitle at #WWEPayback! pic.twitter.com/GJYP6tzdmy

— WWE (@WWE) April 25, 2017
Here's what we know for Payback this Sunday, April 30 in San Jose.
Roman Reigns vs. Braun Strowman
"House of Horrors" Match: Randy Orton vs. Bray Wyatt
Seth Rollins vs. Samoa Joe
United States Championship: Kevin Owens vs. Chris Jericho (Whoever wins that match will take the US Title with them to Smackdown Live.)
Raw Tag Team Championships: The Hardy Boyz vs. Cesaro & Sheamus
Raw Women's Championship: Bayley vs. Alexa Bliss
Cruiserweight Championship: Neville vs. Austin Aries
Enzo & Cass vs. Gallows & Anderson (Kickoff Show)
Miz TV with Finn Balor as the guest.
I'm very surprised they aren't having Ambrose defend the IC Title as well. I'll have a preview up for Payback this Friday.
—
That's all for now. See ya next time for the Smackdown review.
Thanks for reading. Go Toronto Raptors and Toronto Blue Jays.
John Canton – mrjohncanton@gmail.com
Twitter @johnreport
Personal Facebook and TJRWrestling on Facebook