The John Report: The WWE Raw Deal 04/03/17 Review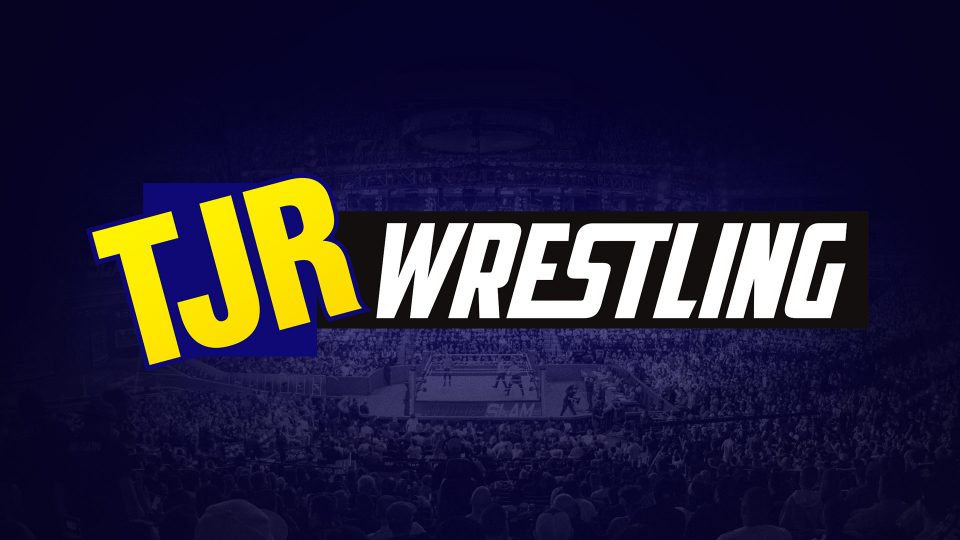 The Raw after WrestleMania is traditionally one of the most exciting episodes of Raw every year. There are a lot of rumors of what might happen, so I'm excited about it too.
WrestleMania 33 took place on Sunday night in Orlando. Here's my detailed review of that event, which I thought was slightly above average. Some people said I was too nice and others said I was too harsh. I like to think I'm pretty fair. Also, I wrote an exclusive WrestleMania review article for The Comeback that looked more at the booking of the matches while trying to figure out where some things may be headed.
Live from Orlando, Florida is the Raw Deal for episode #1243. Follow me on Twitter @johnreport. Thanks Melo Man for the banner up top. #ThankYouTaker for sure.
Raw began with images and audio from WrestleMania's Reigns/Undertaker match that saw Reigns get the victory while The Undertaker left his "yard" likely for the last time.
There was a live shot of the crowd chanting "Undertaker" when the video stopped. The camera panned as the crowd kept chanting "Undertaker." That's great. It lasted for over about two minutes. Some fans started a "Roman Sucks" chant as well.
Roman Reigns entered. Loud boos for him. It was hard to hear any cheers because of how many boos there were. The boos continued as Reigns walked inside the ring with a microphone in hand. Fans chanted "Delete" at him. Reigns just walked around the ring. The fans even chanted "F**k You Roman" as he stood in the ring. I censored the word, but they didn't. When that died down they went with the "Delete" chant again. It turned into a "You Suck" chant as well. They turned it into "Roman Sucks" to the tune of the New Day chant. When Reigns went to speak, more boos and another "Delete" chant. When Reigns tried to talk again they chanted "Shut the F**k Up" at him. They chanted "Go Away" at him as well. Reigns said: "This is my yard now." More boos from the crowd. He dropped the microphone and left to end it.
Analysis: The first 15 minutes of this show was the opening video, chanting for Undertaker and then about eight minutes of booing Reigns while chanting various things at him. It was one of the most unique starts of Raw I can ever remember. The hate for this man is strong. I don't really mind him, but man it's going to be tough for WWE to try to sell him as a face after he was the man that ended the career of The Undertaker.
The announce team of Michael Cole, Corey Graves and Byron Saxton welcomed us to the show. They reminded us that this crowd is very vocal while cheering people they normally boo and boo people they normally cheer.
The Hardys defend the Raw Tag Titles against Gallows & Anderson up next.
Luke Gallows & Karl Anderson, the former Tag Team Champions, made their entrance.
A commercial aired for WrestleMania 34 next year on April 8, 2018 in New Orleans. I'm definitely in for that. One of my favorite cities to visit.
(Commercial)
There were images shown from WrestleMania.
The announcers were shown on camera. They mentioned the German announce team sitting at ringside.
Matt and Jeff Hardy, the Raw Tag Team Champions, made their return to a huge ovation. The crowd was excited to see them. If you're wondering, Matt was doing the "Delete" hand gesture on his way to the ring as well.
Raw Tag Team Championships: The Hardy Boyz (Matt & Jeff) vs. Luke Gallows & Karl Anderson
The Hardys worked well together early on as the announcers noted it's been nine years since the Hardys teamed together on Raw. Matt hit a Side Effect on Anderson for a two count. Matt sent Anderson over the top to the floor and Jeff hit a clothesline on Gallows to send him over the top as well. Fans chanted "Delete" as the show went to break.
(Commercial)
Back from break, Gallows and Anderson did a double team neckbreaker to Matt as they isolated him from his brother. Gallows nailed a running splash on Matt in the corner. Fans are chanting "F**k that Owl" as a reference to what Matt's wife Reby put on Twitter when she ranted about their issues with Impact Wrestling. Running kick by Anderson on Matt and Gallows tagged in with a superkick. Matt moved out of the way of an elbow drop. Hot tag to Jeff, who nailed Gallows with a forearm, atomic drop, dropkick and a splash for a two count. Jeff attacked Gallows on the floor with a running Poetry in Motion attack on Gallows against the barricade. The heels cheated and led to a double Boot of Doom attack on Jeff for a two count. Matt tripped up Anderson while Jeff hit the Twist of Fate on Gallows while also doing a leg drop Anderson. Matt with a Twist of Fate on Gallows and Jeff hit a Swanton Bomb on Gallows leading to Matt making the cover for the win after 11 minutes.
Winners by pinfall: The Hardy Boyz
Analysis: *** Good tag match between two of the best teams in the world. They likely haven't worked together that much, but they put on an entertaining match from start to finish. The heels worked over Matt, Jeff got the hot tag, there was nearly a win by G&A with the Boot of Doom move and then the faces came back to win. No surprise that the Hardys would retain the gold since they are ridiculously popular at this point. Great to see them back in a WWE ring.
It was announced that the Hardy Boyz will be on Raw Talk after Raw on WWE Network.
Analysis: At this point it seems like WWE is not pushing the "Broken" Hardys gimmick. It could be due to legal issues with Impact Wrestling. Matt was doing the "Delete" hand gesture a lot, though.
Later on Raw: New Universal Champion Brock Lesnar. Also, Seth Rollins & Chris Jericho team up against Samoa Joe & Kevin Owens.
Images were shown of Rollins beating Triple H at WrestleMania
Neville made his way down to the ring for a match up next.
(Commercial)
Neville, the Cruiserweight Champion, was in the ring with the title on his shoulder. He said he did everything that he said he was going to do in beating Austin Aries. Neville said people may not like his methods and tactics, but you can't deny his results (he held up the title). Neville called himself the unstoppable, irrefutable…and here comes Mustafa Ali.
Analysis: Neville continues to do well as a heel promo guy. I enjoy his work a lot.
Neville vs. Mustafa Ali
This is not for Neville's Cruiserweight Title.
Ali took down Neville with a headscissors takedown followed by a spin kick that sent Neville out of the ring. Ali jumped off the middle rope with a cross body like move. Back in the ring, Neville launched up in the air for a flapjack. Neville dumped Ali to the floor as the show went to break two minutes into it.
(Commercial)
The match returned with Neville in control. The crowd wasn't focused on the action because there was a beach ball. I know that from people that were there that were tweeting about it. Neville did not look thrilled about it, nor should he be. Ali came back with a dropkick and a kick to the head as the crowd popped for something involving the beach ball. Neckbreaker by Ali earned a two count. The crowd was chanting "Beach Ball Mania" as the match was going on. Neville hit a snap back suplex that dropped Ali on his head. Huge clothesline by Neville on Ali as the crowd booed because of something involving the beach ball. The crowd chanted "Beach Ball Mania" with Cole acknowledging it after a few minutes of those chants. Neville and Ali did a great spot Springboard Spanish Fly off the top rope. That was awesome. Fans singing "Hey we want some beach ball." Ali with a kick to the face and a reverse hurricanrana. Satellite DDT by Ali and Neville got his foot on the bottom rope. Ali missed an inverted 450 splash. Neville up top and teased the Red Arrow, but he jumped down to apply the Rings of Saturn submission for the win. It went 11 minutes.
Winner by submission: Neville
Analysis: ***1/4 Good effort by both guys with the champ winning non-title, which seems to be a rare thing on WWE television. Ali was impressive with a lot of his moves such as the Spanish Fly after a springboard and that DDT looked great. Neville got the win due to Ali missing a high risk move. I'm not a fan of the crowd paying attention to a beach ball instead of a good match in the ring. If you want to spend money to go play with a beach ball in an arena that's your decision. I feel bad for the wrestlers busting their ass and the fans aren't paying attention to them.
Vince McMahon, the WWE Chairman and CEO, was shown walking out of a car. He's up next at the top of hour two.
(Commercial)
There were more images shown from WrestleMania on Sunday.
Images were also shown of different media outlets covering WrestleMania, but I'm not putting over the competition. I learned that from WWE.
Vince McMahon Addresses the WWE Universe
The Chairman Vince McMahon got a huge ovation from the crowd as they sang his "No Chance in Hell" song. They chanted "Roman Sucks" at him. He decided to talk over them rather than address it.
Vince said that next week they are going to "shake things up" and do a "superstar shakeup" that suggests some kind of draft lottery next week.
Analysis: We will need more details on that, but that should lead to a lot of rumors and speculation in the next week.
Vince cued up footage from Seth Rollins shoving Triple H into Stephanie leading to Stephanie breaking the table. Vince said that Stephanie will be out of action for a while. The fans were happy about Stephanie not being there. Vince yelled at the crowd and told them they are being bloodthirsty.
Vince talked about how since the Commissioner Stephanie is out of action and there's no GM since Mick Foley got fired, they need a new GM of Raw. Vince said the GM was inducted into the WWE Hall of Fame this past weekend. Teddy Long showed up. Vince told him it's not him. Teddy said "My bad" and danced to the back.
The new General Manager of Raw is…and the guy didn't come out right away. Vince said he's a prima donna and said: "Kurt Angle!"
Analysis: Yes! Yes! Yes! I love this choice.
Angle entered the arena. The crowd went wild for Angle as the GM. Loud "You Suck" chants for his song as usual. This is Angle's first time on Raw in 11 years.
Angle walked down to the ring wearing a suit with a tie. He was sweating a lot. He shook Vince's hand and Vince left. The fans chanted "Welcome Back" when his music stopped.
Angle: "I only have one thing to say…it's great to be back on Monday Night Raw…oh it's true, it's damn true." The crowd cheered Angle some more and he left.
Analysis: It was expected that Angle would be named as the GM and that's what happened. He is the right choice because he's as hot as ever since he was just inducted into the WWE Hall of Fame and is very fresh on WWE television. In other words, the complete opposite of Stephanie McMahon's character. Angle will do a great job in the role and it's also perfect because it can set him up for a match at some point down the road as well. I like it a lot.
Coming up: Jericho & Rollins vs. Joe & Owens.
(Commercial)
PLUG TIME: My countdown of the 33 Greatest Matches in WrestleMania History finished up on Sunday. If you saw it then you know the order. If you didn't, then all I can tell you is that the top three matches were Bret Hart vs. Steve Austin @ WM13, The Undertaker vs. Shawn Michaels @ WM25 and Kurt Angle vs. Shawn Michaels @ WM25. I'm not going to tell you the order here, though. You need to check out the list of the Greatest Matches in WrestleMania History to see who ended up in the #1 spot. Thanks to all those that read and commented on the matches. I appreciate it.
The New Day trio made their entrance to a good ovation. Kofi Kingston was on the bike with the New Day Pops ice cream and they all had ridiculous outfits on.
Big E started it off saying: "What a night." Big E said that WrestleMania was one for the ages and was about to make a dick joke, but Kofi cut him off. Kofi talked about how much they liked hosting the event for "you people" and Xavier Woods asked what he meant by that, so Kofi said the WWE Universe. Kofi talked about how it sucked that they didn't get to wrestle at WrestleMania, so Woods issued an open challenge.
The music of The Revival hit as the former two time NXT Tag Champions made their entrance. They are Scott Dawson and Dash Wilder. The fans sang along with their music. Graves was really excited to see them because they are a heel team and he's the heel announcer. They looked excited to be there.
Analysis: Great decision by WWE to call up The Revival to the main roster. It's very well deserved. They proved themselves as #TopGuys in NXT for the last two years.
The New Day's Big E & Xavier Woods vs. The Revival (Dash Wilder & Scott Dawson)
Woods started with Wilder for a bit. Dawson tagged in and took down Woods with a single arm takedown as the match went to break one minute into it.
(Commercial)
Woods worked on Dawson with a chop, but Dawson crushed him with a clothesline. There were quick tags by The Revival as they worked over Woods. Missile dropkick by Woods on Dash. Dawson got the tag, but Big E got the hot tag. Three belly to belly suplexes by Big E on Dawson like he usually does after the hot tag. Dash in the ring, so Big E hit him with a clothesline. Big E missed his dive and went crashing to the floor because Dawson moved. Woods got the tag for his team and fired back with chops on Dawson. Spinning forearm by Woods on Dawson. Dash got the tag, Dawson lifted up Woods and they hit the Shatter Machine on Woods for the victory after seven minutes.
Winners by pinfall: The Revival
Analysis: ** It was fine for the four minutes that actually aired. It bothers me when they go to commercial for a match that only went seven minutes, but that's what they do sometimes. I liked the ending with Dawson avoiding the Big E attack and that led to the heels finishing off Kingston with their great double team move, which is like a double team Codebreaker they call the Shatter Machine. Nice way to debut a new team against a great tag team in New Day.
After the match, The Revival brought Kingston into the ring. Dawson punched him in the head. Dawson wrapped up Kingston's right leg with a leg lock and Dash jumped off the ropes and stomped on Kingston's leg. Kingston was writhing in pain selling it.
Analysis: That's an attack they did several times in NXT usually for injury angles. Good way of putting over The Revival as a badass heel team, which they are. It also could lead to New Day ending if this lottery or roster shakeup allows for that possibility.
Angle was shown in his new office backstage. Enzo & Cass walked up to him. They did their introduction to Angle, who told them he was great because he was inducted into the WWE Hall of Fame and now he's the GM of Raw. They wondered why The Hardy Boyz were in the tag match at WrestleMania. Enzo did his rambling thing with Angle saying he had no idea what he was talking about. Angle told them they can face Sheamus & Cesaro in a number one contender's match. Cass called them SAWFT to end it while the crowd chanted along. Angle: "That's not how you spell soft." That drew laughs to end it.
Analysis: Great line by Angle to end the segment. He's always had good comedic timing.
Bayley entered for a tag match.
(Commercial)
It's a six woman tag as Women's Champion Bayley was joined by Dana Brooke, who entered during the break. Sasha Banks is also on the team.
Emma made her entrance. She's wearing the gear she used in NXT the last couple of years. Also on the heel team are Nia Jax and Charlotte Flair, who was wearing the peacock outfit she wore at WrestleMania. Might as well wear it more than once.
Analysis: I'm glad she's finally on television after the Emmalina tease videos for five or six months followed by the regular Emma videos.
Bayley, Sasha Banks & Dana Brooke vs. Charlotte Flair, Nia Jax & Emma
The crowd chanted the "Hey Bayley" song. Emma started with Brooke and then Emma called Bayley into the ring. Bayley tripped up Emma and did the move where she rolled around her back to celebrate. Emma with a forearm to the face of Bayley as the show went to break three minutes into it.
(Commercial)
Back from break, the heels worked on Bayley as Graves called Jax a "hybrid athlete" to put her over. Emma pulled on the ponytail of Bayley while Bayley was in the tree of woe upside down. Charlotte charged at her in the corner and Bayley tossed her over the top to the floor. Charlotte pulled Banks off the apron to prevent the tag. Shortly after, Banks got the tag and hit Charlotte with the double knees off the top. Banks with a double knee attack in the corner and the double knee attack while Charlotte was against the turnbuckle. Sasha likes the double knees. Emma made the save on the cover. Brooke sent Emma out of the ring. Bad looking double dropkick by Banks and Brooke on Jax. Bayley jumped on Jax on the floor. Charlotte went for Natural Selection in the ring, but Banks countered it and applied the Bank Statement to win. It went about ten minutes.
Winners by submission: Bayley, Sasha Banks & Dana Brooke
Analysis: **1/2 Okay match. Banks getting the win for her team was actually a surprise because I thought the heels would win with one of them beating Bayley. I like that Banks got the win because she hasn't won that often in the last few weeks and months, so putting her over is a smart move. I think she may turn heel soon too.
After the match was over, Charlotte yelled at her teammates. Emma left. Jax shoved her down and hit an elbow drop on Charlotte. Jax left while Charlotte was out in the middle of the ring.
Analysis: I think it's possible that Charlotte gets moved to Smackdown since she has feuded with the Raw women so much and there's nothing more for her to do. That's probably why they did that angle with her losing and getting beat up.
Sami Zayn was in the office with Angle. Zayn said he had a great relationship with Foley and that he liked Angle. Zayn rambled on a bit. Angle said he can tell that Zayn possesses intelligence, then he told Zayn he has intensity and integrity. Angle told Zayn that no matter what he does he's going to be just fine. Zayn thanked him. When Zayn left, Angle let out a sigh as if he was annoyed by Zayn. Jinder Mahal showed up to complain about what happened in the battle royal. Zayn told him he was being rude. Angle said with him in charge they're going to settle problems in the ring. Angle put them in a match.
Analysis: It's typical booking where things happen to set up matches in a predictable way.
Up next is Brock Lesnar, the new Universal Champion.
(Commercial)
There were images shown from WrestleMania.
The "Did You Know?" fact let us know that the 75,245 people at WrestleMania were from all 50 states and 62 countries.
Brock Lesnar Universal Championship Celebration with Paul Heyman
Brock Lesnar received a nice ovation as he walked out with the Universal Championship around his waist and his advocate Paul Heyman was with him of course.
Lesnar stood in the ring with the Universal Championship on his shoulder. Heyman did the big intro for Lesnar as the crowd chanted along with him.
Heyman said he wanted to reveal a bedtime story that Brock tells his children and Paul tells his children as well. Heyman mentioned a "superhero" that represents honor, dignity, honesty, family, tradition and he noted he might vomit in his mouth talking about that. Heyman said one day that superhero was named Goldberg. The crowd booed the name and Lesnar whispered something to him. Heyman said once Goldberg visited South Central Suplex City he got his ass kicked by The Beast and lost the Universal Title. Heyman said that this fairytale has a happily ever after and that's that "you won't be seeing Bill Goldberg around here anymore." Loud "yes" chants.
Heyman talked about Lesnar is looking for new challengers. The crowd chanted "Finn" to that. Heyman mentioned guys like Seth Rollins, Matt Hardy (loud "Delete" chants), Jeff Hardy and Paul said he could imagine both Hardys. Heyman said Lesnar isn't the kind of champion that will take selfies with the title because he won't reign as champion for a long time. Heyman called Lesnar the disruptor of the status quo.
Heyman said it's time to talk about the two in 23-2. Heyman claimed that history demands that those two need to go one on one to determine whose yard this really is. Heyman: "We're out here talking about, Roman Reigns." He spoke about how Reigns was barking around backstage about how he's the big dog in WWE. Fans chanted "We Want Balor" instead with Heyman ignoring them and they stopped. When Heyman mentioned Reigns, he added that Lesnar is "animal cruelty" when it comes to the "big dog" Reigns. Heyman said that Lesnar authorized him to do something big for the Raw after Mania crowd. Heyman suggested why not do something right here, right now?
Braun Strowman's music hit as Braun entered the ring with a microphone in hand. Heyman stood on the ring apron. Strowman went face to face with Lesnar. Strowman said when he's finished with Reigns, maybe he will have Lesnar's attention. Strowman told Lesnar he has his attention and Strowman shoved him. Heyman yelled at Lesnar: "Don't fight for free!" Lesnar put the title down between them. Fans chanted "Braun" for Strowman. That led to Strowman backing out of the ring. They had a staredown to end it.
Analysis: Heyman was on fire like usual. The fairy tale story was a bit silly, but they made it work by painting Goldberg in a bad light, which worked with this crowd that hated Goldberg. It was interesting that Heyman would mention Reigns right away and then Reigns didn't answer it. My guess is they will move Reigns to Smackdown to keep him away from Lesnar leading to a Reigns Rumble win and he will challenge Lesnar at next year's WrestleMania. As for Strowman, he's a potential future opponent for Lesnar.
(Note: After Raw, I listened to Dave Meltzer on Wrestling Observer noting that Lesnar isn't scheduled for a match at Payback and it's likely going to be Reigns vs. Strowman at that show unless there's some twist with the roster shakeup.)
Chris Jericho was interviewed by Charly Caruso backstage. She noted that in four weeks, Jericho will get his US Title rematch at Payback. Jericho noted that "Beach Ball Mania" is running wild and the crowd cheered for that. Jericho noted this is his crowd. He mentioned different countries, plus Canada and the 50 states as the "Friends of Jericho" and encouraged them to "cheer me on, man." Loud "Y2J" chants for that. Jericho called Owens a "stupid idiot." Jericho talked about getting his revenge on Owens by going after the tip of his finger because that's what Owens used to get his hand on the bottom rope to kick out after a pinfall. Jericho brought out the List of Jericho and put "the tip of Kevin Owens' finger" on The List as the crowd cheered wildly. Owens showed up to attack Jericho. Owens beat on him with punches. Jericho fought back briefly, but Samoa Joe showed up to attack Jericho from behind. They beat up Jericho. There was a table there so Owens picked up Jericho and drove him through a table with a Powerbomb.
Analysis: Jericho had a lot of fun with that promo. The post match attack was done because it's a way to bring back Finn Balor as a replacement for Jericho. Good angle to set it up.
(Commercial)
Kurt Angle was shown leaving the trainer's room. Seth Rollins showed up to ask how Jericho was doing. Angle told him that he'll find him a partner.
Analysis: I'm sure most people thought of Balor in this spot as I mentioned before the commercial.
Enzo & Big Cass were already in the ring. I'm surprised their intro wasn't shown, but they did a mild version of it earlier.
Enzo Amore & Big Cass vs. Sheamus & Cesaro
The winners of this match are the number one contenders for the Raw Tag Team Titles.
Cass missed a corner attack on Sheamus, so Sheamus came back with a spinning kick in the corner. The crowd was chanting something I don't know. Sheamus slipped on the top rope a bit, but it wasn't that bad. Cass tossed Enzo onto both of the opponents. Sheamus and Cesaro were on the floor, so Cass picked up Enzo and dumped him over the top onto their opponents as the show went to break three minutes into it.
Analysis: Every match on the show so far went to commercial in the first three minutes of a match.
(Commercial)
Sheamus hit a rolling senton on Enzo as they isolated the smaller man from his partner. The fans did some chant for Sheamus & Cesaro. Enzo broke free, but Cass battled Cesaro on the floor. Back in the ring, Enzo counter a Sheamus attack and hit a DDT. No Cass in the corner for Enzo to tag as Cass tagged in and hit the uppercut in the corner. Cesaro applied the Cesaro Swing and the Sharpshooter submission in the center of the ring. Cass into the ring with a big boot for Cesaro and a boot sent Sheamus out of the ring. Cass got the hot tag, corner splash to Cesaro – two of them, sidewalk slam, Empire Elbow and a boot to the face. Sheamus went into the ring with a Brogue Kick to Cass. Sheamus launched Enzo off the top and Cesaro hit an uppercut leading to the pinfall win. It went about ten minutes.
Winners by pinfall: Sheamus & Cesaro
Analysis: *** Good match with the right team going over. Enzo & Cass debuted on the Raw after Mania last year, but they haven't been able to win the Tag Titles. Their quest will continue as Sheamus and Cesaro got the clean win here to earn the next title shot. The crowd loved the European duo of Sheamus & Cesaro possibly because there are historically a lot of European fans at the Raw after Mania. Sheamus & Cesaro vs. the Hardys should be an awesome match at Payback assuming that's where it happens.
Still to come is Seth Rollins and a partner vs. Samoa Joe and Kevin Owens.
(Commercial)
More images were shown from WrestleMania. I will not miss that Greenlight song.
There was an image of The Undertaker as various WWE superstars and legends tweeted about how it might be the last match of The Undertaker.
Jinder Mahal vs. Sami Zayn
Mahal attacked Zayn before Zayn could enter the ring. Mahal sent Zayn into the steps at ringside. The fans did the "ole ole ole" chant for Zayn as Mahal sent Zayn into the steps again. Mahal rolled Zayn into the ring and Zayn said he's ready. The match began.
Back elbow by Mahal followed by a dropkick for a two count and a chinlock. Mahal hit a running knee drop followed by another chinlock. Running high knee by Mahal. Zayn hit an Exploder Suplex that sent Mahal into the turnbuckle followed by the Helluva Kick for the win after about three minutes.
Winner by pinfall: Sami Zayn
Analysis: * Easy win for Zayn after Mahal got the advantage with the pre-match attack. Predictable outcome since Mahal isn't a guy that gets a lot of wins. Zayn can beat a guy like him, but they don't put him over bigger names. I hope that changes soon.
Main event tag is up next.
(Commercial)
Next week is a "Superstar Shake-Up" starting on Raw. They didn't offer anything specific.
Four way #1 Contender match is coming up on 205 Live on Tuesday.
Raw Talk after Raw has Goldberg, Matt Hardy, Jeff Hardy and Bayley.
Kevin Owens, the new United States Champion, made his entrance. Samoa Joe made his entrance as the partner of Owens.
Seth Rollins made his entrance to a big ovation. He's wearing the same gear he wore at WrestleMania. He's got the brace on the right knee again.
Finn Balor's music hit and the crowd exploded for him. Balor showed up in his regular gear rather than the body paint "demon" look. I've missed that theme song and his poses with the crowd joining in.
The show went to break as Balor entered the ring.
Analysis: Balor has been out of action since late August after shoulder injury. He returned to live events in the last month.
(Commercial)
The bell rang as the match returned from break.
Seth Rollins & Finn Balor vs. Samoa Joe & Kevin Owens
Owens grabbed a headlock on Rollins. It was noted by Cole that Balor beat Rollins to become the first Universal Champion in the match where Balor got hurt, which led to Owens becoming the Universal Champion. There were also NXT rivalries between Balor and Owens as well as Joe. All four guys were also NXT Champions. The heels worked over Rollins in their corner. Rollins came back by sending Owens face first into the middle turnbuckle. Balor got the tag leading to loud "Finn" chants as he faced off with Owens. Dropkick to the face by Balor on Owens followed by a jumping kick to the head. Balor up top, but Owens rolled to the floor, so Balor nailed a running dropkick on the floor. Owens was on the floor and Rollins attacked with a suicide dive to take out Owens. Joe went to check on Rollins, which led to Rollins hitting a somersault dive over the top to take out both heels. Back in the ring, Owens kicked the knee and hit a DDT for two. Joe with a running back splash on Rollins followed by a leaping kick to the head for two. Fans chanted "Stupid Idiot" at Owens as he worked over Rollins with a senton splash for two. Joe worked on the right knee of Rollins. They did a great tease of a tag leading to Joe hitting a shoulder breaker into the knee. The crowd was doing the wave. Rollins avoided a senton splash attempt by Joe. Rollins sent Joe into the top rope and hit a kick to the head.
Balor got the hot tag against Owens. Balor with punches, kicks and a running dropkick on Owens. Balor nailed hard chops to the chest of Owens. Back elbow by Owens, Balor came back with a kick to the head and a kick to Joe while he was on the floor. Owens spun Balor around and hit a White Noise like move for two. Balor came back with the Sling Blade neckbreaker. Joe grabbed Balor and Rollins took out Joe with a flying knee attack. Owens superkick on Rollins. Balor with a dropkick on Owens and the Coup de Grace double knee stomp off the top rope for the win after 12 minutes.
Winners by pinfall: Finn Balor & Seth Rollins
Analysis: ***1/2 That was a very good main event tag match. Rollins did a fantastic job of selling the knee injury the whole match. He sold when the heels were on offense and he even sold after he hit his own moves. Rollins is a fantastic in-ring performer that does all the little things right and that means selling injuries. I wasn't surprised how they built up the match with Balor as the guy getting the hot tag because it was all about making fans believe that he looks healthy again. He showed no sign of ring rust. He looked as good as ever. It's great to have Balor back.
Post match, Joe and Owens went up the ramp together.
Balor and Rollins celebrated in the ring as the show ended at 11:11pmET.
Here's Goldberg on Raw Talk after Raw. It wasn't an official retirement, but it sounded like it. He did say "never say never" at the end.
Three Stars of the Show
1. Kurt Angle – It was his first time on Raw in 11 years. Of course he's my pick as the first star.
2. Finn Balor – Welcome back. He's been missed.
3. (tie) The Revival – Welcome to Raw.
3. (tie) The Hardy Boyz – Welcome back to Raw.
The Scoreboard
8 out of 10
Last week: 5.5
2017 Average: 5.54
Average since brand split starting July 25/16: 5.76 (Smackdown is 6.68)
Last 5 Weeks: 5.5, 5, 7, 4, 5.5
2017 High: 8 (April 3)
2017 Low: 4 (Jan. 9 & Feb. 27)
Final Thoughts
I give it a 8 out of 10.
Best Raw of the year? Yes, I think so.
It was an entertaining show as expected on the Raw after WrestleMania. I'm most excited about Kurt Angle as the Raw GM because it's been 11 years since he's been on WWE TV and he's back home in WWE where he belongs.
The matches were good all night long. There wasn't a bunch of three minute matches like we get most weeks. The only one was Zayn/Mahal, but that's fine. Nearly every match was around the ten-minute range or more and that meant they nearly three star matches every time.
The crowd was fun as is usual on the Raw after WrestleMania. It wasn't the best or worst Raw after WrestleMania crowd ever, but they were into the whole show for the most part and other than the beach ball marking out, I enjoyed them for the most part.
That scene with Reigns to begin the show was one of the most unique starts to Raw that I've ever seen. It wouldn't surprise me if he's moved to Smackdown to separate him from Lesnar.
Did I miss Stephanie McMahon? Oh hell no. Stay off TV for several months, please.
It's hard to forecast what's going to come on Raw when they are going to shake up the rosters next week.
Here's what we know for Payback on April 30 in San Jose.
United States Title: Kevin Owens vs. Chris Jericho
I don't want to guess other matches because I don't know what this "Superstar Shake-Up" is next week.
—
That's all for now. See ya next time for the Smackdown review.
Thanks for reading. Go Toronto Raptors, Toronto Maple Leafs and Toronto Blue Jays.
John Canton – mrjohncanton@gmail.com
Twitter @johnreport
Personal Facebook and TJRWrestling on Facebook