WWE Raw News: Samoan Summit with Roman Reigns and Samoa Joe, Plus Two Matches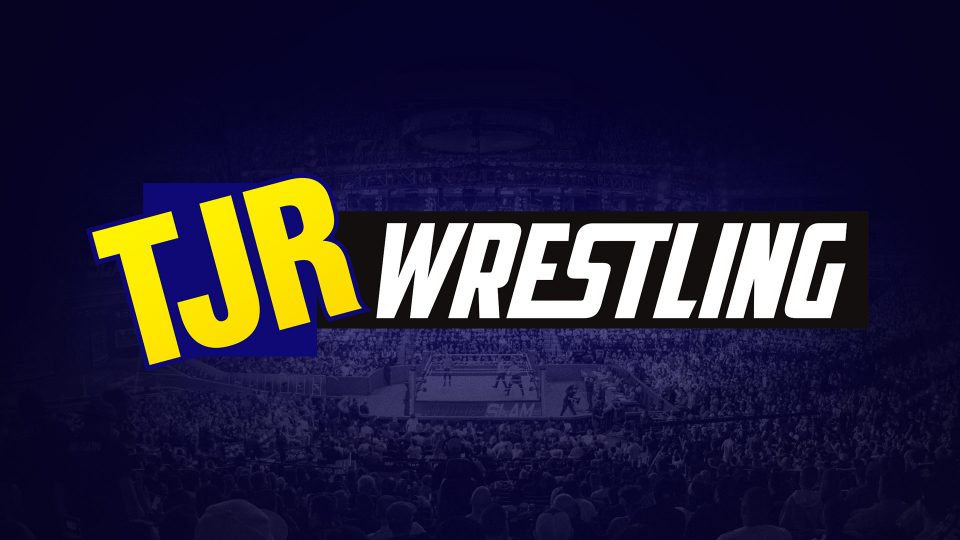 There are three things that are advertised for Monday's Raw in Little Rock, Arkansas on July 29. Here's what we know along with my predictions.
Last week on Raw, Roman Reigns and Samoa Joe had a bit of a promo battle before setting up an impromptu match. Reigns won the match in under ten minutes. However, it appears that the Reigns/Joe storyline will continue. Here's what WWE wrote about it.
Samoan pride was on the line last week when Roman Reigns battled Samoa Joe, and now that The Big Dog emerged victorious in the grudge match, it seems the two sides have come together in an effort to squash their beef. As reported by The Wrap, Reigns and Joe will meet in a "Samoan Summit" on Monday's Raw, where the two will supposedly hash out their differences and find a way to move forward. It's a surprising turn of events between two known fighters, though there's something to be said for a desire to move forward. With that being said, talks are just as likely to break down – and given that they're both from the same island, we know what happens next.
Prediction: The goal is to "find a way to move forward" which sounds like a great idea, but Samoa Joe is a heel that is known for cheap attacks. This will probably lead to something where Joe goes after Reigns, they get into a brawl and a match is set up for SummerSlam. Reigns, who by the way is still considered a Smackdown guy, is obviously going to be in a match at SummerSlam since he's on the poster for the event. There aren't a lot of obvious options for Reigns to face right now, so I think Reigns vs. Joe is likely for SummerSlam. With that said, I didn't think Reigns should have beat Joe clean last week on Raw and the fact that the feud will continue makes me question why they would have Reigns beat Joe last week.
Anyway, I guess we'll find out more on Raw and if it will lead to a SummerSlam match on August 11.
A match has also been announced between Seth Rollins and Dolph Ziggler. These guys have wrestled many times in the past, especially last year when they were feuding over the Intercontinental Title. Rollins tweeted about the match.
My #IgniteTheFire fight camp continues en route to @SummerSlam. An old foe but with raised stakes. This one's for you, Shawn. https://t.co/c0SDUXfTwT

— Seth Rollins (@WWERollins) July 26, 2019
The line at the end, "This one's for you, Shawn" is a reference to Ziggler hitting Shawn Michaels with a superkick on Smackdown last week.
Prediction: Rollins should get the win since he's facing Brock Lesnar for the Universal Title at SummerSlam. There was a note in the Wrestling Observer this past week that said Ziggler will be in a match at SummerSlam, but it's not against The Miz or Shawn Michaels, so we have no idea who it might be right now.
The second match advertised will see Raw Women's Champion Becky Lynch facing off with Alexa Bliss in a non-title match. The WWE.com preview teases a tag team match possibility.
Becky Lynch and Natalya's rivalry for the Raw Women's Championship heated up in a hurry, as what was shaping up to be a respectful contest has turned into a series of below-the-belt insults stemming from the pair's time in Japan years before they ever set foot in WWE. Their latest scrap came during the middle of a planned "Moment of Bliss" interview with The Man, and it seems as though Alexa Bliss has had quite enough of her show descending into chaos. As such, The Wrap confirmed that Becky and Alexa will square up in a non-title match this Monday. It should be an opportunity for The Man to get some stress off her chest, but with Nikki Cross at Bliss' flank and Natalya lurking in the wings, things might not stay one-on-one for long. Tune in to Raw, live this Monday at 8/7 C on USA Network, to see what happens next.
Prediction: I'm going with the "holla holla holla tag team match playa" (hey Teddy Long) taking place after Cross tries to interfere. That will set up Natalya, who Lynch is facing at SummerSlam, to save Lynch and set up the tag team match against Bliss/Cross. I think Natalya will get the win in the tag team match to continue her momentum as the challenger to Lynch.
The Universal Champion Brock Lesnar is not mentioned on the WWE.com preview yet, but the Verizon Arena Twitter account mentioned that he would be there. Lesnar is expected to be on the August 5th Raw as well.
@WWE Monday Night RAW JUST ADDED – Universal Champion BROCK LESNAR! coming to Verizon Arena on July 29th!! Grab your tickets today ➡️ https://t.co/Ae2IMsKcn1pic.twitter.com/zhsVuoay8e

— Simmons Bank Arena (@SimmonsBnkArena) July 24, 2019
That's all for Raw for now. We should learn about Smackdown matches and segments tomorrow.