WWE News: SummerSlam Will Have a Submission Match for Raw Women's Title, Natalya Comments, Lynch Promo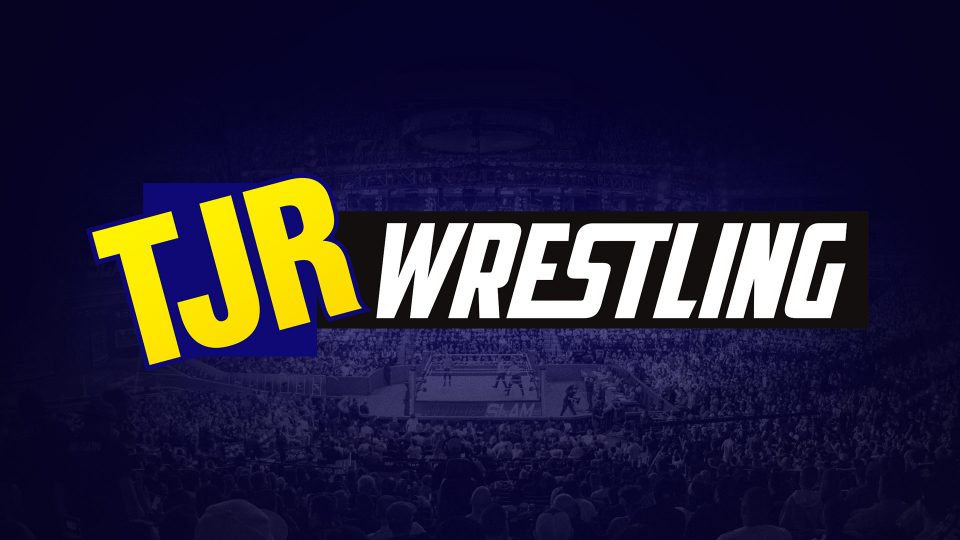 It's officially WWE SummerSlam week and there's already an announcement about a match being tweaked a bit. Last week on Raw, Natalya's rivalry with Becky Lynch became even more intense when Natalya put the Sharpshooter on Lynch after Lynch competed in a match. In a post-attack interview, Natalya teased challenging Lynch to a Submission match at SummerSlam, but then said she wouldn't do it. Here we are one week later and the Submission Match is on, which isn't much of a surprise.
The Submission Match announcement was made by the Toronto Sun because SummerSlam is in Toronto this Sunday, August 11, and Natalya spoke to Jan Murphy about it. Here are some comments.
Natalya comparing her Sharpshooter submission to Becky Lynch's Disarm-her:
"I think the stipulation just ups the ante. There is no doubt that the Disarm-her is a very effective submission, but the thing about the Sharpshooter is that once you're locked into it, I could break your back, I could break your arms, I could break your legs, I could break a whole bunch of things. It's really, really a dangerous submission. Becky's submission, I feel like it's really only effective on someone's arm. There are so many different body parts that the Sharpshooter works. For me, it's just as effective, if not more effective, than her Disarm-her. I'll have no problem getting Becky down. I'm absolutely not going to tap out in Canada. I can tell you that much."
Natalya using the famous Bret Hart/Steve Austin WrestleMania 13 match as inspiration:
"I was watching that match the other night and I found so much inspiration in that match. I feel like that match really parallels my story with Becky. Becky got to a certain breaking point in her career, which brought her to become 'The Man.' When I look at Steve Austin and I look at Bret Hart, that match was a classic because they believed in themselves. I think you see that with myself and Becky. There are a lot of shades of grey, but both of us have a lot of respect within the industry and backstage, but we also really believe in ourselves and we believe in our submissions. For me, the Sharpshooter works. Every time I've ever won a championship match, I've used the Sharpshooter. It's brought me gold in the past and it's going to bring me gold again at SummerSlam."
Natalya on why she feels Lynch is a hypocrite and what she plans on doing at SummerSlam:
"Becky became everything that she hated. I believe strongly that Becky is a hypocrite. I'm here to tell Becky that I'm not going to be pushed around and I'm going to put her in her place in Canada when I win the Raw women's championship at SummerSlam."

"I'm not going into this match thinking 'Well, it's in Canada, on my home turf.' I don't care where it is. I don't care if it's in the middle of the United States or if it's in Germany, Japan or Australia or South Africa or Toronto at SummerSlam. If you like me, if you don't like me, it doesn't matter to me, but you will respect me, especially after I put on the performance of a lifetime at SummerSlam and I tap Becky out."
You can check out more of Natalya's comments at the Toronto Sun now. Obviously, a lot of those comments are storyline driven, but there's definitely some truth to what Natalya was saying there too.
Lynch and Natalya are both very good at using social media to promote their match as well. Here's a video promo from Lynch this weekend. Keep in mind this was before the Submission Match stipulation became official, but I thought Lynch did an excellent job here.
Knock knock @NatbyNature#summerslam#canadasnewheropic.twitter.com/6289wmoHTF

— The Man (@BeckyLynchWWE) August 5, 2019
Here's the advertised SummerSlam lineup so far:
Universal Championship: Brock Lesnar (c) vs. Seth Rollins
WWE Championship: Kofi Kingston (c) vs. Randy Orton
Shane McMahon vs. Kevin Owens
United States Championship: AJ Styles (c) vs. Ricochet
Charlotte Flair vs. Trish Stratus
Finn Balor vs. "The Fiend" Bray Wyatt
Raw Women's Championship Submission Match: Becky Lynch (c) vs. Natalya
Smackdown Women's Championship: Bayley (c) vs. Ember Moon
Here are rumored/expected matches that will be added most likely this coming week:
Roman Reigns vs. Daniel Bryan
Bill Goldberg vs. Dolph Ziggler (Replacing Miz vs. Ziggler)
Sami Zayn vs. Aleister Black – It's not official yet, but Zayn challenged Black, so it's likely going to happen.
Women's Tag Team Championships: The IIconics (Billie Kay and Peyton Royce) (c) vs. The Kabuki Warriors (Asuka & Kairi Sane) vs. Mandy Rose & Sonya Deville vs. Alexa Bliss & Nikki Cross.
Drew McIntyre vs. Cedric Alexander
Cruiserweight Championship: Drew Gulak (c) vs. Oney Lorcan
That's 14 matches. They could also add Shinsuke Nakamura vs. Ali for the Intercontinental Title since Ali beat Nakamura on Smackdown last week. Plus, the Raw and Smackdown Tag Team Titles are currently not being featured, so they could be added too.
I'll have another article about SummerSlam up within a few hours. Plus, I'll be around tonight for a WWE Raw Deal review, Tuesday for Smackdown, 205 Live and then our preview of SummerSlam will be posted on Friday.