WWE News: Samoa Joe's Announcer Role on Raw, Wrestlers in Crowd at WWE Tapings, Nigel McGuiness Furloughed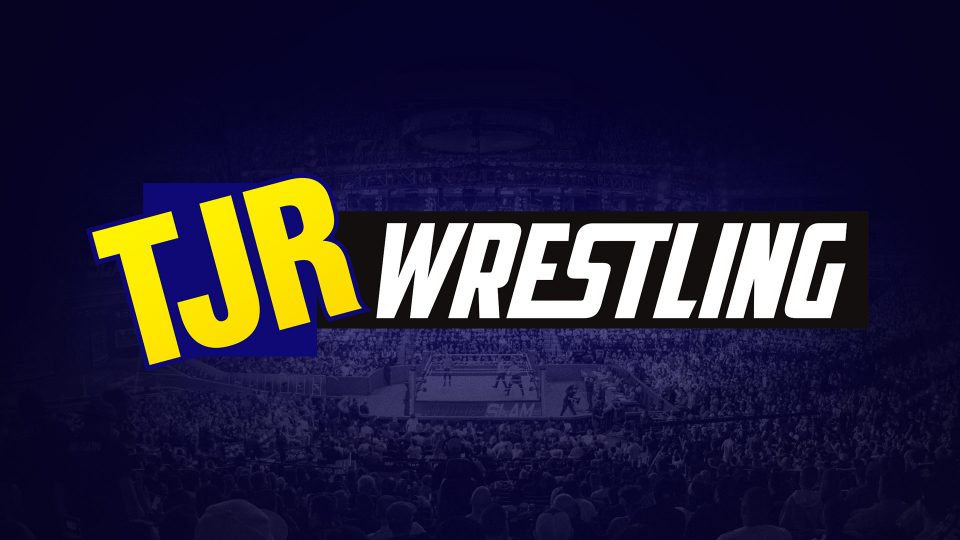 There has been a permanent change on the WWE Raw announce team with Samoa Joe officially taking over for Jerry "The King" Lawler. Joe has taken over the third man announcer job on Raw since the April 27 episode at the WWE Performance Center. This news comes from the Wrestling Observer Newsletter (available via subscription) with Dave Meltzer reporting that Joe is "now considered the permanent replacement for Lawler." The other members of the Raw announce team are Tom Phillips as the lead play by play announcer and Byron Saxton as an analyst.
Samoa Joe has been a wrestler in WWE for the past five years, but he has dealt with several injuries including a hand injury last year that led to him as an announcer. Earlier this year, Joe suffered a concussion during a WWE commercial taping. Joe also failed a WWE Wellness Policy test and was suspended for 30 days in late February. Apparently, Joe hasn't been cleared to compete from his concussion, so WWE is being cautious with the 41-year-old, who has had some concussion issues in his past.
It was noted by Meltzer if or when Joe is cleared to wrestle, he may have a role where he gets involved with a wrestler leading to some matches. It's something Jerry Lawler used to do all the time in the mid-1990s when he was a regular announcer that would wrestle sometimes as well. Things could change down the road once Joe feels better and WWE feels like they can utilize him more in the ring. For now, Joe is considered an announcer.
What this also means is that Jerry Lawler is no longer a regular announcer on WWE TV. Considering Lawler is 70 years old with a history of health issues, it's probably a smart move to not utilize him more.
TJR Thoughts: This news doesn't surprise me that much, but I wish Joe was cleared and able to wrestle because I still think his WWE main roster run could have been booked better. I also don't think he has officially retired from wrestling, so when the time is right and when he's healthy again, I expect him to be in the WWE ring again. I have enjoyed Joe's work as an announcer as well.
Names of Wrestlers In Crowd at WWE TV Tapings
This properly socially-distanced audience of @WWEPC athletes is PUMPED for #WWERaw! pic.twitter.com/vJ90iSp6yQ

— WWE Universe (@WWEUniverse) May 26, 2020
This week's edition of WWE Raw was the first WWE show to have "fans" in attendance at the WWE Performance Center. They were put in the crowd area of the WWE PC and plexiglass barriers were placed in front of them. The fans were actually WWE developmental wrestlers that were practicing social distance measures by standing a few feet apart.
Here's a listing of the wrestlers that were in the crowd with thanks to the Wrestling Observer for the list of names: Simone Johnson (The Rock's daughter), Matt Martel, Chase Parker, Daniel Vidot, Rik Bugez, Big Boa, Shotzi Blackheart, Malcolm Bivens, Kayden Carter, Marina Shafir, Jessamyn Duke (who was shown over and over from where she was standing), Aliyah, Rita Reis, Cal Bloom, Gurvinder Singh, Briana Brady, Zachariah Smith, Isaiah "Swerve" Scott, Jessi Kamea, Kacy Catanzaro, Emily Andzulis, Karen Q, Laxmi Kant Rajpoot, Sidney King, A.J. Francis, Santana Garrett, and a few others.
Some of them are featured on NXT occasionally like Scott, Blackheart and Duke, but most of them are in the early stages of their WWE careers.
TJR Thoughts: I like that WWE finally has "fans" at the shows. It helps the show to have a crowd reacting to things. They were standing while on camera, but there have been reports that they were given chairs during breaks in the tapings too. I don't see why WWE wouldn't let them sit down during the shows at times, but that's up to WWE.
Nigel McGuinness Furloughed by WWE
It was also reported by the Wrestling Observer that NXT announcer Nigel McGuinness has been furloughed by WWE and it is believed that it happened in mid-April along with most WWE cuts. The difference between a furlough and an outright release is that people that are furloughed usually get to be brought back to work when things return to normal. The weird thing about this is that NXT is always taped in Orlando anyway. It's not known if McGuinness is staying in England and that's why he's been furloughed, but that is certainly possible.
The NXT announce team for the past two months has been Mauro Ranallo, Beth Phoenix and Tom Phillips with Byron Saxton also contributing. Ranallo and Phoenix have been doing their commentary from home with Ranallo in California and Phoenix in North Carolina.
TJR Thoughts: I really hope that McGuinness is brought back to WWE because I thought he was WWE's best announcer last year as evidenced by the fact that he won my WWE Johnny Award for best announcer in 2019. Nigel explains the action well while also taking on a heel persona when needed. He's great at his job.