WWE News: Chris Jericho Comments On Original WrestleMania 33 Plans; Story with Kevin Owens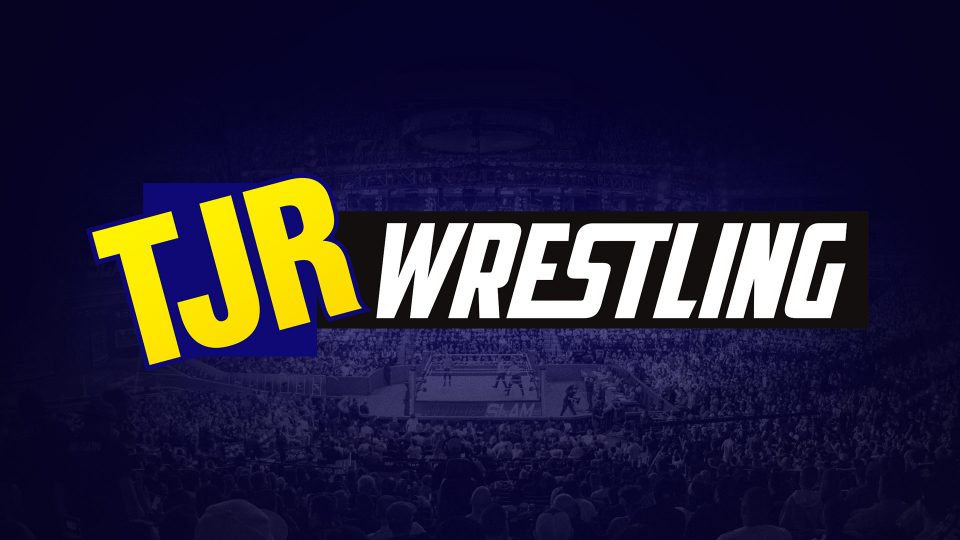 Chris Jericho appeared on the Busted Open radio show last week, which you can listen to right here, and revealed that he was originally going to win the Universal Title from Kevin Owens at WrestleMania 33 and then drop it to Brock Lesnar at Fastlane. However, plans changed when WWE chose to put the Universal Title on Bill Goldberg instead. Here are some highlights.
Jericho on plans for him to win Universal Title getting changed:
"It wasn't supposed to be that way. I was supposed to finish up after WrestleMania, that Monday afterward, and about – I don't know, December maybe, Vince called me in and he had a big idea – I can probably say this now. The original idea, cause things change all the time, was for me and Kevin Owens to work at WrestleMania, for me to win the title, and then to lose it to Brock in Sacramento at the next pay-per-view (PPV), which was April 30th. And so when you get presented with that idea it's like 'Sure, of course, I'll stay for that.' Then as things go, the Goldberg factor started and Vince changed his mind. At that point, I was already locked in for an extra month.

"Doing another month with Kevin Owens, which was the way to do it anyways, but my plan was not to finish up on SmackDown on a Tuesday and go straight into rehearsals on a Wednesday. It was not supposed to be that but sometimes that's how it works. When you're an independent contractor, whatever you want to say – I don't have a 401k, I don't have a retirement plan, you take advantage of the moments as they're presented to you. And Chris Jericho in 2016, the Stupid Idiot Jericho, whatever you want to say, The List Jericho, became a big hit. So I want to make sure the story gets its proper finish, which it did. And then with Fozzy, I wanted to make sure Fozzy gets its proper bursting came out of the gates right on tour. So you have to take advantage of those things, so that's what I did."
Jericho on how the 'best friend' angle with Kevin Owens started:
"I remember we did a TV taping in London after WrestleMania last year, so it could be April, I'm sure if you'll Google it you'll find it, random pairing of Jericho and Owens. After the match was done, you know you do a little bit of pop and circumstance, and we won the match and we were celebrating, just as a random tag team, and he ran down the aisle way and ran and jumped into my arms. I remember thinking this is a big dude. Like holy sh*t. I better plant myself. He jumped and I got him and he was like 'We're the greatest! We're the greatest!' then he's like 'You're the GOAT!' and I was like 'You're the donkey!' He was like 'Yeah you're the GOAT and I'm the donkey!' It was funny interplay and Vince thought it was hilarious.

"That's when I was like 'Dude, there's something with this guy.' He's super funny as a guy, very sarcastic and dry, a lot like me. So then I just kept an eye on it and I remember going to talk to Vince before SummerSlam and saying, one of my ideas was to work with Nakamura at WrestleMania cause I worked with him in Japan, and I said 'this guy's great.' He needs to be in WrestleMania, I want to introduce him to the world. Then about two weeks later I said I think we can do Jericho vs. Owens at WrestleMania, I think we have enough steam, we just started the team. I think SummerSlam was our first official against Enzo and Cass. That's how it started, was from there. The build and the improv, you just know when you have chemistry with someone. It reminded me of when I was working with The Rock or with Shawn. Or working with Edge, you just have that chemistry that's just there and when you've been in the business as long as I have, when you catch that lightning in a bottle you want to expand and take advantage of it as much as you can."
Once again, you can listen to the Jericho episode of Busted Open right here and it's a good talk where they cover a lot.