WWE Announces Los Angeles Will Host WrestleMania 37 on March 28, 2021 – Full Details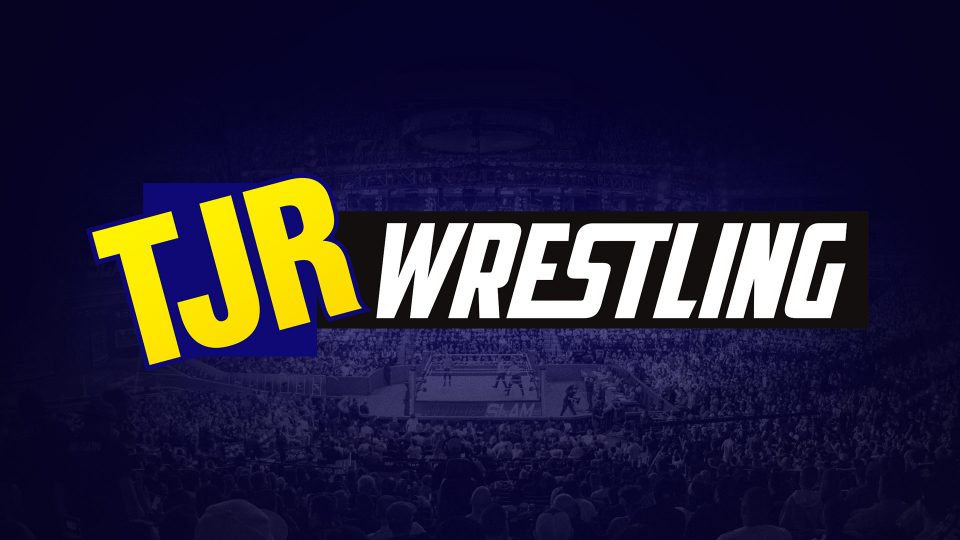 The long-rumored home of next year's WWE WrestleMania event is now official: Los Angeles. It was announced this morning by the LA Times that the brand new SoFi Stadium, which will be the new home of the NFL's LA Rams (and Chargers, who are paying the Rams to use it), will be hosting WrestleMania 37 on April 2021. It will be the first time Los Angeles has hosted a WrestleMania since WrestleMania 21 in 2005.
Tonight's Raw is taking place in nearby Ontario, California, so that's why WWE made it official today. There will also be a WWE press conference in Los Angeles on Tuesday morning to make the announcement official.
The key dates to know are as follows.
WWE Hall Of Fame on Thursday, March 25, 2021 @ Staples Center in Los Angeles, CA
Friday Night SmackDown on Friday, March 26, 2021 @ Staples Center in Los Angeles, CA
NXT TakeOver: Los Angeles on Saturday, March 27, 2021 @ Staples Center in Los Angeles, CA
WrestleMania 37 on Sunday, March 28, 2021 @ SoFi Stadium in Inglewood, CA
Monday Night Raw on Monday, March 29, 2021 @ Staples Center in Los Angeles, CA
The WWE Axxess events will run from Thursday, March 25 to Monday, March 29 at the Los Angeles Convention Center.
(Note: The reason WM37 is March and not April is because Easter Sunday is April 4, 2021. They don't want to run WrestleMania on Easter Sunday.)
It was noted in the LA Times article that the stadium will have a seating capacity of 70,000 for football games, but can be expanded to 100,000, which is being considered for WrestleMania.
WWE posted this video on Monday morning.
Some other major sporting events that SoFi Stadium will be hosting this decade include Super Bowl LVI in 2022, the College Football Championship Game in 2023, and the Opening and Closing Ceremonies of the Olympic Games in 2028.
Kathy Schloessman is the President of the Los Angeles Sports and Entertainment Commission and had this to say about WrestleMania: "This is a great way for our city to show how we are going to be hosting these major events in the future with two areas of influence with downtown around L.A. Live and Staples Center as well as SoFi Stadium and Hollywood Park in Inglewood. Our pitch on all of our events Wrestle Mania 37 will take place at the new stadium in Inglewood in March 2021."
John Saboor, who is the WWE Executive Vice President of Special Events, commented on WrestleMania in LA as well: "So many of the organizations that came together to attract WrestleMania 37 to Los Angeles were the same ones that worked to bring the Super Bowl to Los Angeles. We now regularly host WrestleMania at venues that either hosted the Super Bowl a year or so prior or after and it's a wonderful opportunity for those regions to build blueprints that they can use for hosting major events such as WrestleMania and the Super Bowl."
SoFi Stadium will officially open on July 25th with Taylor Swift concerts two nights in a row.
SoFi Stadium is not complete yet, but here's an image of what it will look like outside the stadium and for Rams home games.
You can view the official WWE press release right here as well.
TJR Thoughts: This was expected and it's a no brainer since LA is the second biggest city in the United States. It's a brand new stadium in a huge market, WWE can charge a lot of money for tickets and they'll likely sell out the building with 75,000 people in it. While LA has hosted many other PPVs in the last 16 years, it's the first WrestleMania there since 2005, so that's a big deal for fans in that area. As a diehard LA Rams fan, I'm happy for the fans in that area too.