The Undertaker Discusses the Current Wrestling Business, Orton vs. Edge, Kayfabe, Big Show, More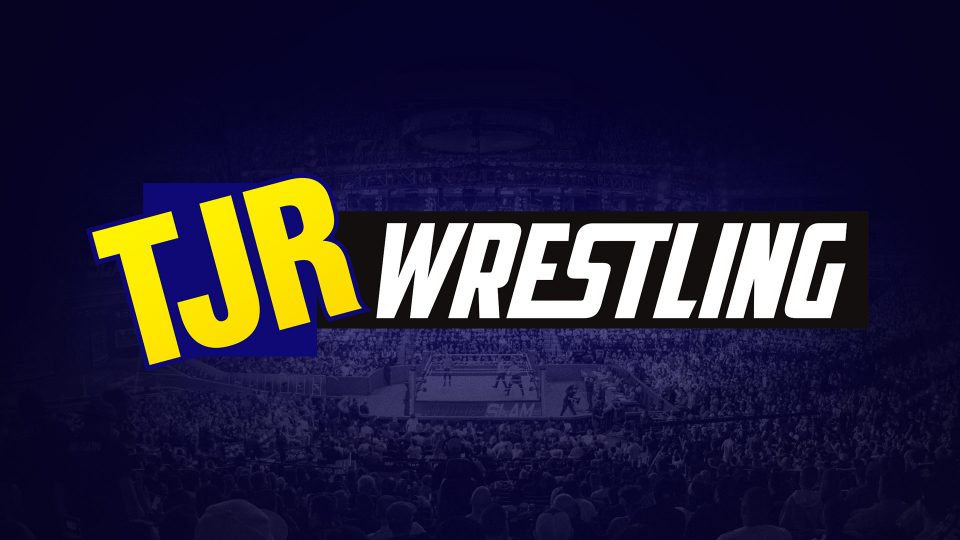 When fans discuss who is the greatest wrestling character of all time, The Undertaker's name is always brought up. So far this year Taker has done more out of character interviews then has throughout the rest of his nearly 30 year career. Taker gave another one of these interviews on Corey Graves After the Bell Podcast, and gave his thoughts on today's style of wrestling.
"There are positives and negatives, I think on the grand scale of everyone, the athletes of today are like comic book stuff, superhero stuff on what they can do. But, I think they rely too much on that aspect of their performance and not enough on their character and their willingness to sell and to make things mean something. Prime example, at Backlash. Edge and Randy, honestly, it almost brought a tear to my eye because I haven't seen that type of wrestling match in so long. That is what professional wrestling is, or what it's supposed to be, in my opinion."

"It's great being able to be as athletic as all these guys are. But, at the end of the day, it doesn't mean anything because when you rely on all that athleticism and rely only on that athleticism, you continually push the envelope on our audience. They are going to get desensitized to the double backflip off the top to somebody on the floor. They are going to see it a couple times and then go, ok, I've seen that, now what do you have for me. So now you have to continually push the envelope athletically and it puts you at a higher risk for injury. It's self preservation. You have to work smart to make this last. That doesn't mean you take the day off. You can work hard, and you should work hard every night. But, you have to work smart. I think the guys right now are relying too much on athleticism and not enough on storytelling."
The Undertaker went on to explain why it was always so important to him to try to keep kayfabe.
"The character really struck home with me. I knew I didn't want it to be a flash in the pan. I wanted it to have legs. I wanted it to last. Did I expect 30 years, no. Looking at other characters that were on TV at the time, when they were on TV that was that, and when they were somewhere else, they were someone else. I wanted people to think what they saw on TV was me all the time. I wanted it to be as legitimate, even as over the top character that it was, I wanted it to be legit. I wanted people to question if this guy was seriously jacked up. Early on, I made that decision. Obviously I'm going to have some variances in public. Eventually I did have a winter coat made and made various different hats so people in the airport would be like, holy crap. Then presenting myself in a way where people would say, no way am I going over to talk to that guy. Paul Bearer really helped in that aspect so I didn't have to interact too much with people. For the longevity and integrity of the character, I felt that's what I needed to do."
Even though Taker worked so hard to protect his character, he also knew when it was time to change it up as well.
"If I started to feel it was becoming monotonous or stale, I would go into the think tank and figure out what I can present as a different angle on this. It's a flavor of the week business. Especially now with so much exposure. I wanted to keep the character fresh. If I thought it was getting stale, I thought my audience must be feeling this too."
The Undertaker also served as the locker room leader behind the scenes, giving advice to many young superstars. One of those superstars in particular was the Big Show.
"I consider him one of my close friends now. But, he came in running off that big WCW hype train. When he first came in, he thought he was the shits and treated people like they were less than him, and I don't tolerate that. He had to understand, number one, what he was. It was a gift. The way he tried to work initially was wrong. His size was his gift. The fact that he was so athletic, he wanted to be able to do all these things. For me, watching it, it just didn't work because it took away all the things that made him special. It made him like everybody else. It took me forever to get him to realize that you are a giant."

"Just because you can do something doesn't mean you need to do something. His heart was in a good place because he wanted to work and show people how athletic he was. He devalued himself in the process. Then on the human being aspect, it took awhile for him to realize that because we are talented doesn't make us any better than who is pulling the cables or setting up something. There were a few incidents where he treated some people pretty bad and he got the crooked finger pointed to him quite a bit. I was trying to help him reach his full potential, not only as a performer, but as a human being. Not that it was my role to do that, but I knew there was a lot there. I wanted him to excel on all levels."
Thank you to Wrestlingnews.co for transcribing the interview.
Before the final episode of #TheLastRide on @WWENetwork, The @undertaker joins #AfterTheBell! Get it NOW!https://t.co/8FKCm3ftYRpic.twitter.com/Vjsl6MDuVV

— Corey Graves (@WWEGraves) June 18, 2020
Matt's Musings: After watching Taker's career for almost thirty years, it is strange but enjoyable to see him doing so many out of character interviews. With Taker's career clearly starting to wind down, hopefully he will get to end his career on his own terms.