Ric Flair Reveals He Was Training To Wrestle At WWE Saudi Arabia Event
Ric Flair is always ready to wrestle and he revealed in a new intereview that he was ready to get in on the action during a WWE trip to Saudi Arabia two years ago.
The WWE Crown Jewel pay-per-view took place on October 31, 2019 in Saudi Arabia with Ric Flair leading a team of heels against Hulk Hogan leading a team of faces. Flair's team consisted of Randy Orton, Baron Corbin, Shinsuke Nakamura, Drew McIntyre and Bobby Lashley. Hogan's team had Roman Reigns, Ricochet, Rusev, Shorty G (Chad Gable) and Mustafa Ali.
During a recent interview with Renee Paquette on her Oral Sessions podcast, the two-time WWE Hall of Famer Flair told a story about that match saying that he trained for that Crown Jewel show as if he was going to take part in the match. However, WWE Chairman Vince McMahon put a stop to that:
"When Vince [McMahon] called me and asked me to go to Saudi Arabia, I worked out like I was going to Saudi Arabia to wrestle, right? The doctor said, 'You can get knocked down, you can do anything you want. Few things you're not supposed to do' but fear is I got that [pacemaker] taken out. The longer it's in, the more muscle where it's protected, right? So Roman [Reigns] made this big comeback and I got up to feed Roman, but Vince had told him, 'Absolutely hands off.' I understand it but like I said, what a way to go, right?"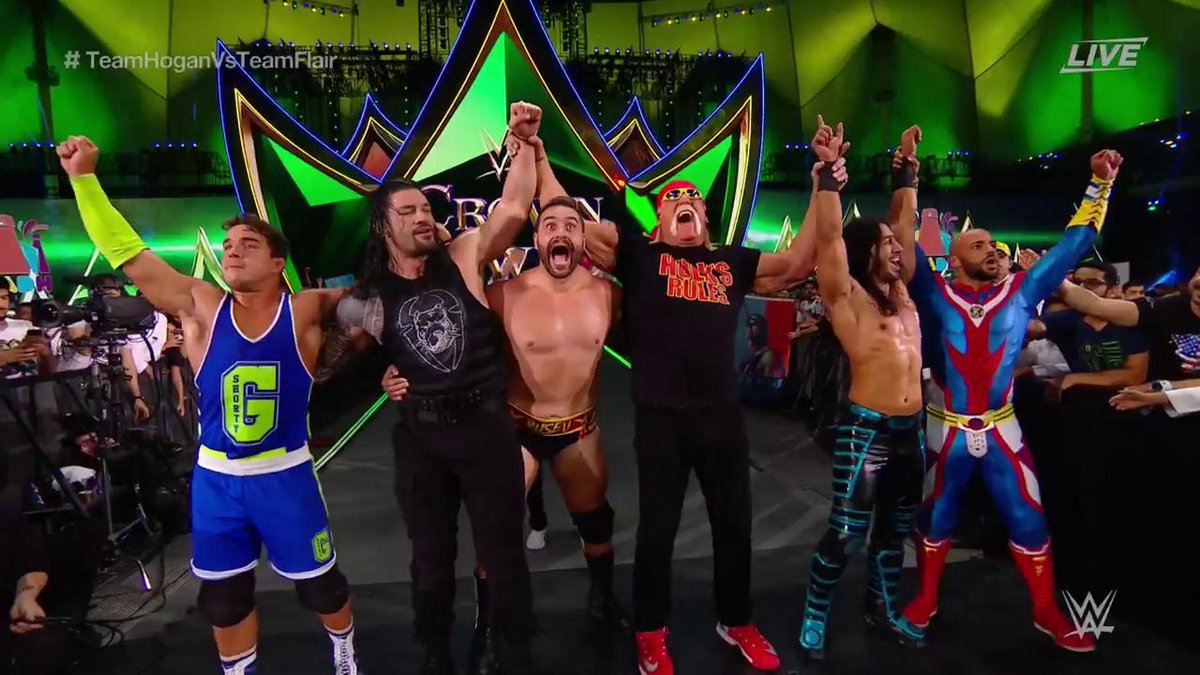 Team Hogan beat Team Flair at Crown Jewel with Reigns hitting a Spear on Orton to get the win for the team. Flair did not take a bump in the match.
Flair left WWE recently because he wanted to have more freedom in terms of future bookings. Since leaving WWE, Flair has appeared for AAA at TripleMania in the corner of his daughter Charlotte's fiancé Andrade El Idolo in a match where Andrade lost to Kenny Omega.
This past Sunday, Flair returned to the National Wrestling Alliance with an appearance at their NWA 73 pay-per-view. Flair delivered a lengthy promo at the show where he publicly thanked Vince McMahon and celebrated with new NWA World's Champion Trevor Murdoch as well. Flair is rumored to possibly appear at an AEW event, but that's not official yet.