Report: WWE Split Rosters May Return in October, WWE Cancels Three Smackdown Live Events This Weekend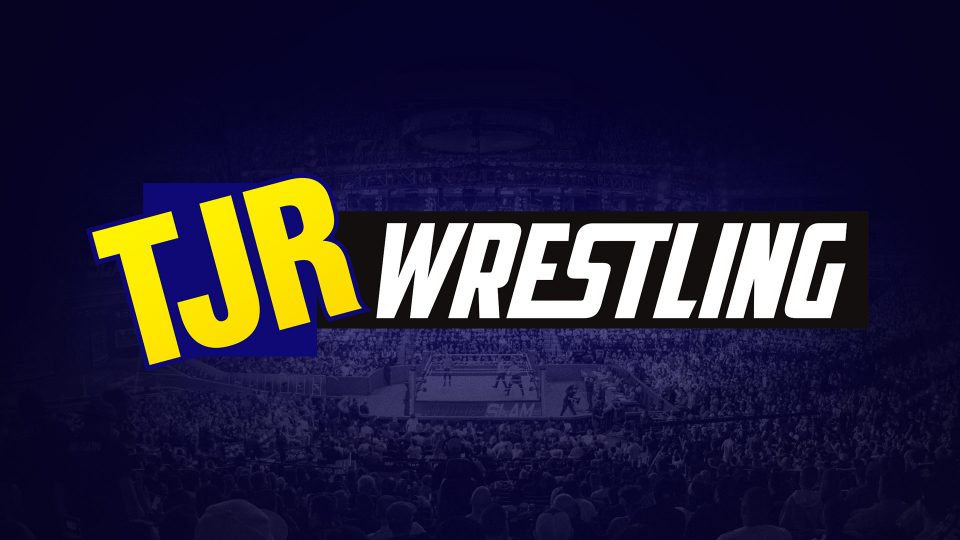 There was a new "rule" that Vince McMahon introduced to the WWE Universe on the May 6th edition of Raw called the "Wild Card Rule." The initial explanation from Vince was that on any given week, a Smackdown superstar could appear on Raw at any time and vice versa with a limit of four superstars appearing because of the rule. It was apparently something that Vince came up with that day to help ratings for Raw and Smackdown. It didn't really help, so WWE stopped shouting "WILD CARD RULE" and they just ignored the damn thing by just putting random people on whatever show they wanted. It has also led to Raw wrestlers challenging for Smackdown titles in PPV matches because the brand extension has been ignored.
A change is coming…perhaps. It is being reported by the Wrestling Observer Newsletter's Dave Meltzer that the plan right now is to go back to split rosters (Raw only and Smackdown only) in October. The report doesn't say the first week of October when Smackdown is on Fox for their debut on October 4, but that's certainly a possible target date. It was noted by Meltzer that there may be "some minor crossover" along the way, but it won't be the way it is now with WWE ignoring the brand split.
It is believed that Raw with Paul Heyman as Executive Director and Smackdown with Eric Bischoff as Executive Director will lead to legit separate brands with different storylines for each show rather than wrestlers crossing over to both shows. With that said, Meltzer points out that "nothing is decided" and the current rosters will likely stay in place, but we all know that Vince McMahon likes to change his mind when it comes to creative decisions. It was noted that there may be some minor changes along the way with some people switching shows, but it would only be a few people.
TJR Thoughts: I am all for this. While I thought Raw and Smackdown were both good this week, I'm tired of any superstar being allowed to be on any show. I think from a creative standpoint, it would be easier to book the wrestlers on one show per week and to know who is going to be there from week to week.
The one name that sticks out to me is Brock Lesnar because I find it hard to believe that WWE would keep him only on Raw. Yes, his good friend Paul Heyman is helping to run Raw and will book Lesnar in a strong way, but I assume that FOX executives will want Lesnar to be on their show. I'm not sure how that is going to work out.
* In what can only be considered a sign of things going poorly for WWE's live event business, three WWE Smackdown live events have been canceled this weekend.
On Saturday, August 3, WWE was supposed to have a Smackdown brand live event in Bowling Green, Kentucky at the E.A. Diddle Arena. That was canceled.
On Sunday, August 4, WWE's Smackdown brand was supposed to have a live event in Danville, Illinois at the Palmer Arena. That was also canceled.
The Smackdown live event on Monday, August 5 was originally scheduled to take place in Kalamazoo, Michigan and that one was canceled as well. A lot of Monday live events have been canceled in recent months because of Smackdown stars being on Raw, but it doesn't happen every week.
Refunds for the canceled events are available at the point of purchase.
The reason given for cancellations is "scheduling conflicts," which is vague and doesn't really mean anything. It's not like all of the wrestlers are booked on another WWE show. The most likely reason is due to slow ticket sales. There was a Smackdown live event in Cape Girardeau, MO that drew 1,750 fans this past Sunday according to the Wrestling Observer, which is a really low number for a WWE live event.
The Raw live events will happen starting Friday in Fort Wayne, Toledo and Erie before Raw heads to Pittsburgh on Monday. Smackdown will be in Detroit on Tuesday. Some of the bigger Smackdown names could be booked on those Raw live events, but that's not known at this time.
Analysis: It's not a good sign that WWE is canceling live events in the same week that they are about to take place. That definitely means ticket sales are slow. While I'm sure a lot of wrestlers will enjoy three extra days at home, it also means less money in their bank accounts since they get paid for every show they work.
With all of that said, WWE doesn't depend on their live event business as much as they used to since they are getting about $500 million per year in TV money starting in October, so what they generate from live events is minuscule compared to that.