Press Release: Viceland Orders Round Two of "Dark Side of the Ring" Documentaries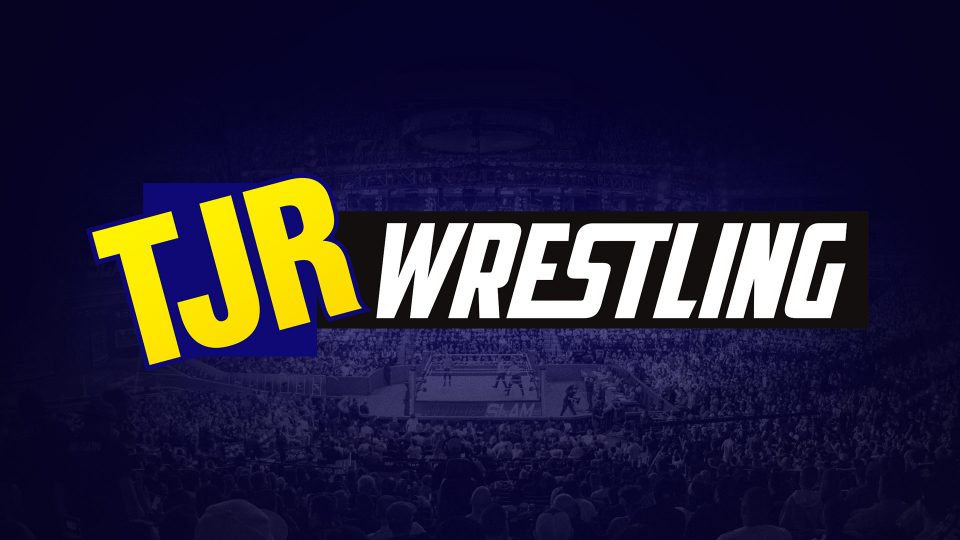 The following press release was sent out today:
VICELAND ORDERS ROUND TWO OF DARK SIDE OF THE RING
PRO WRESTLING DOCU-SERIES BOASTED HIGHEST RATED PREMIERE IN THE CHANNEL'S HISTORY
DARK SIDE OF THE RING TO AIR AS CRAVE ORIGINAL SERIES IN CANADA
July 23, 2019 – BEVERLY HILLS, CA: VICELAND, the Emmy-winning youth lifestyle and entertainment network from VICE Media and A+E Networks, has renewed its popular docu-series DARK SIDE OF THE RING, it was announced today at the Television Critics Association semi-annual Press Tour in Los Angeles by VICELAND president Guy Slattery.
The second season pick-up comes after the critically praised DARK SIDE racked up the best premiere ratings in P18-49 and total viewers (P2+) of any series in the channel's three-year history,* garnering attention from some of the sport's superstars, including Dwayne "The Rock" Johnson who tweeted his love of the show, saying:
Highly recommend a gripping docu-series @DarkSideOfRing on @VICE. Hits home for me as all these tragic stories are from pro wrestlers who my grandfather, my dad and myself have all wrestled and became friends with over the years. Kudos to the filmmakers – a captivating watch.

— Dwayne Johnson (@TheRock) April 14, 2019
"We were thrilled with the positive response to Dark Side when it debuted," said Slattery. "The enthusiasm from fans and non-fans alike was contagious. We can't wait to tell more of these stories."
The second season of the series will almost double the initial episode order, with ten hour-long examinations of the collision of fantasy and reality and the stars' larger-than-life characters in and out of the ring from returning executive producers Evan Husney and Jason Eisener.
Production is underway on the second cycle and, this time, the VICELAND series will become a Crave Original, with Season 1 set to have its Canadian premiere this fall, only on Crave.
"DARK SIDE OF THE RING hails from VICE Studios' Canadian production team and there's a huge wrestling fan base here in Canada, so partnering on this specific series is a natural fit for Crave," said Justin Stockman, Vice-President, Premium SVOD and OTT, Bell Media.
DARK SIDE OF THE RING is produced by VICE Studios and has been commissioned by Canada's Bell Media for their Crave platform.
For more information about VICELAND, its people and programming:
SOCIAL MEDIA LINKS:
@VICELAND
@VICEComms
@CraveCanada
@CraveCanadaPR
*Source: Nielsen, 8/29/16-6/9/19, Premieres only, P18-49 (000) and P2+ (000), Average Audience, L+3 data
###
ABOUT VICELAND
Most TV channels are just a collection of shows – VICELAND is a collection of personal points-of-view. Everything at VICELAND has a reason to exist and a strong perspective. Our mission is to examine the world we live in, and explore the things that confuse us, make us curious, make us laugh, or awaken our sense of wonder.
Debuting March 2016, as a joint venture between VICE Media and A+E Networks, with creative oversight from Oscar-winning writer/director Spike Jonze, VICELAND features series examining all things culture, including music, food, technology, sex, fashion and more. The channel also serves as an experimental platform for familiar faces like 2 Chainz, Ellen Page, Gloria Steinem, Tyler the Creator, Action Bronson, James Van Der Beek, Michael K. Williams and Eddie Huang to explore personal projects while also breaking new talent like VICELAND's first late night show "Desus & Mero."