Daniel Bryan Comments On Possible WWE In-Ring Return for WrestleMania, News on Possible Changes in Storyline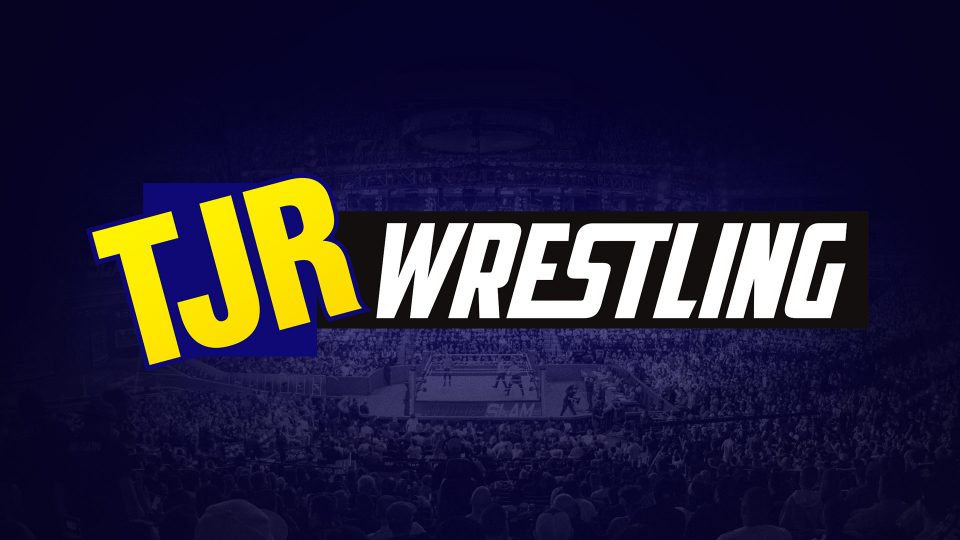 Daniel Bryan, the current Smackdown General Manager, was recently in Abu Dhabi representing WWE at Special Olympics IX Mena Games at the Abu Dhabi National Exhibition Centre. Bryan also appeared at the Bahrain Comic Con, which is where the above photo is from on WWE.com. Bryan talked to The National about the WWE tour of Saudi Arabia next month that will lead to the 50-man Royal Rumble match while also talking about his career.
Bryan on the possibility of returning for a match at WrestleMania 34:
"I don't know and I don't think they know. I think it all depends on whether or not I get cleared. As of this moment, as of today, I am not cleared by WWE. I have done everything in my power. Everything they have asked me to and I have gone above and beyond as far as 'Ok, what doctors do you need me to see. Send me to any doctor you want, any doctor that you want and let's get their feedback on what is going on with me.' So far every doctor has cleared me that they have sent me to and so there is a chance. I used to think that the percentage of the WWE ever clearing me was low. I think with the stuff that I have done it has gone a little higher but I don't know how much higher."
Bryan on working with Shane McMahon as the guys in charge of Smackdown:
"I have really liked working with Shane. One of the things that is really nice about Shane is that he is a positive person. When we first started working together it was really interesting because we were shooting a shot backstage and it didn't go as planned because the camera guy was new. But he didn't chew him out or anything like that. 'Hey, man, welcome here. This is how we do things here so next time do it like this.' And that is a great way for a leader to talk to people who work for him rather than being 'Argh, you idiot, what are you doing.' So yeah, I really enjoy working with him."
Bryan on his current storyline with Kevin Owens and Sami Zayn
"I think there is so much that is similar between me, Sami Zayn and Kevin Owens. In terms of where we come from and also kind of the perception of some of the people in the office about Sami and Kevin and the way that people perceived me as far as thinking 'Sami Zayn does not have the look to be a top level WWE superstar'. But he has the ability. Like people connect with him and I think the same thing with Kevin Owens and I think that makes it a very natural storyline to tell."
For more info on Bryan's health status, Dave Meltzer provided an update on WrestlingObserver.com with some news that is pretty interesting. Here's what Meltzer wrote today:
The angle that was shot and the change in the original WrestleMania plans of late involving McMahon, Owens, and Zayn, reflects that something has changed.

This is a situation we've been monitoring closely for a long time. There has been movement over the past month and protocols that have taken place. There are new doctors who have cleared him in recent months after his belief that his brain has responded favorably to hyperbaric chamber treatment, a treatment that football legend Joe Namath has been doing and has claimed great results from. Danielson first found out about this treatment about one year ago. My feeling is that at this point, if he does get cleared, they would do an immediate storyline and make an announcement of the tag team match.

A few weeks ago we had received certain information about strong moves by him to attempt to get cleared and last week, as noted by the tease in the Observer this week, the specifics that if he is cleared he would be in the tag team match was noted.
TJR Thoughts: The angle that Meltzer mentioned is from last week's Smackdown when Kevin Owens and Sami Zayn injured Smackdown Commissioner Shane McMahon so much that was put on a stretcher to end the night. It sounds like "something has changed" means that maybe WWE has been satisfied with Bryan's progress from his concussion history and that he may cleared to wrestle in time for WrestleMania to set up a huge tag team match.
I'm starting to lean towards Bryan being cleared after nearly three years on the shelf. Bryan's WWE deal expires in September, so it will be interesting to see if he gets cleared for WrestleMania and what's in his future beyond that.
You can watch a clip of Bryan talking about his potential return to the ring in the video below.
دانيال براين سيشارك في مباراة كرة سلة @WWEDanielBryan@WorldGamesAD 🏀🏀🏀 pic.twitter.com/kBYtY43Xqq

— WWE MENA (@WWEmena) March 18, 2018