The John Report: WWE Smackdown Live Review 04/10/18 (AJ Styles vs. Daniel Bryan)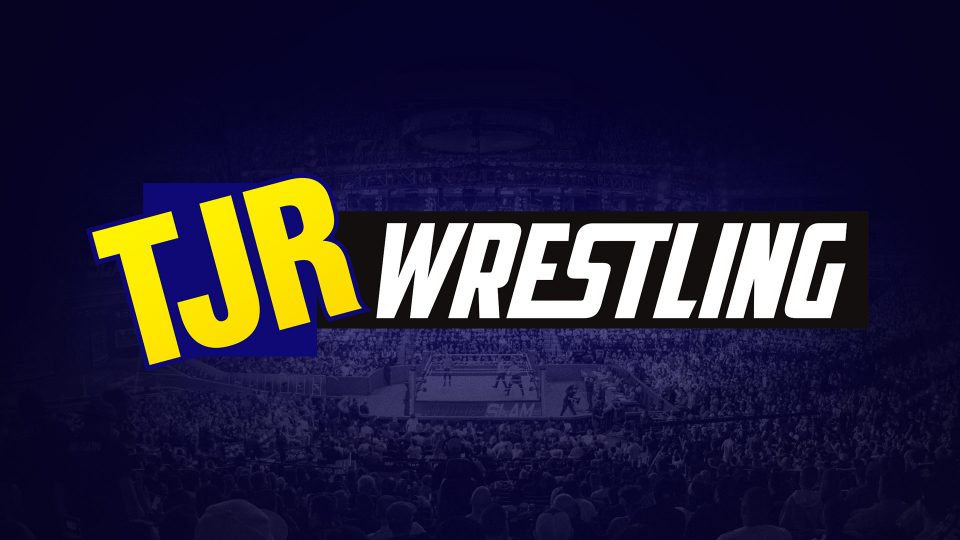 Live from New Orleans, Louisiana (for the fifth night in a row), this is Smackdown Live for episode #972. Follow me on Twitter @johnreport. Thanks to Melo Man for the banner up top. Since WWE has announced the Superstar Shake-up next week, it's going to be hard to analyze some of the angles on the show because some people will be moving to Raw. Keep that in mind as you watch it.
There was a shot of the live crowd in New Orleans as WrestleMania week comes to an end. Announcer Tom Phillips welcomed us to Smackdown Live and Shane McMahon's music hit to start the show.
Let's Hear From Shane McMahon
Shane McMahon, the Smackdown Commissioner, entered to a nice ovation from the crowd. The announce team of Tom Phillips, Corey Graves and Byron Saxton were shown on camera welcoming us to the show.
Shane said Smackdown is the final exclamation point on this WrestleMania week. Shane said that on behalf of everybody in the organization while mentioning the Hall of Fame, NXT, WrestleMania, Raw and Smackdown, for those that are there and those that have traveled from far away (fans cheered that especially), thank you for making WrestleMania such a huge success.
Shane said that he's been fortunate to have a lot of WrestleMania moments, but this Sunday was extra special because we all got to witness the return of Daniel Bryan. Fans chanted "yes" for that. Shane said not only did he get to team with Daniel, they not only competed, but they won. Shane said that Bryan was born to do this and Bryan has become a full time performer and WWE superstar. Shane said that because of that, he has graciously accepted Daniel's resignation as Smackdown General Manager.
Shane said when one door closes, another door opens and Shane introduced the new Smackdown General Manager…Paige. Wow. That's a nice surprise.
Analysis: Paige retired on Monday's Raw due to her serious neck injury and here she is one night later as a part of Smackdown. She's 25 years old and the on-screen GM of a major television show. That's good for her. I don't mind at all.
Paige got a nice ovation as she walked out wearing a jacket, black top and black pants with heels, so it was different than her Raw look with sneakers. Fans chanted "yes" for her. Paige said that last night at Raw she walked to the back for what she thought was the last time and the first person she saw in the back was Shane.
Paige noted that the Superstar Shake-up is next week, but that's next week. Paige said she wanted to make this night truly special for every one of us. She brought up Daniel Bryan, which led to the "yes" chants again. Paige said that Bryan hasn't competed in a match on TV in over three years, so she asked if they wanted to see him in action and the fans chanted "yes" for that. Paige said Daniel Bryan will face…she thought about it a bit and fans chanted "Rusev Day." Paige still couldn't come up with a name. Fans chanted "AJ Styles" at her. She said: "AJ Styles." Huge. The crowd loved that. Shane and Paige left.
Analysis: That's a massive match to do with no hype at all. I wasn't watching this show live because I needed a WWE break for an evening, so I went to visit some family. When I found about this I hauled ass to get home and check it out live. I figure Bryan or Styles is getting moved to Raw and that's why they did it this week.
The announce team repeated what the Raw announcers said about the fans this week are vocal passionate, they cheer people they boo and boo people they cheer. It's so annoying that they spend time to say that.
The Usos vs. The New Day is up next.
(Commercial)
The Usos made their entrance to a good ovation. It's weird not seeing them with the titles. The New Day entered for the match with their pancakes.
The Usos (Jimmy & Jey) vs. The New Day – Big E and Xavier Woods (w/Kofi Kingston)
The winner of this match gets a Smackdown Tag Team Title match at the Greatest Royal Rumble event in Saudi Arabia on April 27.
Woods started for his team. Big E with a belly to belly suplex on Jey Uso. Woods picked up Big E on his shoulders leading to a Big E splash. Unicorn stampede by Big E and Woods on Jey in the corner followed by Woods hitting a low dropkick that sent Jey out of the ring.
(Commercial)
The match returned with Big E missing a big splash on the apron on Jey, so Jimmy tagged in against Woods. Jimmy worked over Woods with a kick to the gut, a punch and he tossed Woods out of the ring. Jimmy nailed a dive over the top onto Big E on the floor. Back in the ring, Jimmy countered a Woods attack with a Samoan Drop for two. Woods with a DDT to counter a double team by The Usos. Big E with a spear that took out Jimmy with both guys landing hard to the floor. Woods hit an elbow drop off the ropes for a two count on Jey, who was the legal man. Fans chanted "Let's go Usos/New Day Rocks" for both teams. Jey and Woods each nailed eachother with forearm shots. Woods with a punch to the ribs. Jey with a kick to the ribs. Big E tagged in and hit a uranage on Jey onto Woods double knees, so it was like a uranage/backstabber combo. The crowd was cheering for this match. Woods tagged in, Jimmy tagged in and the Usos hit a double superkick on Big E. Woods hit a missile dropkick. The Usos worked together with Jimmy hitting a superkick on Woods and Jey tagged in with a Superfly Splash for the pinfall win. It went around 11 minutes.
Winners by pinfall: The Usos
Analysis: ***1/4 A very good match like usual by the two best tag teams in WWE. The Usos winning to get the next title shot makes sense since they are the former champions and should get the next title shot as a rematch anyway. This might be the end of this rivalry for now if one of the teams gets moved to Raw. I don't think either team will get broken up in the Superstar Shake-up although there's no way of knowing if that could happen or if they would get moved as a team.
The win means that the Bludgeon Brothers will defend the Smackdown Tag Team Titles against The Usos on April 27 at the Greatest Royal Rumble event in Saudi Arabia.
The Bludgeon Brothers duo walked out wearing the Smackdown Tag Team Title around their waists. They pointed their massive mallets at The Usos in the ring. That was it.
A video featuring John Cena aired about WWE's work with Make A Wish. Same video that was on Raw. Go to Wish.org/WWE for more info.
Still to come: AJ Styles vs. Daniel Bryan.
(Commercial)
A video aired hyping the Superstar Shake-up next week.
Images were shown from WrestleMania. Hopefully this is the last time I have to hear this song. I don't mind Kid Rock or the song, but I've heard it way too much in the last month.
Naomi was interviewed earlier in the day about winning the WrestleMania women's battle royal. Natalya showed up to interview before Naomi could talk. Natalya ripped on her by saying that neon is so seventh grade. Naomi said she accepted a match and told Nattie to stop whining because that is so seventh grade.
Naomi entered for this impromptu match with her glow entrance. Naomi followed with the crowd booing her.
Naomi vs. Natalya
Naomi with a headscissors earkt, then she placed Natalya on the middle ropes and kicked her in the back. Naomi with a slingshot leg drop. Natalya bailed to the floor leading to a commercial about one minute into the match.
(Commercial)
They returned from break with Naomi hitting a hip toss to counter some Natalya offense. Natalya took her down with a clothesline followed by a snap suplex. Natalya applied an abdominal stretch submission. Naomi broke free with jawbreaker or a stunner-like move that didn't connect that well, but Natalya sold it anyway. Naomi kicked Natalya in the thighs, then a kick to the head and Natalya blocked a springboard attack by picking up Naomi and hitting a spinning Powerbomb for a two count. Natalya hit a discus clothesline for a two count and she yelled at the ref to do his job. Naomi with a kick off the top rope. Naomi hit a split legged moonsault for the pinfall win. It went about eight minutes.
Winner by pinfall: Naomi
Analysis: **1/4 It was a solid match with Natalya getting in a lot of offense the whole way until Naomi managed to stop her and hit the split legged moonsault for the win. Natalya is a good heel that knows how to turn the crowd against her. I think one or both women will be moved to Raw next week because both women have been on Smackdown for the nearly two years since the brand split. If Naomi goes then the Usos will because she's married to Jimmy.
Post match, Naomi walked over to the battle royal trophy that she won and she hugged the trophy.
An image was shown from WrestleMania showing Shinsuke Nakamura's low blow on AJ Styles.
Renee Young was outside Nakamura's locker. She knocked on the door. Renee asked him why he did what he did. Nakamura said maybe he was too emotional and said he was very sorry about what he did to AJ Styles. Renee said he was being disingenuous. She asked Nakamura again why he did what he did. Nakamura: "Sorry…no speak English." That was great. The fans laughed in the arena laughed at that as Nakamura walked away.
Analysis: That was a jerk reply by Nakamura. It was funny. That's a good way to set him up the right way as a new heel.
It's Randy Orton vs. Rusev vs. Bobby Roode later.
Charlotte Flair was shown walking backstage because she is up next.
(Commercial)
They showed coverage of WrestleMania from different media websites. None of them are TJRWrestling, so I won't put them over. If one of them wanted me to write for them, I would put them over. Everybody has a price, after all.
Let's Hear From Charlotte Flair
Charlotte Flair, the Smackdown Women's Champion, made her entrance wearing the same gold attire she wore at WrestleMania.
Charlotte said that Asuka was the toughest challenge of her career and she thanked her for making Charlotte work harder to retain her title. Charlotte said they left every ounce of energy and emotion in that stadium. Charlotte talked about how it was a special and magical night. Charlotte asked who is she going to make magic with next?
The Iconic Duo music hit as Peyton Royce and Billie Kay made their entrance. They are two lovely Australians. I'm especially fond of Peyton Royce. Both women recently underwent…enhancements to their physiques.
The women said that one of them can make the title disappear from around Charlotte's waist. They mentioned their names. Billie said the match Charlotte had at WrestleMania was good, but it wasn't iconic. Billie said nobody wants to hear Charlotte yak. Peyton did an impression of Charlotte as well by mocking her for thanking a lot of things…even air for allowing her to breathe. Fans cheered that. The fans chanted "iconic" for these heels. Billie told her to stop talking about the past and Peyton said they are the future. They said it's out with the old and in with the iconic.
Royce and Kay attacked Charlotte, but Charlotte managed to fend them off briefly. Charlotte sent Royce out of the ring. Kay capitalized with a running kick. The duo sent Charlotte out of the ring. They whipped Charlotte over the announce table and that led to a hard landing on the floor. Royce and Kay continued the attack with punches on the floor. Stop shaking the damn camera, WWE. The two women whipped Charlotte face first into the ring post. Fans were chanting "Carmella" for this because of what they wanted to see. They whipped Charlotte left shoulder first into the steel steps and Charlotte was writhing in pain. Nobody was out there to help Charlotte. Royce and Kay picked up Charlotte and hit a double team Powerbomb on the floor. Royce and Kay rolled Charlotte back into the ring. They stood over Charlotte as she laid on her back in the ring. Referees finally went down to ringside to get Royce and Kay out of there.
Analysis: That was a nice debut from Royce and Kay. It was a vicious attack with nobody out there to help Charlotte even though women like Naomi and Becky Lynch have helped Charlotte in the past. There's no explanation as to why nobody helped Charlotte. It's because WWE wanted the story to be about the Iconic Duo and they don't want fans thinking about why Charlotte was all alone out there. It looks like WWE is going to call Royce and Kay "Iiconic" instead of Iconic Duo. I don't know why, but that's what it is.
Analysis x2: Here's a Becky Lynch Instagram video that is funny about why she couldn't save her best friend Charlotte. At least the tried to explain it.
As Royce and Kay made their way up the ramp, Carmella's music hit and she ran out with the Money in the Bank briefcase. Phillips noted it was 287 days for her as the MITB contract holder. Carmella brought ref Mike Chioda into the ring. She screamed at the ref to cash in the briefcase and after Chioda asked her repeatedly if she wanted to cash in, he finally did call for the bell, so the announcer Greg Hamilton announced it. Charlotte used the ropes to get back to her feet.
Smackdown Women's Championship: Carmella vs. Charlotte Flair
The bell rang. Carmella hit a kick that looked like it didn't even come close to hitting Charlotte. It was as if she kicked Charlotte's hair and then Charlotte sold it like she was kicked. Carmella covered for the pinfall and she won the title. It went about seven seconds.
Winner by pinfall and New Smackdown Women's Champion: Carmella
Analysis: I'm not going to rate it. A simple cash in and a big win for Carmella. It was weird how Chioda waited so long to allow the cash in to happen. I think it was a case of Chioda wanting to wait until Charlotte got back to her feet to try to make it fair.
Carmella had a big celebration with the Smackdown Women's Title. Carmella stood on the announce table. Carmella ran around the ring with the title. Saxton did a good job of pointing out the heartache for Carmella and Graves told Saxton to shut up saying that this is Carmella's moment. Carmella taunted Charlotte and held the title in the ring. Phillips noted nobody held the MITB contract longer than Carmella. Carmella left.
Analysis: That was well done. It was a memorable moment for Carmella and the crowd reacted to it in a big way. It will be interesting to see what happens in the Superstar Shake-up, but if these four women are all on Smackdown then Charlotte can feud with Royce, Kay and obviously Carmella in getting a rematch. Since Charlotte is pushed so hard and she's bigger than most women, it's hard for fans to ever see her as an underdog, However, after what happened to her on this show, fans will want to see Charlotte get payback against the women that cost her the title and the woman that took the title from her.
It's Orton vs. Rusev vs. Roode up next.
Carmella was shown continuing the celebration on the ramp. Carmella went down to the ring to taunt Charlotte some more while Charlotte looked all sad in the ring like she was about to cry. Carmella screamed about how she is the champ.
(Commercial)
Jinder Mahal, the new United States Champion, was shown in a leather chair at ringside with Sunil Singh by his side.
Bobby Roode made his entrance first. Randy Orton was up next.
Aiden English, who has a shaved head now in case you didn't notice during the US Title match at WrestleMania, asked the crowd what day is it today and the fans chanted "Rusev Day." Rusev entered to a nice ovation with plenty of "Rusev Day" chants as well.
The winner of this match gets a US Title match at Backlash. It should just be Orton as the former champion getting his rematch, but WWE likes to complicate things lately.
Analysis: Is the US Title really coveted if it changes hands every month? These short title reigns are not helping.
(Commercial)
The match began during the break on the split screen in the US, but not here in my Canadian broadcast. I joined it in progress.
Bobby Roode vs. Randy Orton vs. Rusev (/w/Aiden English)
The match was on with Rusev hitting a clothesline on Rusev and punches on Roode. Boots to the face by Roode followed by a blockbuster out of the corner for two as Orton made the save. Orton tossed Roode over the top to the floor. Rusev hit a kick to the back of the head of Orton with Graves saying that Sunil Singh didn't break any rules at WrestleMania since there were no disqualifications. Orton battled Rusev outside the ring and Orton hit a belly to back suplex on Rusev on the announce table, which didn't break it. Roode sent Orton back in the ring, clotheslines by Roode and a Russian legsweep. Roode up top, Orton turned around and Roode hit a clothesline off the top. Orton got a rollup on Roode for two. Orton with two clotheslines followed by the snap powerslam. Roode sent Orton to the apron, which led to Orton using the ropes for a neck snap on Roode. Rusev with a belly to back suplex onto the announce table. Rusev nailed a nice spin kick on Roode as the crowd was chanting "Rusev Day" for him. Rusev connected with the Machka Kick on Roode with no cover. Rusev slapped on the Accolade submission on Roode. Orton got back in the ring, he kicked Rusev in the back and whipped Rusev into the ring post. Roode got a rollup on Orton for two. When they got back up, Orton came back with a RKO on Roode and Orton pinned Roode to win the match after five minutes that I saw. Some fans booed as Orton got the pin to win because they wanted Rusev to win.
Winner by pinfall: Randy Orton
Analysis: **1/2 The match was okay with Orton getting the win even though a Rusev thing would have been the better choice especially in front of this crowd. Rusev's offense got the loudest response out of anything on the show. It doesn't bother me that much that Rusev failed because as I said earlier the US Title has been passed around three times this year already, so it's not like it is a big deal even if WWE tries to make it seem that way.
Thanks to his victory in this match, Orton will face Mahal for the US Title at Backlash on May 6. Orton had a staredown with Mahal.
Analysis: I am not thrilled about more Orton vs. Mahal after the boring matches they had last year.
Styles vs. Bryan is up next.
(Commercial)
There was a plug for the Greatest Royal Rumble event on April 27 on WWE Network.
A replay aired of Carmella cashing in the Money in the Bank briefcase earlier in the night. The kick looked even worse on the replay. She usually does better superkicks.
Carmella was interviewed by Dasha Fuentes with Carmella holding the title over her shoulder. Carmella said when a queen overstays her welcome, a princess is there to take over. Carmella talked about how she waited 287 days for the perfect time to finally cash in. Carmella was in tears and fans cheered her. Carmella said she wanted to thank somebody really important…herself. Carmella said she made history again tonight all by herself. Fuentes asked about Royce and Kay. Carmella: "Who? Mella is money and now Mella has the gold."
Analysis: Good heel promo from Carmella talking about how she won it all on her own even though that's not really what happened because Charlotte was attacked. Heels lie, my friends.
AJ Styles was shown walking backstage and Renee Young showed up for an interview. Styles said he didn't need an apology from Nakamura and said he'll put his fist down his throat. Styles said never in a million years did he think he'd be standing across from Daniel Bryan in a WWE ring. Styles called Bryan one of the greatest, but added he's not phenomenal. Styles left.
Daniel Bryan made his entrance to a huge ovation as the fans greeted him with "yes" chants. As noted earlier in the night, this is Bryan's first match on Smackdown in three years. The announcers talked about how the Superstar Shake-up could affect Daniel Bryan with him possibly moving to Raw.
AJ Styles, the great WWE Champion, made his entrance and got a nice ovation from the crowd like usual. They went to commercial when Styles got into the ring.
(Commercial)
There were images shown from WrestleMania.
The match began as they returned from the break with about 15 minutes left in the show.
AJ Styles vs. Daniel Bryan
This is not for AJ Styles' WWE Title.
There was a waist lock takedown early on and fast paced mat wrestling. Graves called them two of the best in-ring performers of all time and I agree with that. Bryan worked over Styles with kicks to the left arm of Styles. Bryan slapped on an armbar on the left arm as the fans chanted for both guys. Bryan ran the ropes and Styles hit a dropkick that sent Bryan out of the ring. Styles jumped over the top rope with a forearm that took out Bryan outside the ring.
(Commercial)
Back from break, Bryan ran the ropes and hit a running forearm. Bryan with a running corner dropkick. Bryan hit the yes kicks with the crowd chanting along, but Styles blocked the last one leading to a dragon screw leg whip. Styles with a corner clothesline. Bryan favored his knee after doing a flip on the ropes and Styles nailed a flip into a reverse DDT for a two count. That was well done. Bryan took down Styles with a double underhook suplex followed by an armbar, but Styles broke free. Styles applied the Calf Crusher submission. Bryan got out of that and they exchanged nearfalls. Bryan missed a clothesline when Styles moved, Styles with a Pele Kick and Styles nailed a clothesline with Bryan doing a flip bump that led to a two count for Styles. Styles went for the forearm off the ropes, but Bryan kicked him in the ribs and Bryan followed with a kick to the head. Bryan led the crowd in a "yes" chant again. Bryan charged with a running knee, but Styles blocked and wanted a Styles Clash. Bryan fought out of that and slapped on the Yes Lock submission. Styles got to the ropes quickly to break the hold. Bryan set up Styles in the tree of woe against the turnbuckle. Bryan kicked Styles in the chest repeatedly. Bryan set up Styles on the top turnbuckle and teased a suplex, but Styles countered and landed on top of Bryan with Bryan grabbing his head to sell it. Both guys were down. Shinsuke Nakamura entered through the crowd and he got in the ring. Nakamura hit the Kinshasa knee strike to the back of Bryan's head to knock Bryan out of the ring. The match went 13 minutes.
Winner by disqualification: Daniel Bryan
Nakamura hit Styles with a forearm, knee to the gut and another low blow punch to the groin just like at WrestleMania. Nakamura set up for the Kinshasa in the corner and he connected with a knee to the face of Styles. Nakamura picked up Styles again and hit another low blow uppercut.
Analysis: ***1/2 This was fun while it lasted with a predictable ending. Their technical wrestling skills were on display here with some incredible offense from both guys and they sold everything so well. Bryan worked on the left arm of Styles with the early kicks because of the Yes Lock submission while Styles went for the Calf Crusher when Bryan was favoring his knee after a rough landing. The psychology makes sense. It's a shame that they couldn't go another ten minutes with a clean finish, but that's something for us to look forward to in the future. This ending will get Nakamura over more as a heel because fans will be mad that he robbed us of a finish to this great match.
Nakamura walked away with a smile on his face while Styles was in pain in the ring. Nakamura did another evil on the ramp as the show ended like that.
Analysis: I mentioned this in the WrestleMania review and it seems even more clear here. I think WWE turned Nakamura because there's obviously a lack of heels on the Smackdown brand in the main event picture. That might change next week with the Superstar Shake-up, so it's not a major issue. If you look at the roster of top guys, though, they have way more faces to pick, so turning Nakamura is fine. It's a possibility that Nakamura will get another WWE Title match with Styles and he might beat him for the title as a heel, which is why this turn was done. Like I said earlier in the review, I think this match was done because WWE wanted to do Styles vs. Bryan at least before one of them is moved to Raw. If any of these three guys are moved to Raw I think it will be Daniel Bryan.
I was entertained by Nakamura as a heel too. He might be more comfortable in this role. Being a face is fine and people did like him, but he can show off his personality more as a heel.
Three Stars of the Show
Daniel Bryan
AJ Styles
Carmella – I'll include her due to the big moment.
The Scoreboard
8 out of 10
Last week: 6.5
2018 Average: 6.17
Last 5 Weeks: 6.5, 6.5, 7, 5.5, 6
2018 High: 8 (April 10)
2018 Low: 4.5 (January 2 and January 9)
Final Thoughts
It gets an 8 out of 10.
This was my favorite episode of Smackdown this year. It was a newsworthy show with Bryan vs. Styles in the main event, Paige as the new GM of Smackdown, Carmella winning the Smackdown Women's Championship after cashing in Money in the Bank and the Iconic Duo of Peyton Royce and Billie Kay making a huge impact in their main roster debuts.
Paige should do well as the GM. It was a bit weird that they didn't show her backstage at all after the opening segment. I figured there would be one or two backstage scenes with her, but it didn't happen.
It was a very good Smackdown this week. Let's hope it continues after the Superstar Shake-up as well.
—
That's all for now. Go Toronto Raptors, Toronto Maple Leafs and Toronto Blue Jays.
My contact info is below. Thanks for reading.
John Canton
Email mrjohncanton@gmail.com
Twitter @johnreport