WWE 205 Live Review 11/29/16 by Mark McAllen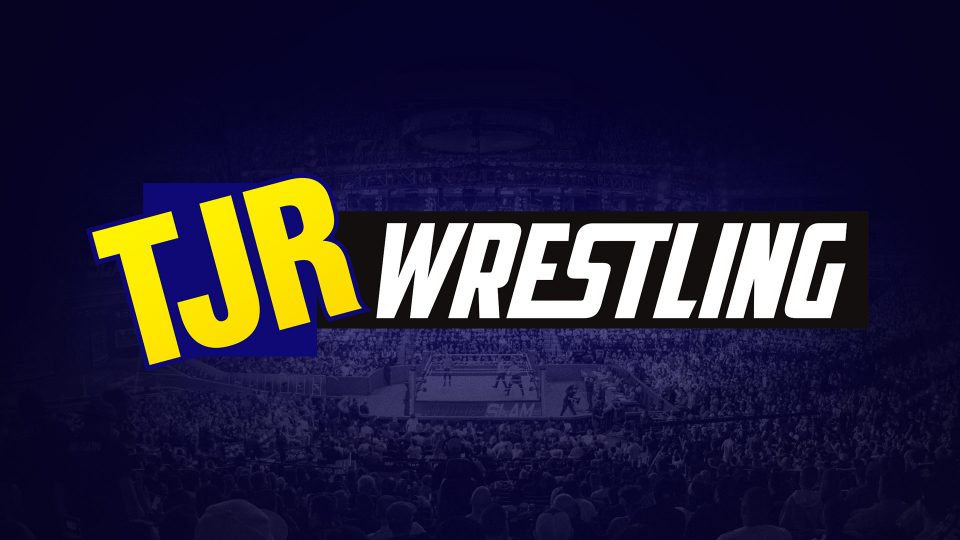 The first episode of WWE 205 Live is here! 205 Live is yet another live wrestling show from WWE, but this show will be focused solely on the cruiserweights. The show's going to be an hour long in length, is aired exclusively on the WWE Network and takes place right after Smackdown Live concludes. I don't know how smart of an idea that is as I'm assuming there'll be a lot of people who just go home after Smackdown, but we'll see. Maybe it'll be a solid turnout since it's the debut episode.
The show opens with a video package that highlights moments from this past summer's Cruiserweight Classic. It was a great 10-week tournament that you should definitely check out if you haven't.
The 205 Live intro theme/video package starts up which is different from the Cruiserweight Classic/Cruiserweight Division theme we hear on Raw. We are welcomed to the show by Mauro Ranallo who's joined by Corey Graves and "The Greatest Man That Ever Lived" Austin Aries. Aries said that 205 Live needed some star power and that's why he's here. Aries went on to say that he decided to provide his expertise knowledge at the commentary table until he decides to get in the ring, take the WWE Cruiserweight Championship and "make it great."
Note: Aries is currently suffering from a bad face/eye injury he received due to a devastating kick from Shinsuke Nakamura at an NXT live event. That's likely the reason why he's wearing glasses, to hide the injury. I don't know if having Aries on commentary for 205 Live is going to be a regular thing until he's ready to wrestle again (which should be by January 2017), but it seems that way from his comments.
All the cruiserweights who will be a part of 205 Live stand on the stage as the ring announcer introduces them one by one. Those cruiserweights are: Rich Swann, TJ Perkins, Jack Gallagher, Ho Ho Lun, Harv and Gurv Sihra aka The Bollywood Boyz, Noam Dar, Tony Nese, Drew Gulak, Ariya Daivari, Cedric Alexander, Lince Dorado, Akira Tozawa, Mustafa Ali, Gran Metalik and Brian Kendrick.
Tonight's main event will be Brian Kendrick vs. Rich Swann for the WWE Cruiserweight Championship.
A video package for The Bollywood Boyz is shown. They talk about their wrestling influences, their culture, wanting to be in the WWE since they were kids, and wanting to win Tag Team Titles in WWE one day. They also tell a sad story about their grandfather being blind and not being able to watch them wrestle.
The Bollywood Boyz make their entrance to a dead silent crowd as we're getting set for a tag team match. They're going to face the team of Tony Nese and Drew Gulak who were already at ringside. Looks like Nese and Gulak don't even have time on 205 Live for entrances.
The Bollywood Boyz (Harv and Gurv Sihra) vs. Tony Nese and Drew Gulak
– The match went 8 minutes with The Bollywood Boyz picking up the win. It was a solid match, but the crowd was pretty dead for it. Gulak got to shine in a way that he doesn't often get to shine on Raw. He showed some interesting looking submission moves as well as a lot of brutal ground and pound. There wasn't too much offense from Nese in this match.
– The Bollywood Boyz had a good showing. Gurv looked impressive while Harv had a nice moment when he hit a springboard cross body on Gulak outside the ring. Their team finisher is double superkicks, which is good because the audience loves superkicks and when they hit it the crowd popped.
The Bollywood Boyz celebrated with a Bollywood dance in the ring. For a team that likes to dance I'm surprised their music isn't a little more fun.
Gulak and Nese were interviewed at the ramp after their loss. Gulak called Harv and Gurv the Bollywood Bozos. Nese then chimed in calling Harv and Gurv Dancing with the Stars rejects. Nese complained about the condition of the ring and then they left. Nese said typical heel stuff, but Gulak came across a bit awkward like he was thinking too hard of something to say.
A video package of "The Scottish Supernova" Noam Dar is shown. He's 22 years old and the youngest competitor in the Cruiserweight Division. He had a good showing in the CWC. Dar says he's going to bring legitimacy, chaos and coolness to the division.
Brian Kendrick is shown in the locker room getting ready for his Cruiserweight Title match against Rich Swann tonight. Tom Philips shows up and asks him how he feels about his chances against Swann since Swann's beaten him twice. Kendrick tells Philips that if he's a gambling man, to bet it all on Kendrick; just like how Mick Foley bet the whole Cruiserweight Division on Kendrick. He said that Swann is new to the game and will make a mistake, and when Swann does he'll capitalize and that'll be the end of the match.
TJ Perkins then shows up briefly to tell Kendrick that he's still owed a rematch for the Cruiserweight Title and wishes Kendrick good luck tonight.
A video package hyping up Gran Metalik is shown. It says that Metalik will be "coming soon."
Note: Metalik was runner-up in the Cruiserweight Classic and was featured on Raw soon after. We haven't seen Metalik in WWE for almost two months since he still had commitments in Mexico he had to complete before working for WWE full time.
Ariya Daivari vs. Jack Gallagher
– The match went 6 minutes with Gallagher getting the victory. This was pretty much a showcase match for Gallagher. He was in control most of the time and got to show off his unique look and wrestling style. Gallagher uses a lot of submission moves that'll tie his opponents in knots, and we saw plenty of that on Daivari. Gallagher also uses a lot of very interesting ways to escape moves, such as getting out of a side headlock from Daivari by doing a handstand.
– Gallagher can also get quite vicious in the ring as well, as he nailed Daivari with a headbutt so devastating it could be a finishing move. His actual finishing move is a running dropkick while his opponent's standing in the corner, which is what got him the win. I missed seeing Gallagher's unique offense since he hasn't been used on WWE TV since the CWC. Gallagher's very talented and I'm interested to see how WWE uses him from here.
A video package for Lince Dorado is shown. Although he wears a mask, he doesn't talk in another language or have a strong accent. He speaks English perfectly. Dorado's a Puerto Rican luchador who describes his Puerto Rican lucha libre style as being "a little more broad, intense and personal." He put over his finishing move being the Shooting Star Press by saying not a lot of people can do it.
After Brian Kendrick makes his entrance we see a video package for Rich Swann. He told a story about how both his parents died by the time he was 16 years old. Swann said that he was going down a dark path in life, but wrestling saved him. He tells us how he's wrestled all over the world and has overcome so many obstacles to get where he is right now. Swann finishes by saying he's proven that dreams do come true and that no matter what's in your path, you can do it.
Brian Kendrick vs. Rich Swann for the WWE Cruiserweight Championship
– This match went 14 minutes with Rich Swann defeating Kendrick and becoming the new WWE Cruiserweight Champion. It was definitely the match of the night and one that I would recommend you check out. This match made a crowd that was dead all night come alive with "this is awesome" chants to boot.
– These two worked a nice pace which lead to an exciting finishing sequence. Swann got to the ropes both times Kendrick laced in his Captain's Hook submission move. Kendrick even hit his Sliced Bread #2 finishing move off the top turnbuckle to no avail. Swann ended up hitting Kendrick with back-to-back-to-back spinning heel kicks for the win.
Swann looked emotional as he celebrated in the ring. He was then interviewed. There were "you deserve it" chants before he got to speak. He thanked his Mom and said he knows she's looking down on him right now and how she's with everyone in the arena tonight in spirit. Swann: "This one was for you Mom."
Kendrick was interviewed on the ramp as he was exiting. Kendrick said this was a travesty. He said WWE created 205 Live for him and that he didn't lose, he was robbed. Kendrick blamed TJ Perkins for playing mind games with him backstage and said it threw him off. Kendrick ended it by saying "this won't last long, mark my words."
205 Live goes off the air with Rich Swann dancing and celebrating in the ring.
Final Thoughts
Overall, the debut episode of 205 Live was an okay show which was saved from being a poor show by the main event.
Aries did a solid job on commentary, but I don't know how well it works having a three-man booth with two heel color commentators and a babyface play-by-play man. It made for some awkward back and forth between Aries and Graves at times.
There ended up not being a lot of people in the arena. The lights were turned off on most of the crowd, but if you looked closely you can see the empty seats. This a picture someone who stayed for 205 Live tweeted.
Unfortunately, half the crowd has left and most of the people around me are drunk pic.twitter.com/UPKA38xOcx

— The Joz (@BroKenShake) November 30, 2016
Going forward, I'd like to see the matches get more time. There were a lot of video packages telling us about the cruiserweights, which I think is good… for now. The show is just starting and a lot of people who see the cruiserweights on Raw aren't as familiar with them as those who watched the CWC. It's a good way of letting the audience get to know them, but once they get to know them I say we focus less time on the videos and more on the matches. So many of the cruiserweights have proven that if given 10+ minutes they can put on an exciting match; let's see more of that.
Feature Image used above is courtesy of WWE.com.