TJR WWE Money in the Bank Match Review #6: WrestleMania 26 (2010) – Won by Jack Swagger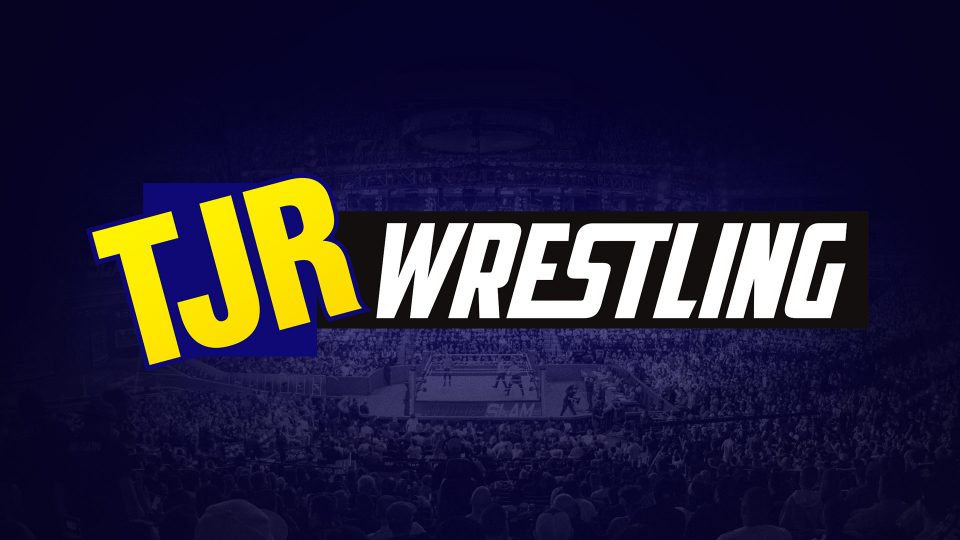 The WWE Money in the Bank match countdown continues with the sixth Money in the Bank ladder match. Check out the Money in the Bank archive here.
Who: Kofi Kingston, Jack Swagger, Matt Hardy, Drew McIntyre, Kane, Shelton Benjamin, Dolph Ziggler, Evan Bourne, MVP and Christian
When: March 28, 2010
Where: WrestleMania 26 @ University of Phoenix Stadium in Glendale (Phoenix), Arizona
Before I get started, I just wanted to note that 2010 was the first year of the Money in the Bank PPV. There were three men's MITB matches in 2010. I'll cover the next two MITB matches of 2010 in another column.
Thoughts Before The Match
This was the biggest Money in the Bank match ever with ten wrestlers. I found my WrestleMania 26 preview saved on my laptop, so here's what I thought going in:
"It's either Christian or Drew McIntyre. If I were placing odds I'd say 70% chance McIntyre wins, 25% chance Christian wins and a 5% chance for the other guys. I think the angle they did with McIntyre losing twice clean before beating a jobber was their way of making the outcome less obvious. I think Christian should win and I think he deserves it the most based on his performance as one of the five best workers in the company right now. However, I think they're really trying to create new main eventers like they did with Sheamus and McIntyre's next in line. I like McIntyre. He's got good heel mannerisms and he works hard. Plus, he might have the best entrance in WWE now. He's my pick to win."
I was right in thinking they were really trying hard to create a new main eventer and I was right to think it was a heel, but I picked the wrong guy.
It's interesting looking back on this show from nine years ago and feeling like it was the right time for McIntyre to win Money in the Bank. Meanwhile, the 2019 Money in the Bank is one week away and once again, McIntyre is going to be a popular pick to win.
Money In The Bank Ladder Match: CM Punk, Christian, Finlay, Kane, Kofi Kingston, Mark Henry, Montel Vontavious Porter and Shelton Benjamin
Here are the order of entrants for this match: Kofi Kingston was up first, Montel Vontavious Porter entered for his third MITB match, Evan Bourne was making his MITB debut, Jack Swagger was next in his first MITB match, Shelton Benjamin entered for his fifth MITB match, Matt Hardy was next, Dolph Ziggler was a part back in the "I am Perfection" theme song days, Drew McIntyre was the Intercontinental Champion that was also part of the match, Kane was the oldest guy in the match that had a huge black eye around his right eye and Christian was the final man to enter the match. It was Christian's third MITB and fifth ladder match at WrestleMania.
Kane cleaned house with punches. McIntyre knocked down Kane with a boot to the face. McIntyre set up a ladder, Hardy pushed it over, knee to the face by Bourne to Drew and Matt hit a Twist of Fate. MVP with a running boot that knocked Drew over the top to the floor. Multiple guys tried to climb up, but there was no way that was happening because there were so many of them. Kane picked up Bourne and tossed him onto the guys on the floor. Kingston used a ladder to knock Hardy and Swagger off the vertical ladder. Christian gave Kingston a monkey flip into a ladder that was against the turnbuckle. Ziggler climbed up the ladder and hit a Zig Zag on Christian. That was cool. Ziggler went up for a climb, MVP pulled him down and Kane went after MVP. Kingston, Benjamin and MVP drove a ladder to the ribs of Kane. When Kofi went for an attack by the turnbuckle, Kane gave Kingston a Powerbomb onto a ladder. That was a rough landing. Paydirt by Benjamin on MVP. Benjamin kicked a ladder that he knocked out of Drew's hands. Swagger hit Benjamin, Kane and MVP with a ladder. Bourne went up top with a knee attack on Swagger that didn't really come close to connecting, but Swagger sold it anyway. Christian and Hardy jabbed Swagger in the ribs with ladders. That lead to Christian, Hardy and Bourne all climbing at the same time, but Swagger tripped up Hardy. Bourne kicked Christian to knock him down. Bourne hit the Air Bourne SSP onto Christian. Hardy was up top with Bourne and Hardy gave him a hip toss off the top of a ladder. Ouch. Swagger shoved Hardy off the top of the ladder leading to a back bump onto a ladder bridge that was set up. That one looked painful too. Benjamin and MVP battled on the ladder with Benjamin hitting a headscissors that sent both guys over the top to the floor.
There was nobody in the ring. Kane picked up a ladder and knocked down MVP and Benjamin on the floor. Ziggler climbed over Kane on the ladder and Kane shoved the ladder over leading to Ziggler bumping into the ropes. Kane gave Ziggler a Chokeslam on a ladder in the ring. Kane rammed the side of the ladder repeatedly into Ziggler's face. Kingston hit Kane with a Trouble in Paradise kick. A ladder was broken in half, so Kingston used the split ladders as if they were a pair of stilts. The announcers thought it was great and the crowd cheered, but it's not like Kingston got that close. McIntyre sent Kingston over the top to the floor. McIntyre set up the ladder, he climbed up, got his hand on the briefcase and Hardy went up the other side of the ladder to stop him. Hardy shoved the ladder over leading to Drew landing crotch first on the top rope. He took that bump well. Hardy came close to getting the briefcase, Christian was on another ladder nearby and Kane went up there with both guys. Kane was knocked down by Christian and Hardy. Christian gave Hardy a reverse DDT off the top of the ladder. Cole called it a Twist of Fate, but it was not that. Christian climbed up the ladder, got his hand on the briefcase, but Swagger was there to stop him. Swagger hit Christian in the head with the briefcase. Swagger unhooked the briefcase and he won the match at 13:40.
Winner: Jack Swagger
Analysis: ***1/2 It was a pretty good Money in the Bank ladder match with plenty of cool moments and it was a surprise winner. Swagger wasn't pushed that much going into the match, so when he won, it was a genuine shock. I liked the cool moments from Bourne and Kingston. Benjamin had a few high spots, but not as much as in the other years. Kane did well as the power guy. Mark Henry was involved early and then he seemed to disappear in the second half of the match. Christian and Matt Hardy felt like the stars of the match as the ladder match veterans that nearly came close to winning a few times. I liked the finishing sequence with Swagger hitting Christian in the head with the briefcase to knock him down.
I thought the match could have gone longer. With 10 guys in there, they could have gone another four or five minutes and had some more interesting near-win moments.
If you want to read about the rest of WrestleMania 26, check out my review here.
The Cash-In Moment
Jack Swagger held the Money in the Bank Contract for two days when he decided to cash it in. It was really five days when it aired on Friday Night Smackdown following WrestleMania 26.
Smackdown on April 5, 2010 (Taped April 2)
Chris Jericho was the World Heavyweight Champion. Jericho bragged about his WrestleMania 26 win over Edge. Jericho spoke about how he's still the champ and the best in the world at what he does. Edge came out to talk about how he wanted a rematch, but Jericho said by losing at Mania it put him at the back of the line.
Edge (who was a face in this rivalry) beating up Jericho, hitting him with the Implant DDT and then the Spear on the taped up ribs. Jericho did a great job of selling it while Edge backed up the ramp…only to get attacked by Jack Swagger! Swagger hit Edge in the back with the Money in the Bank briefcase and then Swagger called out a referee to cash it in. Referee Mike Chioda came out, cleared the ring of the debris, rang the bell and the match was on.
Once the bell rang, Swagger hit the Gutwrench Powerbomb on Jericho for the pinfall win after about seven seconds. That meant that Jack Swagger was the new World Heavyweight Champion on Smackdown.
Analysis: It was executed well. That was the same scenario we had seen in the past when Edge cashed in the second time and CM Punk's first cash in. The champ gets beat up by somebody else, the MITB holder goes to the ring, cashes in and that's the title change. It's simple and it works. Swagger and Jericho were both heels here, but the title change drew a big reaction from the crowd.
Jack Swagger was recently on the Edge and Christian Pod of Awesomeness. Here's what Jack and Edge had to say (thanks to WrestlingInc for the transcript) about this moment:
Swagger: "So I got the call. We were in Phoenix [Arizona] the night before for RAW and SmackDown was in [Las] Vegas [Nevada] and I was already going to Vegas," Swagger recalled. "It was after [WrestleMania] and my wife and I were going to have go and have a couple of days there. So they called me after RAW and said, 'hey, come to SmackDown. We've got something for you,' so I had a clue something was going on [regarding cashing in] then. So I get to the building at about 3 o'clock and [Johnny] Ace has me just wait in the hallway. 'Naw, naw, kid – wait right here.' And I think [Edge] was standing there at one point. And then, he came out and he pulled you in and then I went to go in and they'd close the door and he'd say, 'no, kid – wait, wait, wait.' So then, I'm out in the hallway waiting for a little bit. Maybe Jericho comes in then or entered the meeting or he was already in there. Then you guys finally pull me in and I thought it was pretty straightforward. Everybody was being professional and then Chris turns to me and pretty blatantly, in my face… are we allowed to cuss on here? Okay. Pretty blatantly, to my face, he turns, he goes, 'don't f–k this up! I'll be watching every move!' And I was like, 'alright. I just want to make everyone better. I'm here.' And, still, to this day, I don't know if he was f–king with me, just seeing how I would react or if he was really serious."
Edge: "Knowing Chris, I'd say that he was legit serious, but also testing [Swagger], and seeing how [Swagger] would react. I know what my reaction was because they were like, 'what do you think?' 'Well, good by me. I'm not losing any sleep over it. I think it'd be great. It just gets one more person going.' And I just remember Chris turning and saying that! I just went, 'oh my God.' And if [Swagger] had said, 'hey, f–k you [to Jericho]!' [Swagger] would have been completely warranted in doing that. And then, it would have kicked off. And Chris would have tried, because Chris doesn't back down, but I just kept thinking, 'Chris, just leave it at that, man. Just leave it at that!' And thankfully, that's where it got left and we all went out and did business. But I just remember that story and howling afterwards. I'm like, 'f–king Jericho!' It's great and it's classically him."
Swagger: "Yes, it was great and every moment my wife is with Chris, he likes to bring up that story in front of her and I'm like, 'thanks, man. Cool.' But I did, in retrospect, powerbomb his shoes somewhere into the seventh floor of the Thomas & Mack arena that night, so I can't complain too much. The only thing that was bad was Vince yelled at me for not hitting [Edge] hard enough with the briefcase. 'It's not ballet.'"
Analysis: Swagger didn't screw up the moment, but it was a boring title reign that followed.
Title Reign Reflections
Swagger was 28 years old when he won his first and only World Title in WWE. (Sorry ECW brand, but you don't count.) Unfortunately, his title reign wasn't very memorable. After he beat Chris Jericho and Edge in a pretty good triple threat match on Smackdown, he also beat Randy Orton at Extreme Rules.
At Over the Limit 2010, Swagger lost to Big Show by DQ and retained the title. I remember that feud because of how lame it was. Fans just weren't reacting to it. It also led to WWE giving up on Swagger because he lost the World Title at Fatal 4-Way in a 4-Way match with Rey Mysterio winning the title from him. Swagger's title reign lasted 79 days (82 actual days).
It could be argued that Swagger's Money in the Bank win and subsequent title reign was one of the most poorly booked runs for any Money in the Bank winner ever. That's why he didn't really sniff the main event level again although he did have a brief World Title challenger push a few years later.
Final Thoughts
Jack Swagger was an interesting choice as the Money in the Bank winner. I liked him as a guy with a bright future that had a big body, but WWE didn't book him that well in the build up to his Money in the Bank win. He was just a regular guy. If they had utilized him better before WrestleMania 26, then put Money in the Bank on him and then put the World Title on him, then maybe fans would have reacted better to him.
Looking back on this, I wonder if WWE regrets not putting the briefcase on McIntyre or Christian to see how they would have done in that spot. That's not to say Swagger was a failure. It was just not that memorable of a match or a title reign.
Money in the Bank Ladder Match Rankings so far
WrestleMania 21 (2005) won by Edge – ****1/2
WrestleMania 23 (2007) won Mr. (Ken) Kennedy – ****
WrestleMania 24 (2008) won by CM Punk – ***3/4
WrestleMania 22 (2006) won by Rob Van Dam – ***3/4
WrestleMania 26 (2010) won by Jack Swagger – ***1/2
WrestleMania 25 (2009) won by CM Punk – ***1/2
In addition to that, I wrote a ranking of the Money in the Bank cash-in moments over at The Comeback in 2016. I don't write there anymore. It doesn't include the last two years, but it's comprehensive.
====
Thanks for reading. My contact info is below.
John Canton
Email mrjohncanton@gmail.com
Twitter @johnreport
Personal Facebook and TJRWrestling on Facebook