TJR WWE MITB Match Review #11 and #12: Money in the Bank 2012 – Won by Dolph Ziggler (World Title) and John Cena (WWE Title)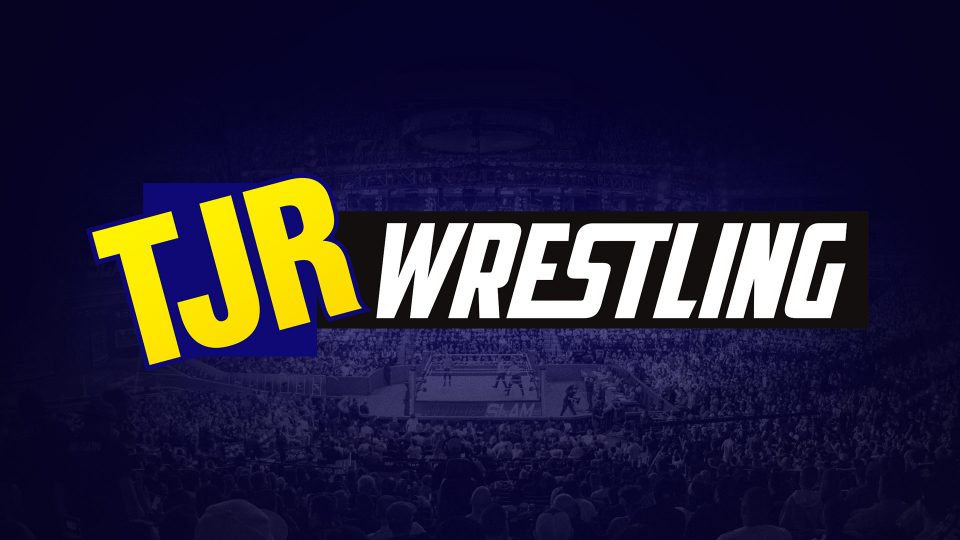 The WWE Money in the Bank match countdown continues with the 11th and 12th Money in the Bank ladder matches. Check out the Money in the Bank archive here. Prior to 2012, every Money in the Bank winner cashed in successfully to become a World Champion. That ended this year.
Money in the Bank 2012 – World Title
Who: Christian, Dolph Ziggler, Santino, Cody Rhodes, Damien Sandow, Tyson Kidd, Sin Cara and Tensai
When: July 15, 2012
Where: Money in the Bank 2012 @ US Airways Center in Phoenix Arizona
Thoughts Before The Match
I'll go back to my Money in the Bank 2012 preview for this:
"I think this match is about Ziggler and Rhodes. All year I've been saying that one of them is going to win MITB because they're destined for main event status. Ziggler has already been at that level this year thanks to feuds with CM Punk and Sheamus as well as his cup of coffee World Title reign last year when he feuded with Edge. Rhodes had a long reign with the Intercontinental Title and he dropped in just time to be elevated to the next level. It's tough to pick between them really, but I think Ziggler is the more appropriate choice. He's the more polished of the two. They could even turn Ziggler face after winning this because a lot of the smart fans get behind him at the shows and you can hear the chants for him increasing.

This will be a good match. Like most people, I'm going with Ziggler. He's the obvious choice. He's also the right choice."
I was right on the money with that prediction. It wasn't a stretch to pick Ziggler either because he was the most obvious choice as I mentioned. Half of the guys in the match really had no chance to win.
Money In The Bank Ladder Match: Christian, Dolph Ziggler, Santino, Cody Rhodes, Damien Sandow, Tyson Kidd, Sin Cara and Tensai
Michael Cole welcomed us to the show. He is joined on commentary by Jerry Lawler and Booker T. Cole told us that World Title MITB match is up first. There are ladders surrounding the ring and they are in the aisle as well. Ladders are different sizes.
Tensai dominated the action early. He gave Kidd a slingshot so that Kidd's face went crashing into a ladder. Kidd hit Tensai with a ladder and then Kidd teamed with Christian to knock Tensai out of the ring. Kidd, Christian and Santino all climbed up, but Sandow knocked them all down. Ziggler dropkicked Sandow off the ladder. Rhodes gave Ziggler a flapjack into a ladder as Cole mentioned that a lot of people view them as the favorites. I feel that way. Sin Cara hit a nice dropkick on Ziggler followed by headscissors on Rhodes to knock him out of the ring. Sin Cara missed his flipping moonsault on Ziggler off the top. I guess you could call that a botch for the Sin Cara haters on there. Kidd was placed on a ladder so he was laying on it and Christian missed a frog splash, which meant Christian went crashing into the ladder. Rhodes hit a Disaster Kick on Sandow. Kidd knocked Rhodes out of the ring with a dropkick, so Kidd was all alone in the ring. He grabbed a big ladder, but Tensai prevented him from climbing. Santino went to climb, but Tensai took him out with a powerbomb although he slipped so it didn't look great. Kidd countered a powerbomb with a headscissors that sent him to the floor with Tensai. Sandow was alone in the ring. Christian climbed too. Sandow managed to pull him off. Christian gave Sandow a reverse DDT. The other six guys were still on the floor. Christian ended up giving Sandow a Spear into a ladder that was propped up in the corner.
Christian went to climb. Ziggler and Rhodes each grabbed a leg of Christian, so he got pulled off. Tensai went back in to knock Ziggler off. Tensai went after Rhodes' left knee and then threw him out of the ring. Kidd did a springboard spot to prevent Tensai from getting the briefcase. Tensai knocked Kidd off, so Santino and Cara prevented Tensai from getting the briefcase. Christian joined in, but Santino threw him out of the ring. Ziggler went after Santino. Santino stopped him and he used the Cobra to knock him down. Santino climbed up with the Cobra sleeve on his hand, but he was too scared to climb up the ladder fast. Sandow climbed up, so Santino knocked him down with the Cobra. Rhodes hit a dropkick to knock Santino off the ladder. Rhodes yelled out: "That's my briefcase!" Rhodes climbed the briefcase. Vickie Guerrero climbed up the other side. The distraction allowed Ziggler to climb up the other side and he hit the Zig Zag on Rhodes when Rhodes was halfway up the ladder. Ziggler was climbing up when Christian went after him. Kidd used a ladder and did springboard spot where he gave Ziggler a sunset flip powerbomb off the ladder. Ziggler took the bump on his stomach. Wow that was awesome. Spot of the night so far. Tensai took the cover off the English announce table. He used the ladder to bridge the announce table to the ring. He gave Sin Cara a powerbomb onto a ladder! Ouch! And then he threw Ziggler over the announce table so he crashed into the wall. Rhodes and Kidd climbed up. Rhodes gave Kidd a front suplex off the ladder! Then Christian climbed another ladder and gave Rhodes a spear off the ladder! Christian climbed up the ladder with Santino. He rammed Santino face first into the ladder and that knocked Santino down. Christian was close. Ziggler knocked him down before he could grab it. Ziggler reached up and he grabbed the briefcase to win at 18:29.
Winner: Dolph Ziggler
Post match, Ziggler and Guerrero were celebrating the victory.
Analysis: **** That was an outstanding ladder match. The last five minutes had so many great spots too. I'm glad that they did it the right way with so many different guys getting a chance to shine. Like most people, I picked Ziggler to win. There's no denying that he deserved it. He's earned the right to be a permanent main eventer and by winning this briefcase it could put him in that level. It was the biggest match in Tyson Kidd's career and he really impressed me with his performance. Christian is a ladder match veteran and he showed it with his awesome work. There were some spots from Sin Cara where he slipped up a bit, so I'm sure his haters will be on him about that. I don't have a problem with it too much because high risk moves are hard to pull off sometimes. I'd rather see somebody try to do those than a match full of Khali chops. Ziggler took some huge bumps, especially that one from Tensai on the announce table and he came back to look win. That was a fantastic match. Great start to the show.
https://www.youtube.com/watch?v=NpHQK7aC5D0
The Cash-In Moment
Dolph Ziggler held the Money in the Bank contract for 267 days. That is nearly nine months since he won it, so by this point, everybody was ready to see him cash in. He waited until the Raw after WrestleMania 29 in 2013 in front of the loudest crowd of the year.
Raw – April 8, 2013
Alberto Del Rio, who was in a face role at this point, had just defended the World Heavyweight Title against Jack Swagger at WrestleMania 29 and this time it was Del Rio vs. Swagger and manager Zeb Colter. Swagger worked over the left leg of Del Rio a lot, but Del Rio managed to come back and win by submission with the Cross Armbreaker after about 13 minutes. That's when this happened. It comes from my Raw Deal review from that night…
Del Rio continued to sell the leg injury as the doctor went into the ring to check on him. All of a sudden, Dolph Ziggler's music started up. He made his way to ringside with Big E Langston and AJ Lee. The crowd popped huge because they were chanting for Ziggler the whole time.
World Heavyweight Championship: Alberto Del Rio vs. Dolph Ziggler
Del Rio was in a lot of pain as he continued to sell the leg injury. Ziggler went right after him. He hit a Fameasser for a two count. Loud "Let's go Ziggler" chant. Ziggler missed a corner charge. Del Rio hit a jumping enziguri kick with his right leg. Del Rio ended up applying the Cross Armbreaker, but Ziggler fought out of it by grabbing the bad leg of Del Rio. Ziggler hit the Zig Zag. He covered for the one…two…three! Dolph Ziggler is the NEW World Heavyweight Champion! It went about three minutes. Huge pop from the crowd!
Winner and NEW World Heavyweight Champion: Dolph Ziggler
The crowd gave Ziggler a superstar reaction for the win. They absolutely loved it. He celebrated with Langston & AJ Lee. It was a cool moment for him as he celebrated in a big way.
Analysis: This was a special Raw moment that makes me love watching professional wrestling because it was a reward for a guy that's an elite talent that is finally getting rewarded with a major championship. The World Title isn't booked as a great title all the time, but it did mean a lot when Ziggler won it. This crowd absolutely loved him for it too. That doesn't necessarily mean he's going to turn babyface any time soon. It just means it's a smarter crowd that is appreciative of a guy that is one of the best overall performers in the company. It was the right crowd for that moment. Also, I'm guessing he's probably happy that he doesn't have to carry around that blue briefcase anymore. Now he gets to carry a championship. A nice trade off, for sure.
Title Reign Reflections
The unfortunate thing about this title reign for Ziggler is that it lasted only 69 days. Yeah, I said 69.
Ziggler suffered a concussion shortly after he won the World Title, which meant that his ladder match at Extreme Rules against Del Rio and Swagger was off. Del Rio beat Swagger again to become the number one contender for the World Title. At Payback in June 2013, Del Rio became more aggressive as he ended up as the heel in the match while Ziggler became the sympathetic face. Instead of Ziggler fighting back to retain the World Title against the heel Del Rio, it was a win for Del Rio because Ziggler was selling the after effects of the concussion. That put an end to Ziggler's World Title reign with no successful PPV title defenses.
It was disappointing to see WWE give up on Ziggler as a World Champion so quickly. Yes, he had a concussion going into Payback, but it's not like Ziggler was injury prone. Ziggler was one of the most durable guys in the company. It's a shame that Ziggler didn't have more of a chance to have a title run because I thought he deserved it.
Final Thoughts on This MITB Booking
The cash in for Ziggler on the Raw after WrestleMania was amazing. I was marking out and I was genuinely happy for the guy. It was one of the best moments in Raw history, the most memorable night in the career of Dolph Ziggler and I think one of the better Money in the Bank cash in moments as well. There was a lot to like here.
All of the excitement over Ziggler's title win was gone during his World Heavyweight Championship reign that ended way too early.
Money in the Bank 2012 – WWE Title
Who: Kane, Chris Jericho, The Miz, Big Show and John Cena
When: July 15, 2012
Where: Money in the Bank 2012 @ US Airways Center in Phoenix Arizona
Thoughts Before The Match
From my 2012 WWE Money in the Bank preview:
"There are two obvious favorites here in Cena as well as Big Show. With Chris Jericho they're pushing the idea that he created the match (it's true – read his second book) so that makes him an expert in it even though he's never won one of these. They're also pushing the story of Kane being a former MITB winner, which gives him a legit shot at winning too. I don't think anybody really believes in either of them, which leaves us with the other two.

The pick is another obvious one – John Cena. I think Summerslam is too big of a show for him to not be in a WWE Title match. Cena's been out of the WWE Title picture for nearly one year. It's amazing that it's been that long. Guess what? After Sunday he's back in the picture. Officially."
It was easy to go with Cena because of the names involved. It just didn't seem like anybody else really had a chance to win. The Miz was a late add to this match, which was only for former WWE Champions, so they billed it as an "All-Star" match to make it seem like a bigger deal.
Money In The Bank Ladder Match:Kane, Chris Jericho, The Miz, Big Show and John Cena
This is the main event. Like with the first MITB match, there were ladders all around the ringside area. Show whipped Cena into the steel steps. Kane and Jericho fought up the aisle, so Show joined them by throwing Jericho into some ladders. Miz climbed up, Cena pulled him down and then Show knocked them down with a shoulderblock. Show knocked Jericho off the apron. He threw a ladder onto Jericho outside the ring. Show cleared the ring, so Kane stood up to him face to face and they had a slugfest. Kane went for a DDT, but Show countered it into a bodyslam. Show hit a big chop on Miz. He knocked down Jericho while he tried to attack him with a ladder. Jericho avoided an attack on Show and he hit Show with a Codebreaker. Miz hit Show with a DDT and Kane knocked him out of the ring with a big boot. Cena cleared off the Spanish Announce Table and Cena gave Show the Attitude Adjustment through the table. That was a fantastic spot. The crowd popped big for it. After Show got knocked down, Cena threw several other ladders onto Show. Jericho climbed, Miz prevented it and Jericho gave Miz the Walls of Jericho to weaken him. Jericho continued to dominate Miz as he climbed again, but then Cena was able to knock Jericho off after ramming him head first into a ladder. Miz knocked Cena down and gave him a DDT that sent Cena to the floor. Miz climbed, but Kane threw a ladder into him to knock Miz back down. Jericho and Miz teamed up to give Kane a double suplex onto a ladder that was on another part of the ring. Cena knocked own Miz with a shoulderblock and then slammed him onto a ladder. He did the same to Jericho. Cena did a double "you can't see me" to Jericho and Miz at the same time. Kane went for a Chokeslam, but Cena countered it and gave Kane the Attitude Adjustment onto Miz, who was on a ladder that was on the ring. Jericho knocked Cena out of the ring so Jericho was all alone in the ring as we reached the ten minute mark.
Jericho was all alone in the ring. All of a sudden, Big Show woke up from under the ladders and he destroyed the ladder that Jericho was climbing. Show ripped the ladder in half in an impressive manner and then he smacked Jericho in the back with it. He knocked Kane out of the ring with another ladder. He threw the ladder onto Kane. Show destroyed Miz with a hard chop to the chest and then threw a ladder on top of him outside the ring. That left just Show and Cena in the ring. Show stacked a ladder against Cena's face and gave him a shoulderblock to put him out of the ring. Show threw all of the ladders outside the ring. All of his opponents were out of the ring. Show went under the ring and pulled out a ladder that was much thicker than the other ones. It's obviously a special ladder that can handle the weight of Big Show. Show set up the ladder. It was the slowest setting up of a ladder you've ever seen. The ladder was thicker than any other ladder and it allowed him to get close to the briefcase. Kane climbed up the other side ladder. They choked eachother, but then Show won that battle with a punch to the head. Cena climbed up the ladder on the opposite side of Show, who knocked Cena down. Jericho hit Show in the back with a steel chair. He hit him with the chair a few times and that sent Big Show crashing to the mat. Jericho climbed one side of the ladder while Cena climbed up the other side. Cena put Jericho on his shoulders, but Jericho countered and put Cena in the sleeper. That's a unique hold to use in a ladder match. Cena was able to climb back to the top of the ladder with Jericho grabbing the sleeper. Cena was knocked off the ladder. Jericho reached for the briefcase. Miz climbed up on the other side and each man was holding part of it. Jericho was hanging onto the cable holding the briefcase. He let go of the briefcase due to Miz. That allowed Show to climb back up. He knocked Jericho off with a KO punch. Then he shoved Miz off. Show was on one side of the ladder. Cena was on the other side of the ladder. Cena grabbed the briefcase and he hit Show in the head with it. It ended up coming off the cable, so Cena held the briefcase up and he won the match at 20:03.
Winner: John Cena
The post match replay showed that the handle on the briefcase broke off when Cena hit Show in the head with it.
Analysis: ***1/4 It was a well-constructed match with some cool moments like when Cena took out Big Show and when Big Show brought out his own ladder because none of the other ladders would have been able to support him. I don't think anybody believed Miz or Kane had a shot, but they were fine in their role. Big Show had a lot of time as the dominant force in the match. It worked. I think Jericho was the ring general of this match. He was involved in so much of it and had a lot of great moments with everybody. Cena had his moments, but it's not like he really outshined anybody. I liked the finish a lot.
I thought it went a bit long at 20 minutes. If they shaved off another five minutes then it would have been better. The match was also hurt by its predictability because there just wasn't a lot of drama when the non-Cena guys came close to winning. This match was all about Cena winning the briefcase and we all knew it. Based on star ratings, this was the worst Money in the Bank ladder match so far. It's still not a bad match. There just wasn't as much excitement as previous MITB matches.
https://www.youtube.com/watch?v=KFswKswdSSs
The Cash-In Moment…That Failed
The next night on Raw, Cena told WWE Champion CM Punk that he would cash in the Money in the Bank briefcase on the following week's edition of Raw. That means that Cena held the WWE Money in the Bank contract for one day or I guess you could say eight days when the match happened.
That episode of Raw was July 23, 2012, which may not seem like a big deal by just looking at the date, but it was Raw 1000, so WWE treated it as a big deal.
July 23, 2012 – Raw
WWE Championship: CM Punk vs. John Cena
They shook hands before the match. The bell rang for the match to begin at 10:59pmET. Loud "Let's Go Cena/Cena Sucks" chants as Cena took down Punk with a shoulderblock. Punk gave Cena a backslide for two. They exchanged holds early on, but neither man really got the advantage. Cena unloaded on Punk with fists and then a headlock takedown. Punk gave Cena a back suplex to get out of it following some hard kicks to the back. Punk gave Cena a backbreaker for two. They did a spot where they traded blows while the crowd chanted "yay/boo" for everything. This has been a good crowd all night. Cena hit a few shoulderblocks, but Punk slipped out of his spinning suplex. Punk hit a running knee on Cena in the corner. Cena countered the bulldog with the spinning suplex. Punk countered the "you can't see me" hand gesture with a boot to the face and then Punk hit a kick to the head. Punk signaled for the GTS. Cena shoved Punk into the referee. Ref fell to the floor. Cena hit the Attitude Adjustment, but there was nobody there to count the pinfall. Cena rolled outside the ring to check on the ref. Big Show was in the ring. He decked Cena with a Spear. Punk was sitting in the corner watching all of this. Cena got to his feet. He turned his head and Big Show KNOCKED OUT Cena with the big right hand. Punk watched the whole thing while he was sitting in the corner. Big Show left.
CM Punk walked out of the ring. He woke up the referee Chad Patton and rolled him back into the ring. Punk sat on his knees conflicted about what he should do. Punk covered Cena, who kicked out. Punk was mad that he didn't win. Punk went for the GTS. Cena countered into the STF. Punk was in pain from the STF. Big Show dropped the elbow on Cena and the ref rang the bell for the disqualification. The match went about 11 minutes.
Winner: John Cena via DQ – CM Punk retains the WWE Title
(Even though Cena won the match by DQ, he was the first man to cash in Money in the Bank and not win a WWE or World Title in the match.)
Analysis: **1/2 It was not at the level of their two matches from last summer that were amazing, but it was good for the time they were given. Big Show interfering protected Cena by not having him do a job and it also set up a match for the future.
Post match, Big Show kept on attacking Cena. CM Punk continued to watch it. He didn't react at all.
The Rock ran down to the ring. Rock gave Big Show a Spinebuster. CM Punk ran back in and he knocked Rock down with a clothesline. CM Punk gave Rock the Go To Sleep. Punk had a serious look on his face. Dare I say it, a HEEL look on his face. Some fans in the crowd were booing, but it wasn't that big of a reaction.
Punk grabbed his WWE Championship and walked out of the ring still the champion. Lawler said it looks as though CM Punk has turned on the WWE Universe. That's another way of saying he's turned heel. The show ended with Punk walking out while a fallen Rock looked on in pain from the ring. Punk didn't smile. He just walked out with the WWE Title while having a serious expression on his face.
Analysis: It was the heel turn of CM Punk that also set up Royal Rumble 2013 when The Rock beat him for the WWE Title. On that same night at Royal Rumble 2013, Cena won the Royal Rumble for the second time and that set up his WrestleMania 29 win over The Rock in their second straight WrestleMania main event.
At SummerSlam 2012, Punk defended the WWE Title against Cena and Big Show, so Cena got his second straight WWE Title shot. This time, Punk pinned Show while Cena was protected again because he wasn't the one that took a pin or submission in a championship match. Cena had more title shots at Night of Champions and Survivor Series, but he failed to win the WWE Title from Punk.
Title Reign Reflections
Normally this is where I write about the Money in the Bank winner's run as the champion after the cash in, but that loser John Cena failed, so there's nothing to say here. Way to let down all the kids, Cena.
Final Thoughts on This MITB Booking
John Cena winning this Money in the Bank match was only done to set up a huge match for the Raw 1000 show. Big Show dropping an elbow on Cena to end the title match was a lame way to end it. The best part about Raw 1000 was after the match when CM Punk hit Rock with a Go to Sleep knee to the face to set up Punk's heel turn. Cena felt like an afterthought at that point.
This was the worst Money in the Bank ladder match so far and the way Cena was booked after winning the briefcase was poor too. While it set up some PPV matches over the months that followed, when you look back on it now, none of it was really that special.
Money in the Bank Ladder Match Rankings so far
The best rating a match can get is five stars out of five. Every Money in the Bank ladder match is over three stars, which means very good. What's the best? Here are my rankings.
WrestleMania 21 (2005) won by Edge – ****1/2
Money in the Bank 2010 (Smackdown) won by Kane – ****1/4
Money in the Bank 2011 (Smackdown) won by Daniel Bryan – ****
WrestleMania 23 (2007) won Mr. (Ken) Kennedy – ****
Money in the Bank 2012 (Smackdown) won by Dolph Ziggler – ****
Money in the Bank 2010 (Raw) won by The Miz – ****
WrestleMania 24 (2008) won by CM Punk – ***3/4
WrestleMania 22 (2006) won by Rob Van Dam – ***3/4
WrestleMania 26 (2010) won by Jack Swagger – ***1/2
WrestleMania 25 (2009) won by CM Punk – ***1/2
Money in the Bank 2011 (Raw) won by Alberto Del Rio – ***1/2
Money in the Bank 2012 (Raw) won by John Cena – ***1/4
In addition to that, I wrote a ranking of the Money in the Bank cash-in moments over at The Comeback in 2016. I don't write there anymore. It doesn't include the last two years, but it's comprehensive.
====
Thanks for reading. My contact info is below.
John Canton
Email mrjohncanton@gmail.com
Twitter @johnreport
Personal Facebook and TJRWrestling on Facebook