The John Report: WWE Mixed Match Challenge Review 11/20/18 for Season 2, Episode 10 (Playoff Matchups Set)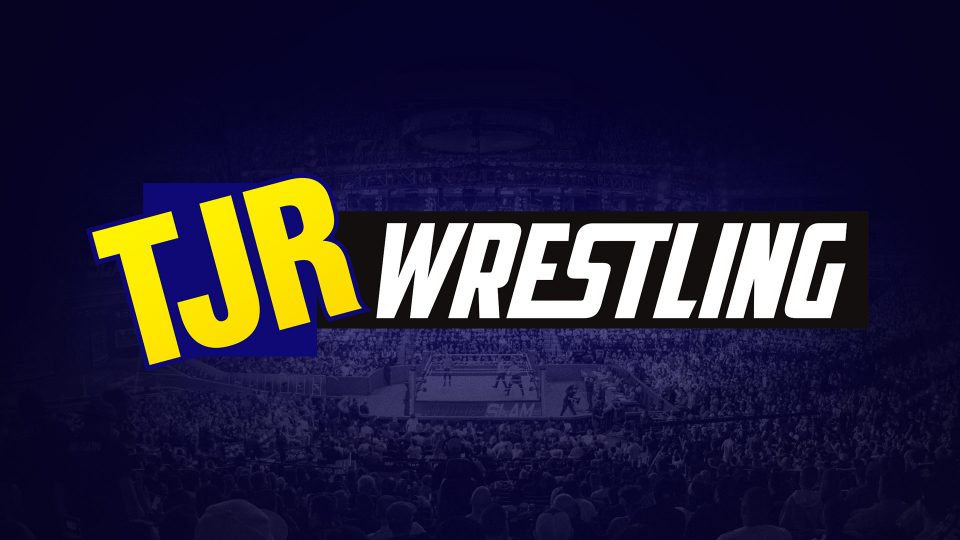 Welcome to my review of week ten of season two of the WWE Mixed Match Challenge. The show took place on Tuesday, November 20 after Smackdown in Los Angeles.
As a reminder, the show airs on Facebook Watch in the US on the Mixed Match Challenge page and some other countries, but not in my country of Canada. It is added to WWE Network on Thursdays, and most weeks I use WatchWrestling for it.
I usually get this review posted on Wednesdays, but this week has been hectic since we moved our host server and I've been so busy. It's coming at you on a Friday this time. I'm using WWE Network to watch it.
As a reminder, the top Raw team will face the top Smackdown team at the December PPV called TLC on December 16. All Raw and Smackdown teams face eachother once, so there are at least four matches for every team. This week, we find out how the playoffs work. We also found out that the winners of Mixed Match Challenge get to be #30 in the men's and women's Royal Rumble match. They also announced the winners get to go on a trip anywhere they want.
The announce team for the show is Vic Joseph, Michael Cole and Renee Young. They ran down the matchups this week with four winless teams wrestling on this show.
The dysfunctional team of Jinder Mahal and Alicia Fox entered first with the Singh Brothers by their side. Fox doesn't get along with the Singhs. Samir had on a sling on his left arm and Sunil had a neckbrace on to sell when Brock Lesnar beat them up last week.
Raw's other winless team was up next with Natalya up first followed by the "Glorious" entrance of Bobby Roode. Natalya put her cat ears on a young girl at ringside, so that's cool.
Mahalicia (Jinder Mahal and Alicia Fox) w/Samir and Sunil Singh vs. Team Pawz (Bobby Roode and Natalya)
Both teams have a 0-3 record. The winners advance to the playoffs while the losers are out of the tournament.
Mahal took control with a chinlock as Natalya urged the crowd to chant "Bobby" so some of them did. Mahal with a running shoulder tackle, Rood with a hip toss, Roode wanted a DDT, Mahal slipped out and Foxy tagged in meaning Natalya had to go in the ring. Natalya decked Fox with two clotheslines, Natalya with a slam off the ropes, the running step on the back and a low dropkick for two. Natalya wanted a Sharpshooter, but Fox got to the ropes and sent Natalya's throat into the ropes. Fox with a boot to the face for two. Fox with an elbow drop followed by a headlock. Fox drove a knee to the back. Natalya came back with a rollup, so Fox decked her with a clothesline. Natalya managed a cross body block for a two count. Fox did a lot of stalling, she went for a running kick, Natalya moved and Fox hit the turnbuckle. Roode got the hot tag against Mahal with Roode hitting a running forearm to the face. Roode with a running shoulder tackle to the ribs and a Blockbuster neckbreaker off the middle turnbuckle for a two count. Samir on the apron, Roode punched him off and Roode managed to get a rollup on Mahal for two. Fox slapped Roode, so Natalya hit a discus clothesline on the floor. Sunil in the ring, Roode hit him with a spinebuster and Mahal capitalized with The Khallas and pinned Roode to win the match after about eight minutes.
Winners by pinfall: Mahalicia (Jinder Mahal and Alicia Fox)
Analysis: **1/4 The match was okay with the wrestlers taking it seriously instead of doing the comedy bits that you sometimes see in these MMC matches. The offense from Fox was boring and the crowd was dead for some of it. The last few minutes were done well, though, so at least they ended strongly. The result didn't surprise me because Mahal and Fox are heels that will face faces in the playoffs.
Mahal and Fox celebrated the win with an over the top celebration. Roode and Natalya were sad about the loss as they hugged outside the ring.
Here are the final regular season standings on the Raw side:
The playoffs will be: 1) Moon and Partner vs. 4) Fox and Mahal, plus 2) James and Lashley vs. 3) Bayley and Balor. Both matches are next week.
Analysis: The change at the top is because Braun Strowman is now injured and not teaming with Ember Moon anymore. We will find out his replacement soon. I assume it must be a face wrestler, so maybe Elias or somebody like that. I'd love to see James and Lashley win, but I could see Bayley and Balor going on a hot streak to win it to have a face team go over. Bayley and Balor winning the whole thing is a possibility.
There was an interview with Mahal and Fox conducted by Kayla Braxton. Fox said that they won because Mahal finally listened to what she said. Mahal said that he's going to win the Royal Rumble and then go on vacation to find some inner peace. Fox said her vacation will be to Kentucky to have some chicken. R-Truth and Carmella showed up because they are up next.
No post match comments, but here's a celebratory "Shanti" tweet.
WE DID IT!!#WWEMMCpic.twitter.com/15zJ6FT86W

— Bollywood Boyz 🇨🇦🇮🇳 (@BollywoodBoyz) November 21, 2018
The Smackdown duo of R-Truth and Carmella were up first for their battle of the winless teams on Smackdown. They did their "What's Up" routine. I don't know how many years he's been singing this song, but at least it has been tweaked a bit with Carmella adding her lines to it.
The married duo of Rusev and Lana were up next. They are also winless and are barely visible on television these days, which is a shame. Thank you Lana for stretching with your leg high up in the air. That's the highlight of the show this week. The fans greeted them with "Rusev Day" chants. R-Truth countered that with his "What's Up" routine. Rusev threw in a "Lana Day" as well.
Ravishing Rusev Day (Rusev and Lana) vs. Fabulous Truth (R-Truth and Lana)
Both teams go into this match 0-3 and the winners make the playoffs while the losers are eliminated.
The fans chanted for a "dance break" before the match even began. R-Truth and Carmella gave it to them. Rusev attacked Truth and Lana attacked Carmella from behind to start the match. That was a heelish move even though both teams are faces. Lana with two suplexes on Carmella and Carmella got an inside cradle to countered the third attempt. Lana with a running splash to the back of Carmella against the ropes followed by a headlock. Truth fired up the crowd. Carmella with a jawbreaker and Rusev pulled Truth on the apron to take him out. Lana kicked Carmella out of the ring. Rusev tagged in and tossed the weakened R-Truth into the ring. Rusev worked over Truth with punches. Lana tagged in again and whipped Carmella into the announce table at ringside. Lana yelling "Machka" is so awkward. Truth went after Rusev from behind with a punch to the back. Lana kicked Truth on the floor. Lana did her lame trash talk. Lana back in the ring and Carmella with a superkick that was really a kick to the ribs. It wasn't close to the face. It went about seven minutes.
Winners by pinfall: Fabulous Truth (R-Truth and Lana)
Analysis: *3/4 Boring match. I think it might have been the worst match of this show. The stuff with Lana and Carmella was poor while Rusev and Truth barely got to work in the ring. Carmella winning with a kick to the chest is one of the weakest finishes you're going to see. Rusev has been booked poorly for months and he looked disinterested in the entire MMC. I can't say I blame him.
The duo of R-Truth and Carmella celebrated their only win. Rusev and Lana left looking upset.
Here are the standings from the Smackdown side with Jeff Hardy replacing AJ Styles permanently on the undefeated team:
As you can see there, the playoffs will be: 1) Flair and Hardy vs. 4) Carmella and Truth, plus 2) Asuka and Miz vs. 3) Naomi and Jimmy Uso
Analysis: If it's not Flair/Hardy in the finals on the Smackdown side then it might be Asuka/Miz as the team that wins it for the second year. A heel Miz at #30 in the Rumble would be fun. I'm going with Asuka/Miz to the finals on the Smackdown side.
Here are post match comments:
As a reminder of the matches for next week, here you go:
#WWEMMC will be seeing 🔴 NEXT WEEK!@JinderMahal & @AliciaFoxy vs. ??? & @WWEEmberMoon!
AND@FinnBalor & @itsBayleyWWE vs. @fightbobby & @MickieJames! pic.twitter.com/8VsyoD2dG9

— WWE (@WWE) November 21, 2018
That's all for this week's show. It went 30 minutes on WWE Network if you don't count the ten-minute hype show.
Final Thoughts
It was a poor show. The first match was fine, but the second match was awful.
I'm glad that they announced the playoffs and showed us how it worked because WWE has done a poor job of promoting things properly in this tournament.
Thanks for reading. My contact info is below. Go Los Angeles Rams.
John Canton
Email mrjohncanton@gmail.com
Twitter @johnreport