The John Report: The WWE Raw Deal 04/29/19 Review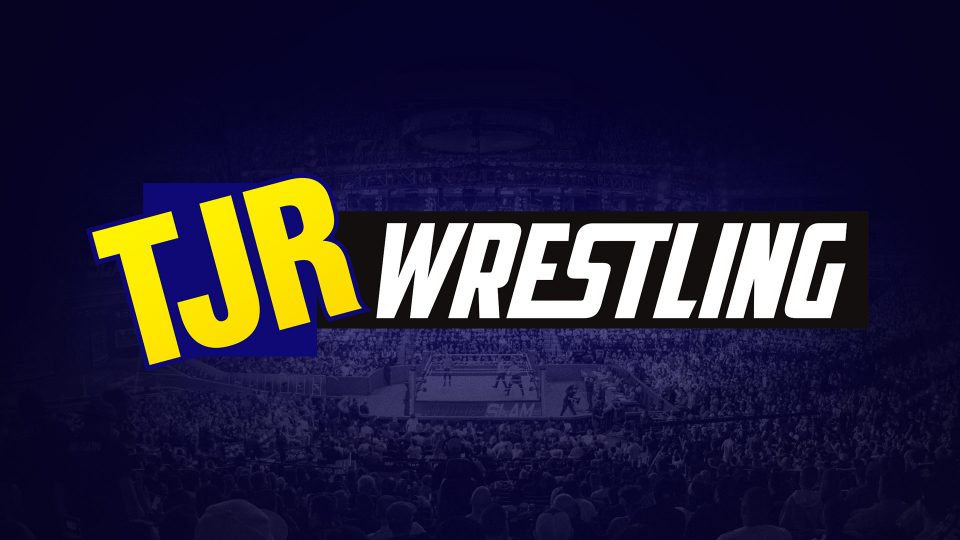 Live from Lexington, Kentucky, this is the Raw Deal for episode #1352 of Monday Night Raw. Follow me on Twitter @johnreport. Thanks to Melo Man for the banner above.
The show began with a shot of crowd making some noise and we were welcomed to the start of Raw.
Alexa Bliss made her entrance to host her "A Moment of Bliss" talk show in the ring. Coming up later on Raw is Seth Rollins and AJ Styles in a Universal Championship Contract Signing. The announcers are Michael Cole, Corey Graves and Renee Young as usual.
A Moment of Bliss Money in the Bank Announcement
Bliss welcomed us to a very special "Moment of Bliss" where she said that in less than three weeks, WWE will host the Money in the Bank event. There will be Money in the Bank ladder matches, one for the men and one for the women. The winners get a briefcase with a contract that allows them a championship match. The two briefcases were hanging above the ring.
Bliss mentioned the four men from Raw competing in this year's Money in the Bank ladder match: Braun Strowman, who made his entrance. Strowman won the MITB match last year. The next man is Ricochet. Drew McIntyre made his entrance with heel announcer Corey Graves saying that he was one of the favorites. McIntyre had a staredown with Strowman. The fourth man from Raw is…Baron Corbin. Bliss didn't want to list his accolades.
To summarize, the four men's Raw Money in the Bank Ladder Match competitors are: Braun Strowman, Ricochet, Drew McIntyre and Baron Corbin.
Analysis: I'm fine with the choices in the match. I just wish they planned stuff better. Ricochet lost to Robert Roode on Raw last week, but this is WWE, where wins and losses don't matter. Imagine if they booked shows where wins mattered? It would be nice. They should have Money in the Bank qualifying matches to earn a spot instead of just announcing it.
Corbin said he'll be a two-time MITB winner. Ricochet said that Baron could be a two-time loser while noting that Corbin failed the last time. Corbin ripped on Ricochet for being small. McIntyre said that Ricochet had a point and mentioned that Corbin blew his opportunity last week as well. Corbin said that last week wasn't fair because Styles had more time to prepare. McIntyre said that when he wins the Money in the Bank contract, the power will be in his hands. Ricochet said that he didn't come here to talk and McIntyre told him to shut up. McIntyre gave Ricochet advice saying he should stick to high flying, aerial maneuvers and leave the business talk to the grown-ups. Drew told him if he doesn't then he will drop him where he stands. Corbin said he'll grab the briefcase again. McIntyre argued with Corbin and they had a staredown.
Strowman told Drew and Baron to shut up. Strowman said that you can argue all you want about who will win at Money in the Bank, but the reality is that none of you can stop Mr. Monster in the Bank from winning (Strowman won last year too). Strowman suggested a preview of what's to come at Money in the Bank. Strowman suggested a tag team match because they're going to get these hands right now. Cole wondered if this match will be made official. Gee, I wonder. That opening segment went about ten minutes.
Analysis: It was a fine way to set up the show with the Money in the Bank competitor announcements although watching these guys standing there waiting for their chance to talk makes them look like fools. They went three big Raw guys and then Ricochet, who is the best high flyer on Raw, so he should be able to do something special in the MITB match. I don't think Strowman will win MITB again. McIntyre is going to be a popular pick to win. I'd love to see Ricochet get the big win, but I'm not sure if management wants to put him over as much as I want him to get that big push.
(Commercial)
Baron Corbin and Drew McIntyre vs. Braun Strowman and Ricochet
Corbin attacked Strowman from behind. Strowman sent Corbin out of the ring, then back in the ring and Strowman hit a clothesline to send Corbin over the top to the floor. Ricochet hit a moonsault off the ropes on Corbin on the floor. The fans were chanting for Ricochet as Ricochet hit a springboard clothesline on Corbin. McIntyre tagged in and he slowed Ricochet down with a hard chop to the chest. McIntyre stomped on Ricochet's arm. Corbin tagged in with a chinlock. Ricochet broke free with a headscissors, dropkick and a springboard attack, but Corbin decked him with a forearm leading to a break. Ricochet could have tagged out, but he decided to go for more moves.
(Commercial)
The match returned with Corbin grabbing another chinlock on Ricochet. Corbin sent Ricochet into the corner, Ricochet kicked to break free and then a dropkick missed. Corbin dumped Ricochet to the floor. Corbin hit Strowman with a forearm from behind. Strowman chased Corbin around the ring leading to McIntyre hitting a Claymore Kick on Strowman on the floor. That looked great. McIntyre tagged in as he slapped on an armbar on Ricochet. McIntyre hit a backbreaker on Ricochet while Corbin tagged back in. Ricochet fought back with a kick to the face followed by a roll through into a dropkick. Strowman was back on the apron to receive the hot tag. Strowman with two shoulder tackles on McIntyre, a corner splash, a punch to the chest and the crowd really came alive. Strowman missed a corner attack on McIntyre, so Ricochet tagged in and McIntyre stopped him with a Glasgow Kiss headbutt. Corbin tagged himself in while McIntyre wanted to do a Claymore Kick, so Drew wasn't happy about it. Ricochet avoided the backbreaker by Corbin, Strowman tagged in, McIntyre punched Corbin in the face and Strowman hit the Running Powerslam on Corbin. Ricochet tagged in and hit the 630 Splash on Corbin for the pinfall win after about 15 minutes.
Winners by pinfall: Braun Strowman and Ricochet
Analysis: **1/2 It was the same formula for every Strowman tag team match he's had as a babyface on Raw where he's the guy that gets the hot tag and his team usually wins. Ricochet was the face in peril for what felt like over ten minutes (I didn't time it), so that was a long time and if they shaved off a few minutes it might have been a better match. McIntyre turning on Corbin with the punch showed that not all heels have to get along and McIntyre was mad at Corbin about stealing the pin last week. Good win for Ricochet getting the pin, but as I mentioned earlier, they should have booked him to win last week too if they were putting him in the Money in the Bank match.
They advertised things that are still to come like Miz TV with Bobby Lashley as the guest.
The Usos made their entrance. They had microphones with them as they sang during their theme song on the way to the ring. There was a commercial.
(Commercial)
Luke Gallows and Karl Anderson made their entrance. They were on Smackdown and now they are on Raw. There was a pre-tape promo from Anderson and Gallows talking about how they are back on Raw to put everybody on notice. Anderson said they'll show everybody in the tag team division why they are bulletproof.
Analysis: This is another Superstar Shake-up move that was not originally announced two weeks ago. This was the most unorganized Superstar Shake-up ever in terms of random roster changes that were not announced properly. That is today's WWE, though. They change their minds a lot. I hope Gallows and Anderson are booked well. Meanwhile, Smackdown's once powerful tag team division has been destroyed.
The Usos (Jimmy and Jey Uso) vs. Luke Gallows and Karl Anderson
The Usos were in control early on with some quick tag team moves. Anderson sent Jimmy into the turnbuckle. Anderson with a forearm smash, but Jimmy came back with punches. Jimmy low bridged the top rope leading to Gallows bumping to the floor. Gallows came back with an uppercut to stop a dive attempt. Gallows sent Jimmy throat first into the middle ropes. Nice job of selling that by Jimmy. When Jimmy tried to get going with a running attack, Gallows dropped him with a boot to the face for two. Gallows whipped Jimmy into the barricade leading to a break.
(Commercial)
The match continued with Anderson in control of Jimmy with a running back elbow for two. Double team neckbreaker by G&A got a two count for Gallows. Graves said he can't remember the last time the Usos were dominated like this even though heels isolate faces in every tag team match. Jimmy hit a spinning enziguri on Gallows to break free a bit. Jey got the hot tag with a Samoan Drop on Anderson followed by a running hip attack for a two count. Jey missed a corner attack, hit the steel ring post (at least his hand did) and Anderson hit a spinebuster for two. This crowd didn't react to that nearfall at all. Gallows tagged in, Jimmy back in with a superkick on Anderson and Jey hit a superkick on Gallows. The Usos hit a double superkick on Gallows. Jey hit a suicide dive on Anderson on the floor and Jimmy hit an Uso Splash on Gallows for the pinfall win after 11 minutes.
Winners by pinfall: The Usos
Analysis: **3/4 It was a solid tag team match. I think doing two tag team matches back to back that went over ten minutes each is too repetitive. They followed the same formula as the match before it, so when you watch two matches in a row like that it feels repetitive. It was nice to see G&A in a featured match for the first time in a while, but I'm not surprised by the Usos winning. The right team won.
The Usos did a post match promo saying there's one team that calls themselves Top Guys referring to the Revival. They cued up a video.
There was a shot of the Usos earlier today with Jimmy saying he was over there going by the bathroom and he saw this…Dash Wilder shaving the back of Scott Dawson by the showers. The Revival guys both had towels on. The announcers laughed about it while the Usos were laughing about it. Jimmy wondered if there was a Chia Pet on his back. Jimmy yelled "did you miss a spot?" and they laughed as The Revival saw what happened.
The Revival duo of Scott Dawson and Dash Wilder showed up on the stage with microphones in hand. Wilder said that video was an invasion of privacy. Dawson said that they will be up front with the WWE Universe – they are men. He said that he's got a little bit of body hair, he's got a spring or two popping on his back and considering the size of his body, reaching his back isn't the easiest. Dawson said he asks his teammate and best friend for 20 plus years for help. Wilder said that his best friend in his life needed help, so he helped him. Jimmy asked who shaved who's back. Wilder said they are done with The Usos for now. Wilder said when they are done beating Hawkins and Ryder, they'll come for The Usos another time. The Usos welcomed them to the Uso Penitentiary. The Usos song played to end it.
Analysis: There was a report earlier in the day that The Revival were offered huge deals to re-sign with WWE at around $500,000 per year for five years and they turned it down, but there's still plenty of time for them to take it. I don't know if filming a video of Wilder shaving Dawson's back is a rib by WWE due to The Revival choosing to turn down the deal. It probably is a joke, though. I'm not sure what the reason would be to do the back-shaving segment. Perhaps it was merely WWE's way of trying to entertain us with a comedy bit like that. It wasn't that funny, but at least they tried.
Samoa Joe vs. Rey Mysterio is still to come. They showed a clip of the WrestleMania match where Joe beat Rey in one minute.
The Miz made his entrance in his ring gear for his talk show segment, so that means he'll be in a match as well.
(Commercial)
Miz TV with Bobby Lashley
The Miz welcomed us to Miz TV. He said it's good to have Miz TV back on Monday Night Raw. Miz mentioned he's still the A-Lister, the star of Miz and Mrs. and one of the most decorated stars of all-time. Miz talked about how he has been rejuvenated, he's ready for new challengers and new guests on Miz TV. Miz introduced Bobby Lashley as his guest…to no reaction.
Bobby Lashley walked out to the ring alone. Lio Rush wasn't even mentioned by the announcers. Rush has backstage heat, so it's not known if he'll be with Lashley anymore. The fans booed when Lashley sat down.
Miz told Lashley he looked great, so Lashley cut him off. Lashley referred to himself in the third person as he said that he'll only answer questions he wants to answer as Miz pointed out that Lashley now speaks in the third person. Lashley told Miz he needs to watch his tone. Miz put over Lashley being one of the most physically gifted stars in WWE history, yet there are some people that think Lashley has yet to put it all together and he may not be reaching his full potential. Lashley said he's been back in WWE for one year and he is already a two-time Intercontinental Champion. He asked Miz what he has done? That led to Miz rattling off all the titles he has won in WWE saying we would be there for a very long time and fans cheered for that. Miz said nobody is questioning his potential. Miz: "If anything, I'm an overachiever, have you seen my wife?" Well said! Miz said he did all of that without a shred of Bobby's athletic ability.
Lashley said let's talk about what Miz didn't do at WrestleMania. Lashley mentioned that Shane McMahon punched Miz's baked potato father right in the face and Miz screwed up the chance for payback. Lashley said that's why Miz's dad thinks he is worthless, so Miz punched Lashley to turn this into a fight.
Miz punched Lashley repeatedly, but Lashley managed to drive him into the turnbuckle. Miz kicked Lashley to send him out of the ring. Miz took off his jacket leading to a break and the obvious match.
Analysis: That was a solid talk show segment. Lashley delivered his lines well although I don't know if the third person thing is going to go over that well. It's not like he is The Rock or close to that in terms of promos. I guess it makes him come off as a guy with a huge ego, though. Miz did well in terms of his line of questioning and it was different from a usual Miz TV since Miz is in a face role now.
(Commercial)
The match began during the break.
Bobby Lashley vs. The Miz
Lashley was in control with a delayed vertical suplex. Miz with a boot to the face of Lashley, then the kicks against the corner and Miz hit two running knee attacks in the corner. Those running knee attacks look so weak. I'm not saying I want Miz to hurt somebody with those knees. They just don't look that impressive. Shane McMahon appeared on the stage after his music played. Miz kicked Lashley out of the ring. Miz rolled Lashley back in the ring, Shane ran to the ring, Miz got a rollup for two and a quick DDT for two. Miz hit the It Kicks to Lashley's chest, Shane was on the apron there was a picture of Miz's dad George on the video screen. Lashley capitalized with a Spear on Miz for the pinfall win at around three minutes.
Winner by pinfall: Bobby Lashley
Analysis: * It was the dreaded "dad face on the video screen" distraction for the win. It was bad. Anyway, cheap win for Lashley due to the distraction. Maybe one day a veteran wrestler in WWE won't be booked like a moron that is easily distracted.
Post match, Shane raised Lashley's hand as the winner of the match. The George Mizanin face remained on the video screen.
Shane attacked Miz with some cheap shot punches and kicks. Miz attacked with punches, so Lashley hit a huge spinebuster on Miz. Lashley left. Shane worked over Miz with punches that looked weak. Shane made Miz look at the video screen. Shane slapped on a triangle choke submission where he pulled on the arm of The Miz and Miz passed out in the hold. The crowd was booing this. Shane was given a microphone as Miz was passed out from the hold. Shane reminded Miz that he (Shane) is the best in the world. Some faint "CM Punk" chants followed that.
Analysis: That was a cheap heel attack from Shane to further the rivalry, which is fine because Miz needs to get a win to end the feud.
(Commercial)
The Viking Raiders made their entrance, so at least they have the same name for two weeks in a row. They did a pre-tape promo saying they are there to conquer Raw. They said they're the Viking Raiders and the raid has begun. Lucha House Party attacked them from behind as payback from last week. Gran Metalik and Lince Dorado hit suicide dives to take the Viking Raiders out on the floor.
The Viking Raiders (Erik and Ivar) vs. Lucha House Party's Kalisto and Gran Metalik (w/Lince Dorado)
Kalisto with a kick to the face of Ivar. Metalik with a missile dropkick to Ivar, but Ivar came back with a cartwheel into a clothesline. Kalisto tagged in and Erik hit him with a fallaway slam. Ivar with a splash on Metalik and Rowe with a kick. Erik tossed Ivar into Metalik against the turnbuckle. Erik launched Kalisto into the air leading to a powerslam from Ivar for the pinfall win after about two minutes.
Winners by pinfall: The Viking Raiders
Analysis: 1/2* It was a squash match win to put over The Viking Raiders in impressive fashion. I think the Viking Raiders will be the next tag team champions on this show.
Post match, The Viking Raiders went after Dorado too. Erik held Dorado as Ivar hit a springboard clothesline into a German Suplex to put Dorado down.
Analysis: The tag team offense from the Viking Raiders is very impressive. Allowing them to show off their moves is fine with me because it's cool to watch. They are going to look dominant for the weeks and months ahead, I'm sure.
The "Moment of Bliss" talk show part two is up next.
(Commercial)
Moment of Bliss Talk Show…Again
Alexa Bliss was seated on a chair on the stage on the "set" of her talk show. Bliss mentioned that she's there to announce the four Raw women that will be part of the Women's Money in the Bank Ladder Match on May 19th.
The first woman will be Natalya. That led to Natalya walking out onto the stage. Natalya thanked her for the introduction and she said she's never been Raw Women's Champion before, but that's what she'll be after she wins Money in the Bank. Dana Brooke was up next.
Analysis: I'm fine with Brooke getting a chance, but why not at least try to build her up on Raw? The last match Brooke won on Raw was April 2, 2018 in a tag team with Asuka! I looked it up. It's been over a year and she didn't even win the match. Brooke did win on Main Event in the last two weeks, so that's better than nothing. The problem with that is nobody really pays attention to Main Event. Anyway, I hope Dana is booked well in the match. I like her, but she'd be better as a heel.
Brooke said that she is excited for this opportunity. She said she is sick of being told to wait her turn. Dana said that Natalya gets every opportunity while Natalya claimed that everything she has gotten here, she has earned. Bliss told them to get their catty arguments off her show.
The third woman announced was Naomi with Renee claiming she was the favorite. Naomi said that her focus and goal is to become the Raw Women's Champion. Naomi said that at Money in the Bank, she's going to retrieve her contract and get all this glow. Natalya said she's been waiting for an opportunity as well. Dana chimed in. The women bickered.
Bliss said that they are worse than the men. Bliss said that not only are they interrupting the show, but there is another woman hoping that she gets to hear her name. Bliss said if they can stop fighting for the sanctity and dignity of the women's division. Bliss said that the last competitor representing Raw at Money in the Bank is…Alexa Bliss. That drew some cheers. Natalya and Brooke complained about it.
Naomi challenged Bliss to a match right now. Bliss said that she didn't want to have a match. Bliss said she's not even in the right shoes and the right gear. Naomi said she could beat Bliss with her shoes on or off. Naomi trash talked her for being a Raw Women's Champion and former Miss Money in the Bank. Bliss said that she is on.
Analysis: It's an interesting foursome in Money in the Bank. Naomi is the most athletic and should be able to do some cool stuff with the ladder. Natalya is the best technical wrestler that should help the match by being a veteran that can help the other girls. Bliss has the most star power since she is last year's winner. Brooke is the one with the most to prove, so I can see why they were chosen. I just feel like they could have built this up better. Long term planning in WWE is poor these days. It's also very lazy by the creative team to set up a match right after Money in the Bank announcements just like they did with the guys earlier in the show. I know I'm being picky, but can we get something different? A little effort would be nice.
Firefly Fun House Part Two
The second Firefly Fun House video aired with Bray Wyatt. He was on the set of his "show" talking about how he likes to paint. Bray said when you're expressing yourself, no one can truly hurt you. Bray was joined by "Rambling Rabbit" who asked him what he is painting. Bray showed him and it was a burned down house like when Randy Orton burned down the Wyatt Family compound two years ago. The creepy witch said that it's no time for games, Bray did his "Yowie Wowie" line. The witch told Bray he was a very bad boy last time. Bray looked into the camera asking if we forgave him and children clapped. There are not actual children show, but they play the sound of children. Abbey (Abigail) the Witch told him to keep it down while she gets some rest. Wyatt said that Abbey is a sociopath, so Rambling Rabbit asked if that was the word of day. Bray said that "SOCIOPATH" was the Word of the Day. Wyatt said he thinks that is all the time he has today. Wyatt told the fireflies that he'll light the way and all you have to do is let him in. Wyatt waved and that was the end of it.
Analysis: It was similar to the first Firefly Fun House segment although this time, Bray wasn't wearing any gloves. The word of the day thing reminds me of Pee Wee's Playhouse, which I watched as a kid and I guess others booking WWE watched it because that's what it reminds me of more than anything. It's hard to really dissect or predict much other than to say Wyatt's going to be a happy guy at times while he's also a sadistic heel at other times. Painting a picture of the Wyatt Family compound shows the dark side of him again. These videos will probably air for several weeks before Bray gets back in the ring. Shoutout to the sociopath's out there for being the word of the day, I guess.
The women were in the ring for a match after the break.
(Commercial)
Naomi vs. Alexa Bliss
Bliss was not in her regular wrestling gear and her shoelaces were untied. Naomi kicked Bliss in the head and sent her into the turnbuckle. Naomi with a running clothesline and a leg drop. Bliss picked up Naomi and sent her to the mat. Bliss tied her shoelaces and grabbed a headlock. Bliss blocked some Naomi kicks and knocked her down. Bliss went back to the shoelaces. Bliss choked Naomi against the ropes. Naomi came back with an inside cradle for two. Bliss slapped on another headlock. When Naomi tried to get going, Bliss sent her into the turnbuckle again. Bliss dumped Naomi out of the ring leading to Bliss tying her shoes. Naomi came back with a sunset flip followed by a jawbreaker. Naomi pulled Alexa's shoes off by accident…on purpose as in it was part of the match, but Naomi acted like she didn't mean to do it. Bliss complained to the referee about not being ready. Naomi hit the Rear View ass attack and a split legged moonsault for the pinfall win after five minutes.
Winner by pinfall: Naomi
Analysis: * That was a boring match to give Naomi a win. The shoelaces "story" was lame. I'm sure the other MITB women will have matches in the weeks leading up to the match while the announcers can say the "building momentum" phrase that WWE loves to use.
Rey Mysterio was in the locker room with his son Dominick as Charly Caruso showed up for an interview. Rey said it's not easy getting knocked down in a world of giants, but he keeps getting back up. Rey said he didn't want to let down people including his son Dominick. Rey said he's the better man and he'll prove it tonight against Samoa Joe.
Becky Lynch, the Raw and Smackdown Women's Champion, made her entrance. Big ovation for her.
(Commercial)
Let's Hear from Becky Lynch
Becky Lynch had the Raw Women's Championship around her waist and the Smackdown Women's Championship on her right shoulder. There were "Becky" chants for her. Charly Caruso was in the ring with her to conduct an interview. Caruso mentioned why Lynch is defending both titles at Money in the Bank.
Lynch said that the fans are answering that for her as they chanted "Becky Two Belts" for Lynch. Becky said there is nothing impulsive about what she is doing. Lynch said she has two options where she can protect what she has or she can fight all and she only knows how to fight. Lynch said that a year ago, nobody thought she could main event WrestleMania, but she did. Loud "Becky" chants for that. Lynch said that a month ago, Ronda Rousey was unbeaten and many people thought she was unbeatable until Becky beat her to become Becky Two Belts, so there's the chant again. Lynch said that the people know her whole career has been a longshot, but nothing she has done has been an accident. Lynch talked about how Charlotte Flair held divisions hostage, so she's not doing that even though it puts her at a disadvantage. Lynch said she didn't make history by dodging anybody, she made it by beating everybody. Good line.
Lynch said that Charlotte Flair still has pedigree and championship DNA, but The Man still has her number. Lynch said that Lacey Evans is a tremendous athlete with a great right hand, but she's making a big mistake by punching somebody that likes it. Lynch said that Lacey's beating is coming at the Money in the Bank pay-per-view. Caruso asked if what we saw last week would be a preview of what we may see at Money in the Bank.
A clip aired from last week's Raw when Lacey Evans hit Lynch with two right hand punches to the face.
Lynch said that wasn't a preview, it was a reminder. Lynch grabbed the microphone. Lynch said if she wasn't too busy currying favors, Lynch wanted to give Lacey payback and remind Lacey who she is dealing with.
Analysis: That was a very good promo from Lynch as usual. The fans are strongly behind her with no signs of slowing down.
Lacey Evans made her entrance. She was in her ring gear attire. Evans said that isn't it just like a man to like what he wants when he wants it. Evans ripped on Lynch's Irish temper and said she reminded Lynch not to let her emotions get the best of her. Evans said she is done talking. That led to a brawl at ringside.
Lynch and Evans exchanged punches, so four referees ran out there to try to break it up. The women broke free leading to more punches. There were also some producers in suits like Fit Finlay, Jamie Noble and Sonjay Dutt. The women were separated briefly, then they broke free again and attacked eachother with punches again. The fans chanted "Let Them Fight" for them. Evans was taken away while Lynch was at ringside. They face off at Money in the Bank.
Analysis: Good brawl. It was pretty basic with the referees showing up quickly to try to break it up. Other segments on the show weren't broken up at all because WWE is selective about those things during a show.
Zack Ryder and Curt Hawkins entered for a match. They're the Raw Tag Team Champions. They have a very generic theme song now.
(Commercial)
A replay aired of the brawl between Lynch and Evans at ringside.
There was a video about WWE's work with Make A Wish. A clip aired of a girl named Kaitlyn that had a wish in December 2017 to become a WWE Superstar, so she was named The Shadow. Go to Wish.org/WWE for more info on how to donate.
Zack Ryder and Curt Hawkins vs. The Revival (Scott Dawson and Dash Wilder)
Hawkins with a dropkick on Wilder. Ryder tagged in, Dawson with a blind tag, kick to the back and the heels took over. Dawson hit a belly to back suplex on Ryder. The fans chanted "shave your back" at Dawson after the segment from earlier in the night. There were quick tags from The Revival leading to Dawson slapping on a headlock on Ryder. The fans chanted "shave your back" and Cole actually said "WWE fans" instead of "WWE Universe" which is rare. I thought Cole was a robot that had to only speak in WWE language. Anyway, Wilder hit a leg drop on Ryder. There was a neckbreaker from Ryder to create some space. Dawson tagged in, he knocked Hawkins off the apron. Ryder bumped into the back of Dawson, who landed on Ryder. Ryder hooked the arms of Dawson in crucifix pin and pinned him to win the match after about four minutes.
Winners by pinfall: Zack Ryder and Curt Hawkins
Analysis: ** It was a decent tag team match with champions winning non-title, which is rare in WWE. That's the match finish they wanted to do at WrestleMania with Becky Lynch and Ronda Rousey where Ronda's shoulders weren't down the way they were supposed to be. The Revival losing clean probably has something to do with The Revival turning down new contracts although maybe it's wrong for us to read into it too much. As for Ryder and Hawkins' tag team title reign, I expect the Viking Raiders to be the champions soon.
The Miz was interviewed backstage by Sarah Schreiber. The Miz said that at Money in the Bank, he wants to face Shane McMahon in a Steel Cage match. Miz left.
Sami Zayn made his entrance with his wild dance routine and he gets some more promo time again this week.
(Commercial)
Let's Hear from Sami Zayn
Sami Zayn did a promo saying that the joy that he has been experiencing isn't because he went on lovely trips. Sami said that he did a lot of soul searching, he did some deep introspection and he learned about the human condition. Zayn said that it made him make sense of the fans. Zayn said talked about "Psychological Entitlement" which is a "general belief that one deserves more or is entitled to more than others." Zayn said it's almost not your fault, but it is. Zayn said he would try to explain it and then ripped on the crowd saying not one person in Lexington, Kentucky would understand it. Zayn said that you feel that whatever you want should be given to you. If you don't get what you want, you throw a fit and throw baby tantrums.
Zayn spoke about a soulless father asked Zayn to sign his son's action figures and the kid cried when Sami said no. It was 4am at the airport according to Sami. Zayn asked if you think it made him feel good. The fans cheered. Sami complained about the kid is entitled already at age five and Zayn said he didn't owe the kid anything. Zayn said that he doesn't owe us anything. Zayn said that three shoulder surgeries later, 17 years and many five star matches is more than enough from him. Zayn said the new relationship is he gets to decide what he can give us.
Zayn said that he has people come up to him saying that if he doesn't like WWE then he should just quit. The fans cheered that with some trying a "yes" chant, but it was not a lot of them. Zayn said that quitting WWE would be amazing, but you know what would be even more amazing? Coming out there week after week and holding the fans accountable for their actions. Zayn said calling the fans out week after week, calling them out on their act and being the critic of the critics. Zayn said that the fans have been drunk with power and nobody has stood up to them, but it's time for Sami to take the power back. That ended the promo. He did not say "go to hell" to end the promo.
Analysis: It was a fine promo from Zayn. I think the last two weeks were a bit better, but this was still entertaining to me. I enjoy his heel act. I would like to see him in matches and a feud that matters too.
It was announced via Twitter by Shane McMahon that he'll have a Steel Cage Match against The Miz at Money in the Bank.
Samoa Joe entered with the US Title in his hands for his match up next.
(Commercial)
Samoa Joe did a pre-match promo saying that Rey's son tells him that he loves him, but his actions say something different. Joe said he sees Rey's son is ashamed by how quickly Joe put Rey asleep at WrestleMania. Joe said that last week, AJ Styles used Rey to steal the Universal Title opportunity. Joe said that there will be a reckoning tonight.
Rey Mysterio entered to face Joe in this WrestleMania rematch although this time it not for the US Title.
Samoa Joe vs. Rey Mysterio
Joe dumped Mysterio out of the ring. Rey went back in before Joe could attack and Rey hit a seated senton off the apron onto Joe on the floor. Mysterio went for a sliding attack onto Joe on the floor, but Joe got his knees up to block. They went to break one minute into this.
(Commercial)
The match returned with Joe hitting a powerslam. Joe slapped on a headlock followed by a kick. Mysterio avoided a senton attack as Joe hit the mat. Rey went up top with a seated senton, kick to the leg and a moonsault attempt, but Joe caught Rey and Rey turned that into a DDT for a two count as Joe got his shoulder up. Mysterio with a kick to the face, headscissors sent Joe into the turnbuckle and Rey with a 619 to the midsection of Joe. Mysterio sent Joe into the ropes, Rey with the 619 that was blocked by Joe and Rey kicked him in the face. Mysterio attacked, but Joe blocked him with a uranage slam. Mysterio came back with a sunset flip into a pin, they were right by the ropes, but Joe didn't even reach for the ropes and Rey got the pinfall win after about seven minutes.
Winner by pinfall: Rey Mysterio
Analysis: **1/4 The match was okay with some good nearfalls in there, but I thought they could have come up with a better finish. It just didn't feel like a finishing sequence that was exciting. It's typical WWE booking to have a champion lose a non-title match in order to build to a future title match, so that's where it's likely headed.
Post match, Rey's son Dominick went on the ramp to celebrate with him. Dominick put Rey on his shoulders as Joe was fuming in the ring.
Analysis: It's possible they'll do an angle where Rey's son Dominick turns on his dad and sides with Joe. I'm not sure where it's heading, though. Dominick is a trained wrestler now.
Seth Rollins and AJ Styles have their contract signing in the main event up next.
(Commercial)
Money in the Bank Universal Championship Match Contract Signing
Michael Cole was in the ring moderating this contract signing. Were the McMahons busy? Anyway, Cole called the competitors two of the best wrestlers of this generation. The challenger AJ Styles was out first to a pretty good pop.
Seth Rollins, who WWE is trying to call the Beastslayer as another nickname for him, was out next with the Universal Championship. Rollins got a bigger ovation than Styles although neither one was that loud. There were about ten minutes left in the show as Rollins got into the ring. Rollins and Styles sat in the leather chairs that were in the ring.
Styles said that he came to Raw as if it was his choice (it was "random" although WWE doesn't even try to explain it). He said that Smackdown Live was the house that AJ Styles built for two years (it was almost three years July 2016 to April 2019) and he's proud of that. Styles said that the craziest fans are on Raw…really what's the difference? It's the same. Styles said he's always liked Seth, he's known him many years and he's a good guy, but Seth has something he wants – the Universal Championship. Styles said that if you want something bad enough you'll do some unexpected things to get it. Styles said that winners find a way and Rollins is a winner because he's the Universal Champion. Styles said he's known Rollins for many years. Styles talked about how it's been said many times that Rollins will be the new AJ Styles…since Seth is stronger, faster and younger. Styles said that Seth will never be the Phenomenal AJ Styles.
Rollins said that there is only one AJ Styles and he said he never wanted to be the next AJ Styles. Seth said he wanted to be the first Seth Freakin' Rollins. The crowd cheered. Seth said he appreciated the compliment, the enthusiasm while pointing out the ropes are red, there's Michael Cole and this is not Smackdown Live – it's Monday Night Rollins. Seth said that he respected what AJ did on Smackdown, but he'll have to be better than phenomenal if he wants to take the title from Rollins at Money in the Bank.
Styles said that Rollins was obsessed with showing he was a workhorse and a thoroughbred. Styles asked Rollins how is he holding up? There were "Burn it Down" chants. Styles noted that Seth's little team, his little brotherhood (The Shield) isn't there to keep him going and hold him up. Styles said that Rollins went through hell at WrestleMania, but the problem is AJ doesn't think he has much left. Styles claimed he was ready to go right now. Styles mentioned his "Never Rest, Never Rust" shirt. Styles said he'll be that bulldog nipping at his heels and at Money in the Bank, he'll sink his teeth in until he is standing over Rollins as the new Universal Champion. Styles signed the contract.
Rollins said that Styles likes to build things up, but Rollins likes to burn it down. Rollins said that he did something that Styles has never done – he beat Brock Lesnar and that's why Rollins is there holding this while Styles is trying to take it away from him. Rollins noted he was at his best at WrestleMania and he'll be at his best at Money in the Bank when he beats Styles. Rollins signed the contract.
Styles grabbed the Universal Title that Rollins put on the table. Styles handed him the title and extended his hand for a shake, but Rollins held up the title in the air instead. Styles looked like he was going to leave, but he attacked Rollins with punches. Rollins came back with punches and a kick that sent Styles to the floor. Rollins hit a suicide dive to knock down Styles. Rollins went back in the ring. Styles hit Rollins with a forearm to send him near the table. Styles up top and he hit a Phenomenal Forearm leading to both guys going through the table in the ring. It looked like Rollins jumped a bit to catch Styles to protect him, which is nice. Styles stood over a fallen Rollins to end the show.
Analysis: It was a solid contract signing segment. It's hard to get too excited about stuff like that because we've seen them happen so many times before. Plus, it's face vs. face, so it's not as interesting as when there's a heel in there and there's more intensity in the rivalry. The words they said were fine, but it was nothing that really blew me away. As for the brawl, it was quick with only a few moves. They set up the final Phenomenal Forearm well and timed it perfectly since there was less than one minute left when it happened. I'm not a huge fan of ending Raw with a contract signing, but at least there was the cool ending with the table bump because that's always going to pop a crowd. End on a high note. That's the way to do it.
I don't think AJ's actions were heelish at all. I think he was a bit more aggressive to add some intensity to the match because two babyfaces in a match can be boring sometimes.
Three Stars of the Show
AJ Styles
Becky Lynch
The Miz
The Scoreboard
5 out of 10
Last week: 6.5
2019 Average: 5.62 (Smackdown is 7.03)
Last 5 Weeks: 6.5, 6.5, 6.5, 5.5, 5
2019 High: 7.5 (January 14)
2019 Low: 4 (February 11)
Final Thoughts
This week's Raw gets a 5 out of 10.
It felt like an average edition of Raw. They had two solid tag team matches in the first hour that felt like copies of eachother and then everything else after that, in terms of matches, were not that interesting. The longest match in the last two hours was seven minutes with a commercial. You can't find time for longer matches in a three-hour show? Come on WWE, you can be better than that. The promos were fine with the Lynch/Evans brawl doing a good job of building to their match. There was nothing on Raw that was that interesting or "must see" to me.
The main event contract signing did get me more excited about Rollins/Styles at Money in the Bank, so it was effective in that sense. I just wish there was better in-ring action on this show. The talent is there. The booking just wasn't that interesting this week.
The next WWE pay-per-view is Money in the Bank on May 19 in Hartford, CT. Here's what we know so far.
Universal Championship: Seth Rollins (c) vs. AJ Styles
Smackdown Women's Championship: Becky Lynch (c) vs. Charlotte Flair
Roman Reigns vs. Elias
Raw Women's Championship: Becky Lynch (c) vs. Lacey Evans
Steel Cage Match: Shane McMahon vs. The Miz
Men's Money in the Bank Ladder Match: Baron Corbin, Braun Strowman, Drew McIntyre, Ricochet and 4 Smackdown superstars.
Women's Money in the Bank Ladder Match: Alexa Bliss, Natalya, Naomi, Dana Brook and 4 Smackdown superstars.
—
You can contact me using any of the methods below. See ya next time for the Smackdown review. Go Toronto Raptors and Toronto Blue Jays. Thanks for reading.
John Canton
Email: mrjohncanton@gmail.com
Twitter: @johnreport
Personal Facebook and TJRWrestling on Facebook