The John Report: The WWE Raw Deal 03/25/19 Review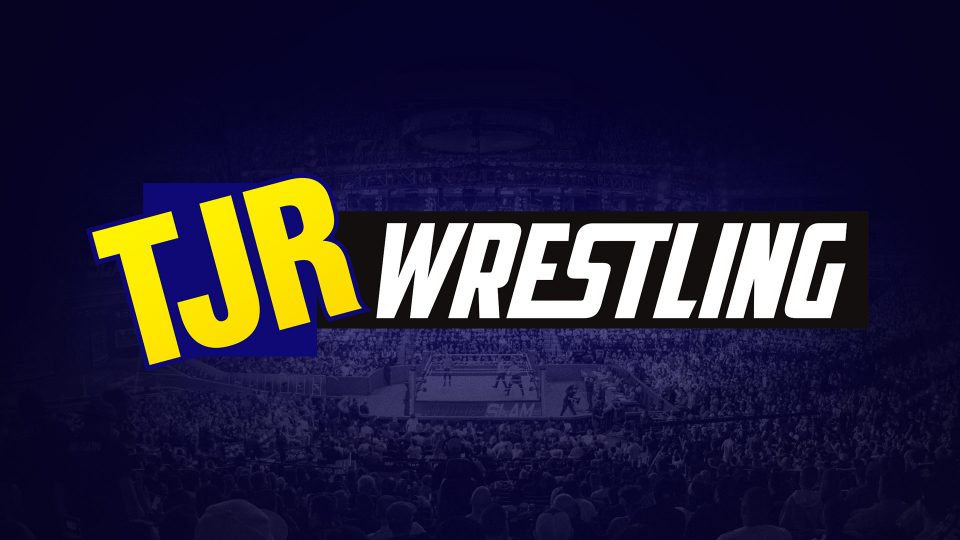 Welcome to the WWE Raw Deal review on TJRWrestling for March 25, 2019. We are less than two weeks away from WrestleMania. Most of the WrestleMania card is known, but there are still some matches that need to be added.
Here's what WWE has advertised for Raw this week: Roman Reigns will answer the WrestleMania challenge of Drew McIntyre and Kurt Angle will face Smackdown's Samoa Joe, who is a familiar rival. The WrestleMania main event trio Ronda Rousey, Becky Lynch and Charlotte Flair will face the Riott Squad trio of Ruby Riott, Liv Morgan and Sarah Logan in a "Beat the Clock" challenge. Also, Finn Balor has to win a 1 on 2 Handicap Match against Bobby Lashley and Jinder Mahal (he replaced Lio Rush) to earn an Intercontinental Title match against Lashley at WrestleMania.
Live from Boston, Massachusetts, this is the Raw Deal for episode #1347 of Monday Night Raw. Follow me on Twitter @johnreport. If you want to support us at TJRWrestling, here's a Donate Link for our Paypal to contribute in some way to help us grow the site. Thanks to Melo Man for the banner above.
The show began with a shot of the live crowd followed by the announcers mentioning the news that the Raw Women's Championship match will headline WrestleMania as the main event. They also showed media outlets covering the story. None of them are TJRWrestling, so I'm not putting them over. I'm shooting now, brother!
Ronda Rousey entered for the first match in a Beat The Clock challenge. Rousey had an angry look on her face like usual since she's a heel and because she probably knows Beat the Clock is pointless in this scenario.
Rousey stood in the ring with the Raw Women's Championship on her shoulder as the fans chanted "We Want Becky" at her. Rousey said that for the first time ever, women will be in the main event at WrestleMania for the Raw Women's Champions with Ronda facing Charlotte and Becky. Rousey said "you're welcome" and dropped the microphone. The fans booed. Rousey picked the microphone back up saying that she's going to tap out Charlotte and Becky at the same time at WrestleMania with Rousey claiming that's all she had to say. She picked up the microphone again. Rousey said she didn't know what a Beat the Clock challenge is, but let's get it started.
Analysis: A quick promo from Rousey. Mocking the Beat the Clock gimmick was funny.
The Beat the Clock challenge was announced as something where the winner will try to beat the clock. The winner will be the victor of the challenge.
Analysis: Normally the "Beat the Clock" challenge has a point to it like determining a contender to a title or something like that, but in this case, it's all about who has the fastest time. There's no point to it really. It's lame and a poor effort by WWE's creative team.
The Riott Squad trio entered to boos.
Becky Lynch was up next to huge cheers from the crowd. Plain black shirt for Lynch is a surprise instead of wearing "The Man" shirt. Becky sucked up to the crowd saying it was good to be in Boston. Lynch talked about how nobody seemed to give a damn about Rousey until "The Man" came around. Lynch said that she saved Rousey's title run, she made her better and that's why they are the main event of WrestleMania. Lynch said that this ends at WrestleMania with Ronda's title in Becky's hands and Ronda's skull beneath Becky's foot.
Charlotte Flair made her entrance to boos from the crowd. Flair said that they are the main event not because of Becky's last six months, not what Ronda's done in the last year, but what Charlotte has done in the last seven years. Flair said that's why she was handpicked to be in the main event of WrestleMania.
Beat The Clock: Ronda Rousey vs. Sarah Logan
Logan started the match by running away from Rousey as a clock counted up. Logan managed to kick Rousey in the ribs and then she whipped Logan into the middle ropes. Logan slapped on a submission on Rousey's legs. Rousey tied up Logan's arm against the ropes, she hit a forearm to the face and then Rousey slapped on an armbar leading to Logan tapping out at 1:25.
Winner by submission: Ronda Rousey
Analysis: * Easy win for Rousey as expected. It's not like anybody expected Logan to win.
Beat The Clock: Charlotte Flair vs. Ruby Riott
Flair missed a kick and bumped to the floor. Back in the ring, Flair came back with a neckbreaker. When Flair tried a Natural Selection, Riott avoided it and Riott sent Flair face first into the mat. Riott went for a Riott Kick, Flair managed to block it and Flair slapped on the Figure Eight submission with a few minutes left in the clock. Riott didn't tap out with time left, so Flair was unable to beat Rousey's time.
Match Result: Failed to Beat the Clock
Analysis: 1/2* Rushing through these matches isn't helping anybody.
Before the next match began, Flair kicked Lynch in the face to knock her down.
Beat The Clock: Becky Lynch vs. Liv Morgan
Morgan kicked Lynch down and then slapped on a chinlock. Lynch came back with forearms, a clothesline and jumping side kick. Lynch went for the Dis-Arm-Her submission, but Morgan sent her into the turnbuckle. Morgan went for her jumping knee attack to the face, Lynch counter with a roll through and pinfall win at 1:18 to Beat the Clock.
Winner by pinfall: Becky Lynch at 1:18
Analysis: * It was lame for Morgan to slap on a chinlock in a match so short. Credit to Corey Graves for mentioning that too. Anyway, Lynch got the win to build momentum and there's not much to it.
After the Beat the Clock was over, the three women stared at the WrestleMania while Rousey and Lynch exchanged in trash talk from a distance.
Analysis: There was really no point to this. I like the women in the triple threat at WrestleMania, but what's the point of Beat the Clock in this instance? It's just a way to say that Lynch was "building momentum." Normally Beat the Clock is used to determine a number one contender for a title or something like that. In this case, it didn't feel like there was a point at all. It was a way to kill 15 minutes while staring and pointing at the WrestleMania sign a lot. Longer promos and a brawl would have been more effective than this.
Finn Balor was shown backstage because he is in action up next.
(Commercial)
Finn Balor made his entrance for a 1 on 2 Handicap Match. The announce team of Michael Cole, Renee Young and Corey Graves talked about this wondering if Balor had a chance to win this.
Bobby Lashley entered on the stage with Lio Rush by himself. Rush told Balor he should have quit and left the game like Rob Gronkowski, which drew boos in Boston since Gronk paid for the New England Patriots from the area. Rush said he's not medically cleared to compete, so Lashley will team with this man…Jinder Mahal. The announcers freaked out about Mahal being this huge threat even though he loses nearly every match.
Analysis: The deck is stacked against Balor again. They keep booking him like this to build sympathy for Finn against bigger opponents.
Bobby Lashley and Jinder Mahal (w/Lio Rush, Samir Singh and Sunil Singh) vs. Finn Balor
Lashley sent Balor to the apron, so Balor was distracted by the guys on the floor. Lashley capitalized on that with a punch to the face leading to Balor bumping to the floor one minute into the match.
(Commercial)
The match continued with Balor getting some offense against Lashley, so Mahal tagged in and Balor hit him with a dropkick. Balor with a forearm to Mahal that knocked Lashley off the apron. Balor elbow drop to Mahal's chest, double foot stomp to Lashley, clothesline to Mahal out of the ring and the Singhs grabbed Balor's fat. Balor sent Mahal out of the ring and Balor hit a somersault dive over the top to take out the heels on the floor. Balor up top and he hit a Coup de Grace on Mahal for the pinfall win after about six minutes. The crowd popped for the finish.
Winner by pinfall: Finn Balor
Analysis: *1/2 There was good action with Balor on offense. Lashley was barely involved in the match while Balor easily beat Mahal. We only saw about three minutes due to the commercial. Why not time it better so you show the whole match if it's only six minutes? WWE could be better with that.
The win by Balor means he gets to challenge Lashley for the Intercontinental Title at WrestleMania.
Post match, Lashley was angry about what happened. Lashley beat up both Singh Brothers and hit a Spear on Mahal. Lashley's music played even though his team lost the match. The announcers tried to push the idea that Lashley was angry and dangerous even though he was just on a losing team in a handicap match.
Analysis: The expectation is that Balor will be in "Demon Balor" gear for the match because WWE released WrestleMania advertising with Balor in his demon look. I expect Balor to win back the title at WrestleMania.
There was a shot of Elias in Times Square in New York City. He said he's going to give the greatest performance that this city or the world has ever seen when he headlines WrestleMania. He claimed that everybody was lining up to walk with Elias. Some guy showed up while Elias was trying to play and Elias stopped him. Elias told him to go sing in the subway because he has to focus on WrestleMania.
Analysis: This bored me. WrestleMania is in New Jersey, not New York City, but WWE always promotes it as NYC. Close enough, I guess, plus the football teams that use the stadium in NJ are called NY. Some NJ people don't like it, though.
Aleister Black entered for a tag team match.
(Commercial)
Ricochet was up next to a big pop. The Revival got a full televised entrance, which is rare for them.
Aleister Black and Ricochet attacked The Revival before the bell as revenge for The Revival attacking them on the stage last week.
The Revival (Scott Dawson and Dash Wilder) vs. Aleister Black and Ricochet
This is not for the Raw Tag Team Titles.
The heels took control early with Dawson grounding Black with an armbar. Ricochet tagged in with a sliding dropkick on Dawson. Ricochet with a back body drop on Wilder to the floor. Black teased a dive and ended up hitting a moonsault back into the ring. Ricochet with a moonsault off the apron on Wilder and Black with double knees to Dawson leading to a break.
(Commercial)
The match returned with the heels in control as Dawson worked over Ricochet with a headlock. Dawson with a body slam on Ricochet. Wilder tagged in, Ricochet tried to fight out of the corner and Dawson hit a suplex on Ricochet. Ricochet broke free with a kick to Dawson's chest followed by a neckbreaker on Wilder, who was the legal man. Black got the hot tag against Dawson, two running elbows, a spin kick to the legs, a running kick and Black hit a moonsault press onto both heels. Black with a back elbow and a kick to the back of the head for a two count. Wilder pulled Ricochet off the apron, Dawson got a rollup and a DDT for two as Ricochet broke up the pin. Ricochet with a blind tag, Black hit a Black Mass kick on both Revival guys and Ricochet went up top to connect with the 630 Splash on Wilder for the pinfall win after 10 minutes.
Winners by pinfall: Aleister Black and Ricochet
Analysis: *** Good match between two great teams that know what they are doing out there. The finish was booked well with Black hitting the Black Mass kick and Ricochet hitting the 630 Splash to win. What bothers me is champions lose about 80% of the time in WWE (maybe more than that) and it gets tiresome any time we see a non-title match like this because you know The Revival are not going to win. It's lazy booking. WWE should utilize other methods to set up title shots.
After the match, The Revival made the announcer Mike Rome say that they are still the champions. Ricochet and Black left as the victors.
Analysis: The question is whether it's a 2 on 2 Raw Tag Team Title match or if more teams will be involved.
Still to come: Triple H will be there to address Batista.
Drew McIntyre entered looking for an answer from Roman Reigns and that's up next.
This week on Smackdown: What is next for Kofi Kingston and how will New Day respond? Find out on Tuesday.
(Commercial)
Let's Hear from Drew McIntyre…and Roman Reigns?
Drew said he didn't care if the fans didn't like him. McIntyre said that he had a clip while noting that he could have finished Roman any time he wanted to do it. McIntyre said that the eyes never lie and neither does McIntyre.
The clip aired from two weeks ago on Raw when McIntyre brutally attacked Reigns around ringside. Reigns sold it like he was concussed and he was off last week. They aired the clip from McIntyre last week when he challenged Reigns to a match at WrestleMania.
McIntyre suggested that Reigns just say no to his challenge. McIntyre bragged about taking out Dean Ambrose and last week he beat Seth Rollins (due to a Brock Lesnar distraction). McIntyre said he knows that Reigns will never turn down a challenge. McIntyre said he's going to appeal to "Joe" the father, the man, the husband and suggested that he has put his family through enough. McIntyre told Reigns to think about his children, who had to watch daddy fight for his life already. McIntyre asked if Reigns wants to put his kids through that one more time at WrestleMania when Roman knows he is going to lose. That led to "Roman" chants. McIntyre said that's why he is out there, he'll stand there all night and here comes Reigns.
Roman Reigns entered to a pretty good pop from the crowd. Reigns walked down to the ring and stood across McIntyre in the ring.
Reigns: "Roman accepts your challenge." Reigns said that what he's about to say next isn't coming from Roman. Reigns told McIntyre to never run his mouth about his wife and kids, so Reigns punched him in the mouth.
Reigns attacked McIntyre with punches. Reigns whipped McIntyre shoulder first into the ring post and then he tossed McIntyre into the barricade. When they went back in the ring, McIntyre hit a low blow uppercut punch to the groin. McIntyre set up in the corner, Reigns slowly got back up and McIntyre connected with the Claymore Kick to lay out Reigns again. McIntyre left standing tall while Reigns was down in the ring again.
Analysis: Good segment. I liked Drew's promo a lot as he continues to show a lot of confidence. Reigns was right to get in his face and defend his family's honor. The brawl was well done with Reigns getting in some revenge, but I like the idea of McIntyre in control again. He needs it more than Reigns does. Use Reigns to make McIntyre a bigger star. I like that idea. Reigns winning makes sense, but some heel wins are needed too.
Still to come: Kurt Angle vs. Samoa Joe. Seth Rollins is also there.
(Commercial)
There was a commercial for Shane McMahon vs. The Miz at WrestleMania.
Drew McIntyre was shown backstage. Dean Ambrose walked up to McIntyre said he didn't feel exterminated. Ambrose challenged him to a Last Man Standing match. McIntyre said that he doesn't know how Ambrose is standing right now and added that Ambrose won't be standing after tonight.
Analysis: There's the main event for later on Raw.
Sasha Banks (w/Bayley) vs. Natalya (w/Beth Phoenix)
Banks and Natalya exchanged chops to start the match. Natalya blocked a kick, took down Banks and slapped on a surfboard submission. Banks powered out of it and hit a running double knee attack for two. Natalya went for a slam, Banks slipped out of that, Natalya countered that into a Sharpshooter attempt, but Banks kicked Natalya out of the ring. They battled on the floor with Banks hitting a headscissors and a knee to the face against the barricade.
(Commercial)
Natalya had Banks in a backbreaker across her shoulders. Banks managed to get out of that, Natalya tripped up Banks and tried her step on the back into the ropes, but Banks countered with a Bank Statement submission. That was a cool spot. Natalya fought back with the Sharpshooter submission. Banks was selling the move, she nearly tapped out and Banks sent Natalya into the turnbuckle. Nia Jax showed up at ringside to take out Bayley. Tamina was there too and that led to a DQ finish. The match went about seven minutes.
Match Result: No Contest
Analysis: **1/2 It was a solid match from two of the better women on Raw. Some of the recent Raw matches were so short, but they got a bit more time for this one. I didn't expect a clean finish. It was obvious the heels Jax and Tamina would show up for the cheap attack. The booking is very predictable on this show so far.
Post match, Beth Phoenix went into the ring to save Natalya and Beth cleaned house. Beth dumped Jax out of the ring. Beth picked up Tamina and hit the Glam Slam on her. Phoenix stepped on one of the Tag Team Title straps leading to a staredown with Banks/Bayley to tease a future match. Fans chanted "you still got it" at Beth.
Analysis: This was about showing that Beth is ready to go at WrestleMania. She looked great. The WrestleMania match was later announced as Banks/Bayley vs. Jax/Tamina vs. Beth/Natalya vs. Royce/Kay from Smackdown.
The video aired about the next WWE Hall of Famers: The Hart Foundation duo of Bret "Hitman" Hart and Jim "The Anvil" Neidhart. They were two-time WWF Tag Team Champions.
Analysis: They are one of my favorite tag teams in wrestling history and one of the best teams in WWE history. The great thing about them is they had a successful run as heels when they were really making a name for themselves. Later, they became the most popular team in the company. They were together from about 1985 to 1991, so it was a pretty good run before Bret got the big singles push. This is Bret's second Hall of Fame induction since he was inducted as a solo act in 2006. I wish Jim was still alive to be there, but I know Bret, Natalya and their family will deliver a great tribute to the Anvil.
After the video aired, they showed Natalya and Beth in the ring with Natalya crying because her dad Jim Neidhart died last August. The crowd gave them a big ovation.
Kurt Angle was interviewed backstage by Charly Caruso. Angle said that he was honored to compete against Chad Gable and Apollo Crews while adding he's ready for Samoa Joe here and Baron Corbin at WrestleMania. Angle said it's his last match in Boston, which drew a cheap pop. Corbin showed up to talk shit to Angle saying that the fans are thinking Angle should have retired ten years ago. Corbin said that after WrestleMania, the headlines will read that an Olympic gold medallist disgraced himself against Baron Corbin. Angle said, "screw you" and left.
Analysis: Nice intensity from Angle. He also has a lot of integrity and intelligence. I may have heard that a few times in the last twenty years.
The lovely Alexa Bliss made her entrance for her "A Moment of Bliss" segment in the ring.
(Commercial)
There was a shot of Sasha Banks and Bayley walking backstage with their titles. Charly Caruso tried to talk to them. Banks said that they will take them all on at WrestleMania, which likely means that four-way match is official.
A Moment of Bliss Hosted by Alexa Bliss
Bliss complimented herself for the women's match headlining WrestleMania. Bliss talked about the moment of hosting WrestleMania is in jeopardy a bit because of the issues between her guests.
A clip aired from three weeks ago when Braun Strowman picked up SNL's Colin Jost against a wall. Two weeks ago, Jost got Strowman a car, so Strowman destroyed the car.
Braun Strowman made his entrance to a good ovation. Braun sat in the chair in the ring beside Bliss. Bliss mentioned Strowman flipping an ambulance with Roman Reigns in it, he brought down the Raw set onto Brock Lesnar and he completely destroyed Mr. McMahon's limousine. Braun said he did all those things. Bliss wondered what would happen if Michael Che and Colin Jost were to get those hands. Strowman said that the only thing he thought about when Jost got him a car was smashing his pasty face. Bliss thanked Braun for sharing his feelings. Bliss introduced the SNL guys via satellite.
Colin Jost and Michael Che appeared on the SNL set via satellite. The fans booed them. Jost said Braun was looking well. Jost said that last time they were on Raw in Philly, he made a dumb mistake and he put on a Mets hat. Jost put on a Yankees hat, which drew big boos from the Boston fans. Che said that as a lifelong WWE fans and a Braun fan, he respects the hell out of him. Che said that Braun is the one that jacked up Colin and he said Colin is a good guy. Colin said that when he put in his Twitter bio that he wanted to be a mentor to him, Jost said that he went to Harvard and he said his parents paid millions to be on the women's cross country team. Good joke. Jost said that he can teach Braun to chew food or do his taxes. Jost said Braun is probably 5'11" and 180 pounds. That was bad comedy. Che said they want to make it right. The fans chanted "Yankees suck" as Jost wondered if Braun has considered therapy. Jost said that Braun should pay him back for the car he destroyed plus interest and get him an autograph from his favorite wrestler Brock Lesnar. Jost said maybe they shouldn't go to WrestleMania.
Strowman said that Che went to Instagram saying somebody had to take care of this. Strowman said he's going to physically take care of this. Strowman told Colin to enter the Andre the Giant Battle Royal at WrestleMania to make this right. Strowman said that if not, he will take care of the two of them backstage. Jost didn't want to be in and Che said that Colin is in. Che said he'll be the sole correspondent and Jost said that Che is in too. Braun asked Alexa to make it official. Bliss said she can't sacrifice two comedians for Braun's blood lust, then she laughed and then she officially announced Colin Jost and Michael Che will be in the battle royal at WrestleMania. Strowman threatened them and said "Get These Hands" to end it.
Analysis: Yawn. That went way too long. I don't care about this stuff at all. The SNL guys really aren't funny, and I feel like this is a waste of Strowman, who should be in a much bigger match at WrestleMania. I'm sure there will be some "comedy" bits in the battle royal with the SNL guys, but it's probably going to be bad too. I don't like battle royals that much to begin with. This will make it worse.
Elias was shown standing outside of Madison Square Garden talking about how he has sold out that building. Elias had a cup in his hands, so somebody put a quarter in it.
Analysis: That was worse than the first segment he was in.
Baron Corbin entered for a match.
There was a Snickers commercial featuring WWE stars Bobby Roode and Chad Gable letting us know You're Not "Glorious" When You're Hungry. Have a Snickers, pal.
(Commercial)
Baron Corbin vs. Apollo Crews
This is a rematch from last week when Crews beat Corbin. Crews hit a dropkick that knocked Corbin out of the ring. Crews hit a dive onto Corbin on the floor. Corbin picked up Crews and launched him into the ring post. Corbin whipped Crews into the barricade. Back in the ring, Corbin put Crews on his shoulders and slammed him down for a two count. Crews came back with a kick to the face, Corbin missed a shoulder attack, so he hit the ring post and Crews hit a jumping kick to the head. Crews up top and he hit a Frog Splash for a two count. Corbin whipped Crews into the ropes and hit the End of Days for the pinfall win after three minutes.
Winner by pinfall: Baron Corbin
Analysis: * A quick win to put over Corbin going into his WrestleMania match with Kurt Angle. Crews has nothing going on as usual.
Post match, Corbin hit Crews with his End of Days finisher again. Corbin left looking proud of himself.
Seth Rollins is up next.
(Commercial)
It was announced that Becky Lynch, Ronda Rousey and Charlotte Flair will be on ESPN on Tuesday morning.
Replays aired from the meaningless Beat the Clock challenge to start the show with Lynch getting the fastest time of the three women. What did the winner get? Nothing. It felt pointless.
Next week on Raw: Becky Lynch, Charlotte Flair and Ronda Rousey vs. The Riott Squad. Poor Riott Squad.
Let's Hear from Seth Rollins
Seth Rollins made his entrance in his "Beastslayer" t-shirt and he got a pretty good pop from the crowd. He challenges Brock Lesnar for the Universal Championship at WrestleMania.
Rollins said that he's going to cut right from the chase. Rollins said they are not from the same cloth and the two roads they are taking could not be any different. Rollins said it's either going to be him or Lesnar that can define the future of this business. Rollins talked about how he wants that weight, he wants to carry that burden and he wants to be a champion that inspired people. Rollins spoke about champions like Shawn Michaels, Bret Hart, Ric Flair, Triple H and even John Cena inspires people. Rollins said that Lesnar does not inspire people. Rollins said that this was the biggest match of his entire career.
Rollins said that up until recently he realized how important is to all of us. Rollins spoke about meeting fans at an autograph signing yesterday where everybody said the same thing before they left the table. Rollins said the fans told him to "please beat Brock Lesnar at WrestleMania." Rollins said that he'll do everything he can to make sure Lesnar doesn't leave WrestleMania as the Universal Champion. Rollins said that he has to beat Lesnar and he can't let Lesnar be the champion that defines the future of this industry. Rollins said that in 13 days he'll get into the ring with that bully. Rollins spoke about how with an army behind him, he is unstoppable, they will march the gates of Suplex City and they will burn it down…here comes Paul Heyman.
Paul Heyman appeared on the stage letting us know his name just like he always does. Heyman said "thank you" to Rollins for letting Heyman know that the match at WrestleMania match is now a Handicap Match. Heyman said that it's Undisputed Champion Brock Lesnar against Seth Rollins and the entire WWE Universe. Heyman said he liked the odds because he told Rollins his chances of winning are zero.
Heyman wondered what was next, does Seth need our thoughts and prayers? Heyman mocked people needing thoughts and prayers for dogs and uncles. Heyman talked about what Lesnar is going to do to Rollins, so Seth will need our thoughts and prayers. There was a shot of a kid in the crowd mocking the Heyman promo. That will make a good GIF.
Heyman said that Rollins has no thought or prayer on how to beat Lesnar. Heyman said that when Lesnar wins at WrestleMania, Heyman wants Seth to take it personally when he and the WWE Universe loses at WrestleMania. Heyman tossed his microphone down.
Rollins left the ring and he quickly walked up the ramp where Heyman tumbled to the ground. Heyman: "I hope you win!" Heyman pleaded with Rollins, so Rollins laughed at him. Rollins said he's not asking for thoughts and prayers. He said he's there to answer them. Rollins said that "WE" are going to WrestleMania, WE will beat Lesnar for the Universal Title, WE will march into Suplex and WE will…(crowd)…"Burn it Down."
Analysis: It was a solid promo from Rollins to remind us that he's there to represent the fans against Lesnar at WrestleMania. Rollins is a very likable due to his exciting in-ring style and willingness to put his body on the line to put on a show, so it's easy to like a guy like that. Heyman did his usual spiel about a Lesnar opponent not being able to beat Brock. The ending was clever with Rollins intimidating Heyman and then having the crowd join in.
Here's the kid reacting to the Heyman promo. The best part of the show.
https://twitter.com/tde_wrestling/status/1110363359759732736
Kurt Angle made his entrance and pointed at Heyman in a mocking way as the fans chanted "You Suck" as usual for Kurt's entrance.
(Commercial)
Samoa Joe, who is from Smackdown, entered with the US Title on his shoulder. Joe said he forgot Kurt's bouquet of flowers. Joe said even though they have a lot of memories together, he's not a forgiving person. Joe insulted the fans and said he gives Angle a different gift. Joe said he's got a gift for Angle because he's going to put him to sleep one last time.
Analysis: They had a great rivalry in TNA Impact Wrestling over a decade ago. This is their first match in WWE. If you want WWE to explain why a Smackdown guy is wrestling on Raw, it's not going to happen. They could have just said Angle requested it, but the announcers didn't say anything like that.
Kurt Angle vs. Samoa Joe
Joe started with headbutt followed by a suplex where it looked a bit sloppy. Angle tried a German Suplex, Joe with a snapmare and a kick to the back. Joe dumped Angle out of the ring. Joe hit a running suicide dive that ended with a forearm to the face. Both guys were down as the show went to break there.
(Commercial)
Back from break, Angle fought out of a chinlock with elbows to the chest, but when Angle ran the ropes, Joe knocked him down with an elbow to the face. Joe continued to work over Angle with punches. Angle managed to come back with two German Suplexes on Samoa Joe. Angle managed to hit a third German Suplex leading to a two count. Joe hit an inverted atomic drop, kick to the face and a senton splash got a two count. Joe charged at Angle in the corner, Angle moved, Joe hit the corner and Angle hit an Angle Slam for two. Angle wanted an Ankle Lock, Joe kicked out of it and Joe hit a powerslam for two. Joe teased a Muscle Buster off the ropes, Angle kicked him away and Angle hit a missile dropkick off the middle ropes. Angle rarely did that in his career. They had an exchange of holds, Joe managed to slap on the Coquina Clutch submission, but Angle wouldn't give up. Angle managed to counter the hold and he was on top of Joe for the pinfall win after about nine minutes.
Winner by pinfall: Kurt Angle
Analysis: **1/2 It was just okay. Angle looks like a slow-motion version of what he used to be, which isn't a surprise when he's 50 years old with really bad knees. There were a few moments there that looked sloppy with Angle failing to bump as well normal, but they managed to get through it. The German Suplexes and Angle Slam looked good. Joe was on offense for most of the match and played his role perfectly. The finish showed that Angle was still able to outsmart his former rival. Another champion lost non-title on this show. It's a common theme in WWE. This time, it's not going to lead a future title shot. It was just way to continue to give Angle some positive momentum heading into WrestleMania.
Angle celebrated the win as the fans gave him a nice ovation. Angle faces AJ Styles on Smackdown this week.
Dean Ambrose was shown getting ready for his match backstage.
Triple H entered for a promo after the break.
(Commercial)
There was a video package about Big Show on the set of a show called Happy.
Let's Hear from Triple H
Triple H was in a leather jacket and jeans. Hunter thanked the fans for the standing ovation during the commercial break.
Triple H spoke about how great it was for Rousey, Lynch and Flair to be in the main event of WrestleMania. Hunter talked about how the main event spot wasn't given, it was earned. The fans gave them a nice ovation.
Hunter pulled out a letter from his jacket saying it was from Batista's lawyer. He had trouble getting it out, so he said he's "jobbing to the jacket." Hunter said that there's a stipulation in the letter about their WrestleMania match. Hunter spoke about their history together with Hunter speaking about Evolution, then noting that Batista won 6 World Titles and Batista quit the first time because he couldn't beat John Cena. Hunter told a story about Batista's manager wanting to move WrestleMania to fit Dave's Guardian of the Galaxy schedule.
Hunter read the Batista letter saying "give me want I want" and then doing a parody singing the Spice Girls song "Wannabe" from 20 years ago. Hunter said that what Batista wants is for Hunter to put his career on the line at WrestleMania. Hunter noted that Batista beat up Ric Flair on his 70th birthday.
Hunter said that he's not going to let Batista quit this time. Hunter talked about how he's not obsessed with Batista, but Hunter said he doesn't give a crap about him. Hunter said that the only thing he's obsessed with his kicking Batista's ass. Hunter noted that if at this point in their career, if Hunter "can't beat a self-diluted douchebag" like Batista then he has no business being in this ring anyway. Hunter said if you want Hunter's career on the line at WrestleMania, "you got it." Hunter dropped the microphone and left.
Analysis: Good promo as usual from Hunter with some light-hearted humor early and then a serious tone to end it. Hunter putting his career on the line only makes the result more obvious with Hunter getting the win. Batista is wrestling in his last match at WrestleMania and he'll put over Hunter. Batista turned 50 years old in January, Hunter turns 50 years old in July and of the two men, Hunter is obviously more likely to keep wrestling since he helps run WWE. It seems like a lock at this point.
Elias was shown back in the streets of New York City. A guy stole some money from the guitar case that Elias claimed he had earned from his singing. Elias kept on singing. A guy stole his guitar case and the money he had in the guitar case. Elias was oblivious to it because he was busy singing.
Analysis: All three Elias segments were lame. If there is anybody on this show more poorly booked than Braun Strowman than it might be Elias.
Dean Ambrose made his entrance for the main event.
(Commercial)
Next week on Raw: Kurt Angle vs. Rey Mysterio in Angle's last Raw match. There's also Rousey, Flair and Lynch vs. The Riott Squad. Brock Lesnar is also on the show next week for the final Raw before WrestleMania.
Drew McIntyre made his entrance.
Last Man Standing: Dean Ambrose vs. Drew McIntyre
There are about ten minutes left in the show. Ambrose sent McIntyre out of the ring. Ambrose went up top and he jumped off the top for an attack, Drew moved and Ambrose hit the barricade. McIntyre tossed Ambrose into the barricade.
(Commercial)
The match continued with McIntyre beating on Ambrose with a kendo stick to the ribs of Ambrose while Renee (the wife of Ambrose) was freaking out on commentary. Ambrose with a clothesline that sent McIntyre out of the ring and then Ambrose hit a suicide dive. Ambrose had a red scar on his left side from getting hit by the kendo stick. McIntyre with a Glasgow Kiss headbutt that knocked down Ambrose. McIntyre with a catapult that sent Ambrose face first into the steel on the side of the ring. McIntyre picked up the stairs and hit Ambrose in the head with them. The referee counted Ambrose down, but Ambrose was up at six. McIntyre brought in a steel chair. Ambrose avoided getting whipped into the steel chair and Ambrose sent McIntyre into the chair against the turnbuckle. Ambrose hit the Dirty Deeds DDT. The ref countered and McIntyre was back up by the count of 8. Running boot to the face by Ambrose. Big pop for Ambrose bringing out a table from under the ring. Ambrose set up the table against the turnbuckle. McIntyre picked up Ambrose and sent him back first through the table against the turnbuckle. McIntyre hit a Claymore Kick. Ambrose couldn't get back up as the referee counted him down and when he reached 10, McIntyre won the match after about ten minutes.
Winner: Drew McIntyre
Analysis: *** Good match with McIntyre looking strong again. Ambrose is leaving next month when his contract is up, so of course, he does another job to put over McIntyre for the second time in three weeks. I don't think anybody watching this really believed McIntyre was going to lose. This was all about building up Drew for the WrestleMania match with Roman. Simple as that. It is probably the last main event for Ambrose with his deal expiring next month.
McIntyre celebrated the win posing on the turnbuckle by the Roman Reigns as he stared at the sign leading into his WrestleMania match against Roman Reigns. That's where Raw ended.
Analysis: It would have been nice if they had more time and Reigns showed up to brawl with Drew to end the show. They have booked McIntyre to stand tall three weeks in a row now in the main events. Something else would have been nice.
After Raw was over, the Women's Tag Team Title match was officially announced for WrestleMania with the four teams as expected.
The @WWE#WomensTagTitles will be decided at #WrestleMania when @SashaBanksWWE & @itsBayleyWWE defend in a #Fatal4Way match against @NiaJaxWWE & @TaminaSnuka, #TheIIconics @BillieKayWWE & @PeytonRoyceWWE, and @NatbyNature & @TheBethPhoenix! https://t.co/pr4GPS3bixpic.twitter.com/xQb7zA5hyj

— WWE WrestleMania (@WrestleMania) March 26, 2019
Three Stars of the Show
Drew McIntyre
Kurt Angle
Aleister Black/Ricochet
The Scoreboard
5 out of 10
Last week: 4.5
2019 Average: 5.46
Last 5 Weeks: 4.5, 6, 6, 6.5, 4.5
2019 High: 7.5 (January 14)
2019 Low: 4 (February 11)
Final Thoughts
I give this week's Raw gets a 5 out of 10.
It was just an average edition of Raw with a lot of promos because that's what we always get during WrestleMania season. It was the third week in a row where Drew McIntyre was booked in a really strong way.
The match quality was disappointing as has become the norm on Raw. At least there were a few matches around the three-star range to save it from really being an awful show.
There was some decent build to WrestleMania, but nothing on this show was great. The women's segment to start the night was so boring. This feud was so hot and now it's cooled down considerably. They will still have a good match at WrestleMania. Strowman's storyline with the SNL guys is awful.
That kid reacting to the Heyman promo was the MVP of this show. Fly him to WrestleMania and have him react to things. He's great.
The next WWE pay-per-view is WrestleMania 35 on April 7. Here's what we know so far:
* Raw Women's Championship: Ronda Rousey (c) vs. Charlotte Flair vs. Becky Lynch
* Universal Championship: Brock Lesnar (c) vs. Seth Rollins
* No Holds Barred Match: Triple H vs. Batista (Triple H Must Retire if He Loses)
* Randy Orton vs. AJ Styles
* Roman Reigns vs. Drew McIntyre
* Shane McMahon vs. The Miz
* United States Championship: Samoa Joe (c) vs. Rey Mysterio
* Kurt Angle vs. Baron Corbin (Angle's Retirement Match)
* Intercontinental Championship: Bobby Lashley (c) vs. Finn Balor
* Women's Tag Team Championships: Sasha Banks and Bayley (c) vs. Tamina and Nia Jax vs. Natalya and Beth Phoenix vs. Peyton Royce and Billie Kay aka The IIconics
* Smackdown Women's Championship: Asuka (c) vs. the winner of Mandy Rose vs. Sonya Deville vs. Carmella vs. Naomi
* Andre the Giant Men's Battle Royal – Braun Strowman, Colin Jost and Michael Che are in it.
* Cruiserweight Championship: Buddy Murphy (c) vs. Tony Nese
Expected matches:
* WWE Championship: Daniel Bryan (c) vs. Kofi Kingston
* WrestleMania Women's Battle Royal
Plus, there are expected matches for the Raw Tag Team Titles and Smackdown Tag Team Titles. If John Cena has a match that isn't for a title or with somebody already announced then that's another one.
Also, Alexa Bliss will be the host of WrestleMania and Elias is a musical guest. Michael Che and Colin Jost of Saturday Night Live will be "special guest correspondents" on the show.
—
You can contact me using any of the methods below. See ya next time for the Smackdown review. Go Toronto Raptors and Toronto Maple Leafs. Thanks for reading.
John Canton
Email: mrjohncanton@gmail.com
Twitter: @johnreport