The John Report: The WWE Raw Deal 03/19/18 Review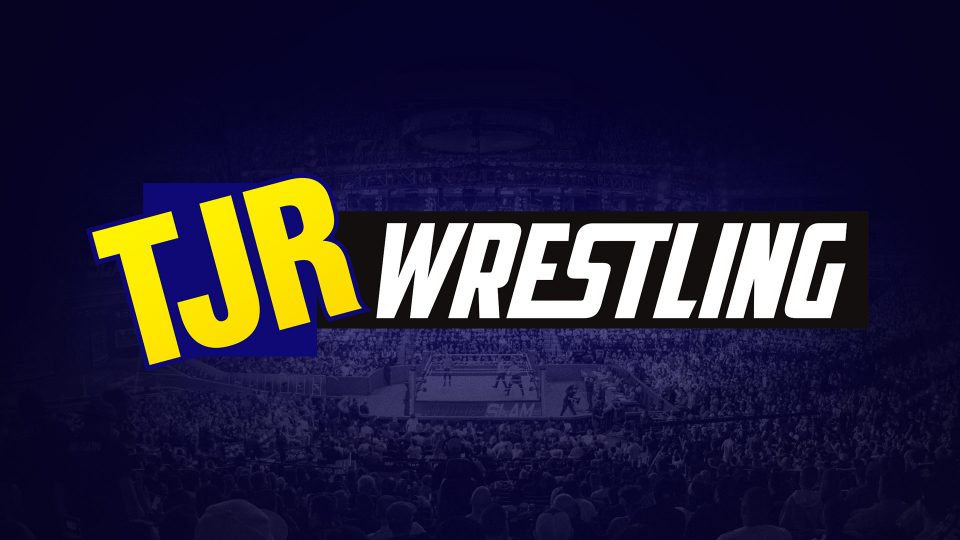 There are less than three weeks to go until WrestleMania. This week's edition of Raw something very different as "Woken" Matt Hardy will face Bray Wyatt in an "Ultimate Deletion" match. Also, Alexa Bliss will face Asuka while the Universal Champion Brock Lesnar is supposed to be there after missing a few weeks of Raw even though he was advertised to be there.
Live from Dallas, Texas, this is the Raw Deal for episode #1295 of Monday Night Raw. Follow me on Twitter @johnreport. Thanks to Melo Man for the banner up top. Please check out the brand new look to TJRWrestling.net if you haven't done so already. There's a lot to do on the site such as checking out my review of every WrestleMania in the archives and you can always pick up a TJRWrestling t-shirt to support the site as well.
Let's Hear From Kurt Angle
There was a shot of the live crowd in Dallas and Kurt Angle's music hit as the Raw General Manager made his entrance to the familiar "you suck" chants along with some cheering.
Angle welcomed us to Raw and said unfortunately he has some bad news. Angle said that Roman Reigns' suspension is still in effect and Roman will not be there. Angle said that Brock Lesnar hasn't arrived yet, but he has been assured by Vince McMahon that Brock will be there. Angle talked about Braun Strowman winning the tag team battle royal last week by himself and said he must come up with some sort of decision, but here's Roman Reigns.
Reigns walked in through the crowd, he grabbed a microphone and got a mixed reaction like usual. Reigns got into the ring.
Angle told Reigns he was suspended and he's trespassing. This is almost laughable. Reigns said who cares because somebody has to be there to represent the main event of WrestleMania. Reigns asked Angle where Brock was and Angle replied that he was told that Brock was late. Reigns wondered why he was suspended while noting that he was suspended for telling the truth. Angle told Reigns he can get his hands on Lesnar in three weeks at WrestleMania and all he has to do is wait. Angle told Reigns he needs to be patient because it will happen and Angle asked Reigns if he understood. Reigns said he understands, but he still doesn't care because this is Dallas, Texas (cheap pop earned cheers) with Reigns saying he's earned a lot of memories there. Reigns told Angle to go to the back and tell whoever it is back there that Reigns isn't leaving until he gets his hands on Brock Lesnar tonight.
Reigns grabbed a steel chair and sat in the ring while Angle went up the ramp. Three guys walked out wearing vests saying they were US Marshals, which wasn't very believable at all. They put handcuffs on Reigns. That didn't work because Reigns cleared house with elbow smashes for all of them and he stomped on one of the guys. Brock Lesnar's music hit.
Lesnar ran down to the ring. The crowd was loud for this. Lesnar nailed a German Suplex on Reigns. Lesnar grabbed the steel chair and hit Reigns in the back with the chair. Lesnar picked up Reigns and hit him with another German Suplex. Lesnar picked up the steel chair and hit Reigns in the back again. Lesnar with another German Suplex on Reigns, which drew a lot of boos. Paul Heyman was at ringside holding the Universal Title. Lesnar hit Reigns with two more chair shots. There were some boos from the crowd, but it was not that loud. Lesnar was about to leave, but then he went back into the ring for more chair shots to the back of Reigns. Lesnar hit another German Suplex.
Lesnar left up the aisle, but then he went back in the ring. Lesnar picked up Reigns and hit him with the F5. Lesnar let out a huge yell over a fallen Reigns. Lesnar left with the Universal Championship on his shoulder and Paul Heyman by his side as Lesnar's music played. Heyman had an evil smile on his face.
There were several referees that checked on Reigns in the ring. The EMTs went down to the ring with a stretcher. Some fans chanted "you deserve it" as Reigns was put on the stretcher and then it stopped, so maybe the crowd was muted because I doubt WWE wanted to hear that response.
When Reigns was strapped to the stretcher, Lesnar's music hit and Lesnar ran back out there. Lesnar knocked Reigns over again. Lesnar looked proud of himself as he finally walked away. The segment ended after about 18 minutes.
Analysis: That was great although the crowd response is not as strong as Vince McMahon and WWE's creative team would like. They used all the tricks in the book to try to make the fans have sympathy for Reigns by saying he was suspended, Reigns saying he didn't care, he mentioned the city to get a cheap pop, they did the arrest angle to give him sympathy and then Reigns was helpless against a vicious attack by Lesnar. There were still plenty of fans there that didn't have a lot of sympathy for Reigns, but some of them probably will after that because Lesnar is a good heel. I've always liked Lesnar and I have always said the best version of Lesnar is when he's a badass heel that doesn't give a shit, which is the way he is presented right now. It was a very effective segment. Well done. Does that mean fans that don't like Reigns will cheer him at WrestleMania? I doubt it because they are fickle, but it was booked in a smart way.
(Commercial)
There was a replay of Reigns being attacked.
The announce team of Michael Cole, Corey Graves and Jonathon Coachman talked about the attack. Cole was really over the top putting over how vicious Lesnar was and how cheap the attack was.
Analysis: It was a bit much from Cole, but WWE's announce team always does stuff like that. It's all part of the plan to try to get Roman over more as a sympathetic face.
A video package aired about Alexa Bliss vs. Asuka with clips from everything that happened last week. The video showed the replay of last week where Alexa and her buddy Mickie James talked trash about Nia Jax without realizing the camera and microphone were on them.
Alexa Bliss, the Raw Women's Champion, made her entrance with Mickie James by her side with Mickie in some jean shorts and heels. Both women were looking lovely as usual.
Bliss vs. Asuka is next.
(Commercial)
Alexa Bliss stood in the ring with Mickie James by her side. Bliss said that last week she said some things about her best friend Nia Jax that were wrong. The crowd booed. Bliss said they were just joking around and it was girl talk. Bliss said she got carried away in the moment, she said some things she shouldn't have and she's sorry. The crowd booed that. Bliss said she sincerely apologized that she didn't speak the truth sooner. More boos. Bliss laughed about it saying the word "sorry" doesn't fit in her vocabulary. Bliss said she didn't feel one ounce of remorse. Bliss bragged about how Nia was humiliated in front of the entire world and she loved every second of it. Bliss talked about how she never liked Nia and she used Nia. She said it twice. Bliss claimed Jax was dumb for thinking Bliss was her friend. Bliss said that she feels like a whole weight was lifted off her shoulders and she just dropped 300 pounds of sad, pathetic loser. Fans booed and Bliss told them to save their boos for somebody that cares. Bliss said now she can finally do what no one has been able to do and end Asuka's undefeated streak. Cole sarcastically called Bliss a class act.
Analysis: Good heel promo from Bliss like usual doing the heel thing where she shows no remorse for her actions. It would be nice if they let Mickie speak even for a bit. I realize WWE wants the spotlight on Bliss since she's the champion, but James is a very good talker that can add to the segments with her words as well. The segment worked in terms of building support for Jax.
Asuka made her entrance. The show went to break there.
(Commercial)
The match began during the break. After 40 minutes, we finally have a match.
Alexa Bliss (w/Mickie James) vs. Asuka
This is not for Alexa's Raw Women's Title.
Bliss was in control. Asuka was sent to the floor and James stomped on Asuka. Bliss rolled Asuka back into the ring to apply the dreaded chinlock. Asuka tried a kick, Bliss avoided it and Bliss with a dropkick for a two count. Bliss slapped on another chinlock. Cole noted that Reigns was taken to a local medical facility because hospital is a banned word in WWE. Asuka hit a running kick on Bliss. James went on the apron, Asuka was distracted and Bliss hit a forearm on Asuka. Bliss kicked Asuka out of the ring. James with a cheap punch on Bliss. Cole said he couldn't believe James went back to being friends with Bliss. It would be nice if they explained it. Bliss with a chinlock on Asuka again. Asuka tried a comeback, but Bliss worked her over with punches. Bliss dumped Asuka out of the ring, so they can go to a commercial.
(Commercial)
Back from break, Bliss went to the turnbuckle, Asuka went after her and Bliss hit a sunset flip into a Powerbomb for two. Bliss threw a fit after it didn't win her the match. Bliss with a hair pull into a neckbreaker. Asuka came back with a running hip attack. Asuka got a cover for a two count. Asuka slapped on an Ankle Lock submission. Bliss managed to fight it and got to the ropes. James pulled Bliss out of the ring. James grabbed the Raw Women's Title and James tried to help Bliss to the back, so the ref counted them out. Asuka just stood in the ring doing nothing. It went about 11 minutes.
Winner by countout: Asuka
Analysis: *3/4 It was a boring match that didn't feel like a big deal at all. Most Asuka matches that get over ten minutes are going to get close to the three-star level. They just didn't do much in the time they were given. It seemed like there were some chemistry issues in there too. Bliss kept grabbing chinlocks and I know they are done to build comebacks, but this match never got going. The Ankle Lock really isn't a signature move for Asuka either, so there wasn't a big reaction to it as a potential finish. Asuka looked lame just standing in the ring watching the countout.
Post match, Nia Jax's music hit. The crowd was cheering. Jax ran down to the ring and clotheslined James. Bliss tried to run away, but Jax grabbed Bliss as she went over the barricade. James punched Jax in the back. Bliss got away. Jax sent James face first into the side of the ring apron. Jax ran after Bliss in the crowd and Bliss ran away.
Analysis: Good crowd reaction for Jax. It would have been nice if Bliss was unable to run away since she was just put in an ankle lock, but apparently selling after a match isn't something she wanted to do here. Also, Jax apparently isn't like most girls because it took her about 20 minutes to try to get her hands on Bliss. At least she's patient.
Still to come: John Cena wants an answer from The Undertaker. Braun Strowman is up next at the top of hour two.
(Commercial)
A replay aired of Braun Strowman winning the battle royal last week.
Kurt Angle was in his office on the phone. Alexa Bliss showed up saying that Jax should be suspended or arrested. Angle said they have had enough arrests. Angle talked about how Bliss should be a role model, not a bully. Angle said that he's going to give Jax a match against Bliss for the Raw Women's Championship at WrestleMania. Bliss had a sad look on her face.
Analysis: It was obvious that was coming, but it would be nice if WWE had Jax earn the title shot. Jax hasn't won a lot of matches of late other than squash matches. She lost multiple times to Asuka, yet here she is getting the title shot because Bliss said mean things about her? It could have been set up better. Weak effort by the creative team.
Let's Hear From Braun Strowman
Braun Strowman, the most popular guy on this show, made his entrance to a big ovation. Strowman bragged about winning the tag team battle royal last week and now he's going to WrestleMania. Strowman said that management informed him that he had to have a partner. Strowman said he didn't think he needs a partner. Strowman said he knows he can win those tag titles by himself because he is the monster among men.
Sheamus and Cesaro, the Raw Tag Team Champions, interrupted Strowman. Sheamus bragged about how they were the greatest tag team of all time. Cesaro said that being a great tag team takes months, you have to train together, eat together, work together and Cesaro said "sleep together" so people laughed and Strowman laughed. Sheamus said grow up and said he means room together. Sheamus said he didn't care if Strowman's partner was a number of people including Jerry Jones (Dallas Cowboys owner). Sheamus said that they will walk in and walk out of WrestleMania still as the Tag Team Champions.
Strowman told Sheamus and Cesaro to shut up. Sheamus said they have beat every tag team on Raw. Sheamus said the beating that Brock Lesnar gave to Roman Reigns is nothing compared to what they will do to Strowman at WrestleMania. Strowman said he didn't care about Lesnar or Reigns. Strowman talked about how he'll have a partner at WrestleMania and a match with one of them right now. Both guys teased wanting to take the match, but Sheamus backed out and Cesaro went into the ring.
Analysis: It was solid promo work from Strowman with Sheamus doing most of the talking for his team. The "sleeping together" bit drew some laughs, so that worked as they intended.
Braun Strowman vs. Cesaro (w/Sheamus)
Strowman whipped Cesaro into the turnbuckle. Strowman with a running splash on Cesaro against the turnbuckle. Strowman whipped Cesaro into the turnbuckle and Cesaro bumped over the top to the floor. Nice Ric Flair tribute bump. They went to break one minute into the match.
(Commercial)
Back from break, Cesaro got some momentum going with kicks to the face followed by a forearm to the back. Cesaro sent Strowman over the top rope with Strowman landing on his feet. Cesaro kicked Strowman into the barricade. Cesaro left the ring, which was a mistake because Strowman sent him into the barricade. Strowman walked towards Sheamus to prevent interference. Strowman caught a leaping Cesaro and sent him back first into the barricade. Strowman tossed Cesaro back into the ring. Cesaro sent Strowman into the turnbuckle followed by a dropkick to the back. Cesaro nailed Strowman with uppercuts. Strowman picked up Cesaro and tossed him over the top to the floor. Cesaro draped Strowman's neck against the top turnbuckle and Cesaro nailed a springboard uppercut on Strowman for a two count. Strowman backed out of a Neutralizer attempt followed by a punch to the jaw by Strowman. Strowman with a running splash in the corner. Sheamus was on the apron, so Cesaro rolled to the floor. Strowman left the ring and ran over Sheamus while Cesaro went back into the ring (I think Sheamus pushed him back in the ring). Strowman went after Cesaro in the ring and Cesaro got in a kick to stun Strowman a bit. Cesaro jumped off the turnbuckle, Strowman caught him and Strowman hit a Powerslam on Cesaro for the pinfall win after 9 minutes.
Winner by pinfall: Braun Strowman
Analysis: ** It was a solid match for the time given. Cesaro was given a lot of offense even though nobody watching this match likely thought Cesaro had a chance. I liked the way the finish was done with Strowman catching Cesaro out of the air and hitting the Powerslam for the win. A dominant win by Strowman was expected.
Post match, Strowman celebrated the win with a victory yell and left. We still don't know who his partner will be at WrestleMania.
Still to come: John Cena wants to hear from The Undertaker and Matt Hardy will face Bray Wyatt in Ultimate Deletion.
There was a shot of Matt Hardy in his home with his beautiful Queen Rebecca. Matt had his oldest son King Maxel (a toddler that's 3 in June) and his youngest son Lord Wolfgang, who is about nine months old (I looked it up). Senor Benjamin (Rebecca's dad) was also there. Matt spoke to Vanguard One. Matt told Senor Benjamin to prepare the battlefield for annihilation. The scene faded out.
Analysis: It's good to see the family on WWE TV. They may not be known to a lot of people that only watch WWE, but if you saw the Hardy gimmick in TNA then you would be familiar with them.
(Commercial)
There was a video about last week's Smackdown showing Kevin Owens and Sami Zayn doing a vicious attack on Shane McMahon with the question being can Daniel Bryan get control of Smackdown Live? Find out on this week's Smackdown.
Two teams were in the ring and the match began as the show returned from break.
Titus O'Neil and Apollo (w/Dana Brooke) vs. The Revival – Scott Dawson and Dash Wilder
O'Neil started for his team. The heel Revival duo took control early with some tandem offense as Dawson slammed Wilder onto O'Neil with a leg drop. O'Neil kicked away both Revival members and Apollo got the hot tag one minute into the match. Apollo with a dropkick on both guys followed by a running clothesline on Dawson. Apollo with a standing moonsault on Dawson got a two count. Apollo kicked Wilder away and got an inside cradle on Dawson. Wilder pulled O'Neil off the apron and sent him into the side of the apron. Apollo with a dive onto Wilder on the floor. Apollo with a cross body block on Dawson. Wilder got the blind tag that Apollo didn't see and The Revival hit a double team Shatter Machine for the pinfall win after about four minutes.
Winners by pinfall: The Revival
Analysis: *1/2 A quick match to put over The Revival. It felt like a rushed match where the teams didn't even get their proper introductions. It would be nice if WWE did something more with Titus and Apollo because they've got Dana out there, she looks great and does nothing during the matches. It would be nice if she were used better because I think she has potential, but she's always been better as a heel.
Post match, The Revival were interviewed by Charly Caruso in the ring. Wilder said there is no tag team on Earth more qualified than them to challenge for the Raw Tag Team Titles. Dawson said that he and Dash will be the first tag team to ever win the Andre the Giant Battle Royal at WrestleMania. Their music played.
Analysis: It's not a big deal to have people say they are going to be in the battle royal because fans know that's where people go when they aren't in a WrestleMania match.
The video package aired about Mark Henry as the next inductee in the WWE Hall of Fame. They showed some clips from his rookie year in 1996, then they moved ahead to the Sexual Chocolate gimmick in 1998/99 and they went fast forward way ahead to 2011 when Mark Henry won the World Heavyweight Championship from Randy Orton at Night of Champions 2011. They also showed him in the International Sports Hall of Fame with Arnold Schwarzenegger putting him over. It also focused on Henry's work as an ambassador for WWE. There were clips of people talking about Henry including guys like Big Show and even The Rock. There was a shot of the crowd in Dallas clapping for Henry.
Analysis: Henry has been a part of WWE since 1996 after the Olympics, so it's no surprise that a guy that's been there for 20+ years will be a part of the WWE Hall of Fame. Henry was booked like a loser for most of the first 15 years of his career with a few pushes here and there, but then he got the monster "Hall of Pain" push in 2011 as a heel. He did a great job in the role as a dominant big guy. Henry's run as World Champion lasted only a few months, but the fact that he made it to that level was clearly the pinnacle of his career. On top of all that, Henry is one of those guys that people always have nice things to say about, so being a great guy that represents WWE well certainly adds to his accomplishments in the ring. What's hard to explain about WWE's Hall of Fame is why they induct somebody that recently retired like Henry, yet they don't put in a guy like Vader or even a more recent retiree like Christian. It's hard to explain WWE "logic" so that's why when people ask me Hall of Fame questions I don't know how to answer them sometimes. It's all at the whim of Vince McMahon. It's his call, not ours.
Next up is Sasha Banks and Bayley against Sonya Deville and Mandy Rose.
(Commercial)
A video aired about WWE's women's division for women's history month.
The announcers plugged the "WWE 24: Empowered" documentary on WWE Network after Raw focusing on WWE's women's division and the Royal Rumble.
Analysis: Those "WWE 24" documentaries are always good and I'll review it for The Comeback most likely on Wednesday.
Bayley made her entrance for the tag team match. Sasha Banks had a microphone in her hand.
Banks walked down to the ring telling Bayley that she is her best friend and she wants to fix what is going on with them. Banks talked about how Elimination Chamber was every woman for herself and she was trying to win the Raw Women's Championship while noting that she wants to win the battle royal at WrestleMania. Banks pointed out that Bayley left her two times during matches, but since Banks is the bigger person and considers Bayley her sister, Banks forgives her. Banks wanted a handshake, but Bayley walked away. Fans chanted "what" during the Banks promo.
Bayley spoke about how she was angry and acted impulsively. Bayley pointed out that she actually helped Banks win, but after the match was done, she took off because she can't get over what Banks did to her at the Elimination Chamber. Bayley said it's not even about what Sasha did, but how she did it. Bayley said that Banks knows her better than anybody and Bayley knows Banks does what she has to do to win her matches, but the look on Banks' face after she did it ate at Bayley's core. Bayley said that Banks literally grabbed her hand and watched her fall and smiled. Bayley said that she can't get that picture out of her head. Bayley wondered why it meant nothing when Banks knocked her down. The music of Absolution played to interrupt.
Paige said she's sorry if they are trying to find some resolution, but now her ladies will show them how real women settle the score. Mandy Rose and Sonya Deville walked down to the ring for the tag team match.
Analysis: The promos from Banks and Bayley were solid. Sometimes they have terrible dialogue and the promos are cheesy, but this was fine. Banks apologized for what she did at Elimination Chamber while Bayley admitted that she couldn't get over the look that Banks had on her face, so that's why she is still hung up on it. The slow heel turn of one of them is coming. I still think it will be Banks because she's better as a heel.
Sasha Banks and Bayley vs. Mandy Rose and Sonya Deville (w/Paige)
The bell rang and they went to break one minute into the match. I missed whatever happened because I was writing about the stuff above.
(Commercial)
The match returned from break with Bayley in control with an elbow on Rose followed by a two count. Bayley went to the ropes, Banks tagged herself in and Bayley wasn't happy about it. Banks missed a running knee attack against the turnbuckle and Rose slammed Banks for a two count. Deville tagged in with stomps on Banks. Deville with a running knee to the back of Banks. Deville with a waistlock takedown on Banks. Rose tagged in with a running knee on Banks for a two count. Rose slapped on an abdominal stretch on Banks and when Banks broke free, Rose kept her down with a dropkick. Quick tags by the Absolution ladies. Banks kicked Rose into the turnbuckle. Banks tried to tag out, but Bayley didn't reach for a tag. Banks with a knee to Deville and Bayley tagged herself in. Bayley worked over Deville with kicks against the turnbuckle. Neckbreaker using the ropes by Bayley followed by a belly to back suplex. Running elbow in the corner by Bayley and an elbow off the middle rope for a two count with Rose breaking up the pin. Banks back in to beat up Rose. Bayley backslide on Deville got two as the ref was distracted by the other women. Bayley pulled Banks off telling her that she had Deville beat. Bayley knocked down Rose. Deville shoved Bayley into Banks while they were arguing, which led to Banks getting knocked down. Deville kicked Bayley for the pinfall win after 10 minutes.
Winners by pinfall: Sonya Deville and Mandy Rose
Analysis: ** It was all about pushing the Bayley problems with Banks. The match didn't feel like a big deal at all and the crowd barely reacted to some parts of it. Having the heel duo win made sense to continue to push the Banks/Bayley story. The finish was well done with Deville shoving Bayley into Banks and hitting a kick to win the match. Sonya and Mandy work well together because they are legit best friends that wrestle in tags at the live events too, so they have built up that chemistry.
John Cena is up next to start the third hour.
(Commercial)
There was a WrestleMania history moment from WrestleMania 21 in 2005 when John Cena won the WWE Championship for the first time. It was a win over John Bradshaw Layfield.
Let's Hear From John Cena
John Cena made his entrance. Cena greeted Coachman on commentary and went down to the ring saying "let's go to work."
Cena sucked up to the crowd saying it's Monday Night Raw in Dallas, Texas and then added that everything is bigger in Texas. Cena pointed out that last week he issued a WrestleMania challenge to The Undertaker and he gave him a choice: yes or no. Cena said tonight we all find out The Undertaker's response. Cena said he finds it amazing that The Undertaker has been in hiding so long simply because he was embarrassed. Should we forget that Taker appeared at Raw 25 two months ago? He wasn't hiding there!
Cena said that Undertaker feels that we think he no longer belongs here and Cena said that is ridiculous. Cena said as long as there is a WWE, the name "Undertaker" has meaning. Cena talked about how an entire audience was brought to their feet last week by the mere mention of the name Undertaker. Cena said before we get the Deadman's response, he wants to know how Dallas feels about it. Fans chanted "yes" for it.
Cena pointed out a man in the crowd dressed like The Undertaker and he asked the crowd if they want to see The Undertaker at WrestleMania. Fans cheered while Undertaker fan was shown on camera. Cena said that The Undertaker's response to his challenge is…nothing. Cena: "Silence. Not a yes, not a no. Nothing. And that is the biggest mistake The Undertaker has ever made."
Cena said he does not mind going to WrestleMania as a fan, but he would love to go to WrestleMania as Undertaker's opponent. Which one pays more? Gee, I wonder. Cena said that Undertaker not giving an answer is disrespectful to Cena and to each and every one of you. Cena said it's disrespectful to everybody that has stood up for The Undertaker and who became obsessed with The Streak. Cena fired up talking about how Undertaker was like a God. Cena said without the fans there is no Streak and damn sure no Undertaker. Cena said that after all of these people gave everything they have, Undertaker can't give a yes or no. Fans took a while, but they got an "Undertaker" chant going.
Cena said if Undertaker is retired, then say no and everybody here understands. Cena said if Undertaker is not retired then say yes and give everybody what they want to see. Cena talked about how The Undertaker is not the God that they (the fans) made him, he is the man that allowed himself to become and that man is a coward. Cena: "The Undertaker is a coward. Prove me wrong. Give me a yes or a give me a no." Cena said he didn't need a yes or no, just give him smoke or lightning. Cena yelled about how The Undertaker should do something. Fans chanted "do something" and Cena joined them. Cena said that Undertaker has let everybody down that has believed in him.
Kane's music hit as Kane walked down to the ring slowly in full gear including the mask. Kane entered the ring. There wasn't much of a fan reaction at all.
Cena was excited to see Kane thinking that Kane was going to give him a reply from The Undertaker. Cena asked Kane if it's a yes or a no. Kane didn't say anything. Kane hit Cena with a Chokeslam and Kane left. Cole wondered if that meant Kane was answering the challenge. I sure hope not.
Analysis: It was similar to last week's promo with Cena trying to take shots at Undertaker by calling him a coward, but this wasn't as good. The difference is this week really didn't advance the situation that much. Kane showing up is fine because he is the storyline brother of The Undertaker, but there was no answer given about if The Undertaker will have the match at WrestleMania. I still believe Cena vs. The Undertaker is the plan, but I don't know if they will announce it next week or perhaps the week after, which would be just six days before WrestleMania. If I had to compare this Cena promo to last week I think last week was a 9 out of 10 and this was more like a 5 out of 10. It just wasn't as interesting this time.
A replay aired of Brock Lesnar kicking Roman Reigns' ass earlier in the night leading to Reigns getting taken away on a stretcher. It was noted by Cole that Reigns is in a local medical facility and will not be released later tonight. Shouldn't he be in jail for attacking US Marshals? Sorry for using logic.
There's something with Ronda Rousey later on Raw. Matt Hardy vs. Bray Wyatt is still to come.
The Miz, the Intercontinental Champion, entered with Curtis Axel and Bo Dallas for a tag match against The Balor Club.
(Commercial)
There was a shot of several members of the Dallas Cowboys in the front row.
Matt Hardy was shown at the Hardy Compound talking to a giraffe named George Washington. Yes, that happened.
The Miz was in the ring doing a promo with Miz and Dallas behind him. Miz ranted about how his face isn't on enough merchandise. Miz complained about how he was disrespected as the Intercontinental Champion. Miz said that last week he exposed Finn Balor and Seth Rollins as liars that resent eachother. Miz talked about how at WrestleMania, he's going to turn a nudge into a push to send Tyler Black (Rollins) and Prince Nevitt (Finn Balor was Prince Devitt so Miz said it wrong) back to the indies where they can "too sweet" the fans. The promo was interrupted by the music of his opponents.
Analysis: It was the usual ranting from The Miz that he always does. I liked the added twist of mentioning Seth and Finn's name prior to when they were in WWE. That made it feel a bit more personal.
Luke Gallows and Karl Anderson made their entrance. Finn Balor was up next for his team to a great reaction to set up this six-man tag match.
Seth Rollins made his entrance to join the announce team for this match that is coming up after a break.
(Commercial)
Rollins was on commentary.
Finn Balor, Luke Gallows & Karl Anderson vs. The Miz, Bo Dallas & Curtis Axel
Miz took control on Balor with a knee to the gut. Rollins did a good job of putting over the 3-Way IC Title match at WrestleMania. Axel worked over Balor a bit while Cole said that his favorite WrestleMania moment of all time is when Rollins cashed in Money in the Bank at WrestleMania 31 three years ago. Rollins said that was his favorite too. Dallas kept Balor in the corner with kicks. Axel, Dallas and Balor mocked the Finn Balor arms in the air pose, so Balor fought back and tagged in Anderson against Axel. Anderson with a running kick on Axel followed by another kick in the corner. Anderson with a neckbreaker off the ropes. Anderson with a cross body block off the top for a two count on Axel. Miz hit a DDT on Anderson where there was a slip and Anderson's head didn't come close to hitting the mat, but he sold it anyway. That got a two count. They went to break without somebody on the floor. Crazy!
(Commercial)
The match returned from the break with Anderson hitting a spinebuster on Axel. Balor got the hot tag against Dallas and Balor hit a double foot stomp. Balor clothesline sent Axel out of the ring. Balor hit a somersault dive to take out Dallas and Axel on the floor. Balor went up top, Miz distracted the ref and Axel tripped up Balor to crotch him. Miz tagged in and got a rollup. Balor sent Miz into Axel, who was on the apron and Balor with the ROLLUP OF DEATH~! on Miz won the match for his team. It went about 11 minutes.
Winner by pinfall: Finn Balor, Luke Gallows & Karl Anderson
Analysis: **1/2 It was a standard tag team match with a focus on Balor and Miz since they are in the triple threat match at WrestleMania. I'm so tired of the ROLLUP OF DEATH~! finish that WWE loves way too much. Gallows was barely visible in the match. The only time I noticed him was when he was on the ground when Balor made his somersault dive. It's hard for fans to care about some of these guys when they have no character depth.
There was a post match attack by Miz and the Miztourage where they attacked Balor from behind. Gallows and Anderson were taken out too. Rollins went down to the ring. Rollins clothesline on Axel, clothesline on Dallas, Rollins kick to The Miz and Rollins with The Stomp on Miz. Rollins celebrated and the crowd was fired up. Rollins and Balor had a staredown over a fallen Miz as Seth's music played to end it.
Analysis: The IC Title triple threat match can go either way. There's plenty of reason for any of them to win. Right now I'm leaning towards a win for Balor.
There was an "earlier today" shot of Matt Hardy on his dilapidated boat in the lake by his house.
A look at Ronda Rousey is up next.
A preview clip aired of the "WWE 24: Empowered" special that premieres on WWE Network after Raw.
(Commercial)
Next week on Raw: John Cena vs. Kane. That doesn't interest me much. They don't have good matches.
Ronda Rousey Video
A video package aired about Ronda Rousey. It showed Rousey and Kurt Angle training together with Angle talking about how talented Rousey is and he said she's a badass. Rousey talked about how she wants the respect of people that she respects (like Angle). Rousey said her dad made her believe. Rousey talked about winning an Olympic medal (a bronze in judo) and ended up living in her car. Rousey decided she said she's going to talk a lot of shit (that got bleeped), break a lot of arms and at the end of the day she can at least feed her dog. They showed clips of Rousey dominating in UFC. Rousey said she's not arrogant – she knows she's the best and said that people need to stop being offended by the confidence of a woman. Rousey said she believed she was the best and she was. It transitioned to talk about Rousey's last UFC fight and how she had nothing left in her. Rousey talked about how her husband (Travis Browne) helped her and told her that she is more than just a fighter, which is why she is here. A clip aired of Rousey at the Royal Rumble and she said she needed to be miserable to truly be happy now. Rousey said it has all led to this. Angle said whether they love her or hate her, they want to see her succeed or fail. Rousey said she thought that an Olympic medal was all she would ever care about, then UFC happened and life happens and things change. Rousey said that being at WrestleMania feels like all that she has ever cared about. Rousey said that she was always meant to be on this stage and to be at WrestleMania. That ended it.
Analysis: It was a very good video that told Rousey's story well for anybody that didn't know about her background. Showing clips of her in UFC added to the aura that surrounds her especially for the WWE fans that didn't follow her in UFC. It was a simple interview with Rousey talking about how she is motivated by being the best and she has been successful doing other things in the past, but this is the path she's on now and it's where she is meant to be. Rousey is a legit wrestling fan that has always wanted to do this and now she's doing it. It should make her relatable to the average fan that grew up loving wrestling. This was an effective video package.
FYI: Rousey appeared in front of the Dallas crowd and delivered a suplex to Dana Brooke, but was not shown on Raw. You can watch it on WWE's Youtube channel here.
Bray Wyatt was shown walking to the Hardy Compound during the evening. Wyatt had his lamp in his hands. Vanguard 001 and a green hologram of Matt Hardy welcomed him to the Hardy Compound telling him to follow the music.
There was a ring with Matt Hardy dancing around it while Queen Rebecca played on the piano. Wyatt walked up to the ring. Hardy: "Bray Wyatt…I knew you'd come." The graphic told us it's up next.
Analysis: This is going to be unique. That's for sure.
(Commercial)
The announcers let us know it is time for Ultimate Deletion. Cole didn't seem thrilled about it.
Ultimate Deletion: Matt Hardy vs. Bray Wyatt
The match between Hardy and Wyatt started. Referee Shawn Bennett was in the ring on the Hardy Compound. Wyatt was in control with a clothesline. Wyatt grabbed a steel chair from under the ring. Hardy called for something to initiate and fireworks went off to distract Wyatt. Hardy worked over Wyatt with chairs to the gut and a chair to the back. They left the ring and fought into an area marked the "Dilapidated City."
They went up to some shack with Hardy asking Wyatt if it reminded him of anything. There were videos of Wyatt's house that Randy Orton burned down last year. Hardy attacked Wyatt with a kendo stick and Wyatt came back with a kendo stick to the back. Wyatt let out a loud yell. Matt got away, so Wyatt went after him.
The next scene was in the "Land of Obsolete Man." Wyatt tried chasing him, but Hardy kept running away and they showed visuals of Wyatt trying to attack him with a kendo stick. Hardy ended up running away from him. They went back to brawling in a forest with Wyatt tossing Hardy into a tree. Wyatt hit Hardy in the back with a tree bark for a two count with the ref right there to make a count. Wyatt whipped Hardy into some garage door. The door went up.
They entered the "Dome of Deletion" that had a ring inside of it. There was a white piano. Wyatt tried to slam Hardy on it, but Hardy fought back and grabbed a ladder. Hardy ran at Wyatt with a ladder shot to the ribs. Hardy hit Wyatt in the ribs with the ladder again. Hardy welcomed him to the Ultimate Deletion and hit Wyatt in the back with the ladder. Hardy hit Wyatt in the throat with the ladder. Hardy talked to the "Chair of Wheels" (wheelchair) and the "Mower of Lawn" (lawnmower). Hardy went on the lawnmower, but Wyatt got back up with his unique upside down stance. Wyatt sent Matt's head into the lawnmower. Wyatt rolled Hardy back into the ring. Wyatt hit a neckbreaker on Hardy on the apron of the ring for a two count. Wyatt told Hardy that it isn't his ultimate deletion, it is Matt's ultimate deletion. Wyatt dragged Hardy out of the room they were in.
It turned to Vanguard 001 camera and it showed that Wyatt was carrying Hardy in the field.
They went over to the "Lake of Reincarnation" where Hardy called on his dilapidated boat Skarsgard. Vanguard 001 tried to attack Bray, but Bray caught it and Bray sent it up into the air telling it that he will deal with it later. Hardy flipped over the boat and it was Senor Benjamin. Senor Benjamin threw a globe at Wyatt. Jeff Hardy (aka Brother Nero) showed up to say that he's got the whole wide world in his hands. Matt hit the Twist of Fate on Wyatt. Hardy pinned Wyatt and the ref counted the pin for the win. It went about 13 minutes.
Winner by pinfall: Matt Hardy
Analysis: It's tough to rate something like that with star ratings, so I'll pass on doing that. I was entertained by it. The whole thing was pretty silly but in a fun way. I don't mind WWE trying different stuff once in a while. They could have gone a lot longer and done some more fun things that are even more out there, but what they did was cool. It was good to see Jeff Hardy back even though he was only there to say one of Bray's catchphrases about the whole world in his hands. It was no surprise that Matt got the win since it's his match and he's the face in the storyline. This match was way better than last year's House of Horrors. That's for damn sure.
After the match was over, Hardy knocked Wyatt into the Lake of Reincarnation. Hardy asked Senor Benjamin to get Wyatt's body. Benjamin had a shovel and said that Wyatt is not there. Hardy said that is delightful and claimed that Wyatt has been deleted. Vanguard 001 let us know that the deletion was complete.
The deletion was complete and that was the end of Raw at 11:13pmET.
Analysis: This will probably lead to some sort of reboot for the Bray Wyatt character. I'm not sure what that will mean or when it might happen, but I think if they bring him back as the same guy with the same look then it will be disappointing. Some new version of The Wyatt Family may be needed. Perhaps a new look completely for Wyatt.
I was told by our TJRWrestling NXT writer Kurt Zamora that the live crowd didn't get to see Ultimate Deletion – they saw Braun Strowman beat Elias and Kane in dark matches.
Three Stars of the Show
1. Brock Lesnar
2. Roman Reigns
3. (tie) Matt Hardy
3. (tie) Bray Wyatt
The Scoreboard
5.5 out of 10
Last week: 6
2018 Average: 6.04
Last 5 Weeks: 6, 5, 6.5, 8, 7.5
2018 High: 8 (February 19)
2018 Low: 5 (January 8, March 5)
Final Thoughts
I give it a 5.5 out of 10.
It felt like an average Raw or below average in some parts. I thought the Lesnar/Reigns segment was by far the best part of the show. If the crowd liked Reigns more and cared about him more then that would have helped, but it was an entertaining segment.
The Ultimate Deletion isn't the kind of thing that every wrestling fan is going to like, but I enjoyed it. Being different is cool with me.
I think they dropped the ball with the Raw Women's Title segments because Bliss vs. Asuka was a boring match that did nothing for either woman. Why did it take Nia Jax 20 minutes to go after Bliss? It also hurts that Jax is just granted a title shot without winning a match to earn it. People should earn title matches.
I'm surprised that there wasn't an appearance from Triple H, Stephanie McMahon or Ronda Rousey (not on Raw on the actual show). That's two weeks in a row now. I assume they will be there in the last two weeks.
As for Cena's story with Undertaker, it just wasn't that interesting this week. Last week was a lot better.
Yup, it's happening. @RealKurtAngle & @RondaRousey vs. @TripleH & @StephMcMahon on The #GrandestStageOfThemAll, #WrestleMania! #RAWpic.twitter.com/bkjgwYQefO

— WWE Network (@WWENetwork) March 6, 2018
The next WWE PPV is WrestleMania 34 on April 8. Here's what we know so far.
Universal Championship: Brock Lesnar vs. Roman Reigns
WWE Championship: AJ Styles vs. Shinsuke Nakamura
Triple H and Stephanie McMahon vs. Kurt Angle and Ronda Rousey
Smackdown Women's Championship: Charlotte Flair vs. Asuka
Intercontinental Championship: The Miz vs. Finn Balor vs. Seth Rollins
Raw Tag Team Championships: Sheamus & Cesaro vs. Braun Strowman and ???
Raw Women's Championship: Alexa Bliss vs. Nia Jax
Andre the Giant Men's Battle Royal
WrestleMania Women's Battle Royal
Kevin Owens vs. Sami Zayn (It's on the card for now, but I think they will be in a tag team match.)
Cruiserweight Championship: Cedric Alexander vs. Mustafa Ali or Drew Gulak (probably Mustafa Ali)
The US Title match is likely Randy Orton vs. Bobby Roode vs. Jinder Mahal, but that's not official yet.
—
That's all for this week. See ya next time for the Smackdown review.
Go Toronto Raptors and Toronto Maple Leafs.
You can contact me using any of the methods below. Thanks for reading.
John Canton
Email: mrjohncanton@gmail.com
Twitter: @johnreport