The John Report: The WWE Raw Deal 03/12/18 Review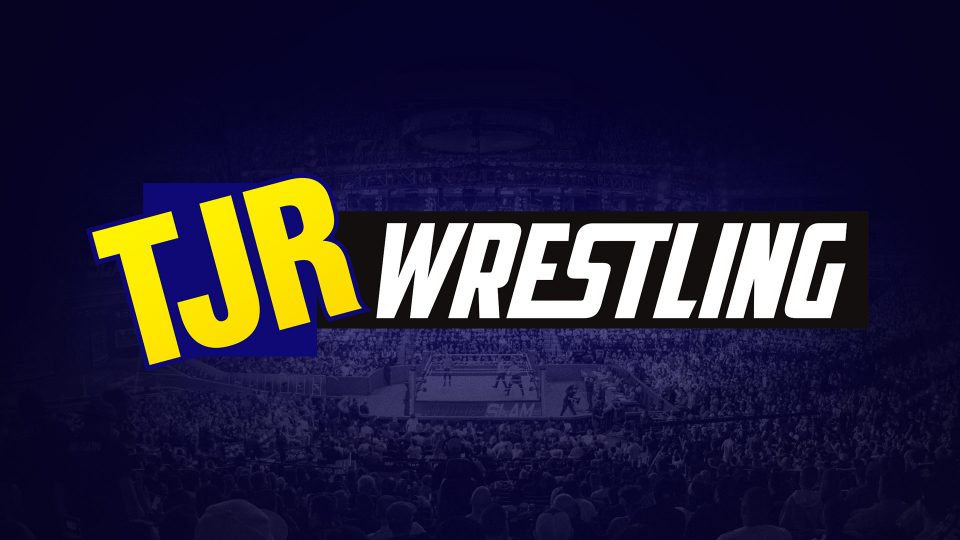 We are less than four weeks away from WrestleMania. I had a busy Sunday night in terms of WWE action because I went to a Raw brand live event in my hometown of London, Ontario that was a lot of fun. That show ended right around 8pmET, so I got home from that and wrote about the Smackdown PPV called Fastlane. It was about six hours of WWE content and I'm back for more.
Before I get to Raw, I want to put over this tweet from Braun Strowman. I sat row one at the live event and there was a kid by us that had a sign that said it was his first WWE live event. Strowman saw it and signed it for the kid. A few other wrestlers did too. I tweeted the pic to Strowman (pic was taken by my friend Melo Man) and Strowman retweeted it, so it's blowing up all over social media. Great to see that. Strowman is an awesome guy and I'm glad he gave that young fan a moment he'll remember forever. Here's the tweet Strowman sent out about it.
https://twitter.com/BraunStrowman/status/973284716886544384
Live from Detroit, Michigan, this is the Raw Deal for episode #1294 of Monday Night Raw. Follow me on Twitter @johnreport. Thanks to Melo Man for the banner up top. Please check out the brand new look to TJRWrestling.net if you haven't done so already. There's a lot to do on the site such as checking out my review of every WrestleMania in the archives and you can always pick up a TJRWrestling t-shirt to support the site as well.
There was a shot of the live crowd in Detroit as Michael Cole welcomed us to Raw.
Let's Hear From Kurt Angle
Kurt Angle, the General Manager of Raw, made his entrance to a big ovation as well as the "you suck" chants. Angle is teaming with Ronda Rousey against Triple H and Stephanie McMahon at WrestleMania.
Angle said he was excited to compete at this year's WrestleMania with his tag team partner Ronda Rousey. Angle talked about how they are competing against the Commissioner of Raw, Stephanie McMahon and the COO of WWE, Triple H. Angle said he almost feels sorry for what Ronda does to Stephanie McMahon, but he won't feel sorry for what he does to Triple H.
Angle spoke about the Universal Championship match at WrestleMania: Brock Lesnar vs. Roman Reigns. Angle claims he was told that Lesnar will not make it tonight because he may not have been feeling well, he may have had transportation issues or he may have just not wanted to go. Angle tried to continue talking about Miz TV, but he was interrupted by Roman Reign's music.
Roman Reigns interrupted Angle's speech by walking down to the ring with a purpose. Reigns got into the ring.
Reigns said he wished he was surprised, but he's not. Reigns said that he literally said this two weeks ago and he wasn't lying by saying that Lesnar doesn't respect him, the company or the people in Detroit. Reigns said that Lesnar doesn't care about the people around the world. Reigns wondered what kind of penalty there will be for Lesnar not showing up to work. Reigns talked about how there's not going to be repercussions for Lesnar not showing up because he is "Vince's boy." Angle touched the microphone, but Reigns told him not to talk. Reigns said if they didn't show up for work they may get fired. Reigns said it's not fair. Reigns mentioned he walked by Vince McMahon backstage and Vince didn't have the guts to tell him what's going on. Reigns talked about how he busts his ass, he travels all over the world the majority of the year for Vince and his company. Reigns said that it's one thing to be disrespected by Brock Lesnar, but he will not be disrespected by Vince McMahon. Reigns left the ring.
Reigns was shown walking backstage. Reigns walked up to Vince McMahon in the gorilla position with Shane McMahon sitting beside Vince. That led to Vince telling Reigns he'll talk to him and Vince said, "go to commercial." They went to commercial there.
Analysis: That was a very rare scene to have Reigns walk up to Vince while he had the headset on behind the curtain. It certainly makes it feel more real of a situation and makes Reigns look good as a company guy that wants what is best for WWE. Smart booking. Do something we don't normally see and it's going to get people talking.
(Commercial)
A commercial aired for WrestleMania featuring the mixed tag team match with Rousey/Angle vs. Stephanie/Triple H.
There was a shot of Renee Young standing outside of Mr. McMahon's office. Renee said they went into the room, things got pretty loud and then it calmed down. Reigns walked out of the room and left down a hallway. Vince walked out shortly after. Vince said that Brock Lesnar is not his boy or Paul Heyman's boy. Vince said that Lesnar is his own man. Vince said he has no intention of disrespecting Roman and he's a great competitor. Vince told Reigns an expression that The Rock used to say: "Know your role and shut your mouth." Vince said that Lesnar doesn't like people, but it doesn't make him a bad guy. Vince said that Lesnar probably doesn't respect the WWE Universe, but Brock loves going in the ring or the octagon. Vince said that Brock has earned his special privileges. Vince claimed that next week, Brock Lesnar will be there on Raw and he will compete against Roman Reigns for the Universal Championship at WrestleMania. Vince said you've got Vince's word that Lesnar will be there. Vince said that based on what just happened, Roman Reigns has been temporarily suspended. The ended the interview.
Analysis: There was a lot there, but Vince appearing on Raw is a big deal. I liked the way it was set up. This storyline feels more "real" than most angles that happen in WWE, so that's a good thing. Vince admitted Lesnar has special privileges, that Brock doesn't like people and that Lesnar will be there next week for sure. Suspending Reigns is a way to get sympathy for him. It's like doing an arrest angle. It's right out of the face playbook, so it shows how hard WWE is trying to make Reigns likable to the fans.
Sonya Deville was in ring with her Absolution allies Mandy and Paige.
Sasha Banks entered with Bayley, who was reluctantly out there with Banks.
Sonya Deville (w/Mandy Rose & Paige) vs. Sasha Banks (w/Bayley)
There was some trash talk early on. Banks dumped Deville out of the ring about one minute into the match as the show went to break.
(Commercial)
The show returned with Banks in Deville with a highlight where Deville hit Banks with a knee to the ribs. Deville took down Banks with Cole talking about how at Fastlane, Asuka is challenging Charlotte Flair of Smackdown at WrestleMania, so there's no challenger for Alexa Bliss right now. Deville with a leg scissors around Deville's waist. Banks backed Deville into the corner, but Deville came back with a kick followed by a running knee. Deville with shoulder tackles to Banks in the corner. Deville missed a corner charge because Banks moved and Banks kicked Deville in the head. Banks with a knee to the face. Banks with a double knee attack off the ropes for a two count. Rose went on the apron to distract, so Bayley pulled Rose off. Banks with a Backstabber into the Bank Statement submission for the win after about nine minutes.
Winner by submission: Sasha Banks
Analysis: *1/2 A basic match to put over Banks. There wasn't a point in the match where I thought Deville might win although she did get a lot of offense in. Bayley watching Banks' back was the difference in the match, so it shows how good they can be if they work together even though they were having issues.
Post match, Bayley walked to the back. Rose and Deville went into the ring for a double team attack on Banks. They beat her up with punches. Deville with a leaping kick to the head of Banks. Paige posed with Deville and Rose to celebrate their actions.
Analysis: The story is that Bayley was there for Banks during the match, but Bayley didn't want to help her after the match. It feels like one of Banks or Bayley is going to turn. I think Banks would be smarter because she's been great at being a heel in the past, but WWE may opt for Bayley.
The Raw announce team of Michael Cole, Corey Graves and Jonathon Coachman were shown on camera.
A video package aired for 2018 WWE Hall of Fame celebrity inductee: musician Kid Rock. He appeared in WWE a few times and they noted he's performed on Raw, Tribute to the Troops and WrestleMania. They put over the fact that he sang the American Badass song for Undertaker in 2000. They aired more clips of Kid Rock performing at various WWE events.
Analysis: Congrats to Kid Rock, I guess. I've stopped complaining about the WWE Hall of Fame. There's not much to say about it. I hope wrestlers like Vader get to go in one of these years because he's a guy that really deserves it. Celebrities that appeared on WWE programming a few times don't really matter to me.
The crowd in Detroit cheered since Kid Rock a Michigan guy.
Asuka will be on Raw later. The Miz will host Miz TV with Seth Rollins and Finn Balor as the guests up next.
(Commercial)
Miz TV with Seth Rollins and Finn Balor
The Miz was in the ring with the Intercontinental Championship. Miz was alone in the ring with the IC Title on his shoulder. Miz talked about how the Miztourage duo has an opportunity at a title shot at WrestleMania for later, so that's why they aren't there. Miz talked about how WrestleMania is his final hurdle in becoming the longest reigning IC Champion of all time.
The Miz introduced Seth Rollins. Seth Rollins made his entrance wearing his Bam Bam Bigelow-like fire tights (burn it down) and a Monday Night Rollins shirt. Rollins sat down in one of the chairs in the ring.
The Miz introduced Finn Balor, who was wearing his blue attire. He didn't do his usual entrance with the poses like he does for his matches. Balor sat down in a chair in the ring.
The Miz talked about how Rollins was calm, cool and collected. Miz pointed out that Balor took away the singles matches that Miz and Rollins could have had at WrestleMania. Miz said they are the two workhorses of WWE. Miz pointed out that Balor doesn't have the accomplishments that those two have.
Rollins asked Miz if he thinks they are a bunch of idiots. Rollins told Miz it's a triple threat match at WrestleMania and to deal with it. Miz pointed out that Balor is the man…in bingo halls. Miz talked about how Balor's WWE resume is lacking, but two years ago he defeated Rollins to become the first ever Universal Champion. Miz put it over as a huge accomplishment for Balor. Miz said maybe Balor deserves a one on one spotlight at WrestleMania against The Miz because Balor has proven he's better than Rollins.
Balor responded that Miz just tried this technique with Seth and asked why he thinks it might work with Balor. Miz bragged about the title that he made prestigious. Miz asked if he's the bad guy here. Most fans chanted yes and some chanted no. Miz pointed out that Rollins resents Balor for beating him for the Universal Champion. Miz talked about how Rollins is going to stab him in the back like Rollins did with The Shield. Rollins told Miz to shut up, which drew cheers.
Rollins talked about how they didn't need to fire them up because it's the IC Title and WrestleMania, so they are already fired up. Rollins said he'll beat Miz and take the IC Championship. Rollins told Balor he doesn't stand a chance. Balor pointed out what happened the last time they had a championship match and Balor said he beat him with one arm (injured shoulder). Rollins told Balor in four weeks he's going to stomp his head into the mat to become the IC Champion. Balor said they don't have to wait for four weeks because they can do it right here in Detroit. Balor dropped his mark and pushed the chair down. Rollins pushed his chair down. Miz had a big grin on his face. Both guys looked at a smiling Miz.
Miz tried to run out of the ring, each guy hit a punch and Balor hit a clothesline that sent Miz out of the ring. Rollins punched Miz and knocked him down. Rollins left the ring while his music played and Balor was down in the ring. Miz had a grin on his face while he was sitting out of the ring.
Analysis: It was a solid promo segment. The Miz is a good instigator as an annoying heel, so to have Rollins and Balor call him out on it was the right way to book that segment. Rollins and Balor coming to blows is fine because it puts over how competitive they are to put over who the better man is. I like the way all three guys put over the value of the IC Title. That's important in a segment like that.
Coming up later is John Cena.
This week on Smackdown, they hyped up Shane McMahon making a WrestleMania announcement with a clip of him staring at Owens and Zayn. Plus, Asuka makes her first ever appearance on Smackdown.
(Commercial)
The match was made official for later on Raw: Seth Rollins vs. Finn Balor.
Sheamus and Cesaro are the Raw Tag Team Champions that have been seeking competition. They have trash talked on social media about how great the yare and The Miztourage duo answered that they are competition. They entered for a match against Curtis Axel and Bo Dallas aka The Miztourage.
Dallas and Axel attacked before the bell rang. A fan has a sign in the crowd that says "Ronda Call Me" and has his number on it. The bell didn't ring as Sheamus and Cesaro stomped away on Axel and Dallas. The Revival duo of Dash Wilder and Scott Dawson joined the fight by brawling with the other two teams. Luke Gallows and Karl Anderson went down to the ring to brawl with Sheamus and Cesaro. Heath Slater and Rhyno joined the party, so it was the entire tag team division.
All of the tag team wrestlers isolated Cesaro and Sheamus against the turnbuckles and stomped away on them. Fans chanted for "Rhyno" since he's from Michigan. Cesaro left through the crowd while Sheamus went up the ramp to get away from everybody. The segment ended with all the teams standing around the ring.
Analysis: It was a necessary segment to try to show that Raw has tag teams that could face Sheamus and Cesaro. It may set up a Gauntlet Match or some kind of elimination to determine top contenders to the champions leading up to WrestleMania. (It ended up being a battle royal.)
John Cena is up next at the top of hour two.
(Commercial)
They showed images of Titus O'Neil's recent trip to South Africa with pics of O'Neil visiting kids there. There's a WWE tour in South Africa next month.
Let's Hear From John Cena
John Cena entered to a thunderous reaction at the top of hour two. A lot of cheers with some boos in there as well. Cena went over to Coachman and shook hands with him. Images were shown from Sunday's Fastlane PPV where AJ Styles retained the WWE Title to face Shinsuke Nakamura at WrestleMania. Cena was sad after he lost the match.
Cena said he is brave enough to face the truth. Cena said that the truth is he's had opportunity after opportunity on both brands, he tried his hardest, he gave 100% and he did not get the job done. Cena said no excuses and nobody to blame except himself. Cena said it is every superstar's dream to contribute to WrestleMania. Fans chanted "Undertaker" before Cena could continue. Cena said: "I hope they are listening." Cena said that he is there tonight to tell us he will not contribute to WrestleMania this year. Cena said he's not going to quit or walk away or miss WrestleMania – he's going to be there, but his road to WrestleMania is now the same as the fans.
Cena said he's stood in this ring time and time again to feel the energy, but this year he gets to be the energy. Cena said his road to WrestleMania means he is going as a fan. Cena talked about how it's a surprise, but he pointed out the WWE Universe is the best part of WrestleMania because without us, there's no action and there sure as hell ain't noise. Cena said he's going to Wrestlemania to have a blast because he's going to have a blast and be fired up just like us. Cena pointed out fans in the crowd saying he might sit next to them. Cena walked into the crowd and the feed cut out for a few seconds. Cena started a "this is awesome" chant with the crowd. He called a guy with a beard "Sasquatch." Cena tried to start a "let's go Roman" chant and people booed. Cena went back into the ring.
Cena talked about how there is something we have to address because there is a chant they can't do at WrestleMania: "Let's go Cena" and the fans chanted "Cena Sucks" and then the fans did it on their own. Cena said that sounds as good as a sip of beer, so I guess that's what happened when the feed cut out.
Cena mentioned that if he did a thing that he wasn't supposed to do, would that change his road to WrestleMania? Cena: "I challenge The Undertaker to a match at WrestleMania." The fans went wild for it.
Cena said if they didn't want him to say it then they would cut off his microphone and suspend him. Cena said: "I challenge The Undertaker to a match at WrestleMania" several times. He was really fired up about it. Cena said there is one individual keeping the match from happening and that's The Undertaker. Cena told The Undertaker to get over his own ego. Cena said when he fails, he gets back up, he smiles and kicks ass the next day. Cena talked about how when The Undertaker fails, he hides his head in the sand and is afraid of what people might say about him. Cena told Undertaker to not hide behind his lame excuses. Cena said that he's not broken down because if he was he wouldn't be posting workout videos on his wife's Instagram. Loud "ohhhh" reaction. Cena called Undertaker a self-centered egomaniac. Cena asked if they want to see The Undertaker kick his ass and Tombstone him in front of 75,000 people at WrestleMania? The fans chanted "yes" for that. Cena said he would love Undertaker to see him try. Cena said he's going as a fan or as The Undertaker's opponent. Cena told Undertaker that the ball is in his court. Cena said if he was Undertaker he would know what he would do: "I would want one more match." Cena dropped the microphone and left.
Analysis: That was an excellent promo from Cena. The rumored match for months was Cena vs. The Undertaker at WrestleMania, so now it's finally being mentioned with Cena challenging Undertaker in a very direct way. I like how Cena made it personal talking about how Undertaker goes away when he loses while telling Undertaker that he's not broken down or too old because if he was he wouldn't be on his wife's (Michelle McCool) Instagram working out. That's the personal touch that will add to the rivalry instead of just a match between two of WWE's biggest stars ever. It was really well done. I liked it a lot.
The announcers hyped things to come. I wasn't paying attention because I was writing praise for that Cena promo.
(Commercial)
Sheamus and Cesaro were in Kurt Angle's office. Cesaro complained about what happened earlier when they were attacked by Raw tag teams. Sheamus said they know about rumors of a Superstar Shake-up after WrestleMania, so they wanted to get traded. They talked about facing Smackdown teams like The Bludgeon Brothers and The New Day. Angle said he's not trading them. Angle said they will have a Tag Team battle royal match later on Raw to see who faces Sheamus and Cesaro at WrestleMania.
Analysis: That's a solution to this issue of who the WrestleMania opponents might be.
There was a video package about last week's Braun Strowman victory over Elias in the Symphony of Destruction match. It really wasn't that memorable, but the video package treatment makes it seems like a bigger deal.
Elias was in the ring with a neckbrace on with his guitar ready for one of his musical performances. He was fine at the house show I was at on Sunday, but TV is different. Elias claimed it was the fan's fault. Elias left the guitar in the ring and he left the ring.
Analysis: That was riveting television. Not really.
There was a shot backstage of Braun Strowman. Strowman spoke about how he dropped a piano on Elias with the word "PIANO" on the screen. Strowman mentioned how he doesn't have a match at WrestleMania. Strowman said he would carve his own path of destruction and somebody will get these hands at WrestleMania.
Analysis: I hate the words on the screen so much, but it's good for kids to read…I guess. Anyway, I'm interested to see what WWE has planned for Strowman at WrestleMania.
Balor vs. Rollins is up next.
(Commercial)
Seth Rollins made his entrance for the match to a nice ovation.
Finn Balor entered for his match with Cole shilling Survivor Series tickets in Los Angeles are available this Friday. Balor did his full entrance this time with the poses during the song.
Analysis: This is the second match in the first 90 minutes of Raw. That's not a major complaint because the promos have been good.
Seth Rollins vs. Finn Balor
Balor slapped on an armbar early as The Miz was shown watching on a TV backstage. Rollins with a back elbow on Miz. Rollins kicked Balor in the back. Rollins with chops on Balor, but Balor came back with a dropkick. Balor sent Rollins out of the ring and when Rollins got back up, Balor with a dropkick. Balor with a running kick while on the apron as the show went to break three minutes into it.
(Commercial)
Back from break, Rollins was in control with a headlock. Rollins worked over Balor with punches to the back followed by a running knee to the head that got a two count for Rollins. Another headlock by Rollins as Miz was shown looking on at a TV backstage. Balor worked over Rollins with punches and Rollins sent Balor face first into the turnbuckle. Rollins went for a springboard attack, Balor moved and hit two forearms. Balor hit another running forearm to Rollins' face. Balor with two chops, Rollins with a boot to the face and Balor with a jumping kick. Balor with an elbow to the chest for a two count. Balor countered a knee attempt with a forearm, Rollins hit a forearm and Balor slugged away with punches. Rollins wit ha spinning punch, Balor with an overhead kick and Rollins with a leaping enziguri kick. Both guys were down for a few seconds. Balor with a double foot stomp to the chest followed by a Slingblade. Rollins came back with a standing side kick for a two count. Rollins with two running forearms on Balor against the turnbuckle, Balor avoided another one and hit a leaping kick. Balor went up top and Rollins knocked him down to crotch him on the top rope. Balor with elbow strikes to knock Rollins, but Rollins went up top with a superplex. Rollins went for his Falcon Arrow slam, but Balor hooked him with an inside cradle for the pinfall win after 14 minutes.
Winner by pinfall: Finn Balor
Analysis: ***1/4 Good match as usual from these guys. It was a very even match where either man could win at any point. Sometimes I hate it when they do finishes where somebody doesn't hit a finisher, but I'm fine with it here. The story is that Balor knows Rollins' moves really well, so he knew a Falcon Arrow was coming after the superplex and he managed to counter with an inside cradle to win the match. It's a clever finish to do because it also puts over how even these guys are whenever they are in the ring together. I assume each man will probably face Miz in a non-title singles match between now and WrestleMania as well.
Post match, Rollins sat up and he was stunned by the loss. Balor was exhausted, but happy about the win.
A video aired about WWE Hall of Famer Fabulous Moolah. It was announced at the end that there will be a Fabulous Moolah Battle Royal at WrestleMania.
Analysis: It's a way to get the women on the show like the men that will be a part of the Andre the Giant battle royal. I don't love it, but it's nice for the talent to be a part of WrestleMania in some way.
A video about Rousey/Angle vs. Triple H/Stephanie is up next.
There were promos from Rusev and Lana vs. Bobby Roode and Charlotte for Mixed Match Challenge on Tuesday.
(Commercial)
A video package aired about Ronda Rousey and Kurt Amgle vs. Triple H and Stephanie McMahon. It's the same video that was at Fastlane that took about five minutes.
Asuka was shown walking backstage because she's up next.
Analysis: That's the end of the second hour of Raw. Only about 25 minutes of in-ring action for two matches so far. Like I said earlier the promos have been good, but it's a different kind of show this week.
(Commercial)
Let's Hear From Asuka (and a predictable interruption)
Asuka made her entrance. Good reaction from her. The announcers noted that she appeared at Fastlane to challenge Smackdown Women's Champion Charlotte Flair at WrestleMania.
Asuka was interviewed by Charly Caruso in the ring. They showed an image of Asuka pointing at the WrestleMania sign at Fastlane.
Caruso noted that people assumed Asuka would choose Alexa Bliss, so she asked Asuka why. Asuka said "I" and Alexa Bliss' music hit.
Alexa Bliss made her entrance with the Raw Women's Title around her waist. Mickie James entered with her in her ring gear. Bliss was not in her ring gear, so you know what's coming. Bliss pointed out that Asuka's English isn't great, so Bliss will explain it.
Bliss and James went into the ring. Bliss said that Asuka is a fierce competitor. Bliss said that Asuka is very, very smart and has a long undefeated streak. Mickie asked how Alexa keeps that streak going and Alexa said that Asuka wouldn't dare to put that streak on the line against Alexa at WrestleMania. Mickie mocked Asuka's "nobody's ready for Asuka" line. Bliss said at Elimination Chamber, she redefined what it means to be Women's Champion while calling James a future Hall of Famer. Bliss said Asuka knows she can't beat Bliss at WrestleMania, so why even try? Bliss said Asuka had smart strategy by not choosing to face Bliss. Bliss said she was rooting for Asuka to beat Charlotte and called Smackdown the "B" show.
Asuka said she chose Charlotte because to be the woman you have to beat the woman. Asuka said she chose the best woman in WWE. Bliss laughed about how this was a language problem especially because Asuka was yelling. Asuka noted that she beat Bliss before and she wants to face her. Bliss told Asuka she will get this woman…but nobody came out. Bliss said "you get this woman" again and nobody came out.
Bliss shoved Asuka, James shoved Asuka and James kicked Asuka to keep her down. James told Asuka she's ready for her.
Analysis: It took a while to get to the point of that promo, but it was obvious what was happening when you could see Asuka and Mickie in their ring gear. Bliss made it seem like Nia Jax was going to fight for her. There was no sign of Jax because the rumors are Jax is going to turn face to go against Bliss at WrestleMania, so Jax not coming out there will play into that.
(Commercial)
The match started during the break.
Analysis: Two of the three matches so far followed the impromptu match setup. I think WWE does it too often.
Asuka vs. Mickie James
James was in control as the show returned. Asuka came back with a running hip attack followed by punches. James left the ring, so Asuka hit her with a running kick while on the apron. James tried to leave over the barricade, but Asuka stopped her and whipped James into the screen that was on the ring apron. Asuka went for a kick, James moved and Asuka's right foot hit the ring post. That sounded bad because she kicked the screen. Asuka stumbled her way back into the ring to beat the ten count. James worked over the right leg of Asuka by whipping it against the ring post. James stretched Asuka's right leg against the ropes followed by a kick to the gut. James wanted her DDT, but Asuka countered. Asuka came back with a kick to the head. Asuka hit spinning back fists and punches. Some fans chanted "Rusev Day" but not a lot. Asuka with a knee to the face of James for a two count. James tripped up Asuka with a shove to the back of the knee. James hit a flapjack followed by an impressive kip up. James went up top, Asuka went after her and James punched her in the back. James hit a sunset flip Powerbomb for a two count. That was a great spot for a two count. James went for the Mick Kick, Asuka ducked it and Asuka applied the Asuka Lock. James was screaming for Bliss, but she couldn't fight it anymore and James tapped out. Asuka won after just 7 minutes.
Winner by submission: Asuka
Analysis: **3/4 That was really good for the time given. I wish they got more time. It was a physical match with Asuka sending James into the side of the apron screen, James hitting that impressive Sunset Flip Powerbomb and some of those kicks looked pretty stiff too. The crowd tuned out a bit during the match because they know Asuka is going to win a match like this, which is a problem with the streak – fans aren't going to buy nearfalls in TV matches. The work was good, though, and I hope they have a proper feud one day. I liked their NXT Takeover match in late 2016. They have good chemistry together.
After the match, Bliss walked up the ramp by herself without helping Mickie.
Coming up on Raw is an Ultimate Deletion Preview.
Still to come is a Tag Team Battle Royal.
There was a shot of Nia Jax in the locker room. Alexa Bliss walked up to her asking where she was. Jax said that Kurt told her not to come out because she has a match up next. Bliss said that she set it up for Jax and it would be the perfect opportunity after Jax's embarrassing loss. Bliss said that she let people down, but Nia is better than that. Bliss pointed out she was there for Nia last week to pick up the pieces. Bliss told Jax that she loves her and Jax said she loved Bliss too. They hugged. Bliss said when she faces Asuka next week to beat her streak, she wants Jax in her corner. Bliss told Jax to show the world that the irresistible force is back and better than ever. Jax said okay and left.
Analysis: I thought that Asuka match might be her farewell on Raw, but Bliss noted that she's facing Asuka next week. Anyway, this promo was about Bliss wanting to manipulate Jax some more. It's all building to Jax turning face.
(Commercial)
Nia Jax entered for a match. A woman was in the ring that we don't know that Cole called Joan King.
Nia Jax vs. Joan King
Jax splashed King in the corner and tossed her across the ring. Jax ran the ropes with an elbow drop. Jax hit a Samoan Drop leading to the pinfall win in less than one minute.
Winner by pinfall: Nia Jax
Analysis: Easy win for Jax to give her momentum back after she lost to Asuka last week.
There was a shot of Alexa Bliss and Mickie James in the locker room. A camera was in there snooping in on them or at least that's what it looked like. Bliss told James that she could be a lot harder to her. James said she almost died when Bliss told Jax about how she sees people walking through the airport. Bliss said it was like Shrek. Bliss said Jax needs to be coddled because she can't handle the truth and Bliss added that Jax is a vulnerable human being. Bliss said she can't believe Jax screwed them. Bliss said she had Jax in the palm of her hand. Bliss called Jax a loser and said she was just as dumb as she is big. Bliss told James that Jax would be nothing without Bliss. Bliss said that they will use Nia next week, she does all the dirty work and they get all the glory. Bliss said if Jax thinks for herself they will beat her up. Bliss wondered where Charly was for their interview. Charly Caruso walked in to say that the boom microphone was on and everybody just heard everything they just said. Jax left the ring.
When Jax went up the ramp, she had an angry look on her face and went running to the back. There was a shot of Bliss and James in the room again. They left through a back door. Caruso said that the interview will not happen, but Bliss will face Asuka next week. Jax showed up in the room tossing around luggage. Jax asked where Alexa was and Charly told her they left. Jax ripped up some of Alexa's clothes. Jax screamed and left the room.
Analysis: That was a unique way to do it. I give credit to WWE for the creative way they set it up. Having Bliss and James talking like that for a few minutes felt silly, but then Bliss mentioned that Charly was supposed to interview them and having Charly show up to tell them the microphone was on revealed it in a big way. That accelerated the face turn of Jax because now fans will want to see Jax get her hands on Bliss and James for making fun of her as much as they did. I'm not a huge fan of mocking Nia for her weight, but that's a cheap heat thing WWE loves to do. The Jax face turn is no surprise because it's similar to what they did with Braun Strowman where he was booked like a monster heel and ended up turning face. It's a formula that Vince McMahon likes to use to turn bigger wrestlers into faces. I thought it was well done.
(Commercial)
A video package aired about Matt Hardy's feud with Bray Wyatt to set up their Ultimate Deletion match. There were clips shown of Matt Hardy at the Hardy Compound. There were shots of Matt's family including Queen Rebecca (his wife), Lord Maxel (oldest son), Lord Wolfgang (youngest son), Senor Benjamin (his father in law) and Vanguard One. Images were shown of Hardy doing a promo at his house where he will sentence Bray to the Ultimate Deletion.
Bray Wyatt did a promo in a darkened room. Wyatt said that Matt Hardy is a man that made a bad decision. Wyatt said that when the devil is standing on your doorstep, you should never let him in. Wyatt said he'll accept Matt's invitation for the Ultimate Deletion. Wyatt said that Matt had a beautiful home and beautiful family while noting it would be a real shame if something happened to them. Wyatt: "I'm coming for you, Matt. Run."
Analysis: The Ultimate Deletion match was taped last week at the Hardy Compound in North Carolina. It's going to be interesting to see how that match is. I enjoyed it when Matt did it in TNA because it was silly. It should have better production values in WWE. People will think it's dumb and that's okay, but I'm open to different concepts in WWE.
Angle was shown backstage saying he knew Bray was crazy, but he wondered what happened to Matt. A ref named Shawn Bennett walked into the picture. Angle told Shawn to be the referee. Shawn asked if he did something wrong. Some fans laughed at that. Angle said no and that he needed Shawn to try to make sure that they both make it back to Raw in one piece.
The tag team battle royal match is up next.
(Commercial)
A video aired about WrestleMania taking place in 27 days.
There was a clip of Roman Reigns' promo from the opening segment of Raw with Reigns talking about how he's okay with being disrespected by Brock Lesnar, but he won't be disrespected by Vince McMahon. They showed the clip of Reigns going up to Vince in the gorilla position. They showed a clip of Vince's interview as well with Vince talking about Reigns being suspended.
The announcers talked about Lesnar being on Raw in Dallas next year, but they wondered if Roman Reigns will be face to face with Lesnar while noting that Reigns was temporarily suspended.
Next week on Raw: Matt Hardy vs. Bray Wyatt in the Ultimate Deletion match and Alexa Bliss vs. Asuka in a non-title match.
The tag teams were in the ring for the battle royal. Sheamus and Cesaro were on commentary for the match.
Braun Strowman went down to the ring. Strowman told the ref to ring the bell.
Battle Royal featuring Raw Tag Teams: Scott Dawson & Dash Wilder, Heath Slater & Rhyno, Titus O'Neil & Apollo, Luke Gallows & Karl Anderson, Bo Dallas & Curtis Axel and Braun Strowman
As soon as the bell rang, Strowman dumped Apollo out of the ring. Heath Slater ran away from Strowman, but Strowman chased after him and Strowman eliminated Slater easily. Wilder and Dawson eliminated Rhyno. The wrestlers teamed up to try to go after Strowman, which was not successful. Strowman looked dominant as the show went to break.
(Commercial)
Back from break, the wrestlers worked together against Strowman. They sent Strowman out of the ring under the top rope. The Revival drove the steel steps into Strowman. Bo and Curtis also sent the steel steps into the Strowman. Four guys picked up the bottom half of the steel steps into Strowman's ribs to knock him down. Titus fought off Gallows and Anderson with a kick and a clothesline. Titus worked over the others with punches on Wilder and Titus tossed him across the ring. Titus splashed Dawson in the corner followed by a sitout spinebuster. Dallas, Axel, Wilder and Dawson tried to work together against O'Neil, but then they decided to fight eachother. Dallas eliminated Dawson. Axel eliminated Wilder although the first attempt failed. The second attempt worked. Titus with kicks. Strowman back in the ring and he eliminated O'Neil. Gallows kicked Strowman twice, but Strowman came back with a clothesline to eliminate Gallows. Strowman hit running Powerslams on both guys. Coach thought it was Rhyno when it was Dallas and the others made fun of him. Strowman eliminated Dallas and Axel easily. Anderson with two kicks on Strowman, but Strowman caught him. Strowman grabbed Anderson and tossed him over the top to eliminate Anderson and Anderson landed on the guys outside the ring. It went about 11 minutes.
Winner: Braun Strowman
Analysis: ** It was the Strowman show as he dominated the battle royal. The match wasn't very exciting, but Strowman destroying everybody in his path is fun to watch. Strowman eliminated nearly everybody in the match. It makes all of those tag teams look bad because they got beat up so easily, but I doubt the creative team cares. This was about Strowman looking dominant.
Strowman celebrated the win by staring at the WrestleMania sign. Sheamus and Cesaro looked stunned while the announcers wondered what this meant.
Strowman posed in the ring, pointed at the WrestleMania sign and that's how Raw ended at 11:03pmET, so that's a few minutes earlier than usual.
Analysis: It's a bit of a cliffhanger to end Raw and that's okay. They might have Strowman challenge Sheamus & Cesaro by himself in a handicap match. Perhaps a guy like Elias will be his partner. There could be somebody else that fits. I don't know. That's okay if we don't know right now because there are still four weeks until WrestleMania. People always want the answers right away. Why? It's good to build things up, so I have no problem with that.
The Elias thing makes sense to have Strowman and Elias as unlikely partners, so that's where I'm thinking it might go. Other possible names are Samoa Joe and Kane. Raw could use heel performers right now, though, so I'm not sure if turning any fo them face would be wise. It's really up in the air.
Three Stars of the Show
John Cena
Seth Rollins
Finn Balor
The Scoreboard
6 out of 10
Last week: 5
2018 Average: 6.1
Last 5 Weeks: 5, 6.5, 8, 7.5, 6.5
2018 High: 8 (February 19)
2018 Low: 5 (January 8, March 5)
Final Thoughts
I give it a 6 out of 10.
It was a promo heavy show that didn't feature a lot of in-ring action, but I thought most of the promo segments were well done. It was an entertaining show that didn't drag that much.
John Cena's promo was one of the highlights for sure since he did an excellent job of calling out The Undertaker, which led to a huge reaction.
I enjoyed the Roman Reigns promo leading to Vince McMahon appearing on screen talking about Brock Lesnar. That was well done because it looked more realistic than a lot of WWE storylines.
There was also a lack of star power because there was no Brock Lesnar or Ronda Rousey even though both were advertised for the show. That won't make the fans happy in Detroit that bought tickets to see them.
Yup, it's happening. @RealKurtAngle & @RondaRousey vs. @TripleH & @StephMcMahon on The #GrandestStageOfThemAll, #WrestleMania! #RAWpic.twitter.com/bkjgwYQefO

— WWE Network (@WWENetwork) March 6, 2018
The next WWE PPV is WrestleMania 34 on April 8. Here's what we know so far.
Universal Championship: Brock Lesnar vs. Roman Reigns
WWE Championship: AJ Styles vs. Shinsuke Nakamura
Triple H and Stephanie McMahon vs. Kurt Angle and Ronda Rousey
Smackdown Women's Championship: Charlotte Flair vs. Asuka
Intercontinental Championship: The Miz vs. Finn Balor vs. Seth Rollins
Raw Tag Team Championships: Sheamus & Cesaro vs. Braun Strowman and ???
Fabulous Moolah Women's Battle Royal
Andre the Giant Men's Battle Royal
There will be more added to the card in the coming weeks.
—
That's all for this week. See ya next time for the Smackdown review.
Go Toronto Raptors and Toronto Maple Leafs.
You can contact me using any of the methods below. Thanks for reading.
John Canton
Email: mrjohncanton@gmail.com
Twitter: @johnreport