The John Report: The WWE Raw Deal 03/04/19 Review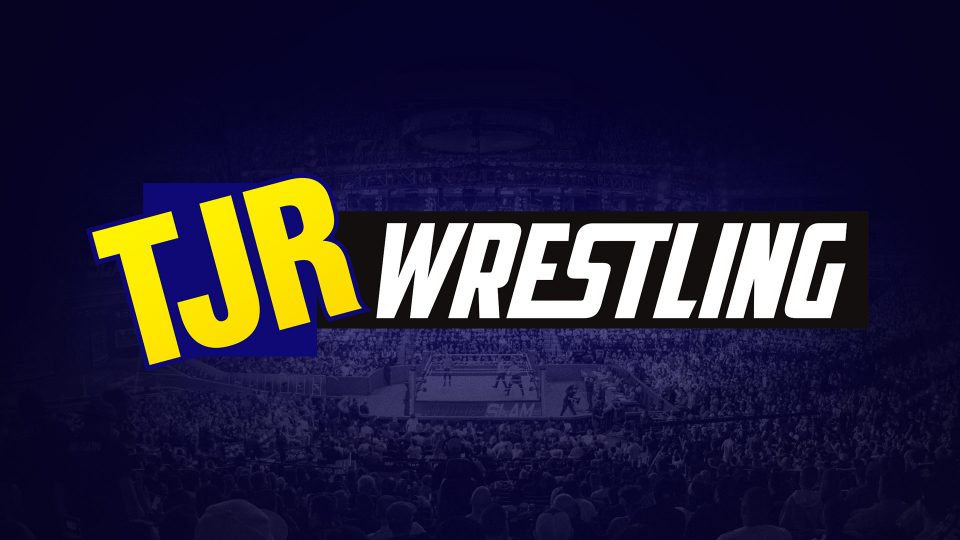 Welcome to the WWE Raw Deal review as we head into March on the road to WrestleMania, which is just under five weeks away. Before we get there, there's WWE Fastlane this coming Sunday, March 10th, so this week's Raw will likely set up some more matches for that show. Last week's Raw felt like a big deal with Roman Reigns returning to Raw and he is expected to be in a tag team match at Fastlane. Batista is also back in the mix after asking Triple H if he has his attention after Batista dragged Ric Flair on the ground on Raw. They have also announced that Smackdown's Charlotte Flair is going to be on Raw since she is part of the Raw Women's Title match at WrestleMania. It's a busy time of year in WWE land and there's a lot going on.
Live from Philadelphia, Pennsylvania, this is the Raw Deal for episode #1344 of Monday Night Raw. Follow me on Twitter @johnreport. If you want to support us at TJRWrestling, here's a Donate Link for our Paypal to contribute in some way to help us grow the site. I recently lost a freelance writing job at another website due to budget cuts. If you can help in some way, I appreciate it. Thank you.
Raw began with the music of Roman Reigns as the Big Dog made his entrance to a big ovation from the crowd. It was all cheers in Philly on this night. Reigns was wearing the same "We Fight, We Overcome, We Believe" shirt that he wore last week when he returned to Raw. Reigns greeted fans at ringside as a clip aired from last week when Reigns announced to the world that the leukemia was in remission. Last week on Raw, Reigns and Seth Rollins also saved Dean Ambrose from a 4 on 1 attack, which included a Spear from Reigns to Drew McIntyre. The fans chanted "Roman" before Reigns could start his promo.
Let's Hear from Roman Reigns
Reigns said that last week in Atlanta, that was the comeback and this week in Philly, "we take our yard back." The fans loved that. Reigns said when thinking about what he wants, there is one man standing in his way and that's his "brother" Seth Rollins. He was referring to the Universal Title shot that Rollins has at WrestleMania. Reigns called Rollins to come down to the ring.
Seth Rollins made his entrance wearing a new "Beast Slayer" since he's facing "The Beast" Brock Lesnar for the Universal Title at WrestleMania. Rollins entered the ring with Reigns and they hugged.
Rollins said that seeing Reigns back in the ring let him know that he could do anything and he's going to take that inspiration to slay the beast Brock Lesnar at WrestleMania. Rollins said he's going to take that Universal Title and bring back here on Raw where it will be on Raw every single week. Rollins said he understood what Reigns was getting at about losing a title that he wasn't beaten for and Rollins said if anybody deserves a title shot, it's him. Rollins said let's talk about it.
Reigns said that Seth was wrong. Reigns said that when he was gone, one person watched over this place and it was this man right here (he pointed at Seth). Reigns said one man knew what was best and that was Rollins. Reigns talked about how he knows that Rollins has what it takes to take that championship from Lesnar. Reigns said "good luck, my brother" to Rollins about taking that championship. Reigns said that he needs a favor. Rollins said anything. Reigns said he wants to get the band back together one last time, the fans cheered and Rollins said anything but that. Rollins said that after what Ambrose did on the night he did it on, forget that. Fans chanted "Shield."
Reigns said he wanted The Shield return and he asked the fans if they did as well. They cheered. Reigns said that when he was out, he looked at things in a different perspective, life is short and they are his brothers. Reigns said that he doesn't know if Dean is coming or going, but he's making headlines (referring to the story that Ambrose might be leaving WWE) and Reigns wants to get back together one more time. The fans chanted "Shield" again as Rollins paced around the ring a bit.
Rollins spoke about how he put that part of his life behind him, but Reigns is right…and the fans cheered. Rollins said that life is too short, tomorrow is not guaranteed and if Reigns wants the Shield, Rollins said that he is in…for Reigns. Reigns called for Dean Ambrose to come out there right now.
Ambrose walked around the stage a bit when Elias showed up and hit Ambrose in the back with a guitar. Rollins and Reigns went up the ramp while Elias went to the back. Ambrose was down on the ramp selling the attack. Ambrose stumbled his way to the back without giving an answer to this reunion idea.
Analysis: It was a fan friendly opening promo with Reigns wanting to get The Shield back together, Rollins reluctantly agreeing to it because it would make Roman happy and then just when you think Ambrose was going to be back together, Elias takes it away. Great way to get heat on Elias for it. This is a three-hour show, so there's no rush for them to announce when The Shield is back together and to put them in a Fastlane match. What that ending will do is make the fans want the reunion even more, so it worked in terms of building up the anticipation for later in the night.
The announce team of Michael Cole, Corey Graves and Renee Young let us know what was to come. We'll get more on the Ronda Rousey Raw Women's Title situation and an update on the Batista story with Triple H when we hear from Triple H.
The heel group of Drew McIntyre, Baron Corbin, Bobby Lashley and Lio Rush were interviewed by Charly Caruso. McIntyre said that he already broke The Shield months ago, Corbin said that they will face Strowman, Balor and Angle and they'll show them where the power lies. Lashley said that Balor will pay for holding his IC Title. Corbin said he'll remind Angle that he can't hang with the athletes of today.
Finn Balor, the Intercontinental Champion, made his entrance for the six-man tag team match up next.
(Commercial)
The heel side was already in the ring. Braun Strowman was up next and Kurt Angle was already at ringside, so they introduced the teams out of order in order to show the face entrances of Balor and Strowman.
Baron Corbin, Drew McIntyre and Bobby Lashley (w/Lio Rush) vs. Braun Strowman, Finn Balor and Kurt Angle
Strowman started the match for the team, he hit a clothesline on Corbin to send him out of the ring and Corbin hit a shoulder tackle on Corbin while on the floor. McIntyre tagged in, Strowman decked him with an open hand strike to the face and Balor tagged in with a double axe off the top to McIntyre's arm. Lashley tagged in, Balor dumped him out of the ring, Balor clothesline sent Corbin out of the ring and Balor hit a somersault dive over the top to the floor. When Balor ran the ropes, Rush tripped him up (the ref John Cone saw it and did nothing) and then Lashley ran over Balor with a clothesline as the show went to break.
(Commercial)
The match continued with Strowman working over Balor with an armbar. Balor tried to break free with an attack on the apron, but Corbin decked Balor with a punch. McIntyre hit a suplex on Balor. McIntyre missed a corner attack, Angle tagged in and hit two German Suplexes. McIntyre blocked a third suplex attempt briefly, but Angle hit a release German Suplex on McIntyre as the crowd was fired up. They did a spot where Angle countered something and landed on top of Drew leading to an Ankle Lock. Angle with a release German Suplex on Lashley, who went into the ring. McIntyre hit a Glasgow Kiss headbutt on Angle leading to another break.
(Commercial)
They returned from the break with Angle getting free leading to the predictable hot tag from Strowman. Strowman knocked the heels off the apron, splash on Corbin and a punch to the chest of Corbin. Strowman with a running Powerslam on Corbin and he tagged in Balor, who hit the Coup de Grace double foot stomp off the top on Corbin. Rush grabbed Balor's foot and put it on the ropes, so that led to the pin attempt ending. Lashley sent Balor into the ring post. Strowman charged at Lashley on the floor, he moved and Strowman ran over Rush while putting him through the barricade. That was a huge spot even though the barricade is thin and won't hurt at all. Back in the ring, Lashley hit a Spear on Balor for the pinfall win after 15 minutes.
Winners by pinfall: Baron Corbin, Drew McIntyre and Bobby Lashley
Analysis: *** It was a good match following the usual format of any Strowman match where he's the guy that gets the hot tag. I liked the way they did the finish with Balor tagging back in, then Strowman took out Rush with a big spot on the floor and since that took out Strowman, Lashley was able to get the win. I think the right team went over because it's important to establish the heel group of Corbin, McIntyre and Lashley assuming they get The Shield at Fastlane. Lashley pinning Balor could also set up another IC Title match between them.
After the match, the trio of Corbin, Lashley and McIntyre attacked Angle outside the ring by whipping Angle face first into the steel steps. They brought the steps into the ring with McIntyre hitting Balor with a Claymore Kick to the face. Lashley and Corbin picked up Balor and gave him a double team Chokeslam on the steel steps. The three heels posed with nobody making the save for Balor.
Analysis: It was a nice way to put over the three heels a dangerous group that are hard to stop right now. I figured Reigns and Rollins would make the save, but there was no sign of them. It's funny how sometimes there will be referees out there to break up an attack, yet this time there was nothing.
Still to come: Stephanie McMahon is there and The Revival defend the Raw Tag Team Titles against Ricochet/Black.
Heavy Machinery was interviewed by Charly Caruso and then a clip was shown of other Raw tag teams The Ascension, Ryder/Hawkins and Dallas/Axel. They laughed about Heavy Machinery with Viktor calling Otis a "dumb bell" after he was told that Otis was in the gym. Back to Heavy Machinery, Otis said it hurt his feelings. Tucker said that they'll take on each and every one of those teams one after another. Tucker said that Otis will hurt those that hurt his feelings.
Analysis: It was a poorly acted backstage sketch with some lame trash talk. I guess that was the point of it, though. At least there's a storyline with Heavy Machinery wanting to prove themselves.
Natalya entered for a match with Ruby Riott.
(Commercial)
Ruby Riott was already in the ring with her buddies at ringside.
Natalya vs. Ruby Riott (w/Sarah Logan and Liv Morgan)
Riott was in control early with a knee to the ribs and a hair whip. After a headlock by Riott, Natalya hit a suplex followed by a spinning clothesline. Natalya slapped on the Sharpshooter on Riott. Riott countered, punch to the face, inside cradle by Riott, Natalya countered the cradle into a pin of her own and Natalya won by pinfall in about two minutes.
Winners by pinfall: Natalya
Analysis: * A quick match to get Natalya the win. When they did the Sharpshooter spot so early in the match I could tell it would be a short match. The time must have been cut because something else running long. I feel bad for the ladies for having such a short match.
Lacey Evans' music hit as Lacey walked down to the ringside area as she was introduced as the "Sassy Southern Belle" and then she walked back up the ramp while Natalya looked unimpressed.
Analysis: Natalya wrestled Lacey at live events on the weekend, so perhaps this moment could be a sign that they'll have a feud on TV soon. Lacey is the rumored opponent for Asuka at WrestleMania, but it's not a lock at this point.
A video aired from last week showing when Batista surprisingly attacked Ric Flair in a backstage segment.
Stephanie McMahon was shown backstage in her office with Michael Che and Colin Jost from Saturday Night Live. She said that they are special guest correspondents. Che said it was great to be in Philadelphia (crowd cheered), Jost said that it'll be great to be at WrestleMania in New York (it's New Jersey actually) and he put on a NY Mets hat. Stephanie talked them about WWE with the idea that Che has been there before and Jost has never been there, so Jost was awkward in saying that he used to wrestle when he was younger. Che was embarrassed about him and they left.
Analysis: That wasn't very funny. Jost also forgot to clip the back of his hat, so that was awkward too. Maybe that was on purpose by him.
Triple H entered for a promo at the end of the first hour and we'll hear from him after a break.
This week on Smackdown: Daniel Bryan breaks his silence about his new Fastlane challenger Kevin Owens. That's all they announced.
(Commercial)
There was an Instagram video from Batista saying he's not going to be at Raw in Philly. He said he won't apologize. He said he doesn't want to be there. Batista said he just doesn't like Philly and the fans booed. Batista said he'll think about how he doesn't like Pittsburgh (next week's Raw) and maybe he'll see him there or maybe not. Batista said that they'll play by his rules and the game is over…see what he did there?
Analysis: Heel Batista is a good asshole. I enjoy his heel act.
Let's Hear from Triple H
Hunter talked about how not too many people have ever met Richard Fliehr (his real name), but he is one of his best friends that was there for some of his best times and worst times. Hunter said that he was there for his worst. Hunter talked about how Flair was there at his wedding while Hunter was there at a couple of his weddings, which was funny since Flair has been married five times. Hunter noted that he stood by Ric's side when he buried his son and Hunter was emotional at that point.
Hunter said that when Ric was in the hospital in the summer of 2017 in Atlanta, Hunter would dread every message he got on his phone because he was worried that Ric would be gone. Hunter talked about how last week they were there to celebrate Ric because he wanted to have him doing what he loved to do, which is being in front of all of you. Hunter said that for one more time, he wanted Ric to be the "Nature Boy Ric Flair" in front of us because that's what he lived for. Hunter said that it didn't happen because of that piece of…he didn't say "shit" but the fans did.
Hunter said that "Dave" (Batista's real name is Dave Bautista) wanted his attention and we all know why because he's been crying about it for the last two years. Hunter spoke about how when he got hurt in November, maybe Batista thought it wasn't over. Hunter said that in the past, Batista quit when he didn't get the reactions he wanted. Hunter ripped on Batista for attacking a 70-year-old man. Hunter ripped on Batista for his "bad guy" words ripping on Philly and he said it was cheap. Hunter said that he'll go to Dave's house, Hunter invited him to his house and Hunter said that he'll be in every building they go to, waiting for him. Hunter: "HAVE SOME BALLS…SHOW UP!"
Hunter talked about how when Batista steps in front of him, it's not going to be The Game and it's not something they are selling. Hunter said that this isn't characters, it's not Triple H and Hunter said you are looking at the man. Hunter was all intense as he ended the promo with: "You want my attention, Dave, you've got it!" Hunter threw down the microphone and left.
Analysis: That was an intense promo like we get every year from Triple H during this time of year. It had a different feel when he made it very personal by mentioning Ric Flair's real name, his son that passed away, Ric's health issues in summer of 2017 and then turned up the anger in mentioning Batista. I thought it was really well done. The part about worrying about every text message or phone call when Ric was in the hospital was something I could relate to for some family members that I have lost in the last few years. I know that using something like that might be considered cheap in terms of getting sympathy, but it's also true in Hunter's case with how close he is to Flair.
The replay aired of last week's Raw with Ronda Rousey laying down the Raw Women's Title at the feet of Stephanie McMahon because she wanted Stephanie to add Becky Lynch to the WrestleMania match between Rousey and Charlotte Flair.
Stephanie McMahon was shown outside the McMahon Family office. Charly Caruso showed up for an interview. Stephanie said that Ronda did was disrespectful and blasphemy. Stephanie said that WWE would drop all charges against Becky Lynch and Becky's 60-day suspension is officially lifted. Stephanie said that she invited Becky to the arena to sign a hold harmless in case Becky gets hurt at Fastlane when she faces Charlotte for the Raw Women's Championship.
Analysis: That's an interesting twist to this storyline. They could have reached the triple threat at WrestleMania in different ways, but it's not that bad how they are getting there. A lot of my opinions at this point changed by the end of the night, so I removed some of my original comments here. I'll save it for the end.
Heavy Machinery made their entrance.
(Commercial)
Dean Ambrose was in some darkened hallway. Reigns showed up to say that he thought they stopped hanging out in places like that and he is welcome in the locker room with him. Ambrose just left saying he has a match to get ready for.
Heavy Machinery (Otis and Tucker) vs. Curtis Axel and Bo Dallas
This is a gauntlet match. Heavy Machinery won clean in about two minutes when they hit their Trash Compactor double team finisher that is a splash to Otis' back and a front slam. I'm sorry I missed some of the details in the early part of the match. I was writing about other stuff before the break.
Winners by pinfall: Heavy Machinery
Heavy Machinery (Otis and Tucker) vs. The Ascension (Konnor and Viktor)
Konnor and Viktor worked over Tucker as Konnor whipped Tucker into the turnbuckle. Otis got the hot tag against Viktor, he ran him over with a clothesline and hit a fallaway slam. Otis with a running splash on Viktor against the turnbuckle. Otis went to the middle rope and hit a Vader Bomb splash off the middle turnbuckle to win the second match after about three minutes.
Winners by pinfall: Heavy Machinery
Heavy Machinery (Otis and Tucker) vs. Zack Ryder and Curt Hawkins
Ryder and Hawkins hit a double team STO/leg sweep for a two count on Otis. Tucker hit a clothesline that sent Ryder out of the ring. Otis launched Hawkins in the air and hit a front slam. Tucker hit the caterpillar and hit an elbow drop on Hawkins for the pinfall win after about one minute. The whole thing ran about eight minutes.
Winners by pinfall: Heavy Machinery
Analysis: *1/2 It was a decent way to get Heavy Machinery over by having Otis do his comedy spots. It was also a reminder of how weak the Raw tag team division is. The fans didn't care about the other teams, but they did react to the comedy spots from Otis. An elbow drop pin is weak although we saw The Rock use it as an alternate finish for many years as well.
The announcers shilled Fastlane on WWE Network. They also mentioned Torrie Wilson in the WWE Hall of Fame with a video after the break.
A video aired for the film Captain Marvel, which is out in theatres on Friday. Lead actress Brie Larson talked about the training for the film.
(Commercial)
They promoted Triple H vs. Batista in a "Face to Face" next week on Raw.
Michael Che and Colin Jost were shown walking backstage with Jost saying he knew the Bushwhackers, Razor Ramon and The Rock on Raw. Che told Jost to take off that Mets hat. They walked by EC3, who was all oiled up and looking in a mirror. Titus O'Neil showed up and told Jost to take a picture of O'Neil and Che. When Jost said he is on SNL too, O'Neil didn't seem to care. No Way Jose danced around Che and Jost said that they had to be professional. Jost put the Mets hat back on and the crowd booed.
Analysis: They booked Jost to be the guy that doesn't watch current wrestling while Che is a legit fan. This wasn't that funny either. The part with EC3 just standing there looking oiled up is weird and I feel bad for the guy because he's a talented wrestler doing nothing. I wish they could find something for EC3 to do.
There was a video package about Torrie Wilson because she will be joining the WWE Hall of Fame in 2019. They showed a lot of clips of Torrie in the ring and the many photoshoots she was in. They even showed some clips of her in the ring and some media appearances. They also included Wilson in the 2018 Royal Rumble.
Analysis: I know some fans are mad that she's in and are saying she's not deserving. It's fine if people think that, but there's more to being in WWE than just matches. I think she's a bigger WWE star than Ivory and Jacqueline, who are already in the WWE Hall of Fame. They were better in the ring and won the Women's Title, but Torrie was way more popular. Winning a title doesn't make you great. I'm sure it means a lot to Torrie to be recognized for a nine-year career in wrestling, all the travel she did, all the bumps she took and everything she accomplished. I know Torrie a bit and she's really well liked in WWE, so it's cool that they will honor her. Congrats to Torrie.
Charlotte Flair was interviewed by Charly Caruso, who makes Flair look like a giant. Flair said that Lynch will sign on the dotted line and unlike Flair, Becky is arrogant and thinks she'll be at her best. Charlotte said that "Becks" was crushed when Becky thought her 60-day suspension would make her miss WrestleMania, but Flair will put her out for good. Flair said that Becky is a one-legged competitor in an ass kicking contest. Flair ended it saying that the WWE Universe can bask in her glory when she becomes Raw Women's Champion.
Analysis: Solid heel promo from Flair.
Seth Rollins went up to Ambrose, who was sitting on some equipment cases. Rollins said that brothers fight, but they are a team. Rollins said that Ambrose is his wrestling soulmate, so let's do this. Rollins said let's…Ambrose said "no can do" about The Shield getting back together. Ambrose said that he's got business in that ring tonight and he has to do it on his own. Ambrose sat back down on a case as Rollins left.
Analysis: There's the denial from Ambrose for now.
Elias was in the ring with a guitar for his match with Ambrose after a break.
(Commercial)
Elias was in the ring playing the guitar saying that he knows he's in Philly with no Stanley Cups around. They haven't won a Stanley Cup since the 1970s. Elias ripped on the Philly Flyers mascot Gritty and the fans booed. He ripped on the fans some more for how they look and said he saw an Eagles fan eating horse manure. Elias said their children had no future while adding that Bryce Harper (new Philadelphia Phillie) said this is where his career will go to die.
Analysis: Cheap heat promo time by Elias ripping on the Philly sports teams. It worked well with these fans.
Dean Ambrose made his entrance selling the back after Elias hit him with a guitar earlier.
Elias vs. Dean Ambrose
Ambrose knocked Elias out of the ring and hit a clothesline that sent Elias over the top to the floor on the other side of the ring. They went to break one minute into it.
(Commercial)
The match returned with Elias walking the ropes and doing a punch to the shoulder as if he was The Undertaker. Ambrose was on the apron, so Elias hit a running dropkick to knock him down. Elias went over the top for an attack, Ambrose moved and Ambrose hit a suicide dive on Elias on the floor to set Elias into the barricade. Back in the ring, Ambrose with two clotheslines, a forearm to the face, a corner clothesline and Elias managed to send Ambrose into the turnbuckle followed by a forearm to the back. Elias with a knee drop. Ambrose countered a Drift Away attempt with an inside cradle for two followed by a neckbreaker. Ambrose went up top, he jumped off and Elias hit a knee to the nose. Elias hit a Drift Away spinning slam for the pinfall win after eight minutes.
Winner by pinfall: Elias
Analysis: ** The match was okay with Ambrose putting over another heel with the idea that he's in a slump. The finish was well done with Elias countering an Ambrose top rope attack and then hitting Drift Away. It was a way to show that Ambrose lost because he went for a high-risk move. It also gives Elias a meaningful win although Ambrose losing nearly every week makes it mean less.
Seth Rollins and Roman Reigns made their entrance with Ambrose still in the ring as the show went to break.
(Commercial)
Reigns and Rollins were in the ring with Ambrose. They asked him what it's going to be. The fans chanted "Shield" for them. None of them had microphones in their hand, but the cameras were close on them, so we could hear them. Ambrose paced around the ring, walked in between them and left the ring. Ambrose went over the barricade and walked into the crowd as the fans booed him. Ambrose walked up the steps in the crowd while Rollins and Reigns were alone in the ring.
The trio of Baron Corbin, Bobby Lashley and Drew McIntyre made their entrance to Baron's music. Corbin said that this is pathetic. McIntyre said that the Hounds of Justice are three stray dogs fighting for the scraps at their table. Ambrose was standing in the crowd as the heels approached the ring. McIntyre said that this isn't quite the return that Reigns envisioned. McIntyre said that they were pathetic. McIntyre said that they were going to offer an epic tag team match at Fastlane, but they don't think Roman/Seth deserve it and Drew said that they will end it now.
The trio of Corbin, McIntyre and Lashley went into the ring for a 3 on 2 attack as the fans chanted "Shield" while Ambrose was shown in the crowd freaking out about it. Ambrose ran down the steps and got into the ring to save Reigns/Rollins as the fans cheered. Stop shaking the damn camera. Reigns with a Superman Punch, Rollins with a superkick and Ambrose with a clothesline led to The Shield clearing the ring. Fans chanted "Shield" for them.
Reigns put his fist out in the center of the ring. Rollins put his fist beside Reigns. The fans chanted Shield and Ambrose agreed to it as he put his fist beside Rollins and Reigns. The fans cheered loudly.
The Shield trio celebrated while the fans cheered this latest reunion. Graves mentioned the trio of McIntyre, Corbin and Lashley issued the challenge so that match against The Shield is on.
Analysis: That was booked well. We all knew it was going to happen after last week, so they set it up the right way with Ambrose as the reluctant third guy and he eventually agreed to it because he saw his "brothers" needed his help. The Shield back together "one more time" is a nice way of putting Reigns back in action for the first time in nearly five months by putting him in a tag team match. It's smarter to ease him into it rather than putting him in a longer singles matches. I'm sure Reigns will be fine in the match, but there's less pressure in a tag team match.
A replay was aired of Stephanie McMahon's interview from earlier where she said Becky Lynch had to sign the agreement for the Fastlane match against Charlotte Flair.
Becky Lynch was shown standing backstage in a hallway with a crutch on her left side while she talked to some dude backstage. She was wearing the t-shirt using photos of her being "arrested" last week.
(Commercial)
The match is official for Fastlane: The Shield trio of Roman Reigns, Seth Rollins and Dean Ambrose vs. Bobby Lashley, Baron Corbin and Drew McIntyre. I would be very surprised if The Shield lost.
Sasha Banks entered with Bayley while Tamina and Nia Jax were in the ring. The announcers mentioned Dean Ambrose's contract being up and choosing to leave soon, which could mean that Ambrose is staying past April when the deal is up. It's a situation that can change for sure.
Tamina (w/Nia Jax) vs. Sasha Banks (w/Bayley)
Tamina with a back elbow, a splash against the turnbuckle and Banks hit a knee to the face. Banks with a double knee attack to the face of Tamina against the turnbuckle. Tamina slammed Banks down and Banks hit a running knee to the face for a two count. Tamina went for a superkick, Banks avoided it, Banks with a rollup and Tamina with an uppercut punch knocked Banks down. Banks came back with a side Russian legsweep into a Bank Statement submission. Jax pulled Tamina out of the ring to save her. Jax threw Bayley down. Banks with the double knees on Jax on the floor. Tamina back up, Jax held Sasha's foot and Tamina hit a superkick on Banks for the pinfall win after three minutes.
Winner by pinfall: Tamina
Analysis: * Boring match with a predictable finish. There won't be a title change at Fastlane, so Banks losing was the obvious outcome. The two women's matches on this show lasted about five minutes total. That's not good.
Michael Che was walking the hallway with Colin Jost and Che said he had to go to the bathroom. Jost asked if he needed to go with him and Che said no. Braun Strowman walked up to Jost, Strowman took off his hat and Strowman intimidated him. Jost asked if any of this stuff is even real, Strowman grabbed him by the throat and held him up against the wall. That led to a break.
Analysis: That was at least mildly funny with Strowman picking up Jost easily. Perhaps that was a bit of a tribute to David Schultz doing that to a reporter John Stossel over 30 years ago.
(Commercial)
It was back to the hallway with Jost and Che while referees and producers were there as well. Strowman left. Che said next time they'll go to the bathroom together. Jost looked like he was afraid of Strowman and asked if he would be at WrestleMania and Che said yes, so that should set up some Jost/Strowman segment at WrestleMania.
The Revival were in the ring with the Raw Tag Team Titles, which are on the line in this match. No entrance for The Revival again.
The team of Ricochet and Aleister Black were interviewed by Charly Caruso behind the curtain in the Gorilla Position. They talked about wanting to prove they belong there. Ricochet and Black made their entrance.
Raw Tag Team Championships: The Revival (Scott Dawson and Dash Wilder) vs. Ricochet and Aleister Black
Dawson started with Black. Black hit a moonsault off the ropes and Wilder tagged in to prevent a tag out. Meanwhile, the team of Bobby Roode and Chad Gable walked down to the ring. Break time one minute into it.
(Commercial)
When the match returned, Black was still the face in peril until he cleaned house with some creative kicks. Ricochet got the hot tag with a backslide on Wilder. Ricochet hit a neckbreaker on Dawson and a rollup on Wilder got a two count. Ricochet knocked Dawson with a punch. Ricochet with a pin on Wilder for two again. Ricochet sent Dawson out of the ring with a headscissors takedown. Ricochet hit a springboard elbow on Wilder to send him out of the ring. Roode and Gable attacked Wilder, so the referee called for the disqualification. It went about six minutes.
Winners by disqualification: The Revival
Analysis: **1/4 We only got to see three minutes due to the commercial, so that's disappointing. It was fun while it lasted.
Post match, Black and Ricochet argued with Roode and Gable in the ring. Black and Ricochet knocked them out of the ring. Ricochet and Black teased dives out of the ring, but then they did their backflips into the ring. That led to a staredown to end it.
Analysis: It looks like a multi-team tag team match is coming soon.
Up next is the Charlotte Flair and Becky Lynch contract signing.
There was a video about Alexa Bliss celebrating WWE working with Girl Up as Bliss interviewed a girl because it's Women's History Month.
(Commercial)
Main Event Fastlane "Hold Harmless Agreement" Contract Signing
Stephanie McMahon walked down to the ring with the Raw Women's Championship in her hand along with the contract she mentioned earlier in the night. Stephanie mentioned anything can happen on the road to WrestleMania like The Shield reunion and Ronda Rousey giving up the Raw Women's Title last week. Stephanie asked for the video from last week, which saw Rousey put the title down in the ring.
Charlotte Flair made her entrance in her street clothes. Flair was booed by the crowd since she has back to her heelish ways. There were "WOO" chants too.
Becky Lynch was also introduced and she got a big ovation. Lynch had a crutch on her left arm and a brace on the left leg she has been selling since the Royal Rumble. Lynch entered the ring.
Stephanie said that at Fastlane, it will be Flair and Lynch going one on one to determine the new Raw Women's Champion. Stephanie said that Becky has to sign the Hold Harmless Agreement to ensure that Becky won't sue WWE should she hurt the knee or any other body part.
Flair told Lynch to sign it unless Stephanie wants to give the title to Flair right now. Lynch said she beat Flair at the Royal Rumble and she can do it again here. Stephanie didn't want them to fight right now while telling them she had to run it by the lawyers. Lynch signed the contract.
Ronda Rousey was shown arriving to the arena and they went to break there.
Analysis: When the segment started there was about 20 minutes left in the show, so it was obvious a commercial was coming. Rousey walking to the ring is a good place for it.
(Commercial)
Ronda Rousey made her entrance with a serious look on her face and she walked right into the ring. There were about ten minutes left in the show.
Ronda asked what Stephanie was doing. Stephanie said Ronda left her no other choice. Ronda said she didn't want to give up her title, she gave Steph a week to think about it. She wanted Steph to include Becky in the title match, not exclude Ronda. Ronda asked for it, so Stephanie gave Ronda the Raw Women's Title back.
Stephanie said she still had to do business here. Stephanie announced that Charlotte vs. Becky will still happen at Fastlane. If Becky loses, she is done in terms of being in the title picture. Stephanie said that if Becky wins at Fastlane, she will get added to the WrestleMania Raw Women's Title match making it Rousey vs. Flair vs. Lynch. Steph asked if that's what the fans want to see and the fans cheered.
Ronda Rousey said that Stephanie values her wallet over her own pride. Rousey claimed she makes Stephanie too much money to fire her and Steph knows it. Rousey claimed she could go rogue any time she wants and she had free reign to do anything she wants in this ring because Stephanie values her bank account over Becky and Charlotte's frail bodies. Rousey turned to the crowd saying that she's done everything she could to respect this business while working her ass off and exceeding every expectation. Rousey said she poured her heart out, sacrificed her body for our entertainment and what did you do? Rousey claimed that the fans booed her out of the Staples Center in Los Angeles, which is her home. The fans were booing her here too. Rousey complained about how they were chanting for Becky while she was working her ass off trying to entertain us. Rousey said she was done pretending and she's no longer here to entertain us. She said she could break Charlotte and Becky's noses if they sneezed at her. Rousey claimed she is not our dancing monkey, not anymore. Rousey: "Damn your fantasies, damn the man, screw the woo and no more Mrs. Nice Bitch." Rousey kicked Flair out of the ring and unloaded on Lynch with punches as Stephanie left the ring.
Analysis: There's a heel promo from Rousey, which is not that much of a surprise because I read a rumor that they might be turning her heel. When Rousey turned to face the crowd and ripped on them, that was definitely a heel promo.
Rousey kicked Flair out of the ring and worked over Lynch as well. Rousey put the armbar on Lynch. Flair slowly teased going into the ring, then she stopped and Rousey slapped the armbar on Lynch again. Rousey put the armbar on Lynch one more time, Flair teased going into the ring, then Flair stopped and Rousey stepped on Becky's head. Flair went up the ramp going to the back. Rousey worked over Lynch some more and slapped on another armbar on Lynch.
A replay aired of Rousey's promo along with her attack on Lynch.
Rousey stood on the fallen Lynch in the ring. The fans booed Rousey. The announcers recapped what happened with the story being that Lynch had to beat Flair at Fastlane to be added to the Raw Women's Championship match at WrestleMania. Rousey posed in the ring with the Raw Women's Title and the WrestleMania sign in the background.
Analysis: It was a vicious attack from Rousey although her armbar submission doesn't look that impressive. It also means Lynch is going to go into Fastlane with a knee injury and an arm injury, so WWE is really trying to get Lynch sympathy.
Stephanie McMahon was interviewed by Charly Caruso in the gorilla position. Stephanie said that Ronda showed her true colors and is the animal that Stephanie believed her to be. Ronda said she didn't have respect for anybody. Stephanie said that she feels sorry for Becky after what she saw out there. Stephanie complained about Rousey and said that she'll get what's coming to her at WrestleMania. Stephanie said that we'll get one hell of a triple threat or singles match at WrestleMania. Stephanie talked about how there's a lot of decisions that need to be made and Stephanie claimed that Rousey was a loose cannon. Stephanie said that if Rousey thinks Stephanie can't make a decision about her career, she might see it differently.
Analysis: It sounded like Stephanie was teasing a stipulation for the WrestleMania match where if Rousey loses, maybe she'll be gone from WWE. Since there is a belief that Rousey is going to leave WWE after WrestleMania because she wants to have kids, it could be a way to set up Stephanie firing Rousey if Rousey were to lose at WrestleMania. Lynch will win at WrestleMania, so it's a way to write Rousey out of WWE if that's the plan.
Rousey was shown in the ring while Lynch was getting looked at by a doctor and that was the end of Raw. I could hear somebody yell "Ronda hold the title up" at the end there. Here's the clip of that.
https://twitter.com/GIFSkull/status/1102782304441688064?fbclid=IwAR30mcK0sEFPU2tl4qJps2j2FBqD5U_DQv6VH-ev7Ph4rU0Nitl_mCuLjOU
Analysis: The Fastlane match could go a few different ways. I think what they should do is have Charlotte in control for most of it, which would be something like 90% of the match is Charlotte offense and then Lynch wins with a surprise rollup. There's no reason to have Lynch lose. If they do that then they would have to come up with yet another scenario to set it up. Plus, Lynch won the Royal Rumble, so it would be stupid to not have her get the title match. It's going to happen.
Do I think WWE has set up the Rousey/Lynch/Flair match in a great way that makes a lot of sense? No. I think they could have set it up a lot better. In the end, it doesn't really matter (shoutout Linkin Park) because Becky holding the title in the air to end WrestleMania is what people will really care about.
Three Stars of the Show
Dean Ambrose – He lost a short match, but he was a key part of the show. I think he might be staying in WWE when his contract is up too.
Drew McIntyre
Roman Reigns
The Scoreboard
6 out of 10
Last week: 6.5
2019 Average: 5.56
Last 5 Weeks: 6.5, 4.5, 4, 4.5, 6
2019 High: 7.5 (January 14)
2019 Low: 4 (February 11)
Final Thoughts
I give this week's Raw gets a 6 out of 10.
I thought it was a solid Raw that was slightly above the average for this year. It was a promo heavy show since it's WrestleMania season and that's not a surprise since it happens every year around this time. I think most of the promos were solid from the Reigns/Rollins start to Triple H's emotional speech and then the women in the ring in the last 20 minutes. Turning Rousey heel is an interesting decision. It's the right call because it gets the crowd behind Lynch even more, which is the goal. Lynch is also going to be selling a knee and arm injury when she beats Flair at Fastlane to set up the WrestleMania triple threat, so they are really piling on the sympathy heat for Becky.
A complaint I have with Raw nearly every week is the matches should be better and I don't know why they are unable to set up two or three matches that go around 15 minutes. This week we only got that one tag team match that was
The positive thing about this Raw is that it was a newsworthy show with The Shield reunion (again), the Raw Women's Title situation and continuing the Triple H feud with Batista as well.
IT'S OFFICIAL: @WWERomanReigns@WWERollins & @TheDeanAmbrose will do it one more time as #TheShield battles @DMcIntyreWWE@BaronCorbinWWE & @fightbobby at #WWEFastlane! #RAWpic.twitter.com/RcHvRoaM1l

— WWE (@WWE) March 5, 2019
The next WWE pay-per-view is Fastlane on March 10 in Cleveland. Here's what we know so far:
WWE Championship: Daniel Bryan (c) vs. Kevin Owens
Roman Reigns, Seth Rollins and Dean Ambrose vs. Baron Corbin, Bobby Lashley and Drew McIntyre
Charlotte Flair vs. Becky Lynch (If Lynch wins then she is added to the Rousey vs. Flair match at WrestleMania)
Smackdown Tag Team Championships: The Usos (c) vs. Shane McMahon and The Miz
Women's Tag Team Championships: Bayley and Sasha Banks (c) vs. Nia Jax and Tamina
Smackdown Women's Championship: Asuka (c) vs. Mandy Rose
—
You can contact me using any of the methods below. See ya next time for the Smackdown review. Go Toronto Raptors and Toronto Maple Leafs. Thanks for reading.
John Canton
Email: mrjohncanton@gmail.com
Twitter: @johnreport