The John Report: The WWE Raw Deal 02/04/19 Review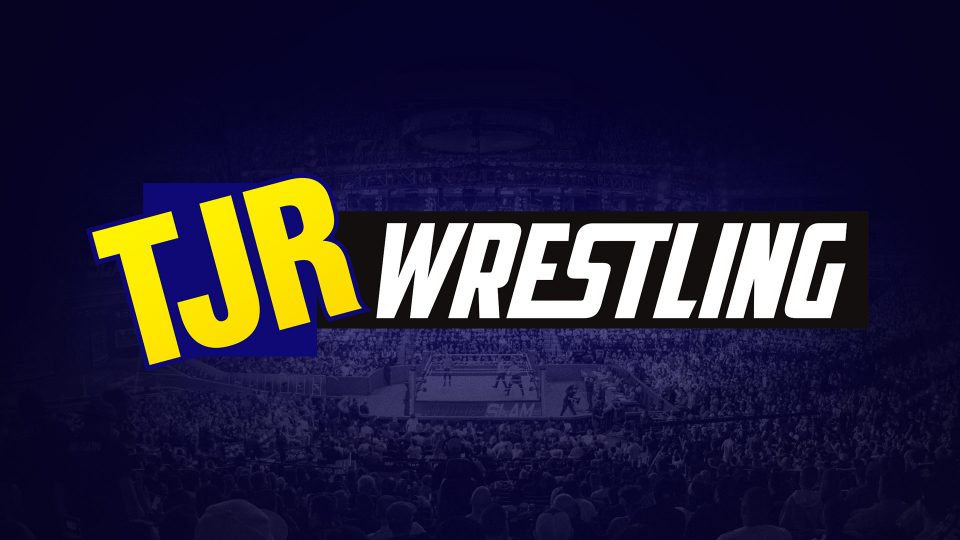 It's time for another week of WWE Monday Night Raw as we continue on the road to WrestleMania with Elimination Chamber up next in less than two weeks on February 17th. Here's what is advertised on Raw this week: Kurt Angle will have a big announcement about his future in WWE, Sasha Banks and Bayley team up against Alicia Fox and Nikki Cross, Elias faces Jeff Jarrett, Bobby Lashley vs. Finn Balor and Becky Lynch has been invited to the show by Stephanie McMahon. We should learn more about some Elimination Chamber matches as well.
Here's my review of WWE Halftime Heat from Sunday. It was one tag team match that went about 20 minutes and it was great.
Live from Portland, Oregon, this is the Raw Deal for episode #1340 of Monday Night Raw. Follow me on Twitter @johnreport. If you want to support us at TJRWrestling, here's a Donate Link for our Paypal to contribute in some way to help us grow the site.
Raw began with Stephanie McMahon-Levesque-Haitch-Game in the ring and Becky Lynch's music hit before Stephanie could even introduce her.
Let's Hear from Stephanie McMahon and Becky Lynch
Becky Lynch entered the arena while limping on the left leg after her left leg was injured during the Royal Rumble pay-per-view. It's just a storyline. Lynch had a brace on her left knee outside of her pants. The fans chanted "Becky" for her.
Stephanie officially introduced the Royal Rumble winner, "The Man" Becky Lynch. A clip aired from last week's trash talk between Becky and Ronda. I noticed Stephanie wasn't wearing her giant ring on her left ring finger like usual, so that means a bump is coming. Stephanie said that she has never seen anybody go toe to toe and stand in an angry Ronda Rousey's face and smile at her.
Lynch said that she's got a lot of reason to be smiling because she won the Royal Rumble, she's going to WrestleMania and she's going to slap the head off Ronda along the way. Stephanie said she's happy about it because of her history with Ronda. Stephanie asked Becky if she's okay with her knee injury. Lynch quickly said "I'm fine" in reply to that. Images were shown when Nia Jax shoved Lynch off the ring steps and Lynch favored her knee. Lynch managed to finish the match by dumping Charlotte Flair out of the ring.
Stephanie said that Becky is all heart, but for the past eight days she has been refusing medical attention. Becky said that she'll fight anyone anywhere, but no doctors. Stephanie said she remembers when Nia Jax broke her face and all Becky wanted to do is fight. Stephanie said that Becky is tough, she's all heart and she'll do anything she can. Stephanie told Becky that she cannot let her physically compete unless she is cleared by WWE's medical staff.
Lynch said that she's the glitch in their plan, the one that they didn't plan for and Becky said she's fought her entire life to get where she is today. Lynch asked Stephanie what does she know about struggle? Lynch said Steph is just a daddy's girl who never had to fight for anything. Lynch fired up saying she rose up and fought her way to get to WrestleMania while adding that there's nothing that Steph or a doctor can do about it. Stephanie said that it's a liability to let Becky compete if she is hurt, so all she has to do is get her knee checked. Stephanie said this is one of the biggest matches ever, Ronda vs. Becky at WrestleMania and the crowd cheered about it. Stephanie told Becky to not be thick headed and to go see the doctor because this is about her health. Stephanie: "Will you see the doctor?" Becky said that they are not taking her moment away from her. Stephanie said that she doesn't want to do that. Stephanie said that if Lynch doesn't see the doctor, Stephanie would have to suspend her. Stephanie said don't make me do it. Lynch shook her head no. Stephanie to Becky: "Until you do (see the doctor), from this moment, Becky Lynch, you are suspended from WWE."
Becky attacked Stephanie with punches to take her down. Becky tried for the Dis-Arm-Her submission, but she was favoring her injured knee. Security, referees and producer Adam Pearce went into the ring to stop Lynch, which led to Stephanie kicking Becky and Steph leaving the ring. Lynch limped her way up the aisle as her music played and the fans cheered.
Analysis: That was an entertaining segment with Lynch in the classic Stone Cold role and Stephanie was portraying Vince McMahon. The injury angle is a story that they do to build sympathy for the face Lynch by making it seem like she is hurt and it also shows she's tough because she still wants to keep fighting. Stephanie did well in playing the authority figure that wanted Lynch to see a doctor only for Lynch to continue to refuse. The knee injury is just a work and Lynch is good at selling it, so don't worry Becky fans, she'll be fine.
Up next: Ronda Rousey faces Liv Morgan.
(Commercial)
There was a shot of Lynch backstage. Ronda Rousey walked up to her saying that she's a professional and she has a pay-per-view to sell. Rousey said that Lynch getting suspended hurts their match at WrestleMania. Rousey told Lynch to stay home and rest up. I think Rousey told Lynch "ice and Advil, bitch" and Lynch was escorted from the building.
Analysis: Rousey's lines were solid this week. It was scripted as usual, but she got through it fine. We also have to throw our brains out the window since Rousey attacked Stephanie last year just like Lynch did.
Liv Morgan was already in the ring with her Riott Squad buddies Ruby Riott and Sarah Logan. Ronda Rousey made her entrance.
Ronda Rousey vs. Liv Morgan (w/Ruby Riott and Sarah Logan)
This is not for Rousey's Raw Women's Title. Morgan spent the first minute escaping to the floor repeatedly to get away from Rousey. After a distraction from Logan, Morgan got into the ring, Rousey tripped her up and slapped on the armbar for the submission win. It went about two minutes.
Winner by submission: Ronda Rousey
Analysis: There's no point in rating it because it was just a squash win.
After the match, Rousey challenged Sarah Logan to a match, so Logan went into the ring for a match.
Ronda Rousey vs. Sarah Logan (w/Ruby Riott and Liv Morgan)
This is not for Rousey's Raw Women's Title. Logan tried a takedown, Rousey reversed it, slapped on an armbar and Logan got to the rope leading to a commercial.
(Commercial)
The match returned with Rousey working over Logan with punches. Rousey slapped on the armbar and Logan tapped out. It went about four minutes, but with the commercial, we only saw about one minute.
Winner by submission: Ronda Rousey
Analysis: 1/2* It was another showcase match for Rousey to show how dominant she can be. It's dumb to go to commercial in a four-minute match and only show one minute of action. I hate when WWE does that.
After the match, Ruby Riott teased going after Rousey and having a match with her, but she thought better of it and Riott left with her buddies.
Ruby Riott was interviewed by Dasha Fuentes when they went behind the curtain. Riott said that she'll face Ronda when she's ready, but right now she needs to be with her friends because that's what friends do and that's something Ronda knows nothing about it.
Analysis: It looks like they will build to a Ronda vs. Ruby match perhaps next week at Raw or maybe at the Elimination Chamber PPV in a few weeks. Either way, Rousey will beat Riott as well.
Still to come: Kurt Angle announcement and Balor vs. Lashley.
A Four Corners tag team match is next with Heavy Machinery up first. Tucker Knight and Otis Dozovic did a pre-match taped promo saying they'll lift the spirits of the fans. The Lucha House Party team was up next.
(Commercial)
A commercial aired for Total Bellas. It looked bad as usual.
Sasha Banks and Bayley were shown backstage when Charly Caruso arrived to interview them. Charly mentioned their "failures" against Ronda Rousey. Bayley said that as a team, they are the best. Banks said that it would be an honor to win the tag team titles and come Elimination Chamber, they'll make history again. Alicia Fox and Nikki Cross showed up to talk trash to them with Cross saying they're about chaos and Fox said don't cross the fox to use their names.
The four teams were all in the ring for this tag team match with the winners earning a Raw Tag Team Title match. Cole said they did this on Smackdown and it went so well that they are doing it on Raw as well.
Four Corners Tag Team Match: The B Team (Curtis Axel and Bo Dallas) vs. Lucha House Party (Gran Metalik and Lince Dorado) w/Kalisto vs. The Revival (Scott Dawson and Dash Wilder) vs. Heavy Machinery (Tucker Knight and Otis Dozovic)
Two guys in the ring and the others are on the apron. The first few minutes featured some quick tags with different people getting a chance to be in the ring. Heavy Machinery did a double team headbutt on Wilder for a two count. Dozovic spun around with Wilder in his arms followed by a body slam. Knight splashed into Wilder and Dozovic knocked down Wilder. Knight with a dropkick on Dawson. Dozovic and Knight with body slams to send the B Team out of the ring. Lucha House Party hit moonsaults off the top onto The B Team on the floor. Heavy Machinery with a double team running attack on Dawson. Double team body slam by Heavy Machinery on Dawson sent him over the top onto the other guys on the floor leading to a break.
(Commercial)
The match returned with Dawson and Wilder in control as they hit a double team gutbuster on Metalik. They showed the Raw Tag Team Champions Bobby Roode and Chad Gable watching on a TV backstage. Dorado got the tag, kick to Dawson and a cross body block off the top. Dorado with a dropkick on Wilder into a moonsault onto Dawson known as the dropsault that Paul London used to do. Dorado hit a double Stunner on both Revival guys. Dozovic and Dallas tagged themselves in. B Team hit a double team neckbreaker on Kalisto. Dozovic with a double clothesline on the B Team guys. Dozovic with a running splash on Dallas. Dozovic hit the Caterpillar into the elbow drop for two. I don't know why he has to flex after the elbow drop leading to the pin, but he does. Axel broke up the pin and Knight hit an overhead suplex on Axel. Dozovic went after Wilder, so Dawson tagged in. Dawson with a rollup on Dallas and Dallas got a two count of his own. Wilder tagged himself in and hit a Shatter Machine double team move for the pinfall win after 11 minutes.
Winners by pinfall: The Revival
Analysis: **1/2 It was an average tag team match with some fun moments in there from the Heavy Machinery guys. I think the right team went over because The Revival should be the next Tag Team Champions on Raw and they have had some great matches with Roode/Gable at live events, so let's see it in on a pay-per-view because they'll do a great job if they have time. The B Team and Lucha House Party don't have much momentum as teams, so it was obvious they weren't going to win. The Smackdown version of this match last week was a lot better, but that was also an elimination match.
Curt Hawkins was shown watching the match backstage. Zack Ryder told him they'll be there next time. Hawkins wondered how Ryder could trust him as a partner and Ryder said that they spelled his name wrong last week when they spelled it Zach. Ryder said that they are losers, so you can't get lower than them. Ryder said that they started training together, they signed with WWE together, they were the youngest tag team champions as the Major Brothers, Edgeheads and they will get it together. Hawkins said okay they can be a team.
Analysis: It seems like the right time to build them as a reunited team and maybe they'll get some wins leading to a Tag Team Title win at WrestleMania or after that. It's all about adding depth to the tag team division, which is a good thing.
Kurt Angle was shown walking backstage. Mickie James hugged him and Apollo Crews was there to shake his hand. No Way Jose was there too and Angle is up next.
(Commercial)
Kurt Angle Has An Announcement
Kurt Angle made his entrance wearing a suit jacket and dress clothes. Fans cheered for him and chanted "you suck" during the song.
Angle said that he has always been about the three I's: intensity, integrity and intelligence. Angle said for the past 20 years, he accomplished everything he wanted to accomplish from the European Championship all the way to the WWE Hall of Fame. Angle said that he tore the house down with Shawn Michaels at WrestleMania, he soiled this ring with milk on one of the greatest segments in Raw history and as GM of Raw, he made sure they settled things in the ring (the other lines got a great reaction, but that one did not). Angle mentioned he got to meet the son he never knew he had and the fans were always there to tell him how much he sucks.
Angle said that lately the three D's are doubt, defeat and depression. He said that the past few matches he had didn't turn out how he wanted them especially against Drew McIntyre and Baron Corbin. Angle said he wanted to prove how much he had left. Angle said in his career, he beat them all and even won a gold medal with a broken freakin' neck. Angle said that there is one opponent that he knows he cannot defeat…he paused and said that opponent is father time. He said that there comes a point in an athlete's career where he has to decide whether…and here comes Baron Corbin.
Corbin ripped on Angle for his speech saying that he should wrap this up already. Corbin asked Angle if we should feel sorry for him. Corbin said this should have been the speech that Angle did at the Hall of Fame and we never should have seen him again. Corbin said that Angle wanted to prove that he can still go in the ring, but he's a broken down old man. Angle said that he can shatter Corbin's ankle in two. Angle called Corbin out to come to the ring to face him.
Drew McIntyre made his entrance to join Corbin on the stage. McIntyre said that Angle can't help himself where one minute he's ready to move on, but then he wants to fight the man that beat him literally last week. McIntyre said that people used to look in Angle's eyes and see a warrior, but McIntyre saw fear before he tapped out Angle to his own ankle lock. McIntyre said that Angle has no quit in his body, he showed up in the Royal Rumble and he showed up last week. McIntyre said that Angle is going to keep showing up until somebody does something drastic. McIntyre told Portland to get the cameras ready because Drew and Baron will put Angle down for good.
McIntyre and Corbin went down to ringside to surround Angle in the middle of the ring. Strowman went down to the ring and attacked McIntyre by sending him into the ring post. Angle sent Corbin with a clothesline to send him over the top to the floor. Strowman grabbed a leather chair from ringside and threw it at Corbin, but Corbin avoided it. Corbin and McIntyre left through the crowd.
Angle and Strowman stood together in the ring as Angle's music played. The announcers plugged what's still to come.
Analysis: It was an announcement tease from Angle that didn't happen due to the heels interrupting. I thought it was an effective way to get some heat for Corbin and McIntyre ripping on a legend like Angle. Strowman showing up for the save made sense since he's had issues with Corbin and McIntyre. It will likely lead to a Strowman/Angle vs. Corbin/McIntyre tag team match. I'm not sure if there will be an Angle retirement storyline leading to WrestleMania, but at 50 years of age with his injury history, it might happen.
The announce team of Michael Cole, Corey Graves and Renee Young were shown on camera with Cole saying that it's Black History Month, so that led to a video package.
A video was shown of some WWE superstars like New Day, Ember Moon, Nia Jax and Tamina visiting the Civil Rights Museum in Birmingham talking about Martin Luther King Jr. and others for Black History Month.
(Commercial)
Replays aired from the segment before the break. It's official for Raw tonight: Braun Strowman and Kurt Angle vs. Drew McIntyre and Baron Corbin. It's the main event.
There was a video package showing Brock Lesnar beating up Seth Rollins last week on Raw when Lesnar hit Rollins with six F5's including one of them on the Universal Title.
The graphic was shown to remind us it is Lesnar vs. Rollins for the Universal Championship at Wrestlemania in two months on April 7th. That's a cool looking graphic.
It's ON for the #UniversalChampionship at #WrestleMania when #TheBeast@BrockLesnar defends against #TheArchitect@WWERollins! #RAWpic.twitter.com/W8VO74qnfe

— WWE WrestleMania (@WrestleMania) February 5, 2019
Analysis: Rollins is dealing with some injury that will keep him out of the ring for about one month. It's a sore back for Rollins according to Wrestling Observer Radio. Read our story about it here.
The music of Sasha Banks played and the team of Alicia Fox and Nikki Cross were shown beating up Banks and Bayley with some kicks and punches. Bayley got back up, but the heels attacked her. The heel duo of Fox and Cross dominated the brawl by putting Banks and Bayley down. Referees checked on Banks and Bayley while Cole wondered if the match would happen.
Analysis: Everybody watching this show knows that Banks and Bayley are going to win. By doing the pre-match attack, it's a way to make it look like they may have a tough time winning the match since they were attacked. That's something WWE likes to do sometimes to get sympathy for the faces.
(Commercial)
This week on Smackdown: Daniel Bryan vs. Jeff Hardy. Mustafa Ali vs. Randy Orton is another match, but it was not mentioned in the commercial.
Elimination Chamber Qualifying Match: Bayley and Sasha Banks vs. Nikki Cross and Alicia Fox
Bayley was in the ring battling with Cross while Banks was slow to get to her feet in the corner of her team. Bayley worked over Fox with a back elbow attack off the middle ropes followed by a belly to back suplex, but Cross broke up the pin. Bayley hit a belly to back suplex on Cross as well. Bayley with a neckbreaker using the ropes for an assist. Bayley decked Cross with a forearm. Back in the ring, Fox hit an Axe Kick on Bayley for a two count as the heels took control. The heels continued to work over Bayley with chinlocks. Bayley managed to knock down Fox with a punch and Cross hit Bayley with a splash against the turnbuckle followed by a bulldog. Cross dumped Bayley out of the ring. Cross hit a running cross body block on Bayley on the floor. When Cross tried an attack on the floor, Banks pulled Bayley out of the way and Cross hit the ring post. Fox tagged herself in and Bayley got a ROLLUP OF DEATH~! with most of her body weight on Fox for the pinfall win after five minutes.
Winners by pinfall: Bayley and Sasha Banks
Analysis: *1/2 It was a boring match with a weak finish that came out of nowhere because Banks wasn't a part of the match. Banks missed live events due to some injury (WWE is keeping quiet on injuries these days), so Banks was likely not cleared for action here either. It's not a surprise that Bayley and Banks got the win.
After the match, Bayley and Banks hugged because they qualified for the Women's Elimination Chamber tag team match.
Analysis: I'm picking Bayley and Banks to become the Women's Tag Team Champions. It makes sense to put over a face team for the new titles.
Up next is Jeff Jarrett vs. Elias. A clip aired from last week's Raw with Elias beating up Jarrett and Road Dogg.
(Commercial)
Apollo Crews was interviewed backstage by Charly Caruso about Angle's match tonight and Crews said that anybody can win a match. Drake Maverick and Rezar walked up to him, which led to a staredown and Maverick said that Crews' Olympic Hero keeps letting him down.
Road Dogg did his entrance wearing a Damien Lillard Portland Trail Blazers jersey for a cheap pop. Road Dogg did the classic New Age Outlaws/Degeneration X intro while making fun of his bigger belly and his gray beard.
Jeff Jarrett, the 51-year-old WWE Hall of Famer, made his intro to the classic Jarrett intro song. He did the promo where he spelled his name out, then he said that he's the greatest entertainer, greatest singer and Road Dogg said let's finish the song. Road Dogg and Jeff Jarrett sang the classic mid-1990s song "With My Baby Tonight" and they sang most of the song. They were interrupted by Elias.
Elias, who is back to being a heel, walked out with a guitar on his shoulder. Elias said that song is just like them because it hasn't aged well. Elias wondered if Jeff even played guitar and Elias said that Road Dogg should be on Smackdown tanking their ratings. (Road Dogg is a head writer on Smackdown, so it's an inside jab there.) Elias said he'd rather watch Adam Levine do another halftime show instead of them while mocking Portland by saying they're not important enough to have a football team. He said that the fans are ungrateful while telling the fans to give him a standing ovation. Elias told a fan with crutches to get up because there are no exceptions. Elias said that he won't sing a song in Portland and he did his WWE stands for "Walk With Elias" bit. Jarrett said that in the immortal words of one of his greatest rivals, hey chico, don't sing it, bring it. That's Razor Ramon, kids. Road Dogg said we've got two words for ya leading to the fans chanting "suck it" right on cue.
Analysis: They were going for nostalgic fun there, but it just kept on dragging too long. I don't think it was that effective in terms of getting the crowd into it although Road Dogg is entertaining on the microphone. Elias doing the heel thing is more natural for him. I'm fine with him back in the heel role.
Elias vs. Jeff Jarrett (w/Road Dogg)
Jarrett was aggressive as he went after Elias with punches. Elias bailed to the floor leading to a break.
(Commercial)
The match returned with Jarrett hitting a hip toss. Elias got back into it with a jumping knee to the face. Elias mocked the Jarrett strut and a "suck it" taunt to Dogg. Cole noted that Jarrett debuted in WWE in 1993 and won his first IC Title in 1995. That makes me feel old. Elias with a suplex on Jarrett. When Jarrett missed a corner attack, Elias punched him and hit an elbow drop. Elias slapped on a sleeper hold and Jarrett hit a jawbreaker. Elias kicked down Dogg, who bumped to the ground. Jarrett with a clothesline on Elias. Jarrett with a running splash on the back of Elias, then the Jarrett strut and Jarrett hit an enziguri kick. Dogg on the apron, so Elias punched him down. Elias back in the ring with a Drift Away for the pinfall win after eight minutes.
Winner by pinfall: Elias
Analysis: *1/2 Boring match. Jarrett moves around okay for his age, but I don't need to see him wrestling at this point in his career. Elias getting the win made sense since he's the current star.
Post match, Dogg went after Elias with his punch combo. Jarrett grabbed Elias' guitar and brought it into the ring. Dogg told Elias to "suck it" and Jarrett hit Dogg in the back with the guitar.
Analysis: The heels got some revenge after last week, so perhaps there will be another match in this rivalry. I don't think it would be smart if Road Dogg wrestles again because he's gained weight and I don't think it would be good for him to have a match.
There was a shot of Natalya in the locker room sitting on a chair looking at her stuff and looking at her phone. Dana Brooke walked up to her and felt bad about what happened last week. Natalya ignored her. Brooke said if this is about Dana saying she's better than Natalya, it's because she was pumping herself up. Brooke said she'll find a McMahon to challenge Natalya for a match next week. Brooke left and Natalya revealed she has wireless earbuds in her ears, so the idea is she couldn't hear Brooke.
Analysis: At least Brooke finally gets a storyline that could lead to her becoming more of a regular heel. I'm all for trying things with different people. Natalya can help Brooke improve in the ring just by working with Natalya.
Finn Balor was shown walking backstage with taped ribs because he is up next against Lashley.
(Commercial)
It was announced that in three weeks on Raw, it will be Ric Flair's 70th birthday party in Atlanta where Ric lives. That's February 25th, which is Flair's actual birthday, so it works out perfectly. I would assume his daughter, Smackdown's Charlotte Flair, will be on Raw that week.
WOOOOO!

Join us in THREE WEEKS in Atlanta on #RAW to celebrate the 70TH BIRTHDAY of 2-TIME @WWE Hall of Famer @RicFlairNatrBoy! pic.twitter.com/lSggAjl9wY

— WWE (@WWE) February 5, 2019
A replay aired of the opening segment with Stephanie McMahon suspending Becky Lynch because Lynch refused medical attention on her (storyline) injured left knee. The replay focused on Stephanie kicking Becky directly in the left knee.
Finn Balor was interviewed by Charly Caruso backstage, who noted that Balor looked like he was in a lot of pain. Balor said that the Irish are stubborn when wounded and it feels like it's going around tonight (Lynch reference). Balor said that he took the best punishment that Lesnar and Lashley have to offer, but he's still there. Balor said he won't be pushed down and he won't stop pushing forward. Balor said that first chance he gets, he'll take Lashley's Intercontinental Championship too.
Finn Balor made his entrance. They showed replays of Balor getting attacked by Lashley last week.
Bobby Lashley made his entrance with the Intercontinental Title around his waist. Lio Rush was with him and he had his ring gear on. Rush trash talked Balor saying he wasn't at Bobby's level. Lashley noted that Balor couldn't beat Lesnar and said that Lashley can beat Lesnar on the mat, in the ring and an octagon. Lashley said that Balor can face Rush right now and if Balor impresses Lashley then he might get an IC Title match.
Lashley went after Balor with a kick to the taped ribs of Balor. Lashley kicked and punched Balor in the ribs.
Analysis: That's the second match on this show where a face got beat up before a match began. I don't think it's smart to do it twice on the same show.
Lio Rush (w/Bobby Lashley) vs. Finn Balor
Rush got in some offense as Balor was selling the Lashley attack. Balor came back with a kick and then a dropkick that sent Rush to the floor. Balor was on the apron, so Lashley grabbed his legs and pulled Balor to the floor. The referee ejected Lashley from ringside. Rush got back in the ring with a suicide dive leading to break about two minutes into the match.
(Commercial)
The match continued with Rush still in control, but Balor managed kick to the head to put Rush down by the turnbuckle. When Balor went up top, Rush tripped him up to crotch Balor on the top turnbuckle. Rush hit a hurricanrana off the top rope for a two count. Balor got back into it with a Slingblade neckbreaker and Rush got a cradle for two. Rush with a kick and a slingshot off the ropes leading to a neckbreaker like move that faked out the cameraman. Rush up top, he went for a splash, Balor moved and a running dropkick by Balor sent Rush into the ring turnbuckle. Balor up top and he hit a Coup de Grace double foot stomp for the pinfall win after about eight minutes.
Winner by pinfall: Finn Balor
Analysis: **1/2 It was an entertaining match with Balor getting the obvious win. The pre-match attack on Balor was done to make it look like he might lose, which is similar to the Bayley/Banks pre-match attack they did earlier in the night. It feels repetitive if you do it twice in the same show. Rush was pretty good in there, which is not a surprise because he's an entertaining cruiserweight wrestler. Balor getting the win was the right decision leading to an IC Title match with Lashley.
Post match, Lashley went down to the ring for an attack, but Balor left the ring and got away. When Balor went to he back, some familiar music played.
Paige showed up for an unannounced appearance. She had a microphone in her hand as she stood on the stage. Paige asked if they missed her and they cheered. Paige said there's a special movie coming out in a few weeks called "Fighting With My Family" about her life.
The video preview aired showing the movie Fighting With My Family about Paige's life. It's the same commercial they always show. The movie is in theaters everywhere on February 22.
Analysis: I'll check it out in theaters when it comes out to support Paige. The reviews have been okay from what I've seen so far.
(Commercial)
A Moment of Bliss Hosted by Alexa Bliss
Alexa Bliss was on the stage for her "A Moment of Bliss" talk show. Bliss sat on the stage. She said her guest is a man of mystery and she can't wait to get to know him better.
EC3 made his entrance in his wrestling gear and he had a lot of baby oil on his chest, which Renee commented on immediately. Graves put over EC3's body saying he's in great shape. Graves said he's known EC3 a long time and he's a star.
Bliss started the promo saying "EC3" in a seductive way. She asked if he's ready for his moment of bliss. She said he's young, good looking and has a large bank account, which makes him a hot commodity. She said she wants to know what's it going to be, Raw or Smackdown? Before EC3 could say anything, Nia Jax interrupted with Tamina by her side. Jax said no one cares about him. Bliss commented on getting interrupted every time she does this show. Jax said nobody wants to see this nauseating blind date. Jax said that they should be talking about how she broke boundaries at the men's Royal Rumble match and how her and Tamina qualified for the Elimination Chamber tag team title match. Jax told Bliss they beat her with Bliss saying Mickie got beat. Jax said that the WWE Universe is talking about her and tweeting about her (I am not) wondering what she might do next.
Dean Ambrose's music hit as he strutted onto the stage. Jax was mad about Ambrose interrupting her interruption. Ambrose said that he didn't want to be out there, but he has something to say to Nia. Ambrose said that it's obvious that Nia has a huge crush on Dean. He said that he understands that because of his raw sexual magnetism and Dean said that he gets it. Dean said that Nia has to stay away from him and said that Jax shouldn't come near him again, please. Ambrose asked who this is, so EC3 was about to speak and Ambrose knocked the microphone out of his hands. Fans chanted "EC3" for EC3. Ambrose asked some questions while asking where are EC1 and EC2 while asking if he's a Creed fan because his hair looks like he is a Creed fan. Ambrose wondered why EC3 hangs out backstage like a Chippendale dancer instead of going into the ring, so EC3 punched Ambrose. EC3 went into the ring leading to a break.
Analysis: It was another Bliss talk show full of interruptions, which every time she has the show. Nice gimmick for a show. Anyway, I'm glad that EC3 got some attention on him because he's a talented guy with a bright future. Ambrose getting in Jax's face was pretty funny and I liked some of the questions that Ambrose asked EC3. I thought it was dumb to not have EC3 talk since he's actually a really good talker if he gets a chance.
(Commercial)
The match was official after the break.
Dean Ambrose vs. EC3
Ambrose was aggressive early on as he whipped EC3 hard into the steel ring post. EC3 got some momentum going with a back elbow, a running forearm and a trip slamming him to the mat. EC3 missed a corner splash, Ambrose tried some lifting move and EC3 hit a jackknife cover for the pinfall win after about two minutes.
Winner by pinfall: EC3
Analysis: *1/2 It was just a quick match to give EC3 a surprising win. It's not a surprise that Ambrose lost since he's leaving the company in April, which we found out last week, so Ambrose will likely be doing a lot of jobs on the way out. That's just how it is in wrestling.
EC3 celebrated with the announcers putting it over as a win in his Raw debut while saying that it was lucky. Graves joked that EC3 may get lucky with Bliss later too.
Kurt Angle was shown warming up backstage. Charly Caruso showed up to interview him. Angle said he had a feeling he would have a match tonight, so he packed his gear. Braun Strowman showed up to say it's an honor to tag with Angle. Strowman said that before the night is over, Corbin and McIntyre are going to get these hands…it's true…it's damn true. That match is next.
(Commercial)
There was a Mojo Rawley promo saying from college to the NFL to wall street, they always wanted him to be a part of a team. Rawley was shown talking into a mirror like last week. He was laughing and then he yelled saying "forget the team." Rawley said now it's all about you.
Analysis: The reboot for Mojo continues. I don't know the plan, but I think he has potential.
The intros took place for the main event. The heel side of Drew McIntyre and Baron Corbin entered first. Braun Strowman was up first for the face team followed by Kurt Angle, who was greeted with the "you suck" chants.
Braun Strowman and Kurt Angle vs. Drew McIntyre and Baron Corbin
The match began with about 15 minutes left in the show, Strowman ran over McIntyre on the floor and Angle battled Corbin in the ring. Corbin sent Angle to the ropes leading to a McIntyre punch on Angle, so that led to a break.
(Commercial)
Corbin was in control as he punched Angle in the head. McIntyre tagged in with some offense on Angle. Corbin back in, he tagged McIntyre in, Corbin punched Strowman and McIntyre kicked Angle in the head to knock him down. Angle went for an Angle Slam, but McIntyre powered out and McIntyre hit an Angle Slam of his own. McIntyre slapped on the Ankle Lock submission on Angle. When Angle broke free, he tagged in Strowman. Running corner splash by Strowman on Corbin and a punch to the chest. Strowman wanted a Powerslam, but McIntyre slid out and tossed Strowman over the top to the floor when Corbin pulled the top rope down. Corbin tagged in, he sent Strowman into the ring post two times and sent Strowman back in the ring. Corbin and McIntyre hit a double team slam on Corbin. The heels went for a double suplex, but Corbin blocked and hit a double suplex although Corbin went more to the side. Angle got the hot tag with a German Suplex to Corbin and German Suplex on McIntyre. Angle with another German Suplex to Corbin and a clothesline to McIntyre. Angle with a boot to the face and Angle Slam to Corbin for a two count with McIntyre making the save. Strowman with a running shoulder tackle to send McIntyre out of the ring. Strowman tossed Corbin over the top to the floor and the refereed called for the disqualification. That's a DQ because Strowman wasn't legal even though they do that kind of thing all the time without a DQ ending. It went about 12 minutes. Terrible finish.
Winners by disqualification: Drew McIntyre and Baron Corbin
Analysis: **1/4 The work in the match was fine, but the finish was f'n lame. If you watch enough WWE in your life then you know that the illegal man going after the legal man almost never leads to a DQ finish, but it did here. I guess it was WWE's way of booking a finish without hurting any of the four guys because they want to keep them all strong. Angle getting the hot tag was the best part of the match, which is kinda sad when you consider he's a 50 year old part-timer moving at about half speed. I say that as a huge Angle fan, but it's true. He's not moving great. Anyway, WWE needs to come up with better finishes because I thought that was lame.
Strowman went after Corbin on the floor again. The fans were booing the referee. McIntyre left the ring and gave Strowman a Claymore Kick that sent him over the barricade to the floor. Corbin and McIntyre whipped Angle into the steel steps on the floor. Corbin and McIntyre set up the steel steps in the ring. Strowman saved Angle and gave McIntyre a Chokeslam onto the steel steps. Strowman with a Chokeslam on Corbin on the steel steps.
Strowman and Angle stood tall over the fallen duo of McIntyre and Corbin. The show ended with Angle and Strowman celebrating together in the ring.
Analysis: It could lead to a repeat of this tag team match at Elimination Chamber in two weeks. It makes sense since this match ended in DQ.
Three Stars of the Show
1. Kurt Angle
2. Braun Strowman
3. Becky Lynch
Nobody really stood out. Weak show for stars.
The Scoreboard
4.5 out of 10
Last week: 6
2019 Average: 5.8
Last 5 Weeks: 6, 5.5, 7.5, 5.5, 6.5
2019 High: 7.5 (January 14)
2019 Low: 4.5 (February 4)
Final Thoughts
I give this week's Raw gets a 4.5 out of 10.
It was a below average show that was not very strong in terms of good matches. Several segments felt too long as a reminder of how long this show is where they have time to kill. There were also repetitive moments because Balor got beat up before his match just like Bayley/Banks before their match. When you repeat the same thing twice, it doesn't really work as well. The finish to the main event is one of the worst match finishes they have done in a while.
The show is three hours long. They need to have better matches than what we got this week. Why not give more time to the in-ring action and less time spent on replays of the same shit we already saw?
It felt like there was a lot of talking and a lot of it bored me. The Stephanie/Becky thing was okay, but it feels like the stuff they have done many times in the last twenty years going back to Steve Austin in the Attitude Era. It's what Vince McMahon always goes back to with his booking because it made him a lot of money. Does that mean next week Becky is going to destroy one of Stephanie's cars? It wouldn't surprise me at this point.
Seth Rollins was missed this week. His presence always helps, so with him gone, it was more of a boring show.
Kurt Angle is 50 years old and Jeff Jarrett is 51 years old. With all due respect to those two WWE Hall of Famers, let's feature the younger talent more in the future.
The next WWE pay-per-view is Elimination Chamber on February 17 in Houston, Texas. Here's what we know so far:
WWE Championship Elimination Chamber Match: Daniel Bryan (c) vs. Randy Orton vs. Mustafa Ali vs. Samoa Joe vs. AJ Styles vs. Jeff Hardy
Smackdown Tag Team Championships: The Miz and Shane McMahon (c) vs. The Usos
Women's Tag Team Titles Elimination Chamber Match: Nia Jax and Tamina vs. Sarah Logan and Liv Morgan vs. Sasha Banks and Bayley vs. Mandy Rose and Sonya Deville vs. Peyton Royce and Billie Kay vs. one more Smackdown team.
There will be more matches especially after some of the angles on Raw. Matches like Lashley vs. Balor for the IC Title and Strowman/Angle vs. Corbin/McIntyre both seem likely.
—
You can contact me using any of the methods below. See ya next time for the Smackdown review. Go Toronto Raptors and Toronto Maple Leafs. They're all good! Thanks for reading.
John Canton
Email: mrjohncanton@gmail.com
Twitter: @johnreport