The John Report: WWE NXT Takeover Orlando 04/01/17 Reaction & Ratings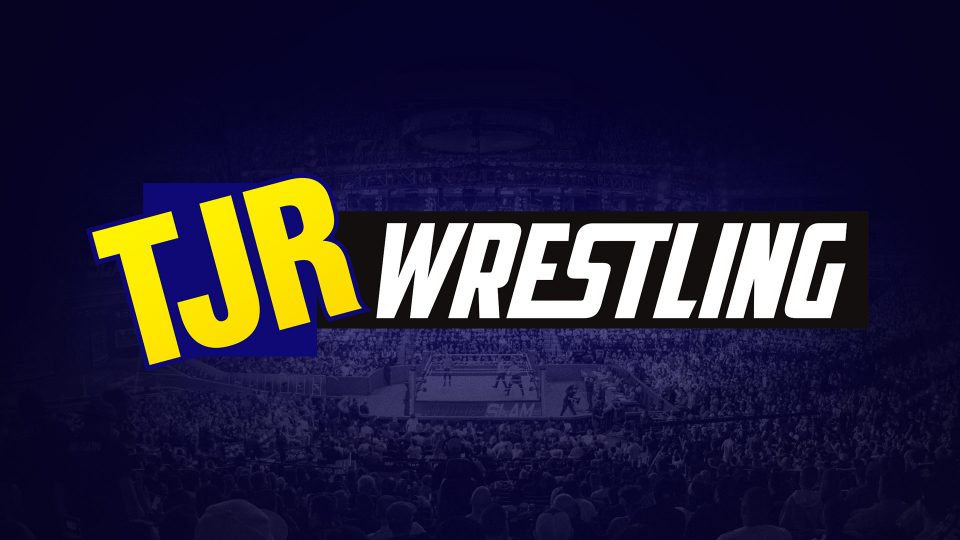 The NXT Takeover Orlando event took place on Saturday night at the Amway Center in Orlando. Our resident NXT guy Kurt Zamora already wrote an excellent, detailed review of the show. I'm not going to do play by play. Instead, I'll make some point form notes for the matches and the events that take place. I'll also have my star ratings for every match.
– The show began with Triple H doing a voiceover as a spotlight shined in the ring. He spoke about how they were going to make history. He ended by saying they were "home" since Orlando is where NXT is based out of for the last five years.
– The announce team is Tom Phillips, Nigel McGuinness and Percy Watson. It's certainly not the best announce team in NXT history. I liked Corey Graves in that chair, but obviously he's moved on to bigger things on the main roster.
Sanity (Eric Young, Alexander Wolfe, Killian Dain, and Nikki Cross) defeated Tye Dillinger, Roderick Strong, Kassius Ohno and Ruby Riot @ 12:30
– Ohno replaced No Way Jose in this match due to Sanity attacking Jose at Axxess earlier on Saturday.
– It's a shame that Dillinger continues to be on the losing end in NXT considering how popular he is with the crowd. You would think that at some point he would be pushed more, but there he is on the losing end again.
– I like the Sanity group a lot. I get the sense that they won't be in NXT that much longer because they can be a devastating stable on the main roster whenever they are given that opportunity.
– The crowd was into the match from start to finish, so it was a good choice for the opener of the PPV.
– Dain got the pinfall on Dillinger. It put over Dain in a big way. Dain mentioned on Twitter he's going to be in the battle royal at WrestleMania as well, so that's probably why he was the one that got the pin.
Match Rating: ***1/4 (out of 5)
– There was a shot of WWE Hall of Famers Edge & Beth Phoenix sitting at ringside for the show. They are the only married couple to be in WWE's Hall of Fame. They did not sit there the whole show.
Aleister Black defeated Andrade "Cien" Almas @ 9:35
– Almas has been in the role as a guy that is there to put over newer talent for the last few months. It's a shame because Almas has done well as a heel since he turned. It's the same thing I said with Dillinger earlier because they're in similar spots on the card while in different roles.
– Black was impressive although he didn't do much to cater to the crowd as the face in the match. He's more of a guy with a unique look thanks to all of the tattoos he has.
– The crowd lost interest towards end of the match. I don't blame them since there wasn't much of a story.
– Black won by using strikes such as a knee to the face, another kick to the head and spin kick for the win. This was the most predictable match on the show.
– After the match, McGuinness said "Ring of Honor" instead of NXT by mistake. Oops.
Match Rating: **1/2 (out of five)
NXT Tag Team Titles: The Authors of Pain (Akam and Rezar) (with Paul Ellering) defeated #DIY (Johnny Gargano and Tommaso Ciampa) and The Revival (Scott Dawson and Dash Wilder) @ 23:50
– The new Tag Team Titles debuted. They look better than the previous ones. Slightly modified design.
– It was an awesome match that was given a lot of time. I like that they waited a long time to do the first elimination because it allowed for more time (20 minutes) for the three teams to work together and tell a more interesting story.
– The crowd hated seeing #DIY eliminated first. They even started a "bullshit" chant for it. They loved the showdown between Ciampa and Dawson, but there were the Authors of Pain to team up and pin Ciampa.
– The Revival continue to impress. They're a traditional heel team, but the NXT crowd loves them because of how many outstanding matches they have been a part of.
– I don't think the match was at the same level as either #DIY vs. Revival matches at Takeover events last year, but it was still an excellent match that I'm rating at over four stars. The amount of nearfalls, cool spots and memorable moments certainly made it feel like a well above average tag team match.
– No surprise with the Authors of Pain winning in dominant fashion. They're the younger team that needs to be in NXT longer than the others so they can continue to improve. Both AOP guys are in their early 20s and keep getting better every time I see them.
Match Rating: ****1/4 (out of five)
NXT Women's Championship: Asuka defeated Ember Moon @ 12:10
– There's a new Women's Title. Also an improvement over the previous title.
– Good story going into it since Asuka is undefeated in NXT and held the title for one year going into this match. Moon also hasn't lost a match since she debuted last year.
– The crowd was hot for both women from the start of the match. They love both of them and they have a lot of reason to since they have been booked so strong since they started in WWE.
– I like the subtle changes in Asuka. She used to be a traditional face, but she's showing a lot more heel tendencies in everything she does. It's important that characters evolve. Good to see that with her because if you keep doing the same things it gets boring fast.
– The biggest moment of the match was when Moon was going for the Eclipse and Asuka countered by shoving the ref into the turnbuckle to knock him down. It drew a huge reaction of boos from the crowd. Asuka followed up with a hard kick to the head for the win. The ref should have disqualified for intentionally doing that, but he did nothing. That's my only gripe about it.
– Going into the match, I thought they might go with a Moon title win. Instead, they went with Asuka retaining and Moon will likely get another match against her down the line to see if she can beat her. Moon winning the NXT Title at Takeover during SummerSlam weekend makes a lot of sense. She's clearly the next in line.
– There's no rush to put Asuka on the main roster. It will probably be around SummerSlam or soon after that, if I had to guess.
Match Rating: ***1/2 (out of five)
– Drew McIntyre was shown in the crowd. Same seat that Edge was in earlier. His appearance drew a huge reaction when he was shown on camera smiling. Drew was there because he just signed a WWE deal to return after being released three years ago. He's done very well post WWE, but I'm happy to see him back. He did an interview on WWE.com saying he's targeting the NXT Title. I think it's a good idea to put him in NXT for the year or however long it might be, push him to the top and re-establish him with the audience before going back to the main roster. Very talented performer.
Fancy seeing YOU here, #DrewMcIntyre! #NXTTakeOver@WWENetworkpic.twitter.com/maClXmz8cN

— WWE NXT (@WWENXT) April 2, 2017
– If you're wondering, yes a lot of people thought the guy behind Drew looks like actor Seth Rogen.

NXT Title: Bobby Roode defeated Shinsuke Nakamura @ 28:20
– The build up to this match was weak. I like both guys a lot, but they didn't have much of a story other than noting it was a rematch from when Nakamura lost the title to Roode.
– They have the best entrances in all of wrestling. The crowd was going crazy for both of them. I was at the NXT Takeover in Toronto last Novemeber and I can't put into words how much fun it is to see them doing their routines in front of a hot crowds. I recommend that experience to anybody.
– I like the look of the new NXT Title. Much better than the old one. This is more of a traditional championship rather than the one that had the NXT letters sticking out too much.
– The pacing of the match was really slow. Almost too slow. I get why they did it because they wanted to tell the story that Roode wore down Nakamura while working on the worked knee injury of Nakamura for much of it. However, if they cut 5-8 minutes they probably would have had a better match. I've never believed that going 30 minutes is better for a match. It depends ont he match and the guys in the ring. With these two moen, they can definitely have a classic 30 minute match. This didn't feel like that, but I still enjoyed it a lot.
– The crowd was hot for most of it, but you could tell they were worn down at a few different points. They were really loud by the end of the match, though.
– Nakamura is one of the best wrestlers I've ever seen at selling. That's what a lot of fans don't pay attention to when watching a match. It's not always about the moves that somebody does. Selling is so important. Others that were incredible at selling were Shawn Michaels and Daniel Bryan. It's part of why Nakamura clearly has the "it factor" as they say in wrestling all the time.
– The last five minutes were outstanding. I thought the spot where Roode kicked the ropes while Nakamura was against them was a clever move followed by a Glorious DDT for a believable nearfall. Nakamura came back from that with a reverse Explosder Suplex, but Roode dropped him with an awesome Spinebuster for two. Roode clipped the knee again and hit the Glorious DDT for the win.
– I'm not surprised by Roode's win. He's been booked very well since he first appeared on NXT one year ago. He can be the long term champion in NXT. A guy like Drew McIntyre or perhaps Aleister Black is probably the next champion down the road.
Match Rating: **** (out of five)
– The event ran two hours and thirty minutes.
– This felt like the end of Nakamura on NXT television, which is fine with me. He should have been on the main roster a long time ago. WWE actually released this video of Nakamura getting a huge send off from the crowd after the show was over. Some fans chanted "See You Tuesday" at him because they want him to be on Smackdown. I agree with that sentiment. Here is that video.
Final Thoughts
I rate the show a solid 8 out of 10. It wasn't the best Takeover by any means (Dallas last year), but it was an above average event like usual.
At the start of the show, Triple H said it was a "history making" night. I don't know about that. It's just a phrase they say to try to sell the show. It certainly wasn't with regards to the booking. What we got was three matches by heels and even a fourth if you consider Asuka becaus she did a heel move to keep her title. Black was the only win for a face and the crowd didn't seem to care about him.
It's clear that NXT has suffered a bit since the brand split due to a lot of talent leaving, but every Takeover show continues to be booked well. It's a lot easier to book a five match show that goes two and a half hours over a four or five hour PPV event that WrestleMania will be.
Thanks for reading. My contact info is below.
John Canton – mrjohncanton@gmail.com
Twitter @johnreport