WWE Smackdown 7/23 Notes: Moon vs. Flair, Kingston to Issue SummerSlam Challenge and Shane Calls Out Owens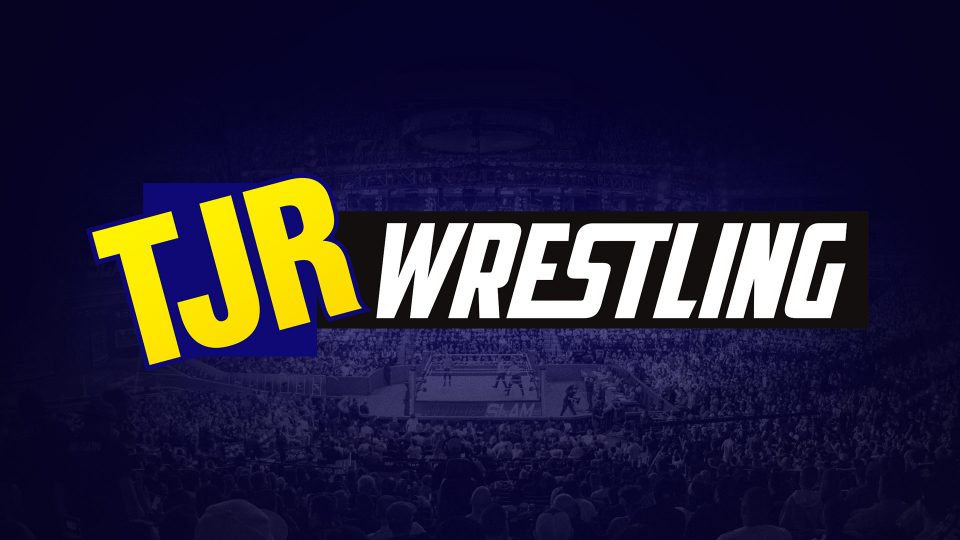 There was some news released this afternoon about what we can expect on the next edition of WWE Smackdown Live on Tuesday, July 23 in Miami.
We already know that Shawn Michaels is going to be there as a guest announcer. I theorized yesterday that perhaps Michaels is being tested out as a full-time announcer for when Smackdown is on FOX in October, but I don't know that as fact.
* The first match announced will see Ember Moon face off against Charlotte Flair. Last week on Smackdown, Moon teamed up with Bayley to beat Sonya Deville and Mandy Rose with Moon getting the win for her team. After the match, Bayley picked Moon to be her challenger for a Smackdown Women's Title match at SummerSlam.
The WWE.com preview sold the match by saying that Moon was looking to make a definitive statement by beating Flair. We all know Flair doesn't lose very often, so it's an interesting matchup that is tough to predict.
Prediction: I would love to see Moon get the clean win as a way to "build momentum" (a phrase WWE loves to say). However, I can't see Flair being left off the SummerSlam card the way she wasn't a part of Extreme Rules and Stomping Grounds. I think Flair is going to win this match and because of the victory, she will be added to the Smackdown Women's Title match at SummerSlam to make the match Bayley vs. Moon vs. Flair.
* Kofi Kingston, the WWE Champion, will be on Smackdown to issue a challenge for his SummerSlam opponent. Here's how WWE describes it:
After being confronted by Randy Orton, Elias and Samoa Joe last week, WWE Champion Kofi Kingston isn't waiting for anyone to step up and challenge him at The Biggest Event of Summer. Kingston intends to issue his own challenge to a Superstar to face him at SummerSlam this Tuesday night. Will Kofi choose one of the Superstars that stepped to him last week or test his mettle elsewhere? Find out this Tuesday on SmackDown LIVE
The obvious choice is Randy Orton, who pinned Kingston clean with a RKO earlier this week on Smackdown. It's not like WWE would have Orton randomly pin Kingston and fail to follow up on it.
Prediction: Kingston will call out Orton and challenge him to a SummerSlam match. They can touch on their well-chronicled history from their late 2009/early 2010 rivalry when Orton was an established main eventer and Kingston was in his second year on the main roster. Orton won the rivalry while Kingston was never given that main event push until ten years later when he won the WWE Title this year. I expect Kingston to do a promo about how he's beaten all of the opponents in his path so far, but a man he didn't beat in the past and is in his way again is Orton, so he wants to face him at SummerSlam.
They had a famous incident on Raw in 2010 where Orton could be heard yelling "STUPID" at Kingston. The reason for it is because Kingston was supposed to stay down for Orton to hit him with The Punt. Instead, Kingston forgot and he got back to his feet, so Orton dropped him with a RKO for the pin. Orton yelled "STUPID" two times. It was memorable at the time because it was unprofessional for Orton to lash out like that.
https://www.youtube.com/watch?v=xvnCmUjoHJY
In February of this year, Kingston yelled "STUPID" at Orton during a tag team match. It was not because Orton screwed up. It was just because Kofi was having fun and he clearly remembered what happened earlier in their careers.
I think it's fair to say that if Kingston doesn't call out Orton for the WWE Title match, it would be a surprise.
* The third thing that WWE has advertised so far is that Shane McMahon plans to call out Kevin Owens for attacking him last week and in previous weeks. Here's what WWE wrote about it:
Kevin Owens has not been bashful in bombarding Shane McMahon in recent weeks, and after eating his third Stunner in two weeks, Shane is now promising to address KO this Tuesday night.

With Shane promising some form of retaliation on Owens at the end of SmackDown LIVE last week, what will "The Best in the World" have to say? Find out this Tuesday night at 8/7 c on USA Network!
Prediction: I think this will lead to another SummerSlam match. Not only that, but if Owens wins, that might be the end of Shane McMahon as an authority figure at least for a while, so maybe they'll add some stipulation that Shane can't make any more matches if he loses. Something like that would work well.
Anyway, we'll find out what happens on Tuesday on Smackdown Live from Miami.