WWE News: Undisputed Era Signed New Contracts Last Year, WWE Taping Schedule, Jinder Mahal's Knee Injury, Total Bellas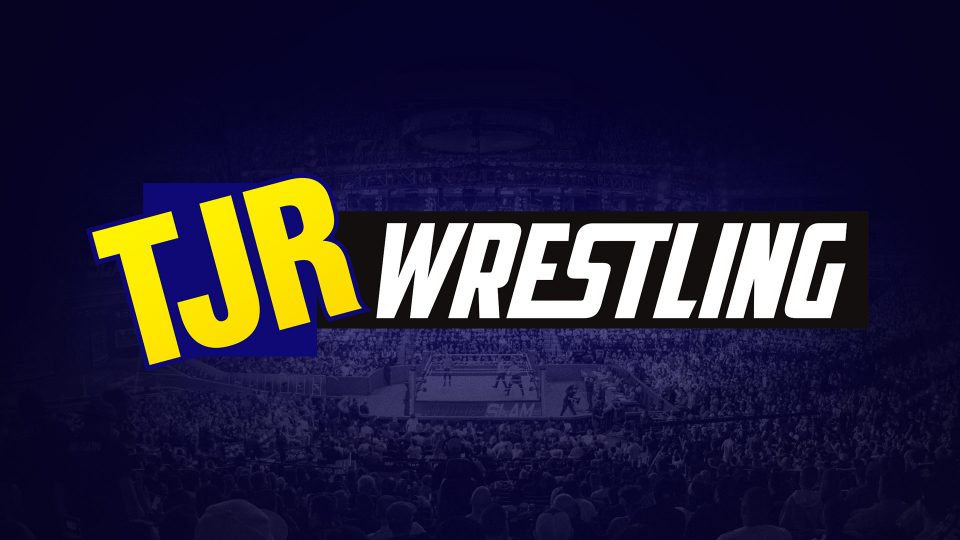 Here are some news WWE news items. We like to group things together here instead of spreading them out.
* The Undisputed Era foursome of WWE NXT stars Adam Cole (the NXT Champion for over one year), Roderick Strong, Bobby Fish and Kyle O'Reilly all signed new contracts with WWE last fall around when NXT became a USA Network television show. Thanks to the Wrestling Observer Newsletter by Dave Meltzer for that info. It was noted by Meltzer that they were signed to long-term deals although we don't know how many years that is. Last year, WWE signed a lot of talent to five year deals, so it could be that, but other reports have said three year deals. Anyway, that foursome will remain in WWE.
Kyle O'Reilly has been absent from the WWE Performance Center shows in this health crisis era because of a weakened immune system. It's a health reason.
Regarding Cole, there was a rumor out there about how his contract was up later this year. About a day after that, it was reported that he signed a new deal, so now we have more info about it.
There's no word on when Cole might be headed to Raw or Smackdown or if the Undisputed Era as a group would go with him to either of those shows.
WWE TAPING SCHEDULE
* The WWE Backlash pay-per-view takes place this Sunday night with the last Smackdown before Backlash airing tonight. What has been taped and what is live? We have an update on that.
This week's Smackdown, 205 Live and Main Event were all taped this past Monday after Raw at the WWE Performance Center. The WWE Performance Center is also where future tapings will continue to take place.
The main event of Backlash is likely going to be Edge vs. Randy Orton. As we already reported, Edge vs. Orton was taped this last Sunday. The rest of Backlash is expected to take place live (or close to live) on Sunday night. If it was me, I would tape it in the afternoon and then edit out any botches in a match just to present the best show possible.
On Monday, June 15, WWE will tape Raw for later that night and June 19 edition of Smackdown along with 205 Live and Main Event.
On Tuesday, June 16, WWE will tape the June 22 episode of Raw and June 26 edition of Smackdown, 205 Live and Main Event.
On Wednesday, June 17, WWE will tape NXT for later that same night and the June 24 edition of NXT.
That would mean the company won't have to do more tapings until the June 29 edition of Raw.
JINDER MAHAL'S KNEE SURGERY
https://www.instagram.com/p/CBDkPKvDeoF/
* It was one week ago when we found out that Jinder Mahal had another knee surgery. Last July he had major knee surgery and missed about nine months of action. According to the Wrestling Observer, it was thought that this would be a minor surgery for Mahal, but it ended up being a lot more significant than expected.
There were reports that WWE was planning on doing a Drew McIntyre vs. Jinder Mahal feud this summer in a battle of former 3MB members, but it's not known if that was actually a plan or just a rumor.
No timeline has been given for Mahal's injury, but when I read things like "significant" that suggests missing several months and maybe the rest of this year. It depends on the type of surgery and what kind of rehab it is. Best of luck to Jinder returning to action.
TOTAL BELLAS RENEWED FOR SIXTH SEASON
* It was announced that the WWE produced Total Bellas reality show on E Network has been renewed for a sixth season. Here's more from WWE.com on that.
E!'s hit series Total Bellas, following the lives of WWE Superstars, New York Times best-selling authors and entrepreneurs Nikki and Brie Bella, has been renewed for a sixth season premiering later this fall.

Season 5, which concludes tonight at 9 ET/6 PT, featured several milestones in the twins' lives, including Nikki and Artem's romantic French engagement and the sisters finding out they're both expecting and due within weeks of each other.

The upcoming season will highlight the expansion of their families with the birth of their babies as Nikki navigates the joys of parenthood for the first time and Brie continues her journey of motherhood, now as a mom of two.

Total Bellas is produced by WWE and Bunim/Murray Productions with Gil Goldschein, Andrea Metz and Farnaz Farjam Chazan serving as Executive Producers for Bunim/Murray Productions, and Kevin Dunn and Chris Kaiser serving as Executive Producers for WWE. Nikki and Brie also serve as Executive Producers.
The Bellas are a part of the 2020 Hall of Fame class too, but that ceremony hasn't taken place to do the ongoing health crisis.
Also, Nikki and her fiance Artem revealed on yesterday's Total Bellas that they are having a son when she gives birth in a few months. Congrats to them.
Brie and husband Daniel Bryan haven't revealed the gender of their baby or maybe they don't want to know until the birth. I don't watch it, but I will watch Daniel Bryan on Smackdown tonight.