WWE News: Smackdown Tonight May Have Changes Due to Travel Issues Leaving Saudi Arabia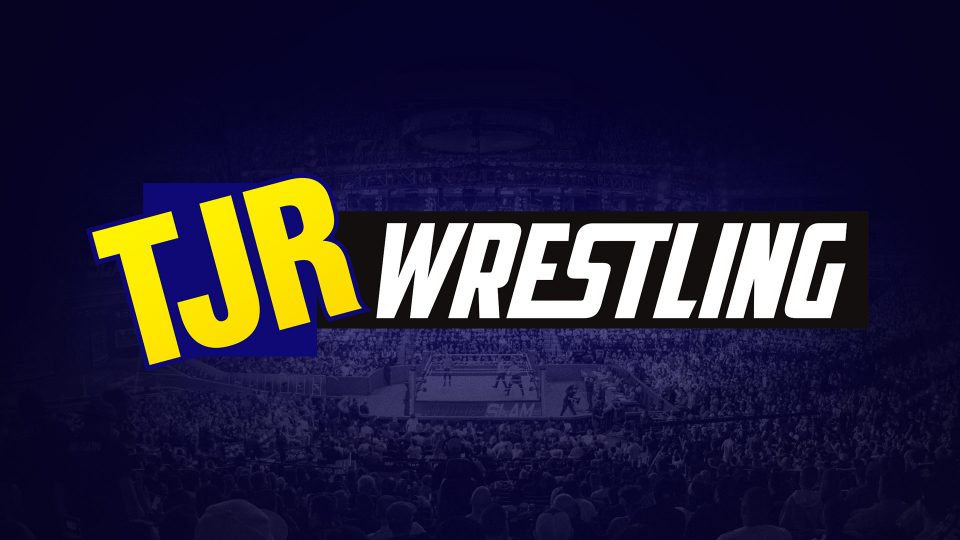 There have been some travel issues for WWE superstars and employees getting out of Saudi Arabia following yesterday's Crown Jewel. Normally at this time I would write a preview of the show with some predictions on the matches, but what is advertised may not actually take place.
Here's what was advertised for Smackdown:
Roman Reigns vs. Baron Corbin
The Revival defending the Smackdown Tag Team Titles vs. The New Day
Nikki Cross, Carmella & Dana Brooke vs. Bayley, Mandy Rose & Sonya Deville
New Universal Champion Bray Wyatt is a guest on Miz TV.
The women's match will likely take place as scheduled. The other matches and segment are in question.
There have been reports on several different websites like Fightful, Wrestling Observer, PWInsider and Pro Wrestling Sheet as well. What we know is that WWE chartered a plane after Crown Jewel to fly their superstars and staff to Buffalo for Smackdown tonight. It's a 14-hour flight, so there was definitely a time crunch. Obviously, since there's a brand split, some wrestlers from the Raw brand aren't going to be needed at Smackdown, but key guys from Smackdown were expected to make it in time to Smackdown. Instead, there have been delays.
It was reported by Dave Meltzer of the Wrestling Observer that it was not a weather or plane issue. It was noted by Meltzer that something around 12 wrestlers were able to leave Saudi Arabia. Perhaps they were guys like Corbin, Reigns, Dash Wilder, Scott Dawson, Kofi Kingston, Big E and Bray Wyatt that are advertised for Smackdown. The Miz was not in Saudi Arabia, so he will have no issues getting to Smackdown today.
Vince McMahon, who is WWE's Chairman and CEO, flew back to the US from Saudi Arabia on his private plane. Names like Brock Lesnar and Hulk Hogan left on private planes as well although we don't even know if Lesnar is scheduled to be on Smackdown this week.
The report from Mike Johnson of PWInsider noted that the majority of people delayed in Saudi Arabia won't make it back in time for Smackdown and were staying at hotels in Riyadh, Saudi Arabia. There is no word yet on when they might return and Johnson's post was several hours ago. Johnson added that WWE made arrangements to get wrestlers that are "absolutely necessary" for Smackdown to be there, so perhaps that provides more info for what Meltzer reported with at least 12 wrestlers being on flights back to the US.
It was also added by PWInsider that there are a lot of people in WWE that are upset about the situation and that includes some of the top names in the company.
In an update this afternoon on PWInsider, there's a new flight that will take the WWE superstars and employees from Riyadh to the United States at 3am local time. That would mean it's a full 24 hours later than what was originally scheduled.
There are some wrestlers that didn't make the trip to Saudi Arabia that are on the Smackdown brand that could be a part of matches. Names like Daniel Bryan, The Miz, Sami Zayn, Matt Hardy and Drew Gulak come to mind. Elias didn't work the Crown Jewel show, but he's been out of action due to injury. They also have the entire Smackdown women's roster.
It's also possible that WWE could bring in some Raw wrestlers (for example, Kevin Owens and Aleister Black are two names that didn't go to Crown Jewel) although the whole point of the recent WWE Draft was to make wrestlers exclusive to one show. In a situation like this, though, WWE may not have another choice.
Will this affect future WWE shows in Saudi Arabia? It's certainly possible, but that's just speculation at this point.
Some wrestlers vented their frustration on Twitter.
https://twitter.com/WWE_Murphy/status/1190208151859138560
Bad day on Saudi Arabia, I hope to arrive before my birth…..

— "EL IDOLO" ANDRADE (@AndradeElIdolo) November 1, 2019
Andrade's birthday is November 3, which is a day before me. I hope he can get back home by then too.
Meanwhile, Shane Helms, who is a Producer in WWE, tweeted about great food he had on the plane. Perhaps he was on that plane that flew home.
Best in-flight meals I've ever had. pic.twitter.com/OhHARuDG4G

— Hurricane Helms (@ShaneHelmsCom) November 1, 2019
This is obviously a developing situation and I'll update this post as we get more info throughout the day.
UPDATE:
WWE issued the following statement today about what they have planned for Smackdown tonight.
The WWE roster is delayed in its return from Riyadh, Saudi Arabia, following a historic performance at yesterday's record-breaking WWE Crown Jewel event.

More than 175 Superstars, production crew and employees boarded a 747 charter flight back to the United States on Thursday. After the door closed, due to several aircraft problems including mechanical issues, all passengers sat on the tarmac for more than six hours. With SmackDown set to emanate live from Buffalo, N.Y., several Superstars felt so strongly that they arranged for their own separate charter in order to make it back to the U.S. for the show. Due to unforeseen issues, that charter will not land until after the live broadcast on FOX.

As always with WWE, the show must go on. Live at 8/7 CT on FOX, SmackDown will feature Superstars, such as Daniel Bryan, The Miz, Carmella, Nikki Cross, Dana Brooke — plus, additional surprises.

For the latest updates on this story and tonight's SmackDown, check back with WWE.com and follow WWE on social media.
It sounds like some non-Smackdown wrestlers will be on. We'll find out tonight.