WWE Live Event Results for 07/21/19 in Orlando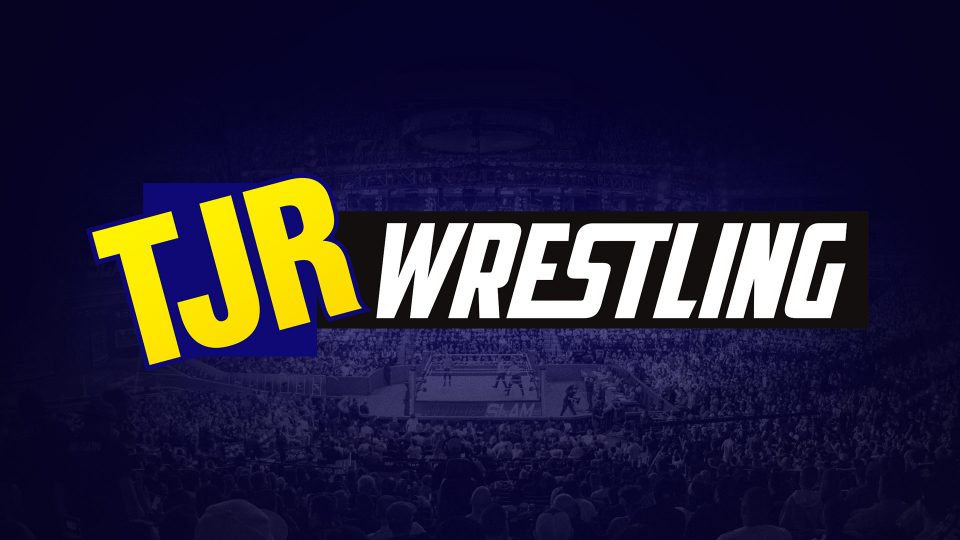 Thanks to Belal Jaber for sending along these results and notes from the WWE Live Event in Orlando, Florida last night (July 21). Belal (Twitter @MrBelal) is a senior producer at WESH TV in Orlando. He's been a long-time supporter of this site and we appreciate him sending this in.
=======
The arena was not completely full. The upper deck was blocked off, and while there were some empty seats, it was a fairly decent crowd.
1. AJ Styles defeated Cesaro and Ricochet to retain the US Title
Huge reaction for AJ. For whatever reason, AJ wrestled with his shirt on. Not too unconventional, but thought I'd at least mention it. Nice pop for Cesaro during the swing on Ricochet. He did 22 spins which was impressive. AJ steals the victory after Ricochet hits a moonsault on Cesaro. AJ tosses him out and gets the pin. Great opener.
2. Zack Ryder and Curt Hawkins defeated The Revival by disqualification (The Revival remain Raw Tag Team Champions)
I can't say enough about how entertaining the Revival were. Got so much heat from the crowd. Revival loses by DQ after pulling ref out. Viking Raiders come out and attack Zack and Curt. Usos make save and match gets restarted as an 8 man tag.
3. The Usos, Zack Ryder and Curt Hawkins defeated The Revival and Viking Raiders
Usos were very over with the crowd and pick up the win.
EC3 out next and he cuts a promo. Talks about beating a former World Champion (Ambrose) in his Raw debut and that superstar was never seen again. He says the WWE has ruined his life since then and soon he'll free the real EC3. Out comes Titus O'Neil as his opponent.
4. Titus O'Neal defeated EC3
O'Neil beats EC3 in under a minute. Poor EC3.
5. Becky Lynch defeated Lacey Evans to retain the Raw Women's Title
Side note: We saw Lacey arrive to the arena with her daughter who appeared maybe five years old. Fans chanted for Lacey as she walked in the parking lot and she had fun with the fans calling them all "nasties." Back to the match. Becky got the biggest pop up to this point. Standard match between the two. Becky wins with the Disarmher. She then posed for lots of pics after with fans.
Intermission.
6. Cedric Alexander and No Way Jose defeated Robert Roode and Mojo Rawley
Huge heat for Mojo who had the crowd in the palm of his hand. He was just so much fun. Cedric gets the win for his team with the Lumbar Check. Mojo gets the microphone after and says he and Roode weren't ready and demand another opponent.
7. Braun Strowman defeated Robert Roode and Mojo Rawley
Braun comes out solo. He takes out Roode who bails. More fun mic work from Mojo who gets a powerslam and Braun gets the win. High fives from Braun for the fans around ring. He even grabbed a couple of kids and carried them for pictures and signed autographs. Braun was also super over.
Belal praised Mojo for his work last night and Mojo responded to it.
Been trying to tell everyone…. https://t.co/vinCan1yb7

— Dean Muhtadi (@MojoMuhtadi) July 22, 2019
8. Natalya and Naomi defeated Sarah Logan and Nikki Cross
Nikki and Sara had great chemistry as team and played the whole crazy characters. They could be a fun team if paired together regularly. Naomi hits the split-legged moonsault for the win.
9. Seth Rollins defeated Baron Corbin in a Street Fight
Corbin got huge heat mocking the crowd. Big pop for Seth. Funny moment in the match was when Baron pushed the ref after a two count. Ref pushed him back and even backed Baron into the corner and climbed the turnbuckle to yell at him. Lacey Evans ran out to interfere. Becky Lynch then came out to even odds. She hits Baron with a kendo stick. Seth hits The Stomp on Corbin for the win.
Afterwards, Seth and Becky spent a while taking pictures with fans at ringside. A nice ending to a good show.
Biggest cheers:
Becky Lynch
Seth Rollins
The Usos
Biggest heat:
Baron Corbin
Mojo Rawley
The Revival
Thanks to Belal for the results!