Report: WWE SummerSlam Plans for Roman Reigns, Daniel Bryan, Goldberg, Dolph Ziggler, 14 Matches and More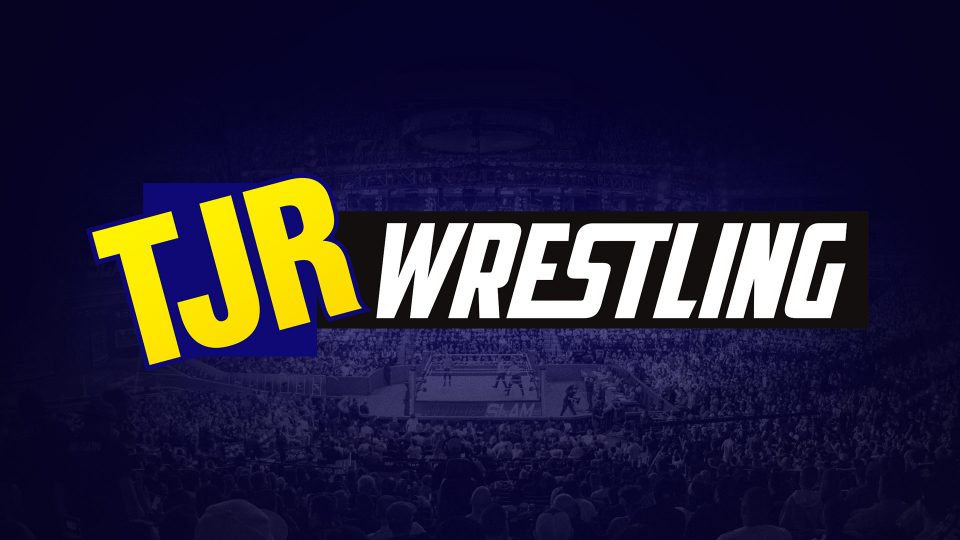 There is a lot of interesting news coming out today about WWE's plans for SummerSlam on August 11 in Toronto. This comes from the Wrestling Observer Newsletter's Dave Meltzer, who obtain some information from WWE about the internal plans for some big matches at SummerSlam.
* Roman Reigns was attacked on Smackdown Live this week by a mystery attacker. Who was it? It's expected that Daniel Bryan will be revealed as the guy that tried to attack Reigns to set up a match between the two multiple-time World Champions. It makes a lot of sense since Reigns is a top face and Bryan is a top heel (both on the Smackdown brand as if that matters) with neither guy having an obvious match at SummerSlam. Putting them in a feud together can lead to some great matches over the next couple of months as Smackdown heads to Fox in October.
Reigns and Bryan have wrestled eachother in the past, including in high profile singles matches like Fastlane 2015, but it's been four years and it would feel different now with Bryan in the heel role.
* Dolph Ziggler was announced for a SummerSlam match against The Miz this week, but it's not going to happen. According to Meltzer, Bill Goldberg will return to WWE to face Ziggler at SummerSlam with Meltzer receiving the info from somebody in WWE. Over the last month, Ziggler has been mentioning Goldberg in nearly every promo and when Ziggler hit Shawn Michaels with a superkick two weeks ago, the idea behind that was to show that Ziggler disrespects wrestling legends. Meltzer noted that it could be a Paul Heyman move since Goldberg is somebody that Heyman worked closely with in the last few years whenever Goldberg was around and Heyman has also been fond of booking a badass older wrestler, so apparently that's a role that Goldberg can fill since he's 50 years old.
The last Goldberg match at Super Showdown against The Undertaker in June was a disaster and probably the worst WWE match this year, especially since it was the main event of that show. I would expect Goldberg vs. Ziggler to be more of a squash match with Goldberg winning in under two minutes. Maybe even one minute.
What will happen to The Miz? That hasn't been reported yet, but they might do some injury angle. It's also not known if Goldberg will be WWE TV next week, but we could learn about that soon.
* Aleister Black vs. Sami Zayn is expected to take place. Zayn challenged Black on Smackdown, but the match was not made official.
* The Women's Tag Team Titles, which have been ignored for several months, will be on the line. The plan is for the champion IIconics (Billie Kay and Peyton Royce) to defend against Asuka & Kairi Sane, Mandy Rose & Sonya Deville and Alexa Bliss & Nikki Cross, who got a win on Smackdown this week.
* Another match that will probably be added is Drew McIntyre vs. Cedric Alexander, which has been built up over the last few weeks.
* Drew Gulak is expected to defend the Cruiserweight Championship against Oney Lorcan. That hasn't been announced yet, so Lorcan will probably win some match on 205 Live on Tuesday to earn the title match.
* There are also expected to 24/7 Title segments at SummerSlam.
If you add all the matches up, that's 14 matches at SummerSlam right now. That doesn't include potential matches like Shinsuke Nakamura vs. Ali for the Intercontinental Title (Ali pinned Nakamura non-title this week) or matches for the Raw or Smackdown Tag Team Titles. Meltzer added that those matches were not listed in the internal version of the completed show.
The SummerSlam lineup looks like this right now.
Universal Championship: Brock Lesnar (c) vs. Seth Rollins
WWE Championship: Kofi Kingston (c) vs. Randy Orton
Shane McMahon vs. Kevin Owens
United States Championship: AJ Styles (c) vs. Ricochet
Charlotte Flair vs. Trish Stratus
Finn Balor vs. "The Fiend" Bray Wyatt
Raw Women's Championship: Becky Lynch (c) vs. Natalya
Smackdown Women's Championship: Bayley (c) vs. Ember Moon
Dolph Ziggler vs. The Miz – It's expected to be Ziggler vs. Goldberg.
Sami Zayn vs. Aleister Black – It's not official yet.
The graphic above is from WWE's Youtube page. The start time of SummerSlam is the usual 7pmET time, but the interesting thing is they are doing a one hour Kickoff Show instead of two hours. For major PPVs like WrestleMania, SummerSlam, Royal Rumble and Survivor Series in the past, they have done two hour Kickoff Shows, so if they go for one hour they will probably put two or three matches on there. I think one hour for the Kickoff Show is enough and they should try to get the PPV done in four hours, but it might go longer than that.
The next week of Raw and Smackdown are the go home show for SummerSlam on August 11. We'll see if they go with 14 matches or even add to it. No matter how many matches they do, it's going to be a long night of wrestling.