Kurt Angle Reveals How He Convinced A Former WWE Champion To Sign With TNA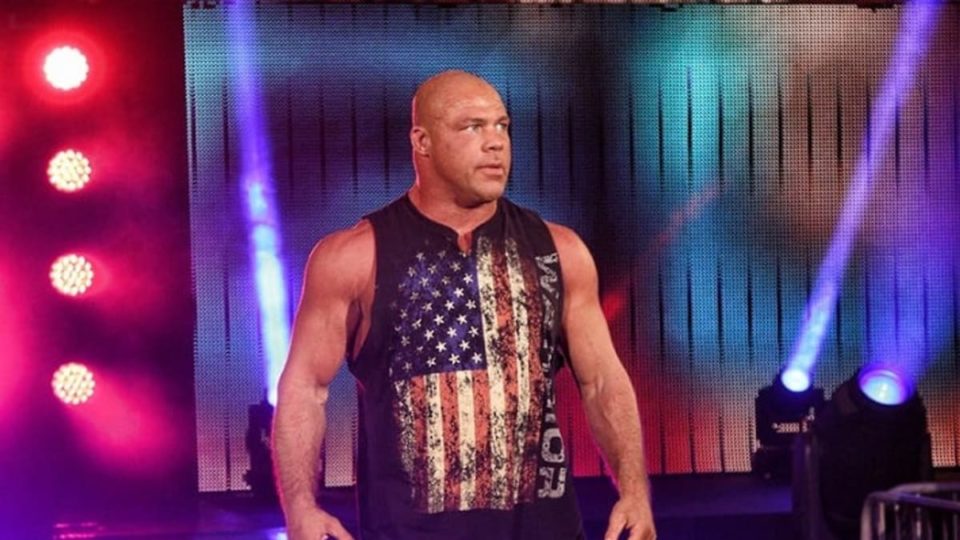 Kurt Angle was the one responsible for Bobby Lashley joining TNA.
Following Lashley being released from his WWE contract in 2008, The All Mighty would make appearances for independent promotions in Japan and Mexico. Unsure what was next for him, Lashley considered the move to TNA. Wanting to be certain that it was the right move, the former World Champion confided in the Olympic Gold Medalist.
Speaking on The Kurt Angle Show, Angle confirmed that Lashley did reach out to him and detailed the conversation they had:
"He told me he was interested [in joining TNA] and I told him, 'It would be the right move.' I said, 'Come on over, man,'"
Lashley first signed with TNA in April 2009 and remained with the company until January 2010. The 4-time TNA/IMPACT World Champion would return for a second run from 2014 until 2018, which would lead to his eventual return to WWE.
Having known each other for a number of years at this point, the Hall of Famer described his relationship with The All Mighty when both wrestlers were a part of TNA:
"We were really close friends. We didn't call each other all the time, but when we were together, we were together. We were hanging out, talking about stuff — he was one of my closest friends in TNA."
Kurt Angle Nearly Competed In MMA
Along with his decorated wrestling career, Bobby Lashley had a successful career in the MMA world, having a win-loss record of 15-2. Angle has since revealed that he too almost stepped inside the octagon but failed a physical beforehand.
H/t to Wrestling Inc.