FS1 Airing WWE Evolution 2018 Tonight, Mickie James Comments on Evolution 2018 PPV, WWE Backstage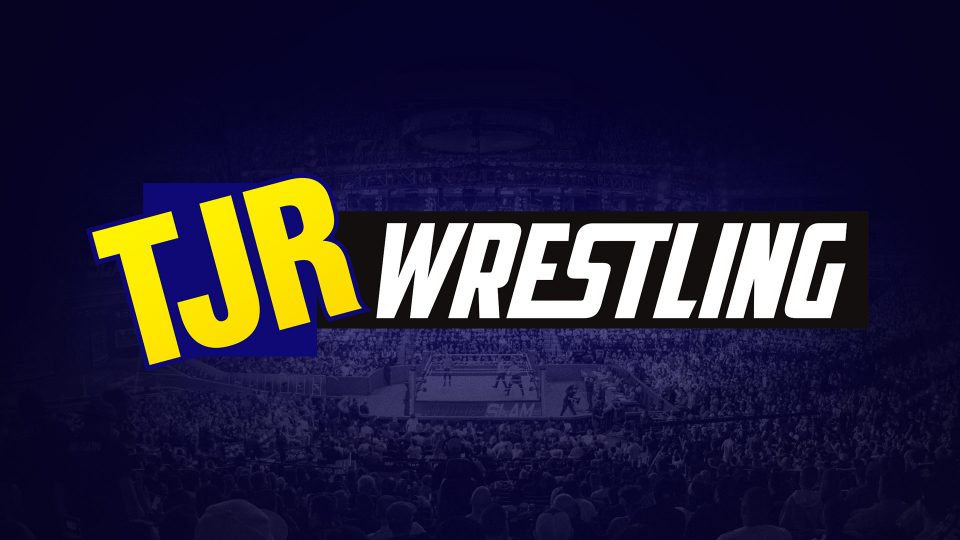 Mickie James is one of the most decorated female performers in WWE history. The six-time Women's Champion in WWE (that's five Women's Titles and one Divas Title) is currently out of action following major knee surgery last July. It was the first major surgery in Mickie's 20-year career. James is still at the top of her game and ready to return. In fact, she may even talk about it tonight on WWE Backstage.
Mickie James is a guest on WWE Backstage on FS1 tonight along with several other women's wrestlers. It's a show hosted by Renee Young. They will be talking about the all-women's WWE Evolution pay-per-view from October 28, 2018.
To support the appearance, our team over at Mickie's website put together an article on MickieJames.com with Mickie talking about what it was like to be a part of the Evolution pay-per-view. Here are a few quotes from Mickie in the article.
Mickie James on her tag match with Alicia Fox vs. Trish Stratus and Lita:
"I think we had one of the best matches on the card. The reaction was organic. They (the fans in attendance) were genuinely reacting and were truly excited about the moment. Going on first I feel we had a real opportunity to set not only the stage for the rest of the PPV, but also to really set the bar for the rest of the ladies to follow."
Mickie James on the Alice in Wonderland themed outfits she wore with Alicia Fox and Alexa Bliss:
"We always try to go all out for pay-per-views. We sat as a team, and Lexi said 'what if we could do Alice in Wonderland?' Foxy had a Mad Hatter tea party for one of her birthdays, so she had the hat. I went with the Queen of Hearts – though I made sure it didn't look like the Hart Foundation. I wanted to make it look like a queen of hearts cape. I needed to also make sure that if I lost the cape and makeup, I would still look badass."
Mickie also had a photo of her son Donovan as part of her pre-match attire, so that was pretty cool as well.
Mickie James on what it meant to be a part of Evolution:
"It was such a special moment for us. we wanted it to feel like our WrestleMania. That's why we went all out. It wasn't just a typical PPV – it was super special for us. This was a first ever and what we'd hope to become a first of many to come. This was special for every woman in that locker room that night and we all wanted to give everything we had. It was Ladymania!" (Laughs)
There are more comments from Mickie in the article on Mickiejames.com right here.
We've got a LOT of special guests joining @ReneeYoungWWE & @RealPaigeWWE for TONIGHT's '#WWEEvolution Watch Party'! pic.twitter.com/yXwOyXyoBv

— WWE on FOX (@WWEonFOX) June 9, 2020
.@FS1 is serving up another dose of stratusfaction tonight – or shall I say some extreme stratusfaction! #TeamBestie@AmyDumas@WWE@WWEonFOX

Deets👇🏼https://t.co/VqKfYSkVdP

— Trish Stratus (@trishstratuscom) June 9, 2020
Here's more on the FS1 airing on WWE Evolution via WWE.com:
See one of the most groundbreaking events in WWE history with WWE Evolution tonight on FS1 at 7/6 C!

Tune in to relive the first-ever, all-women's pay-per-view, featuring a blockbuster card of action. Watch Ronda Rousey defend the Raw Women's Championship against Nikki Bella, Becky Lynch and Charlotte Flair collide in an unforgettable Last Woman Standing Match for the SmackDown Women's Title, WWE Hall of Famers Trish Stratus and Lita teaming up and more.

Stay tuned afterward for a brand-new, all-women's edition of WWE Backstage at 11 p.m. ET, featuring special guest Sonya Deville.

It all goes down tonight on FS1, beginning at 7/6 C!
If you want to read my review of WWE Evolution 2018 you can check it out right here. It was an awesome show!