AEW News: Tony Schiavone Has Signed With AEW, October 23 and October 30 AEW on TNT Venues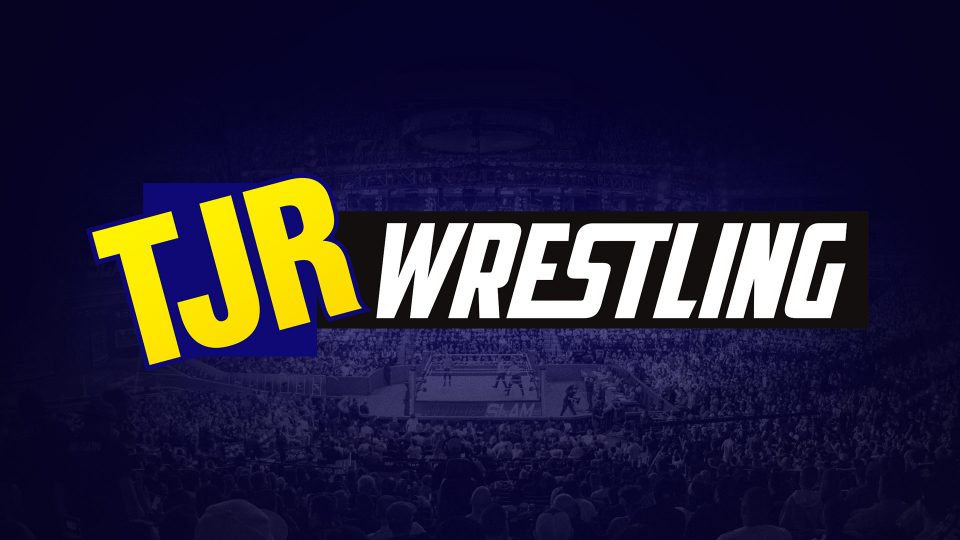 Tony Schiavone, who is best known to wrestling fans as the voice of WCW, is going to work for All Elite Wrestling as well according to PWInsider. The Wrestling Observer also reported that Schiavone inked a deal with AEW. The interesting thing about this is that PWInsider reports that WWE had interest in signing Schiavone, but he turned them down and went with AEW instead. Their report noted that WWE was talking to Schiavone as of last Wednesday, but Tony signed with AEW this past Thursday. Schiavone is 61 years old.
Schiavone also works for Major League Wrestling and will continue working for them as an announcer. MLW's CEO Court Bauer commented on the Schiavone news.
https://twitter.com/courtbauer/status/1163454056398016512
In addition to working for MLW and soon to be AEW, Schiavone also has a successful podcast with Conrad Thompson called "What Happened When" where they go over old WCW and NWA shows.
There has been no official comment from AEW or Schiavone on the news yet. That might happen at some point today.
It is not known yet officially what role Schiavone will have with AEW, but it appears likely that he would join the commentary team. A trio of Schiavone, Jim Ross and Excalibur would do well together. I don't think they should put Alex Marvez on the commentary team.
Here's a recent video of Schiavone in the "AEW Control Center" talking about Chris Jericho's feud with Adam Page.
TJR Thoughts: I think it's a good signing and Tony has had a nice comeback in his career in the last few years. The concern is that AEW now has two older announcers with Schiavone and Jim Ross both in their 60s. It's tough to appeal to the younger, hip crowd when you have guys that are grandfathers on commentary. I like Excalibur on commentary a lot, but they still don't tell us why he's wearing a mask. Sure, he used to wrestle, but that doesn't mean he needs a mask on commentary.
AEW ANNOUNCES TWO MORE CITIES HOSTING AEW ON TV SHOWS
The debut of AEW on TNT will take place on Wednesday, October 2 in Washington, DC. We still don't know the name of AEW's TNT show, but now we know the dates of all of their October shows. On the latest edition of the "Being the Elite" show, they informed us that Pittsburgh, Pennsylvania and Charleston, West Virginia will host the October 23 and October 30 AEW TV shows.
That means the first five AEW on TNT TV shows will look like this:
10/2 – Washington, DC (SOLD OUT)
10/9 – Boston (SOLD OUT)
10/16 – Philadelphia (SOLD OUT)
10/23 – Pittsburgh
10/30 – Charleston, WV
Tickets go on sale for Pittsburgh and Charleston this Friday.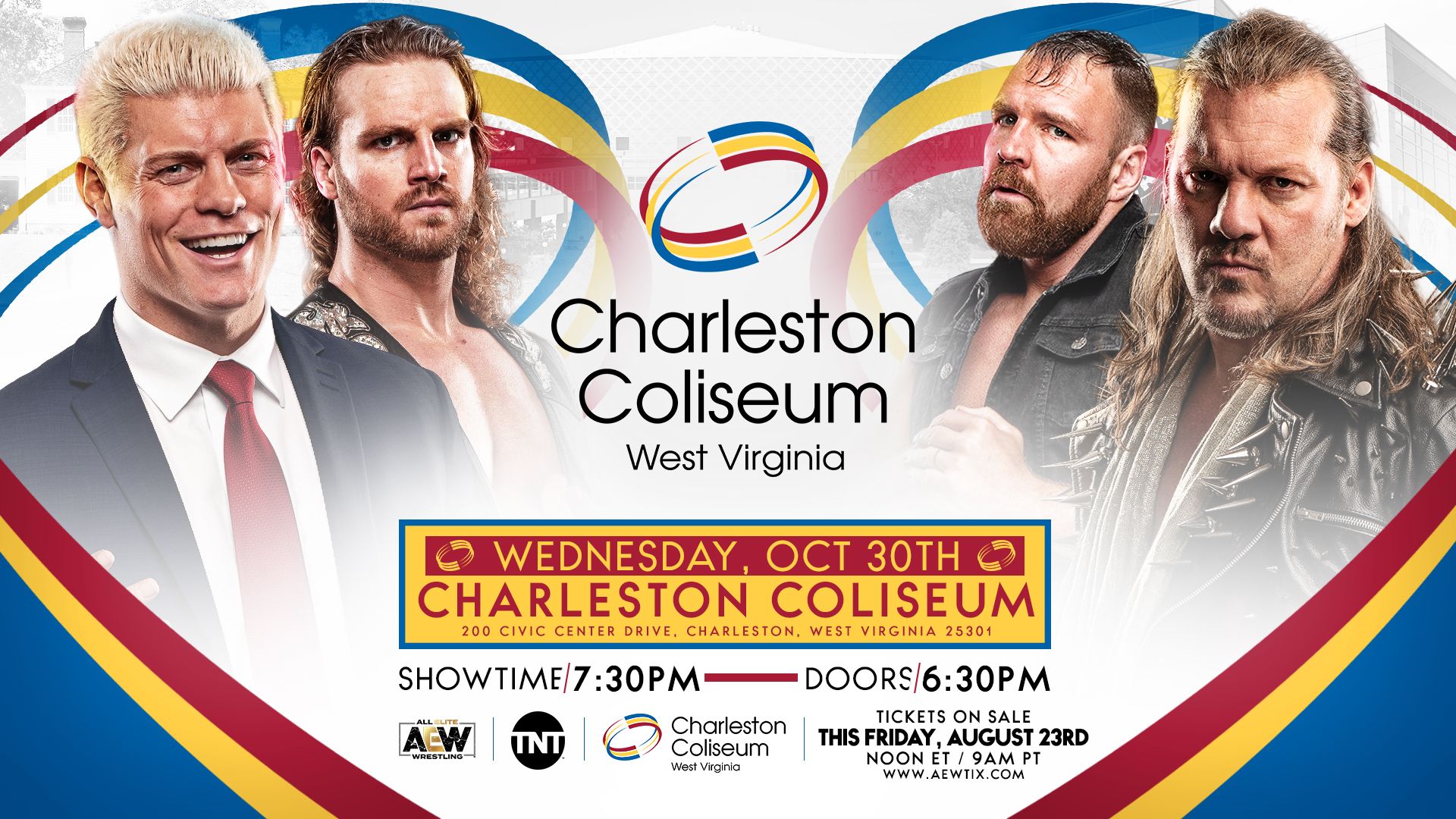 They must really like the Eastern Time Zone. It makes sense for traveling purposes with the TV trucks, but they also have one week between shows. Anyway, that's the schedule for now.